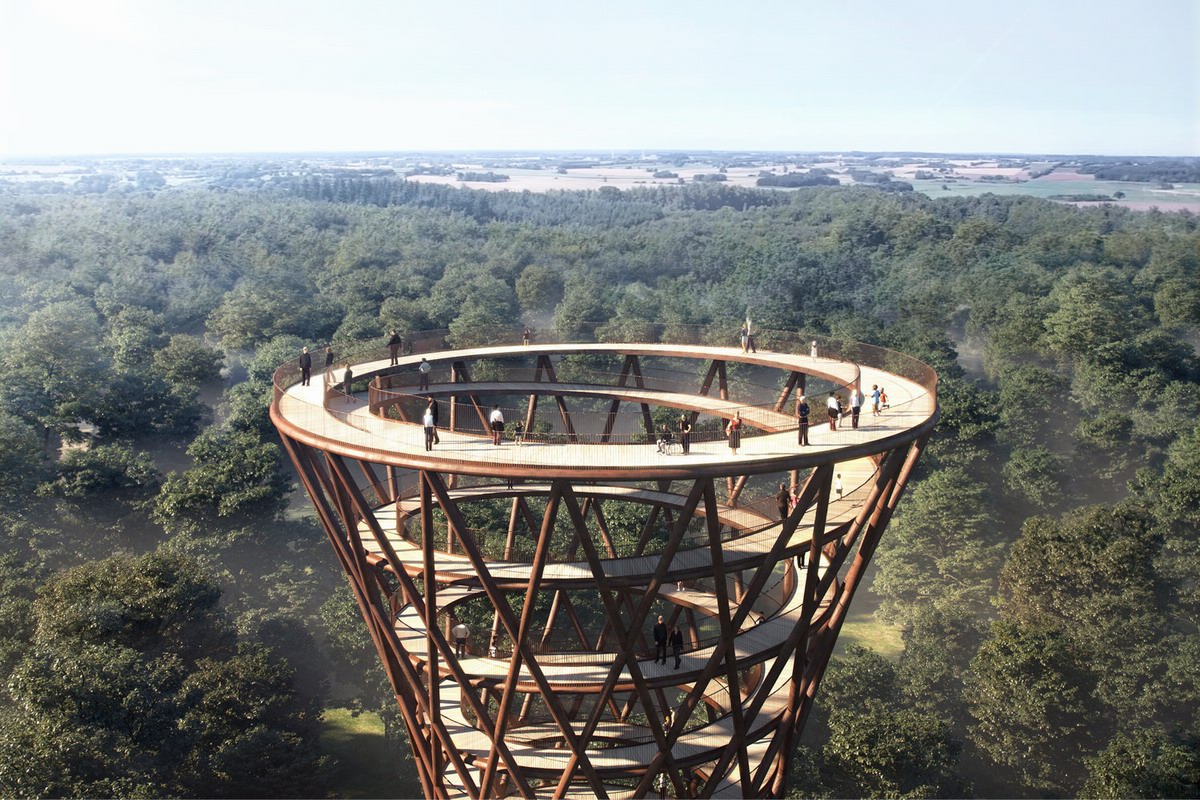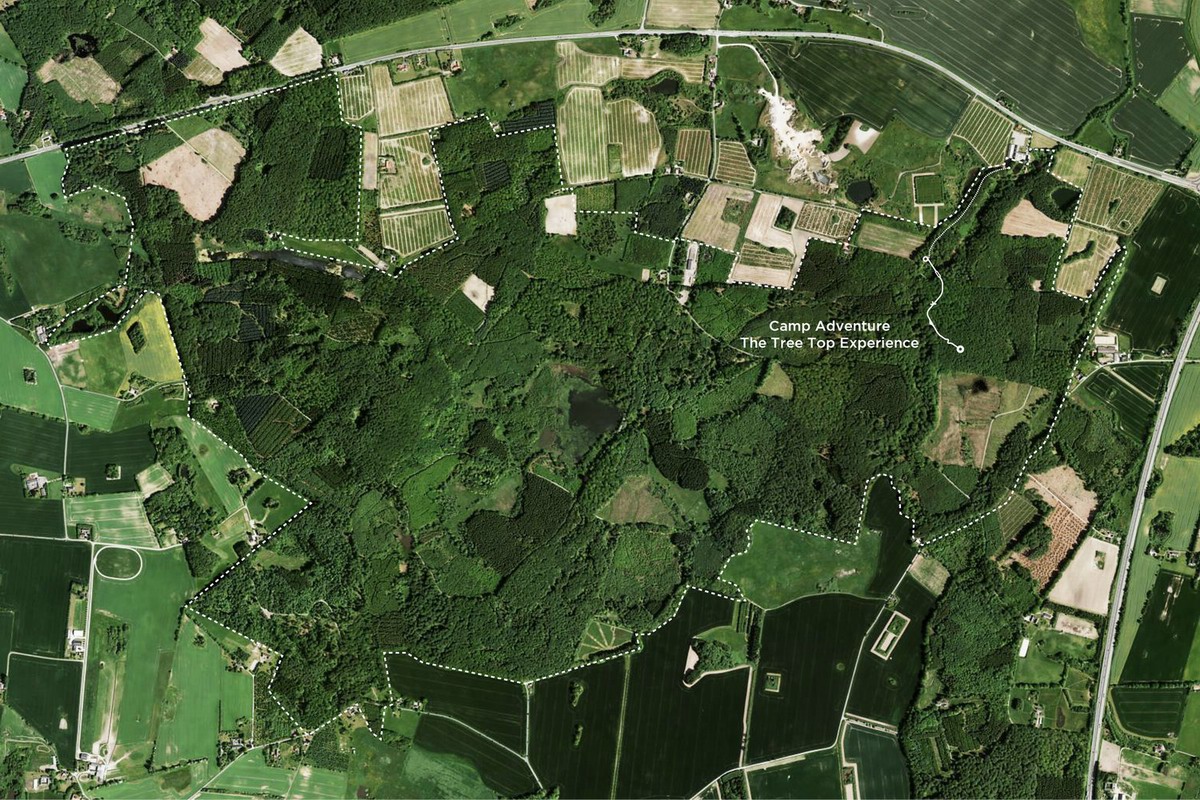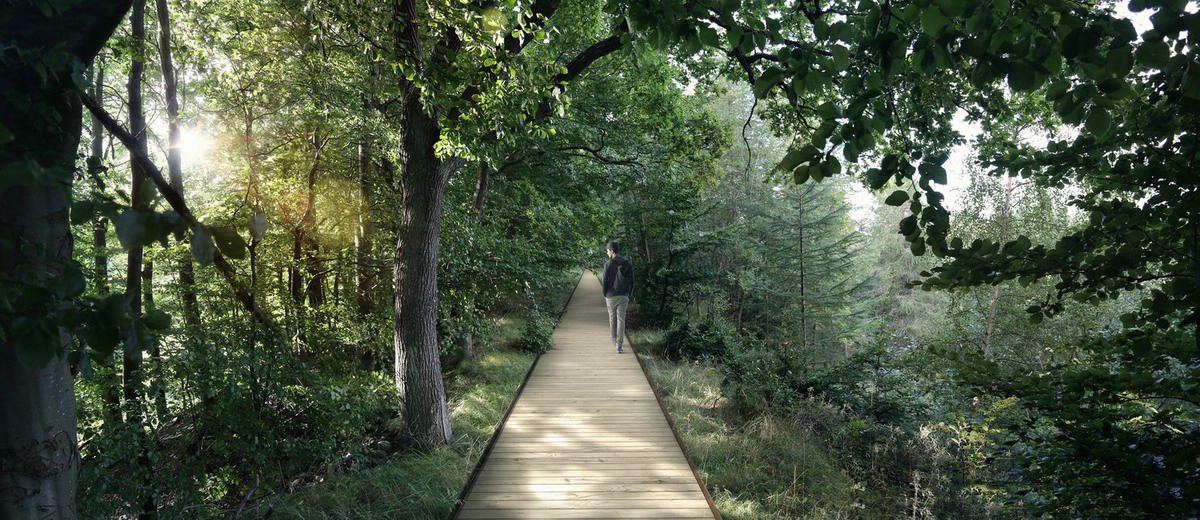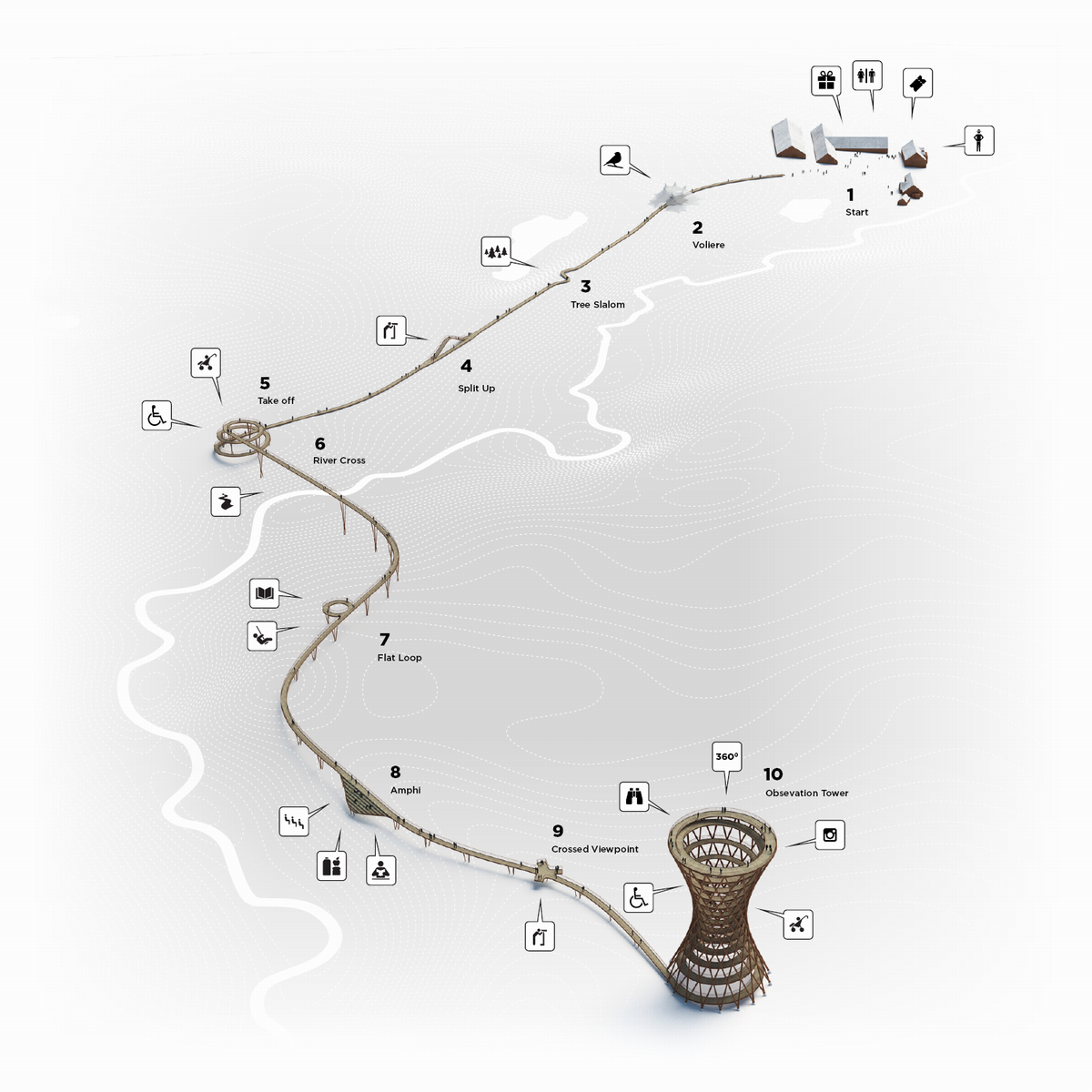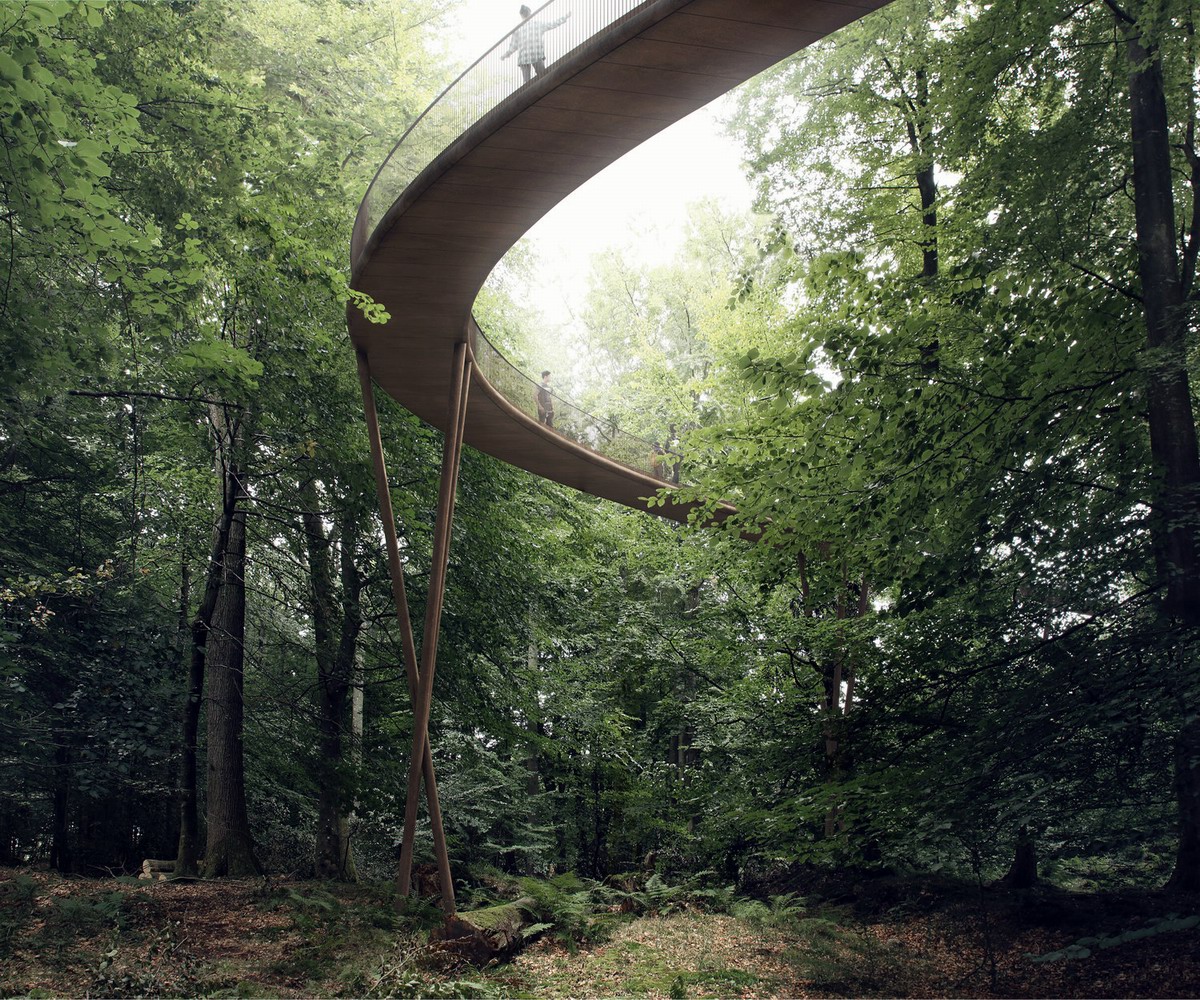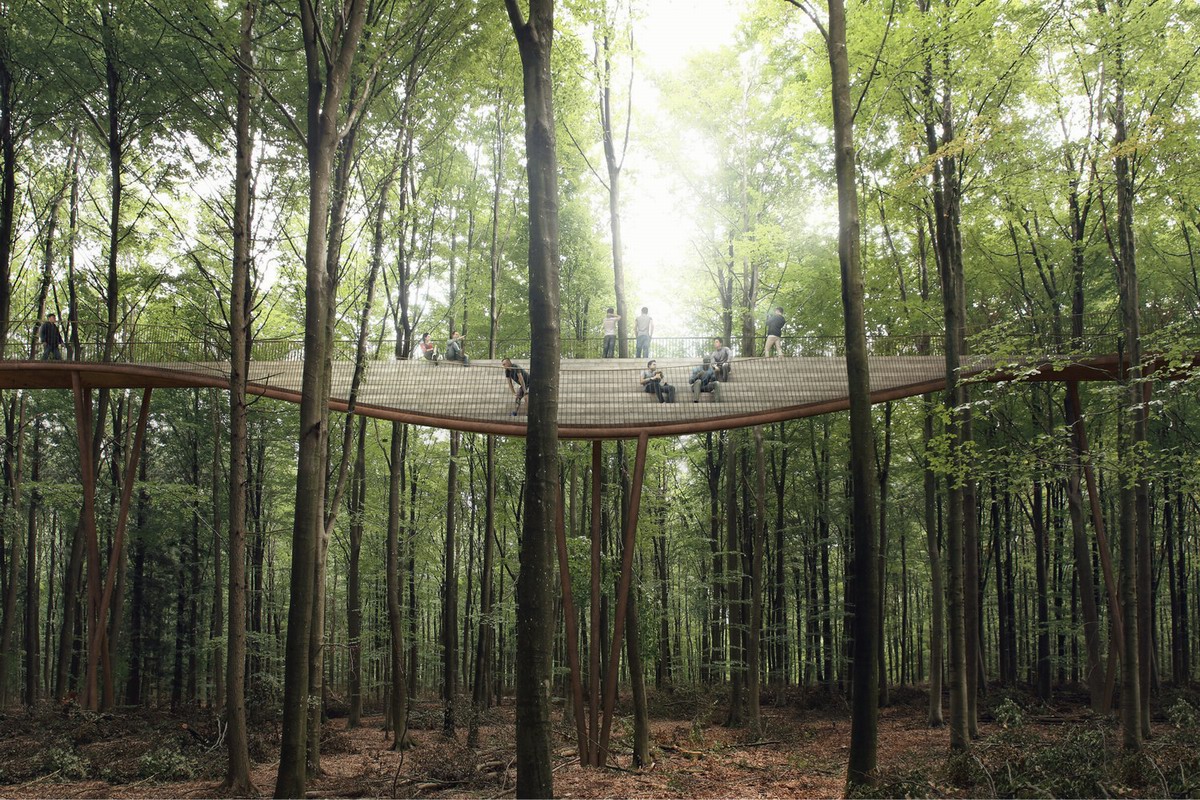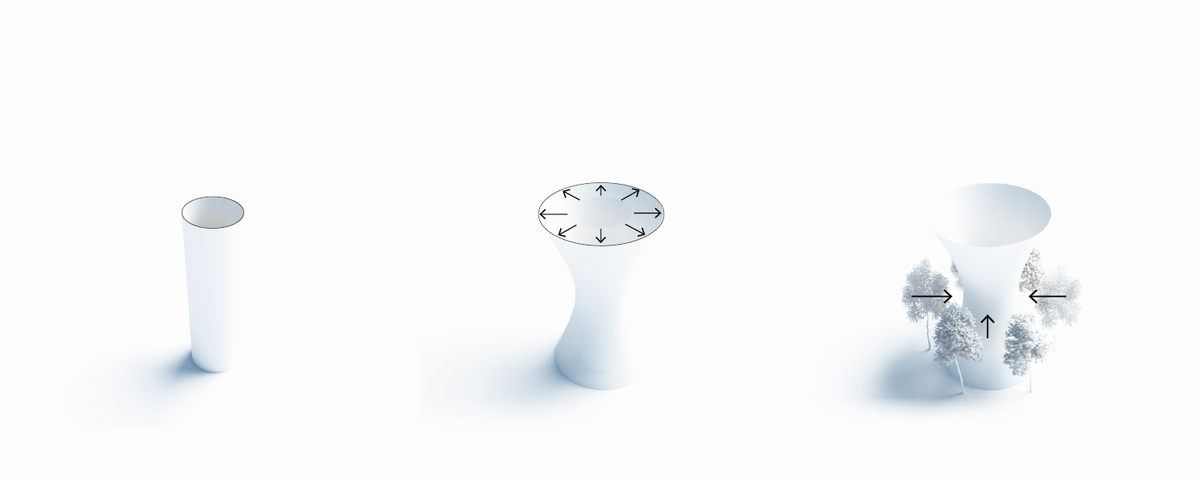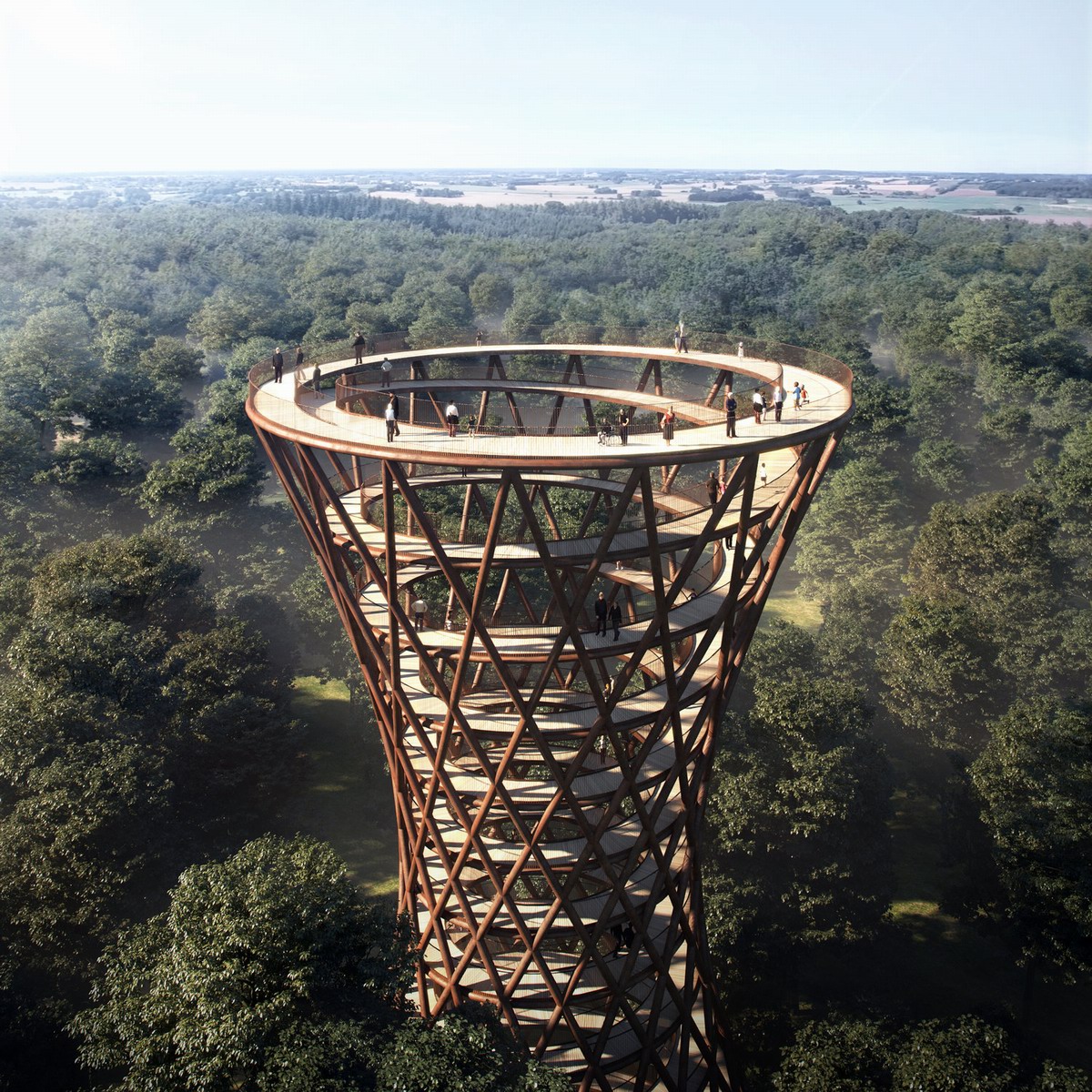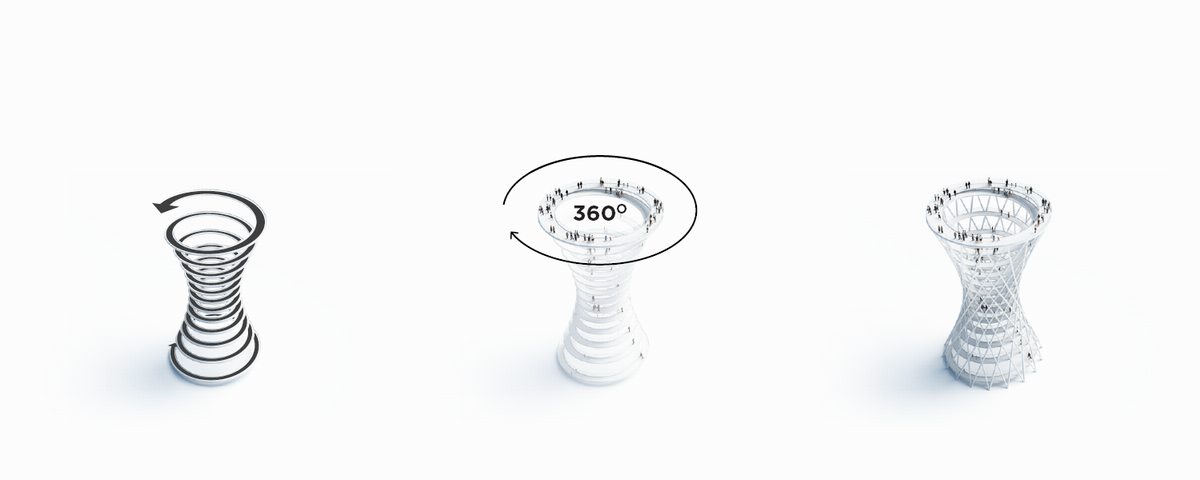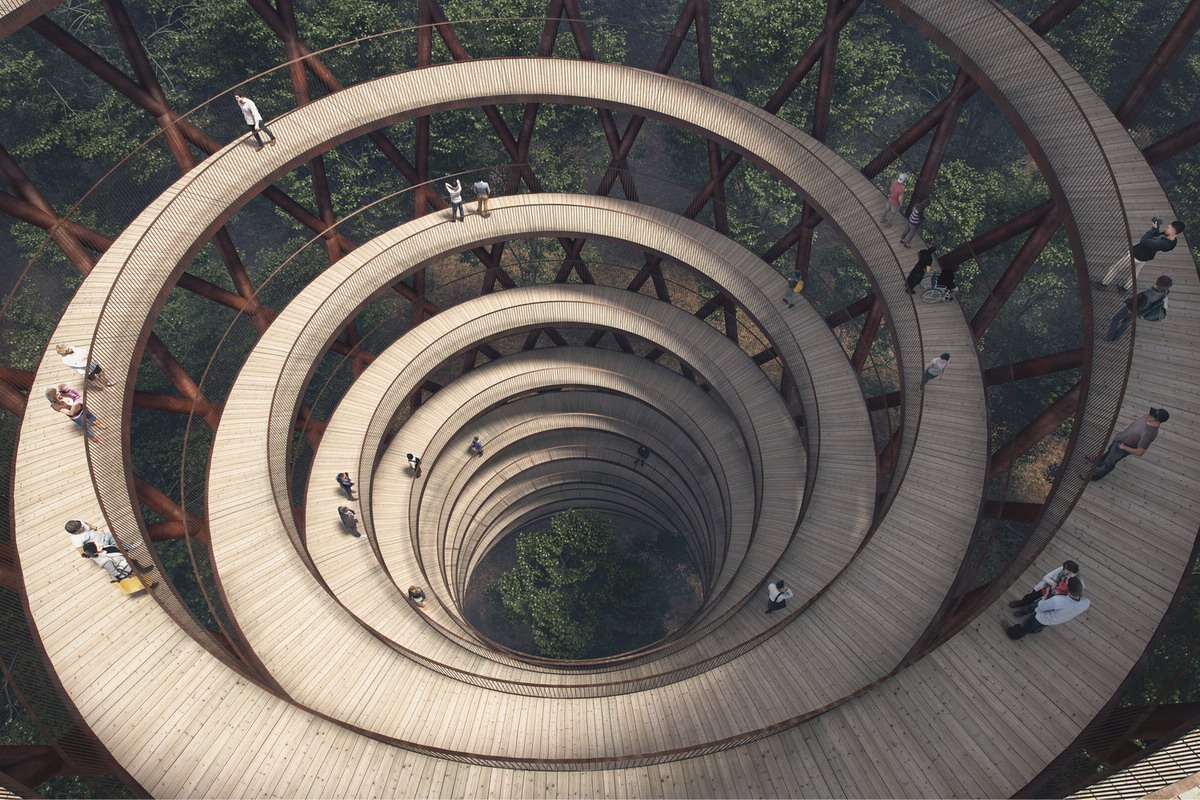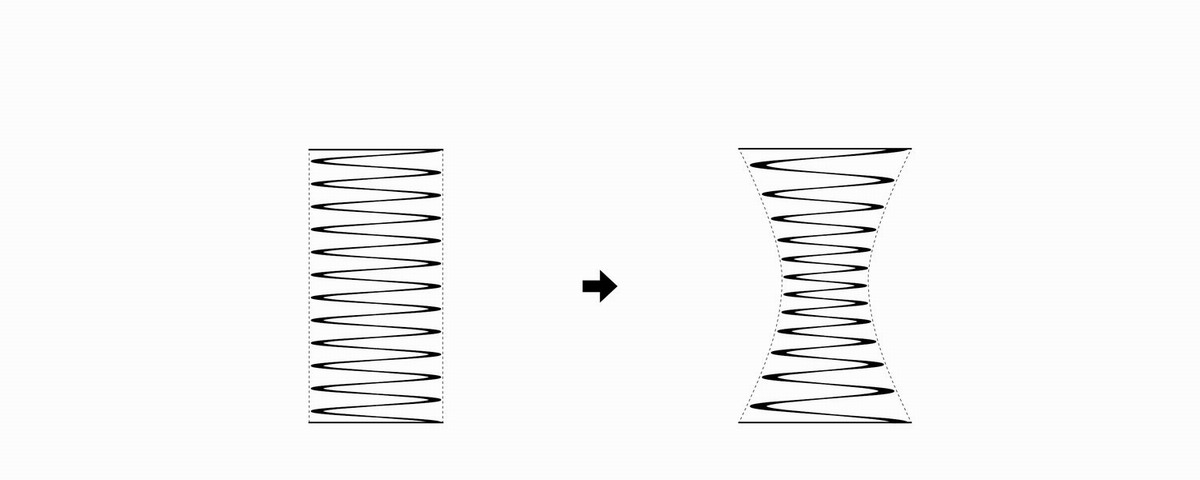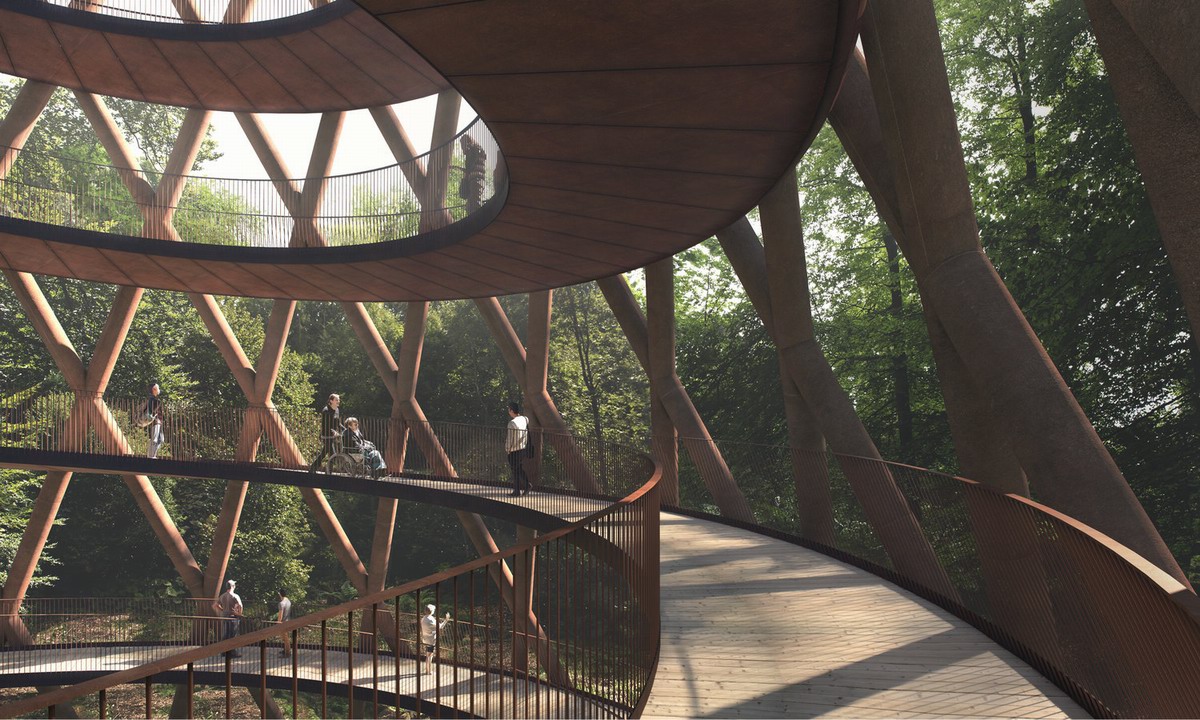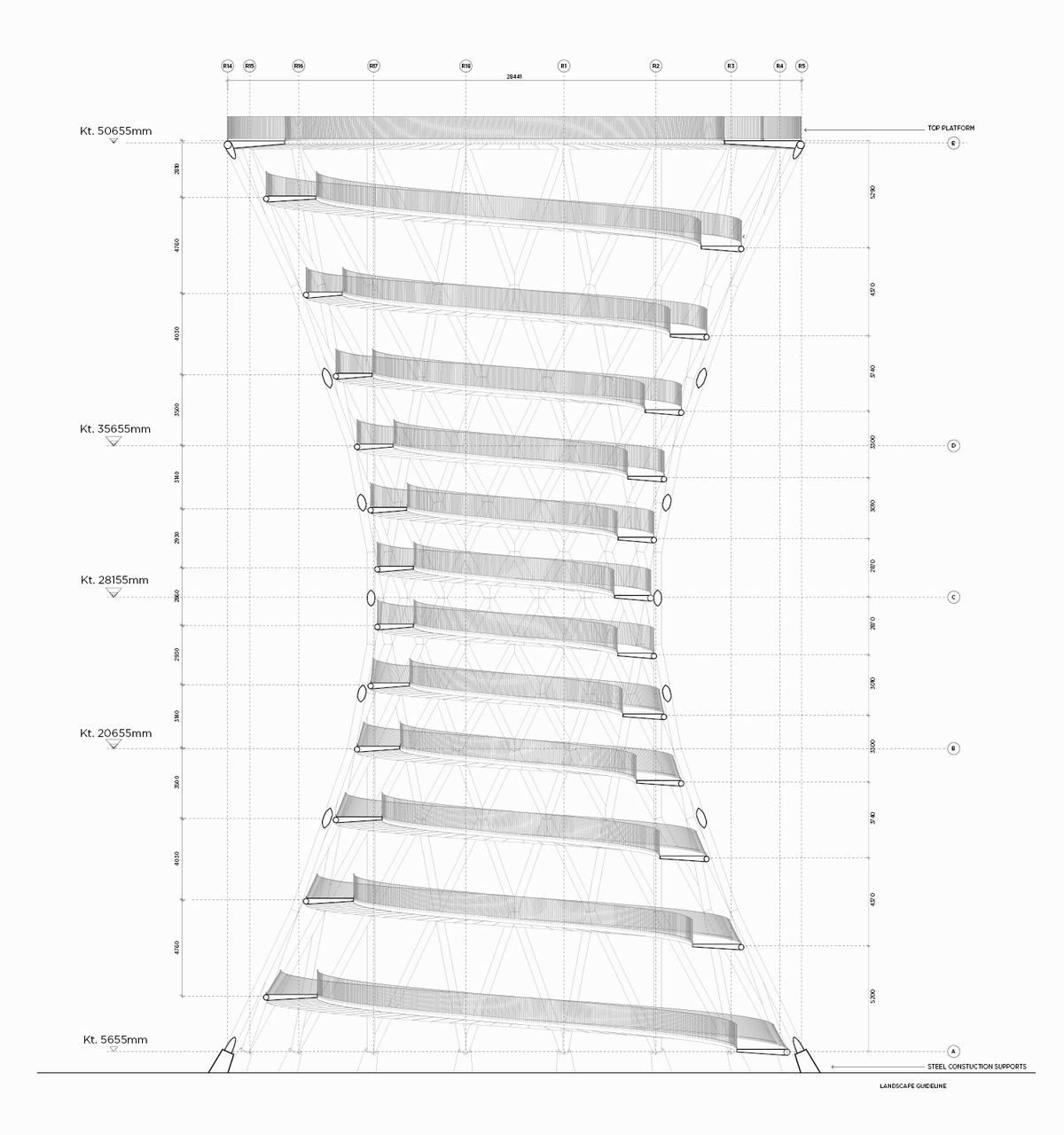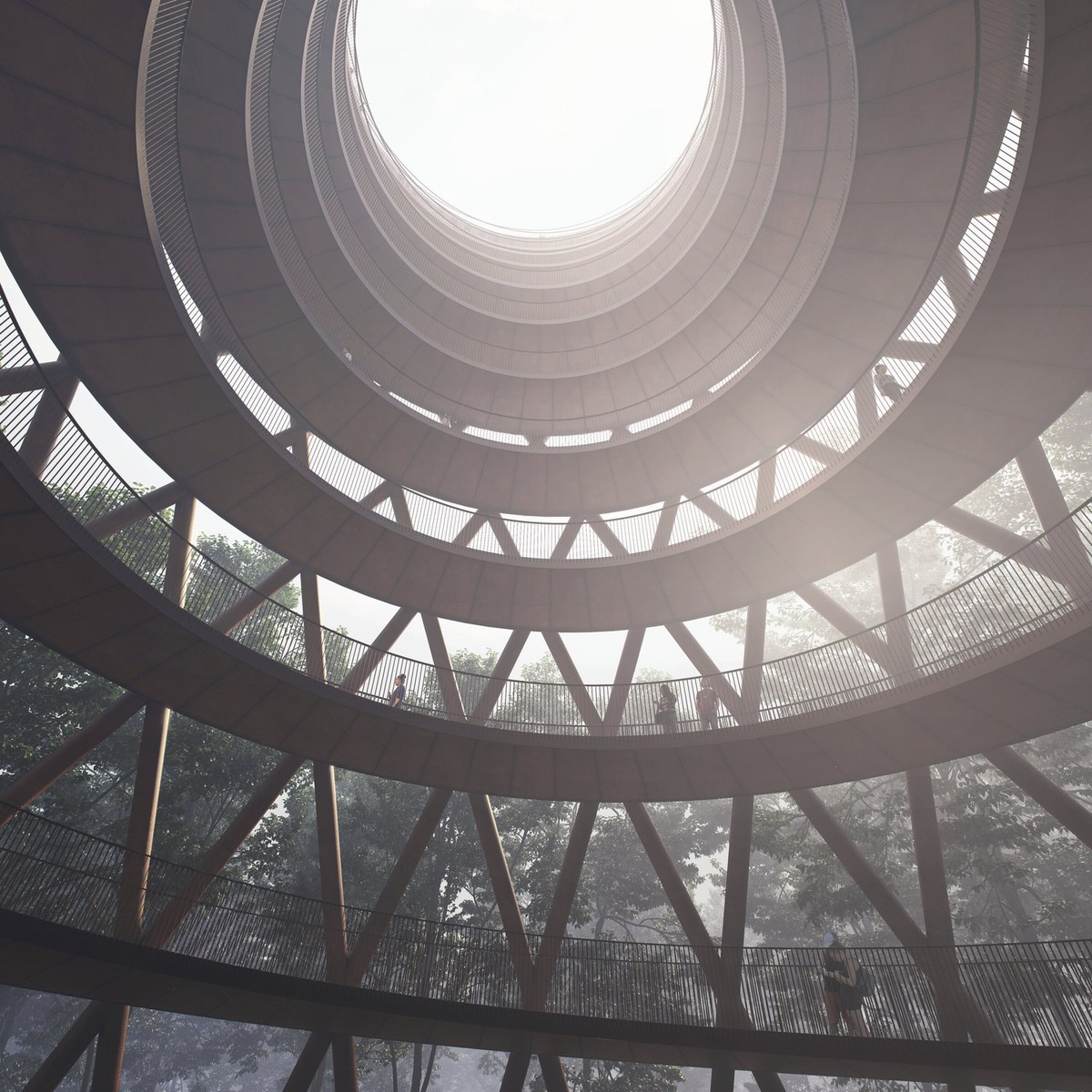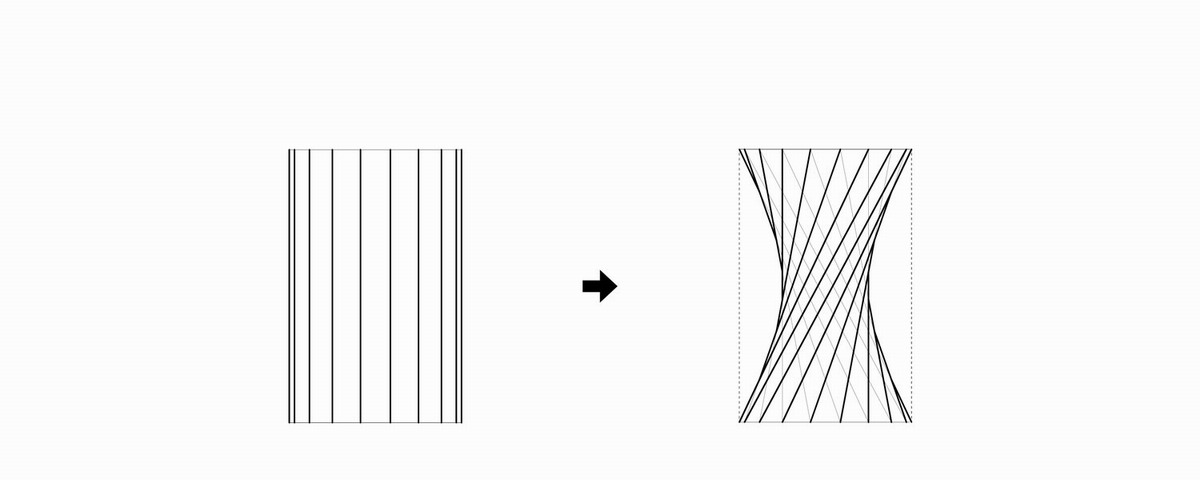 A unique experience in the forest canopy

The Treetop Experience is a new and unique experience destination. A 600 meter treetop walk connected to a 45 meter tall observation tower creates a unique opportunity to take a walk above the treetops and experience the stunning nature of the preserved forest from another perspective. The tower and treetop walk is as a seamless continuous ramp that makes the forest accessible to all - regardless of their physical condition.
The Treetop Experience is located in the preserved forest, Gisselfeld Klosters Skove, one hour south of Copenhagen, Denmark. The forest is graced with several natural biotopes such as lakes, creeks and wetlands.
The route through the trees passes gently and sensitively through different varieties of forrest, while minimizing the disturbance of the environment. The treetop walk is split into a higher and a lower walkway. The high walkway will pass through the oldest parts of the forest while the tower and the lower walkway are located in the younger areas. The high walkway also feature a series of activities for different user groups to learn and enjoy the forest qualities.
SEE MORE effekt