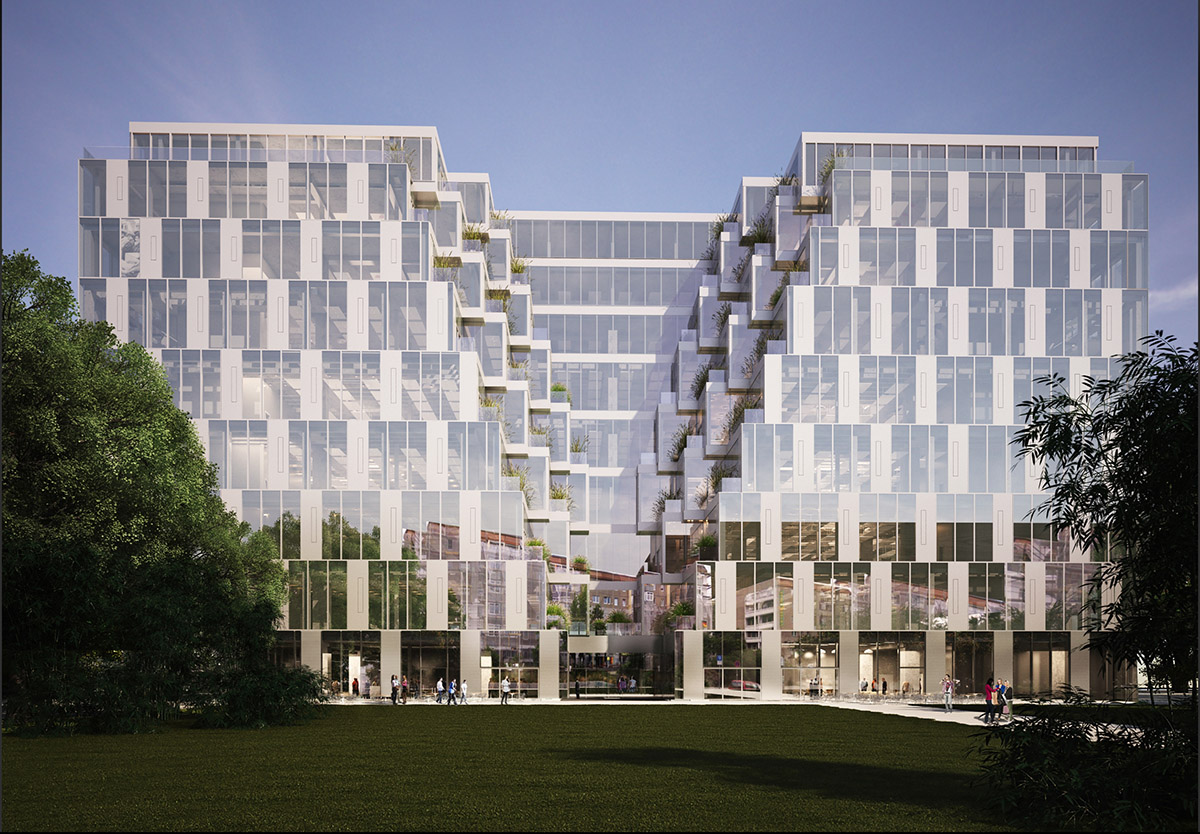 Jasper Architects has transformed Berlin's old shopping mall into a new mixed-use office building covered by fully glazed façade with cut-out form. Called UP Berlin!, the 55,000-square-metre office building is currently under construction in Berlin's Friedrichshain district and expected to complete in early 2020.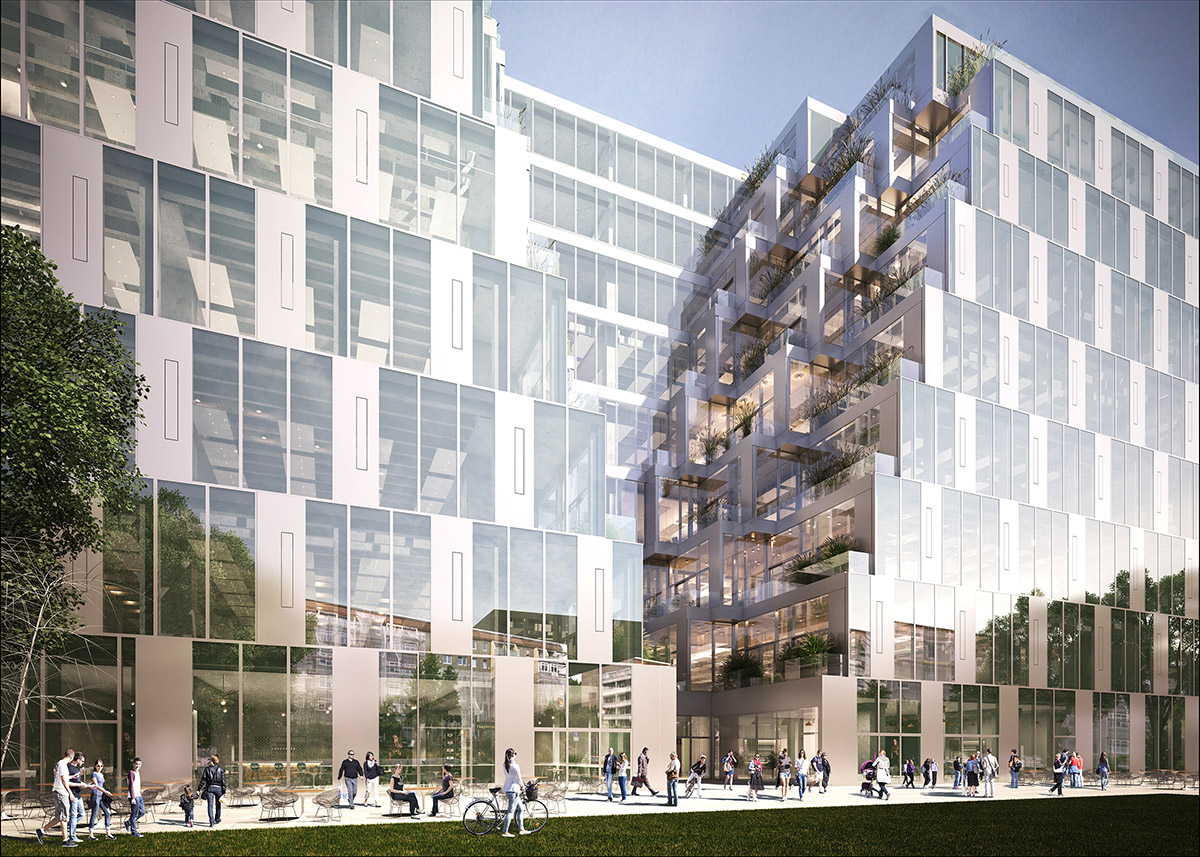 The original structure, covering a total of 80,000-square-metre area, was opened as a shopping center - known as "Kaufhof am Ostbahnhof" - in East Berlin in 1979. Then the Signa, Austria's largest privately owned real estate company, commissioned Jasper Architects to re-adapt the building for a new office space with additional program elements.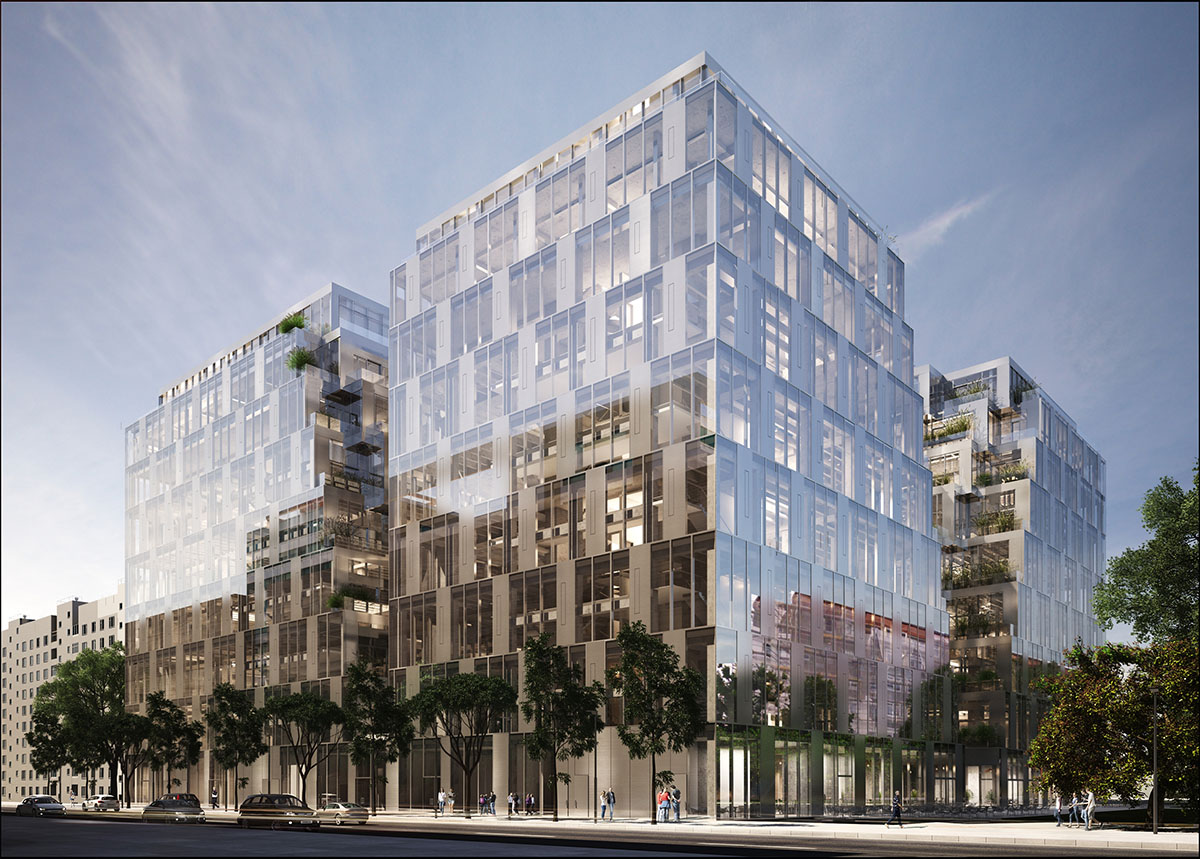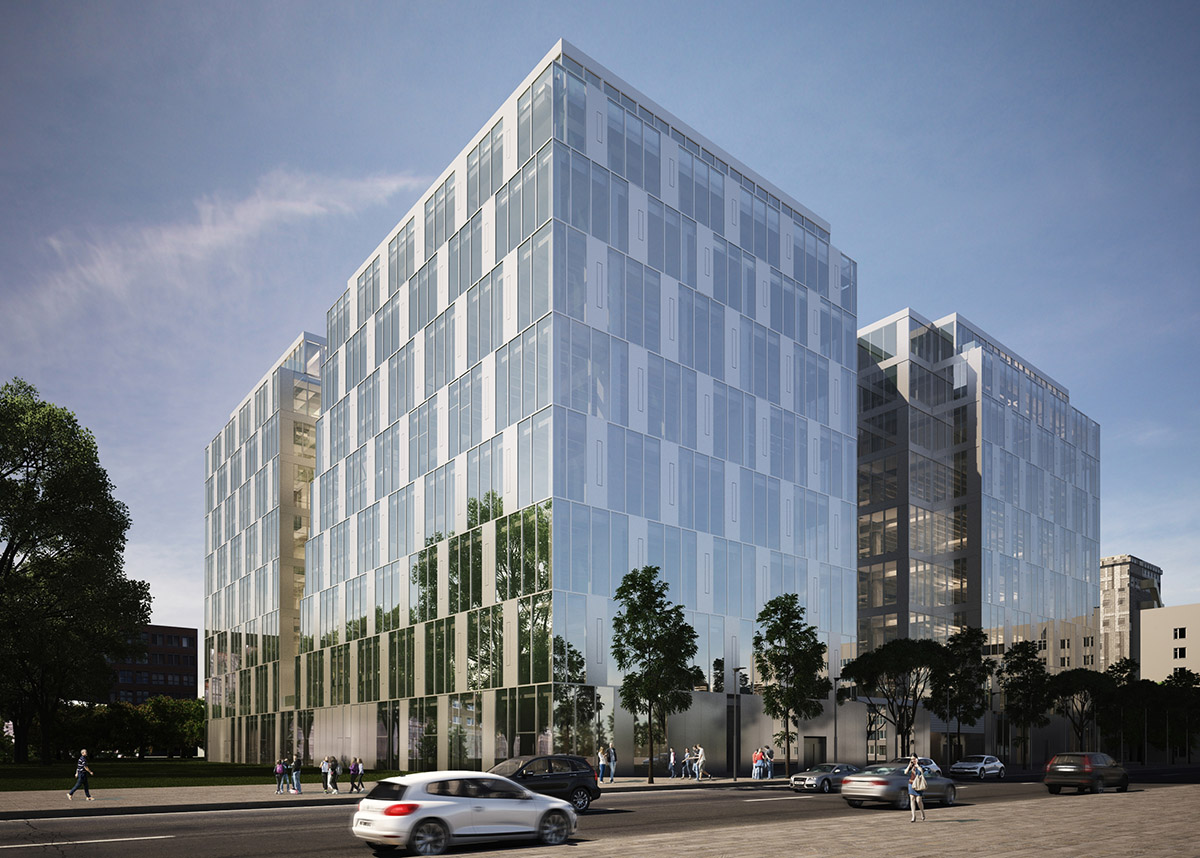 The building is being reimagined as a workspace in the digital era and will be fully leased by the online fashion retailer Zalando. In addition, upon completion in early 2020, the four-sided building will provide the area with community amenities such as cafes, restaurants, a doctor's practice and comfortable open public space.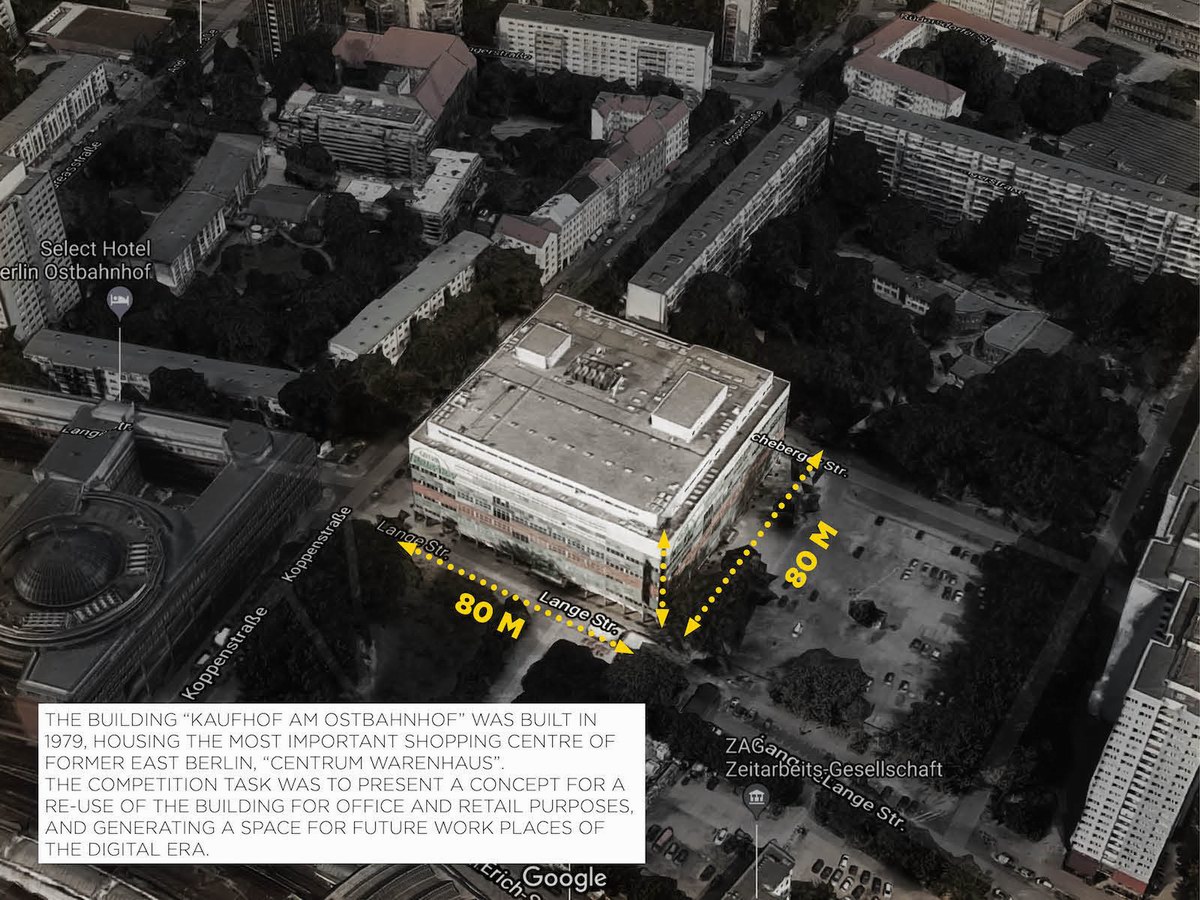 During the competition, Jasper Architects saw an opportunity to strip the 262 x 262 feet (80 x 80 meters) square building down to its structural concrete columns and floorplates, then cut triangular shaped prisms on each side of the square building to flood the interior with natural light.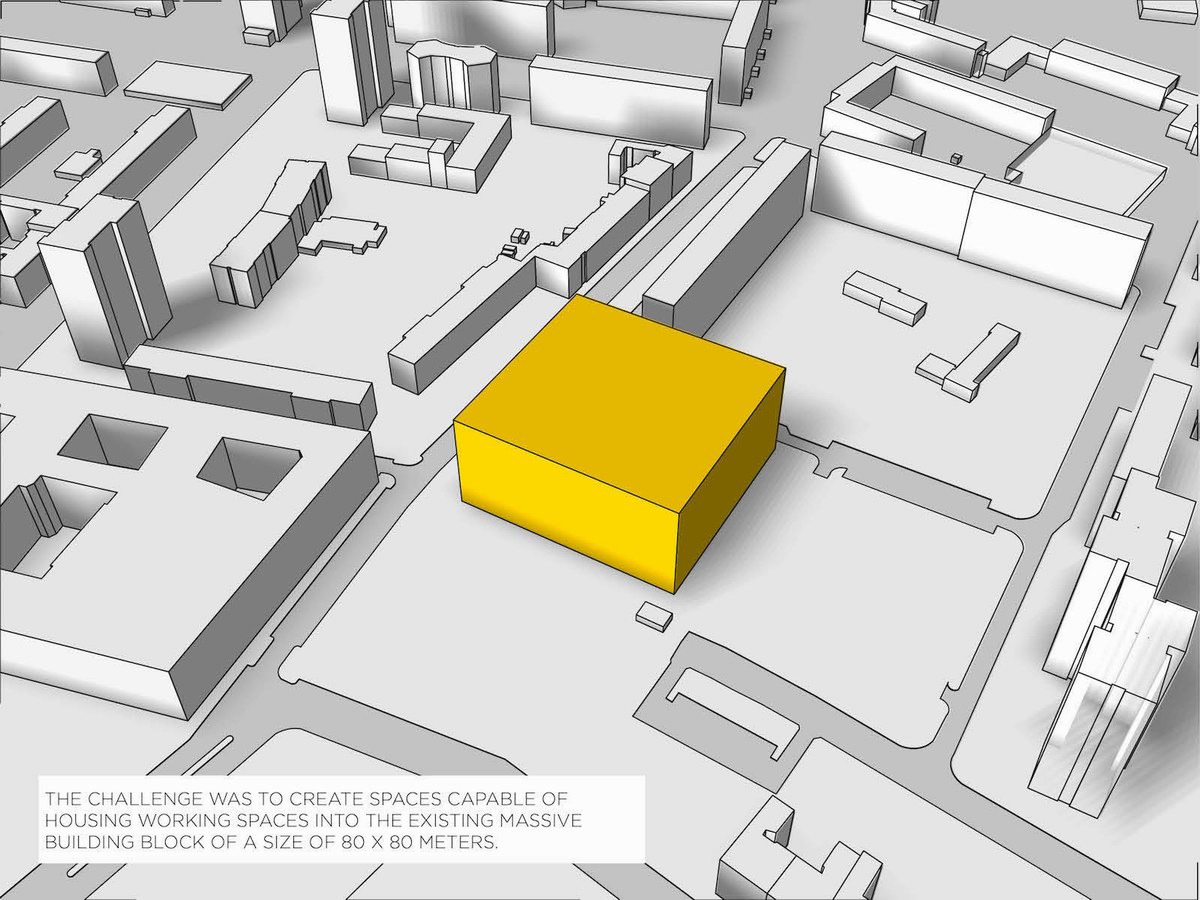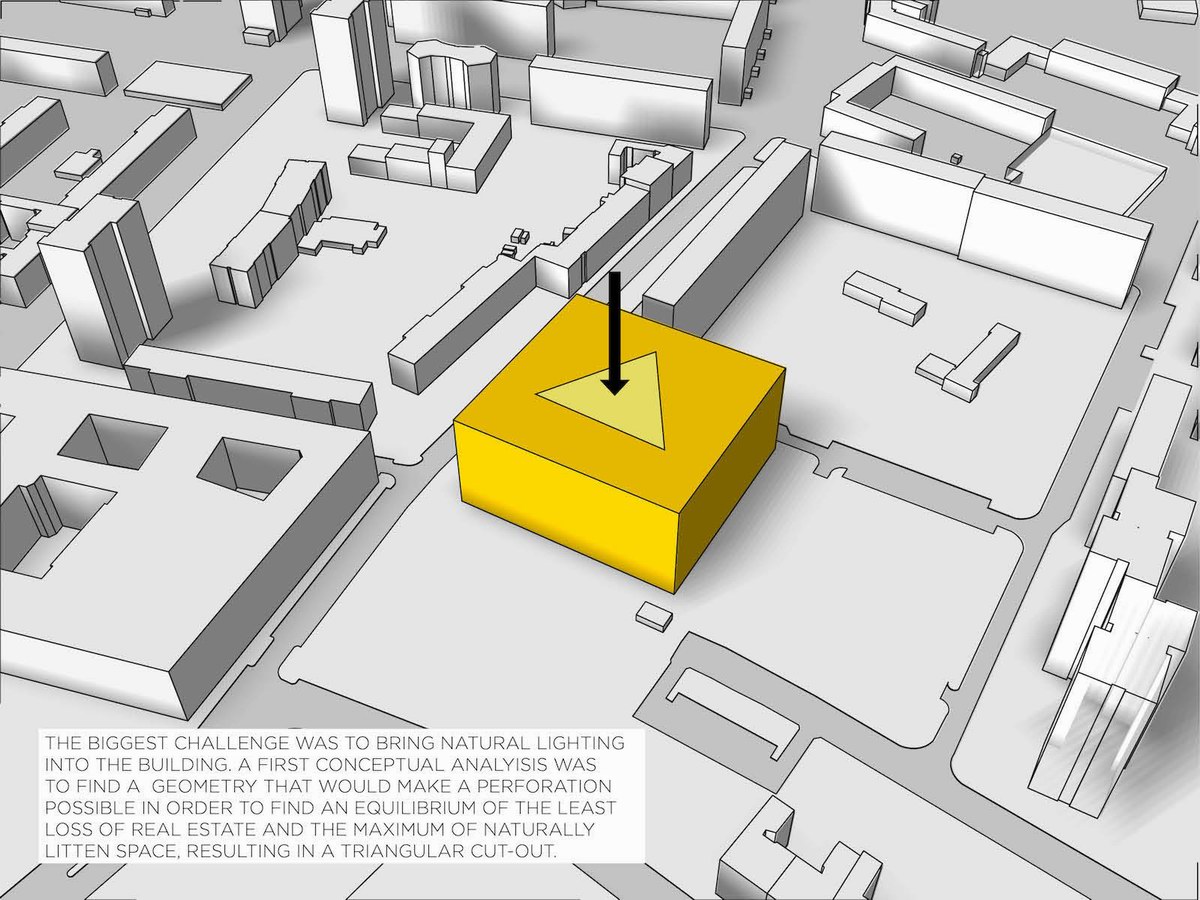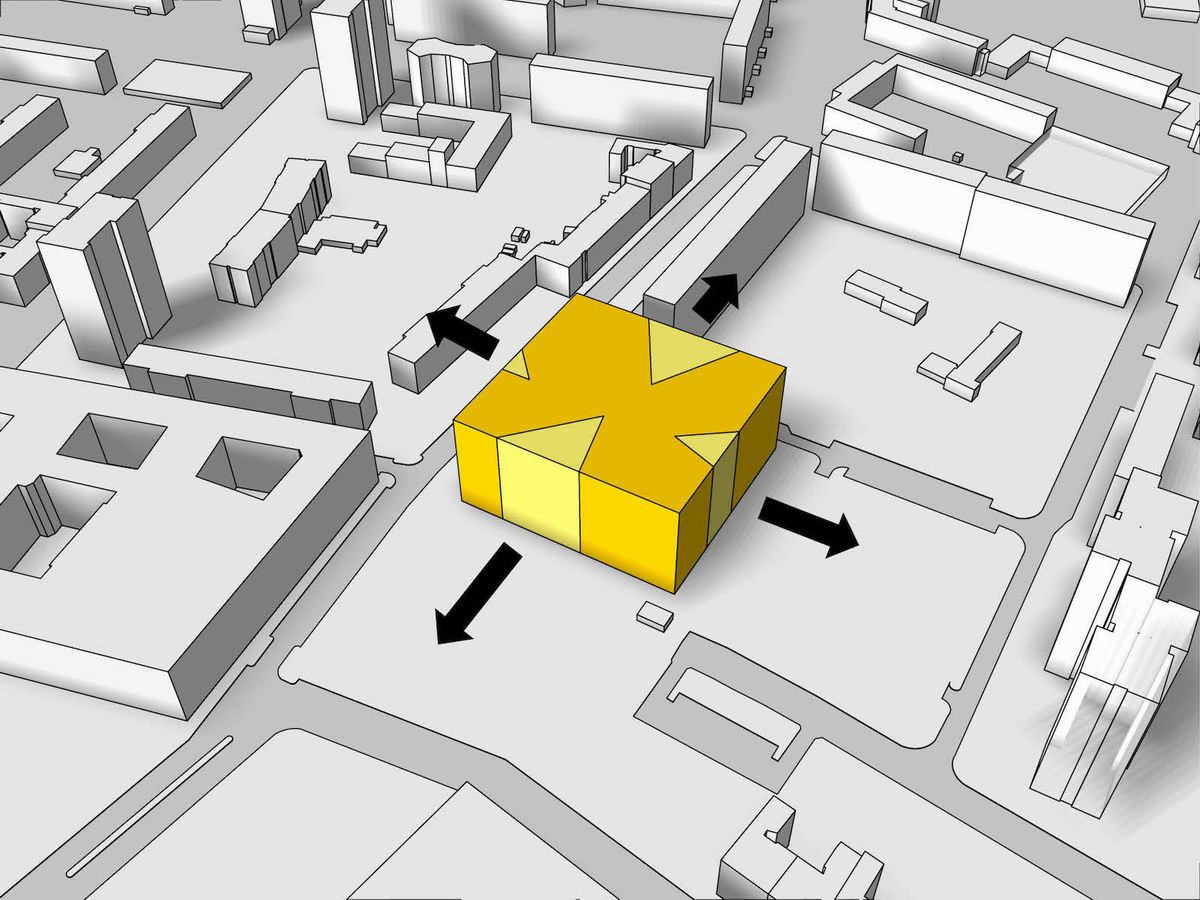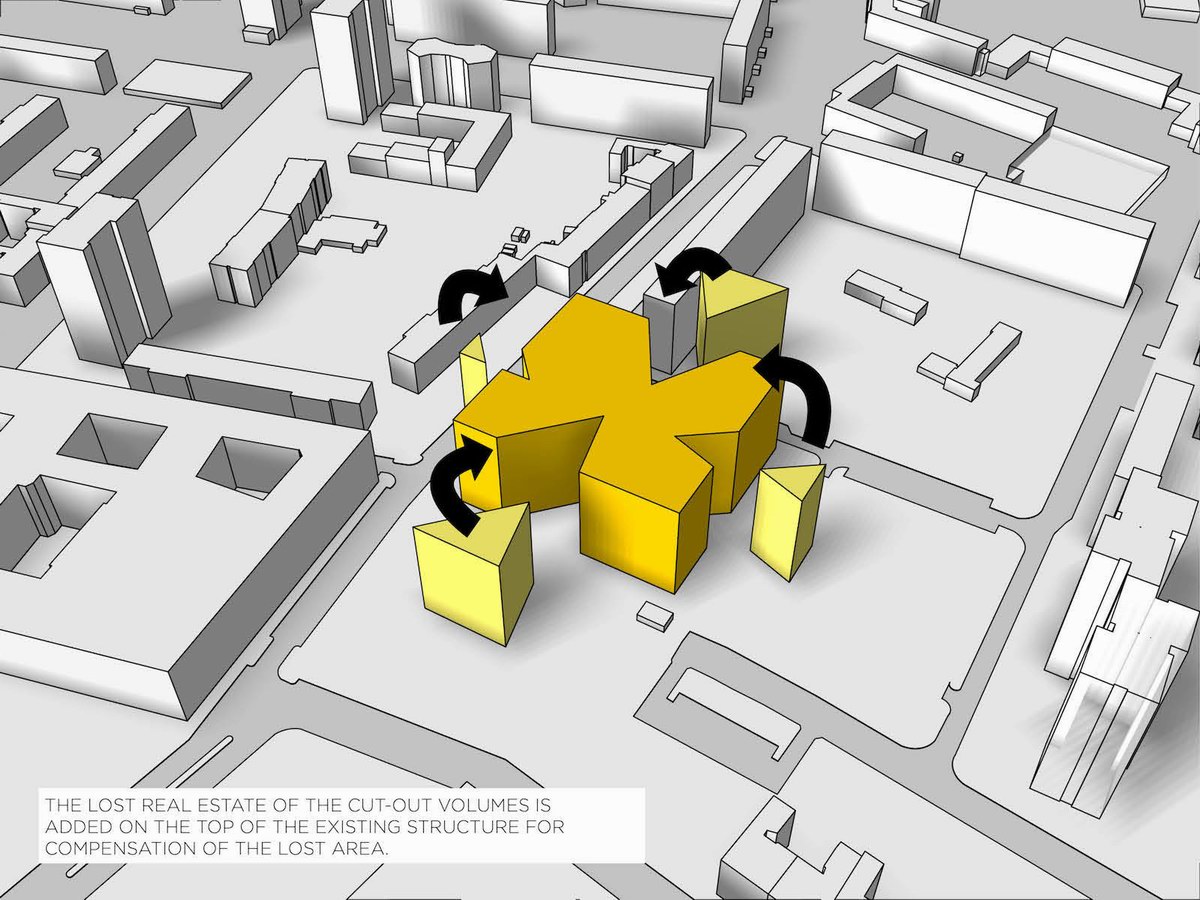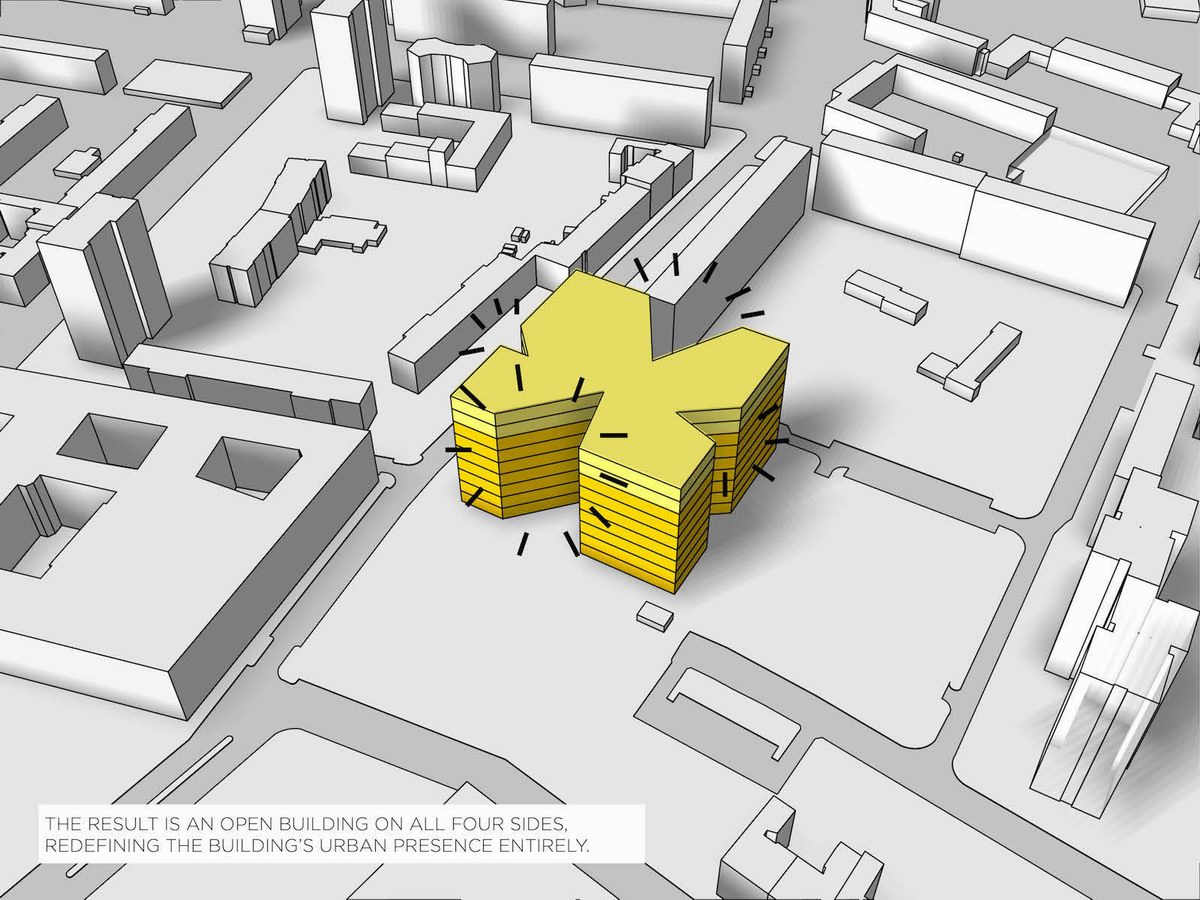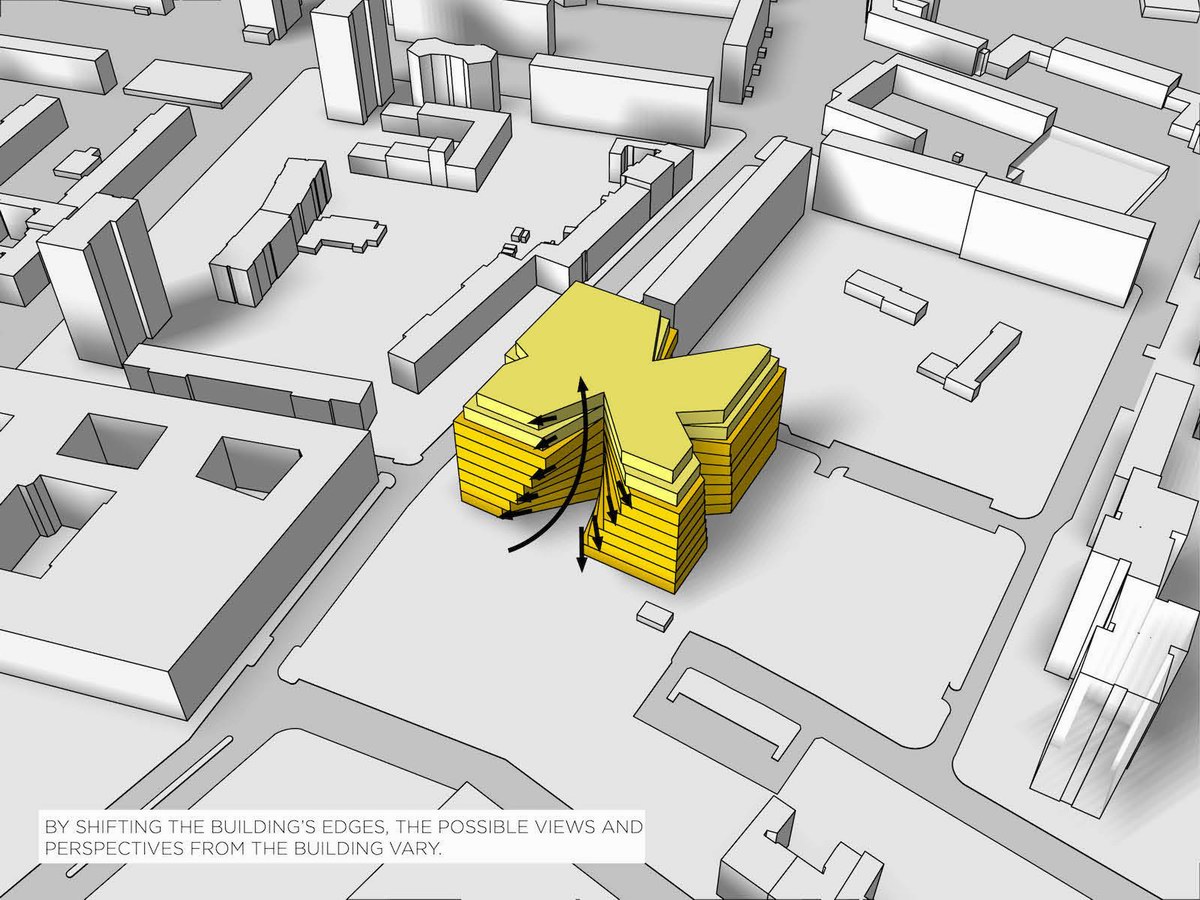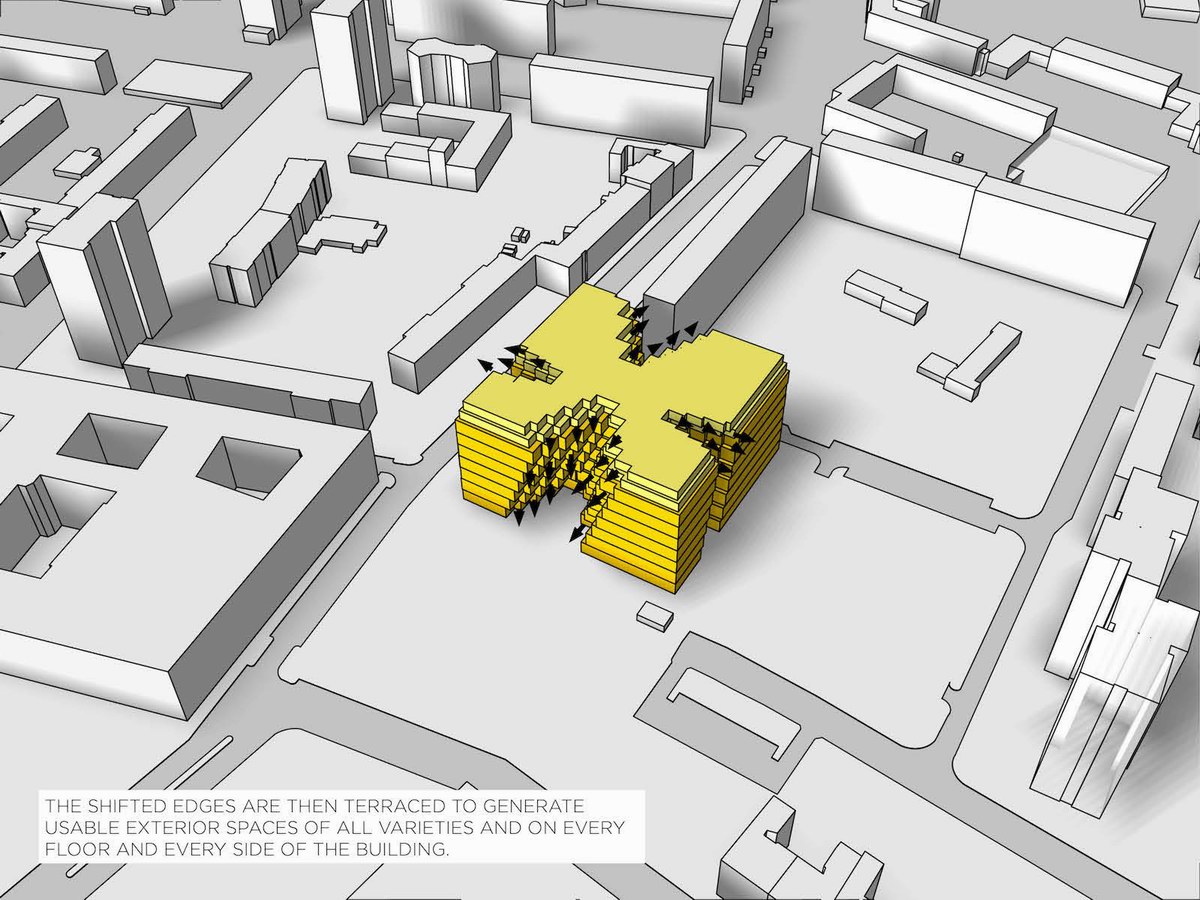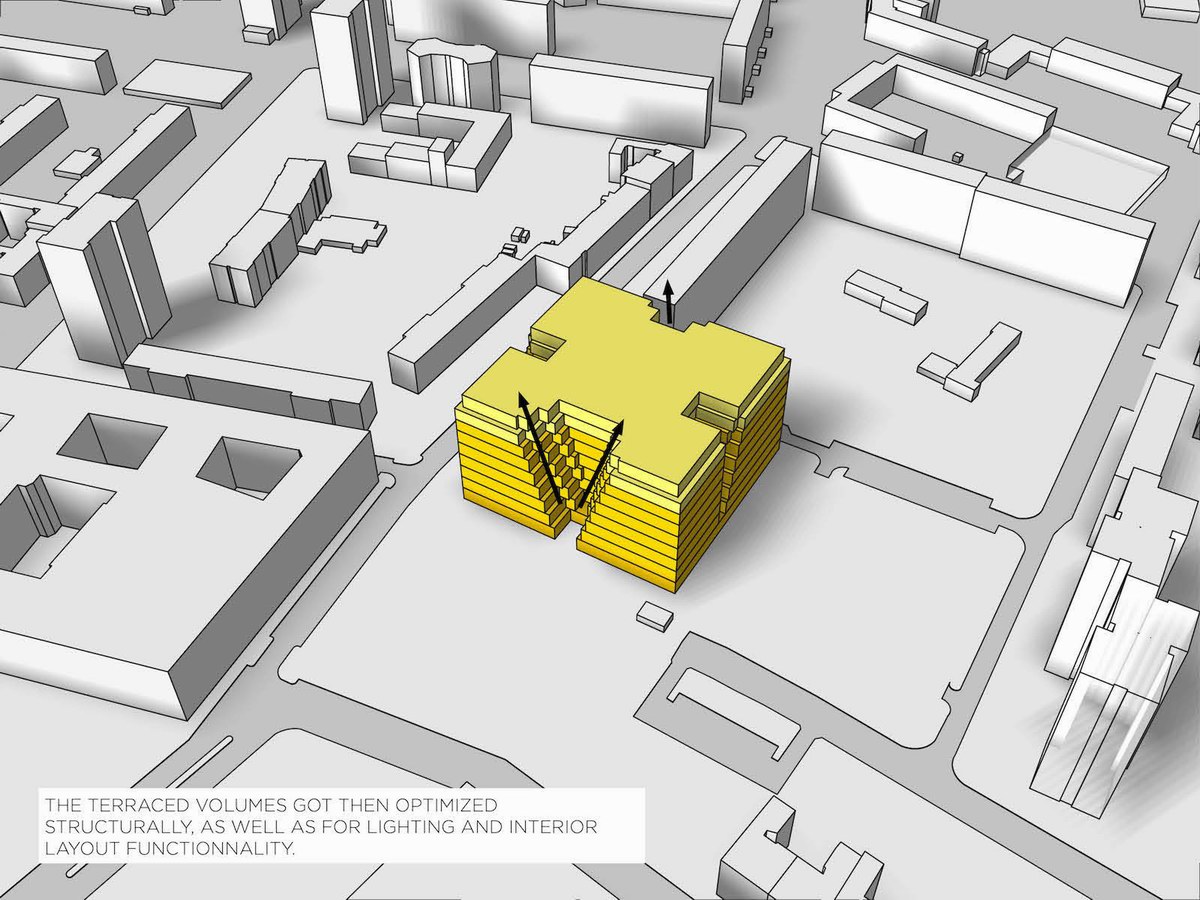 "These cuts, as well a strategic terracing and twisting of the floors, create further access to light and optimize views to central Berlin. All floors have access to outdoor communal spaces for working, entertaining and relaxing," said Jasper Architects.
"Wrapped in high-quality glass, what was once an interior-focused shopping center has been reimagined as an outwardly-focused center for productivity, creativity and community."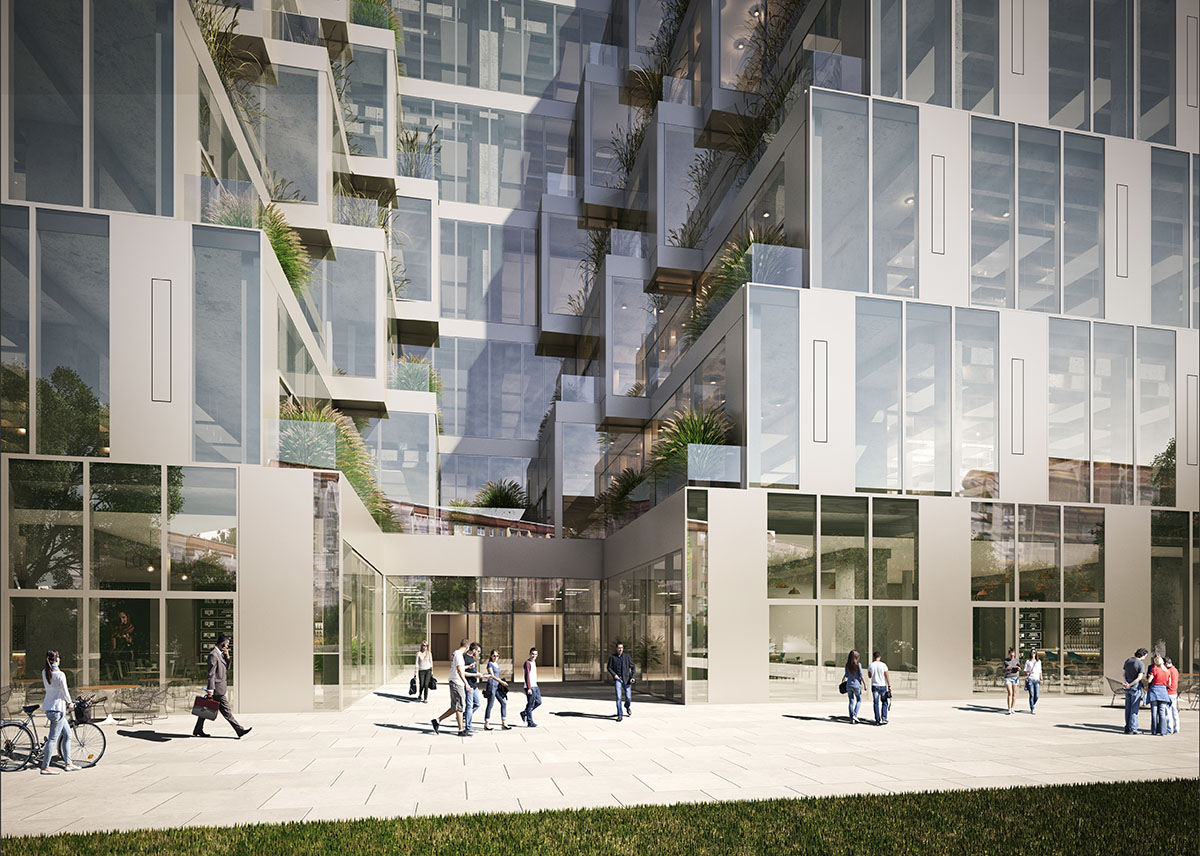 The building will feature attractive loft office spaces with ceiling heights of more than five metres, as well as retail spaces – particularly focused on local supply and cuisine – with an area of around 5,900 square meters. In the garage, the building will have around 200 car park spaces.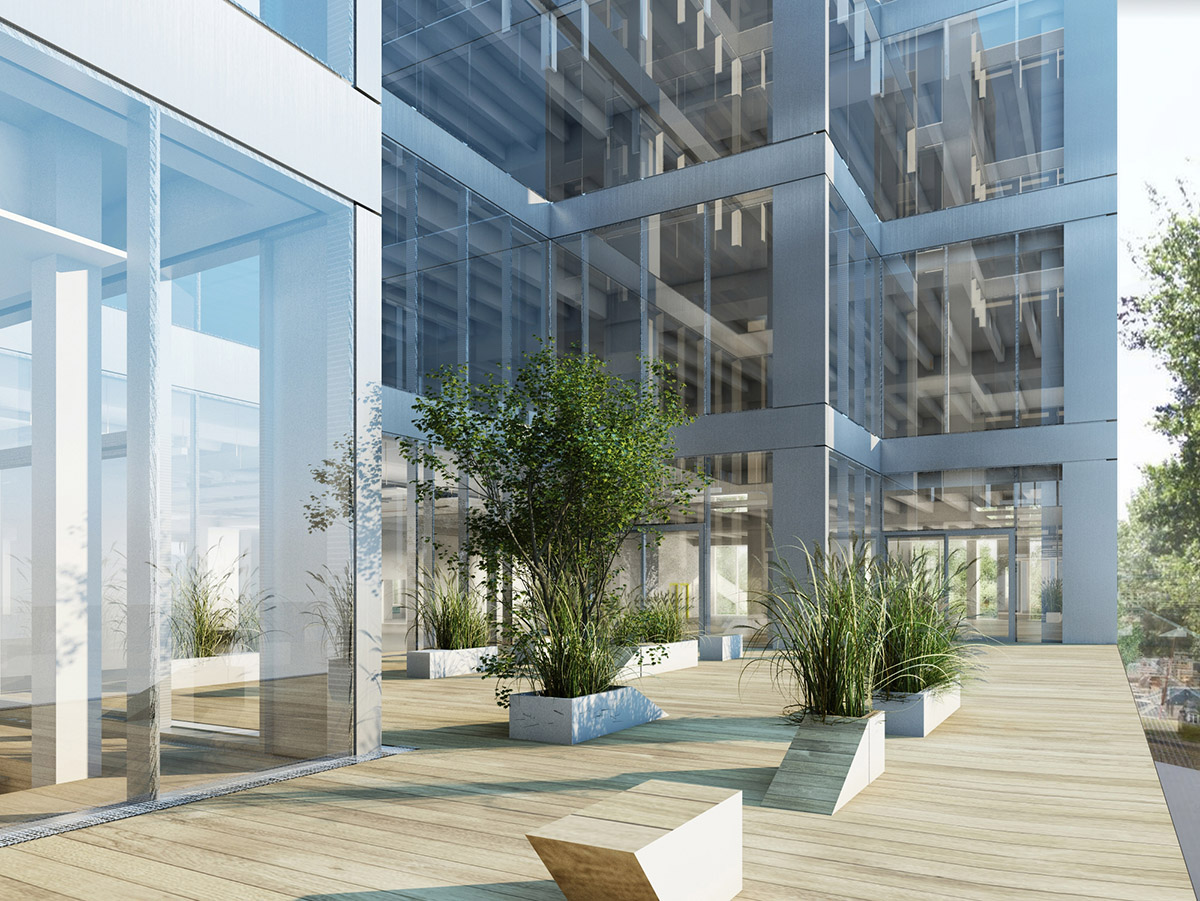 On the facade looking the interior courtyard, the structure will contain terraces with green infills and will benefit from daylight though fully glass windows. From every perspective, the building gives the impression that it contains a giant slit in the middle of the structure.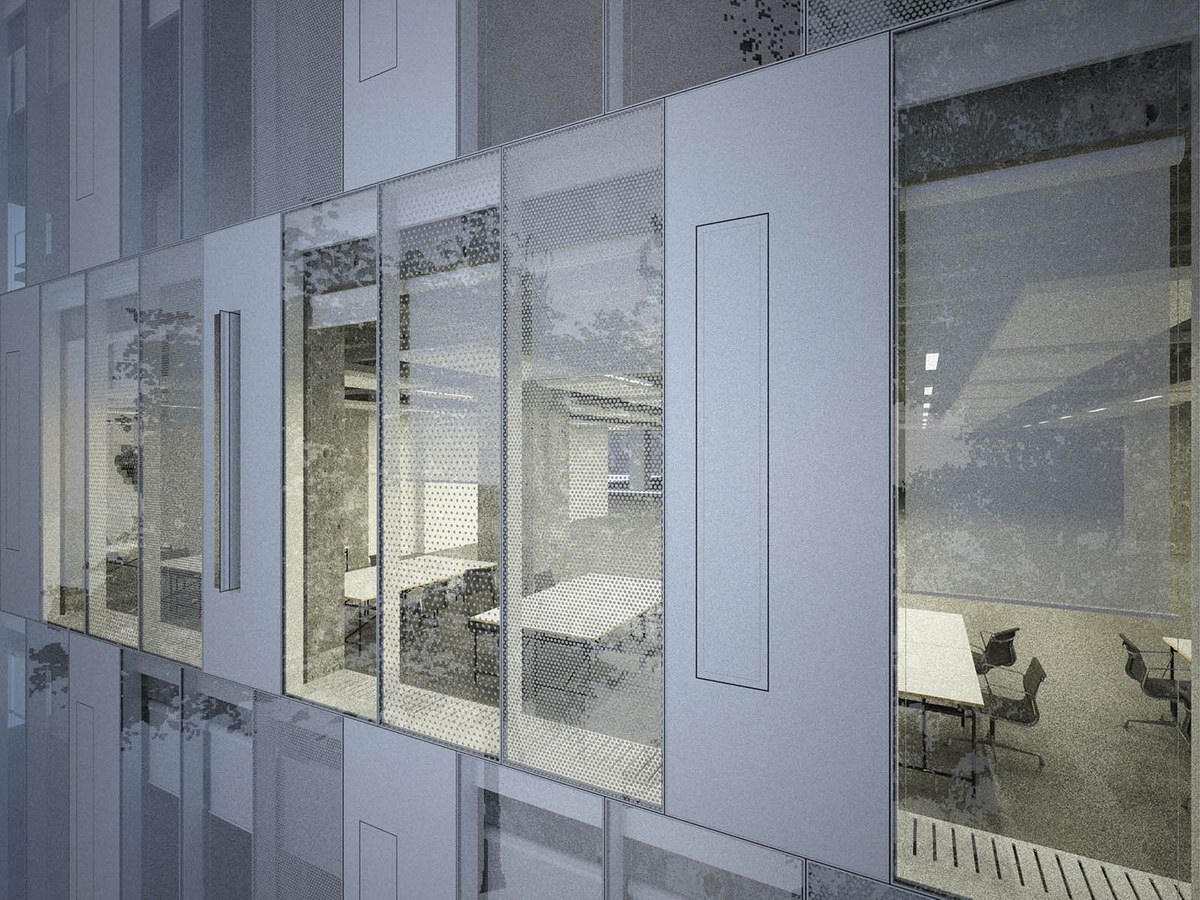 Some internal terraces also provide an intimate space for employees working in the office. Wooden floors also turn into structural furniture elements for green infills.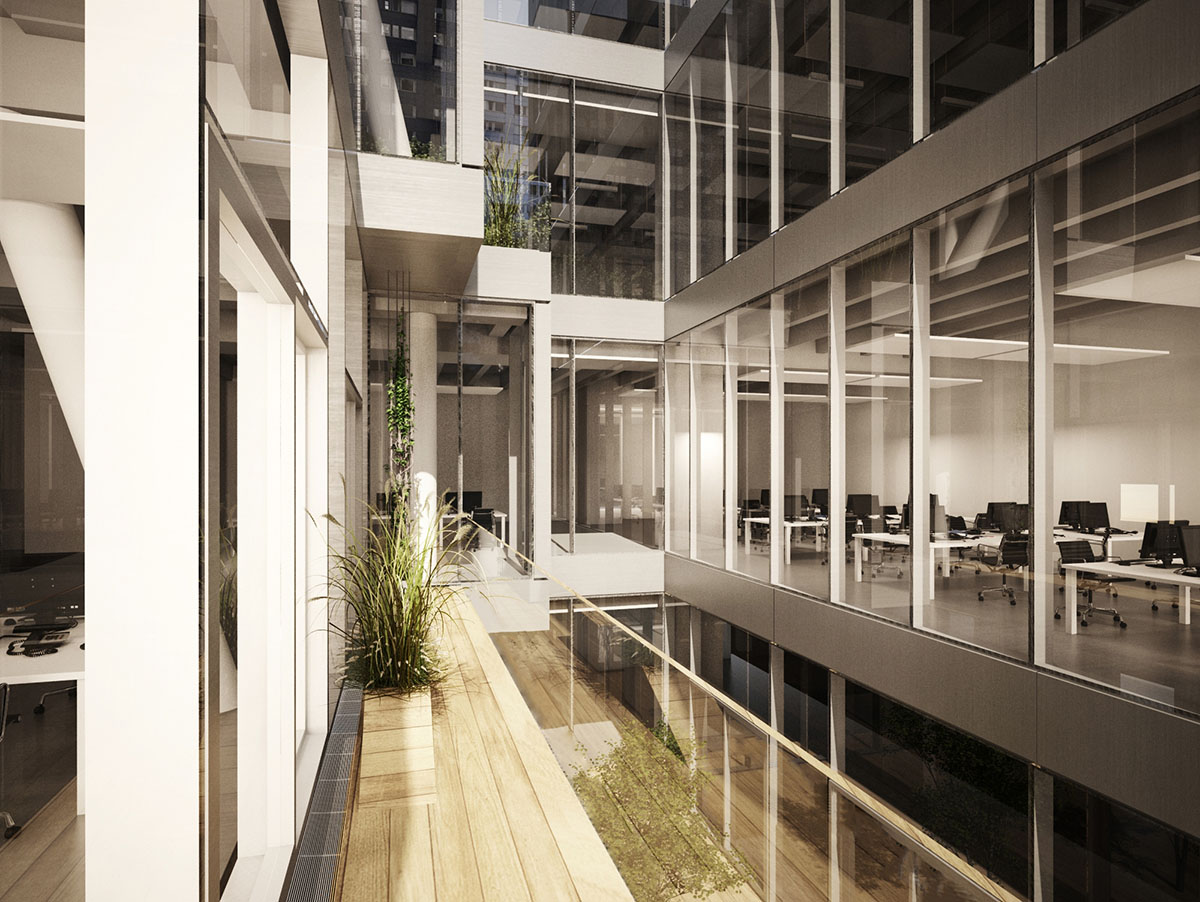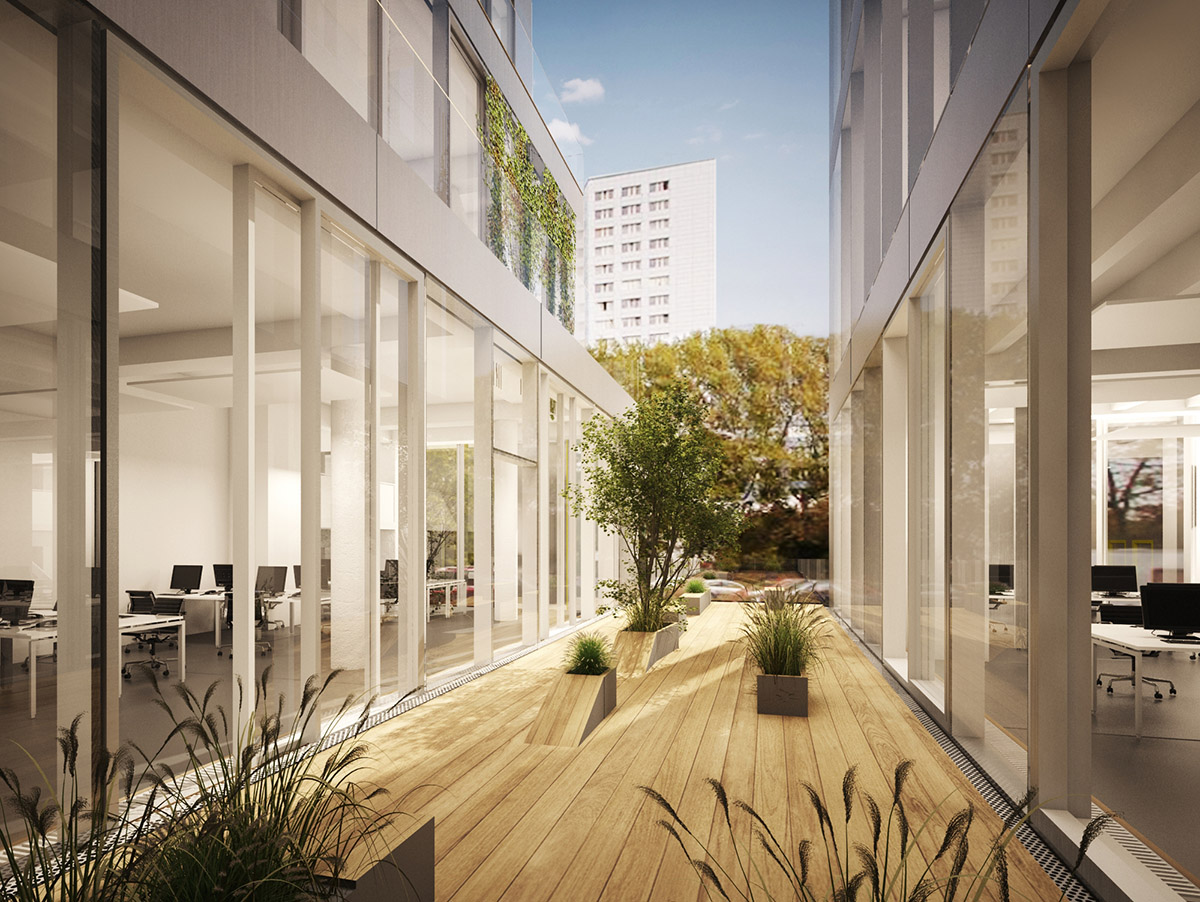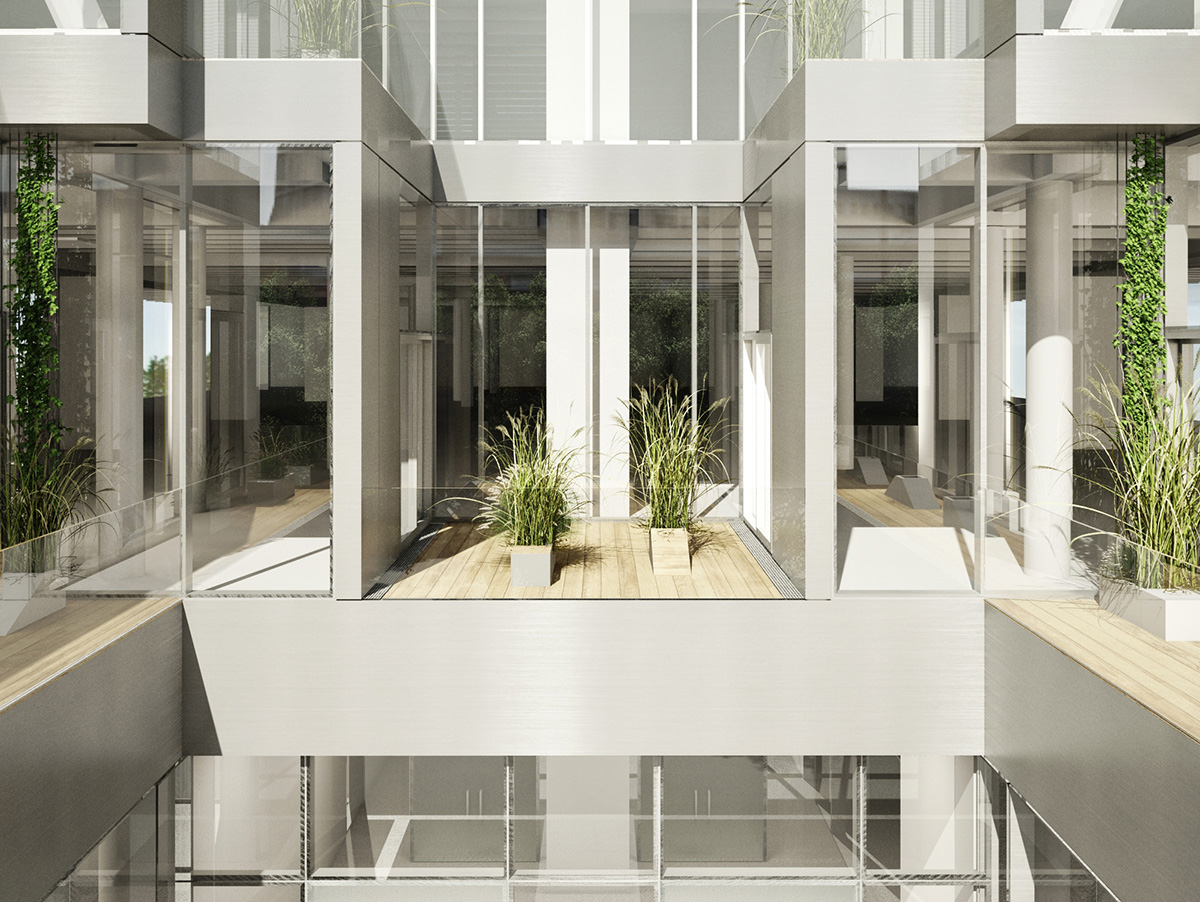 SEE MORE Jasper Architects