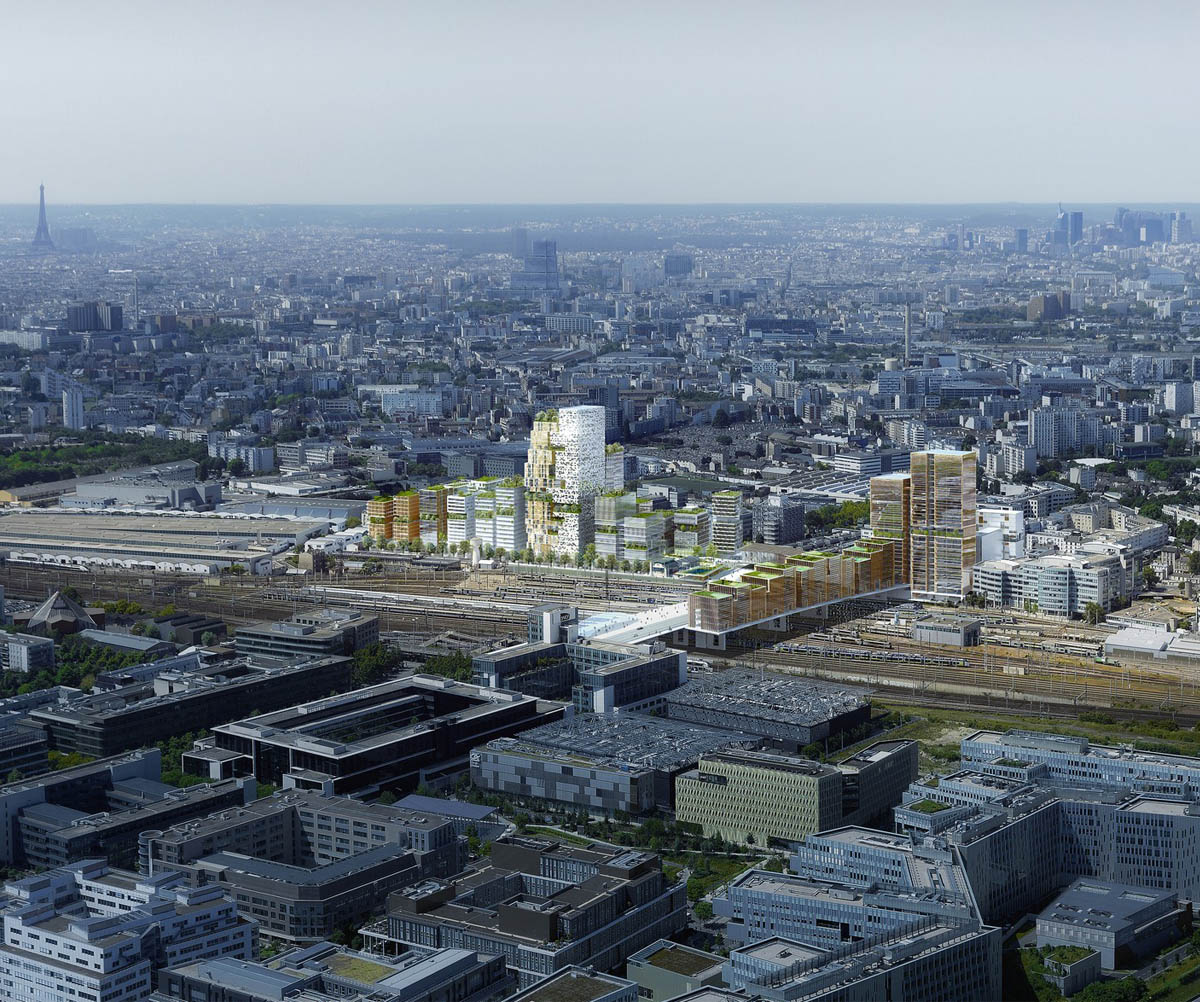 The site is planned to accommodate for over 176,000m2 of a large variety of buildings, including offices spaces, residential buildings, and student housing. The architects have aimed to create a vivid place to live and work, but also for recreation and pleasure. Adding a touch of innovation to the project, the architects have made sure to design the buildings in a way that allows them to switch back and forth between residential housing and office spaces. These flexible solutions allow for an adaptable and future-oriented usage.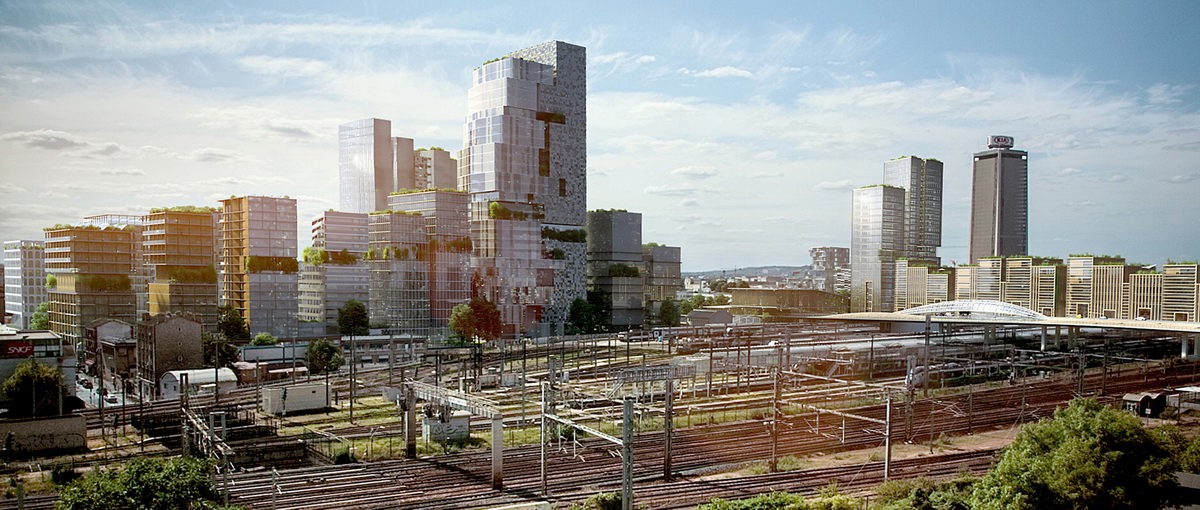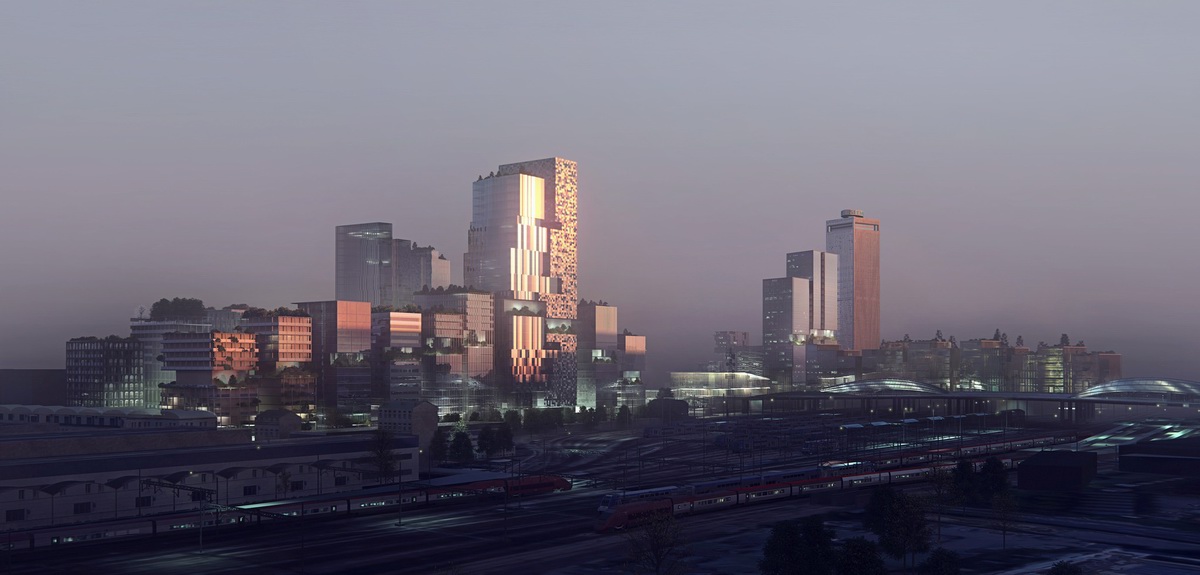 Culture and Green Innovation
The architecture follows an overarching strategy of cultural exchange and green development, orchestrated by players such as Manifesto and Artelia. Cultural engineer, Manifesto, has accommodated for a wide range of cultural activities within Les Lumières Pleyel, such as of cinemas, concerts and cultural scenes. Artelia has introduced urban farming programs that accommodate for a modern and innovative post-carbon way of life. Hence, a variety of green spaces, suspended gardens and a large park central to Les Lumières Pleyel provide the area with spaces to breathe and recreate.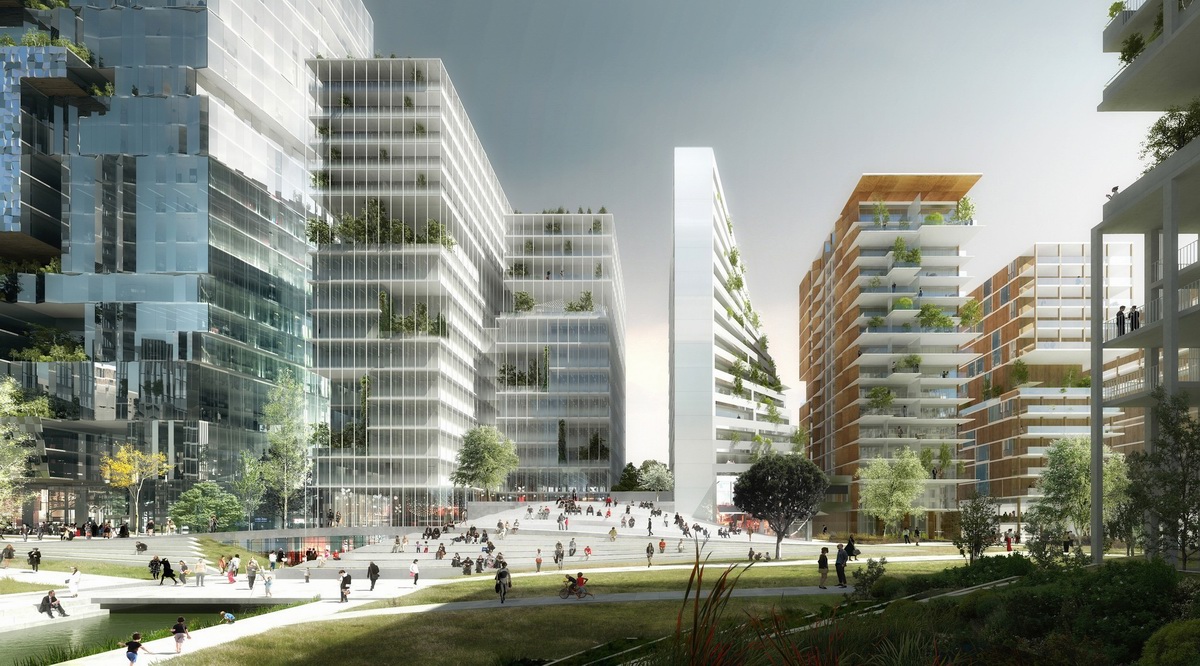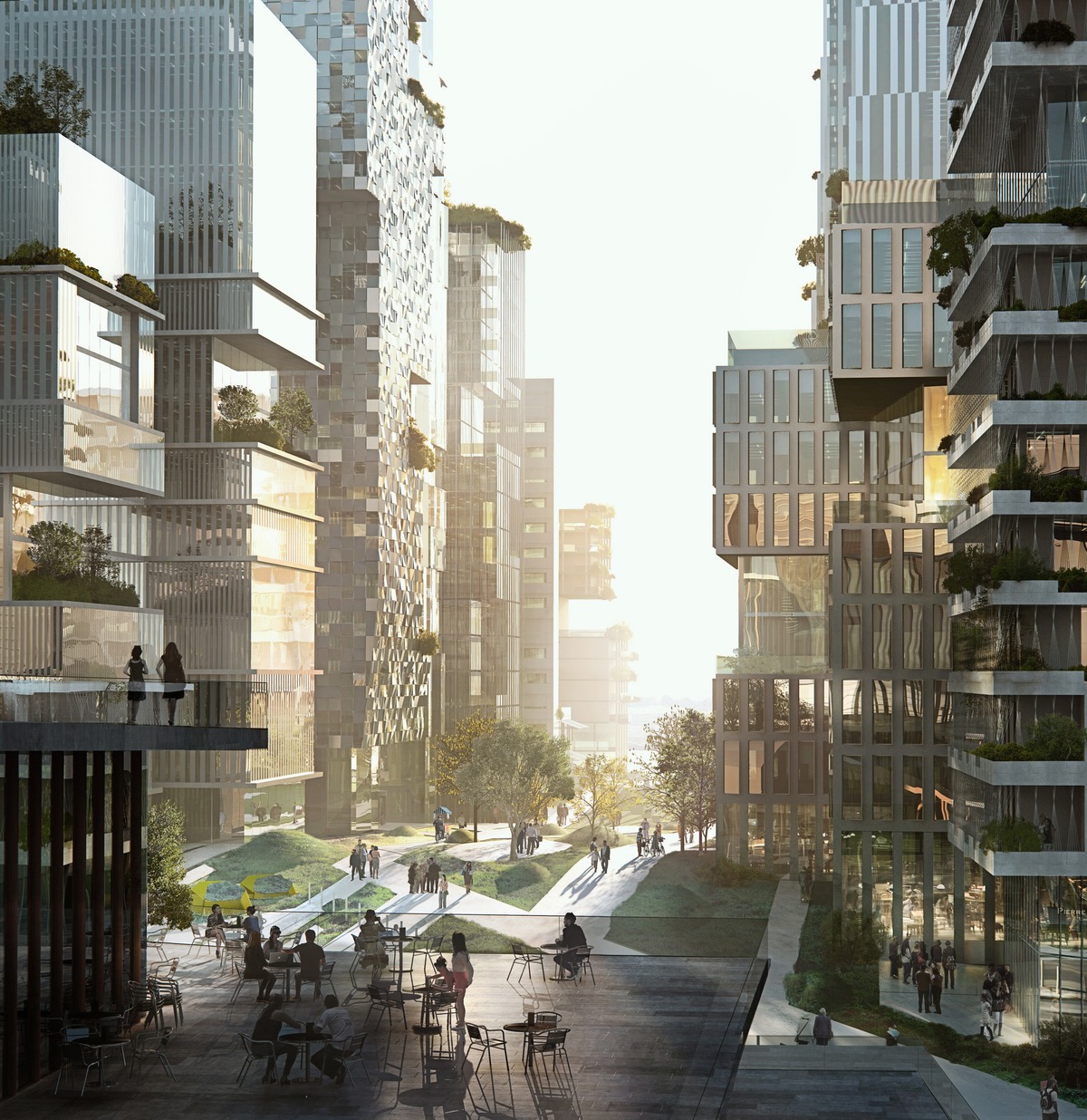 Waves and light
From the skyline of the high rises, which vary in heights between 18 and 120 meters, to the dents and slopes of the central park, Les Lumières Pleyel is designed to imitate wave-like formations. The wave-like motions stretch from The Tour Pleyel in the North, over the railroad and end up as landscape waves creating quiet pockets for occupation while directing and controlling the flow of people around them. The waves of Les Lumières Pleyel are transversally interrupted in several sequences which offer neighboring inhabitants easy access to the central park while also letting in light to the area.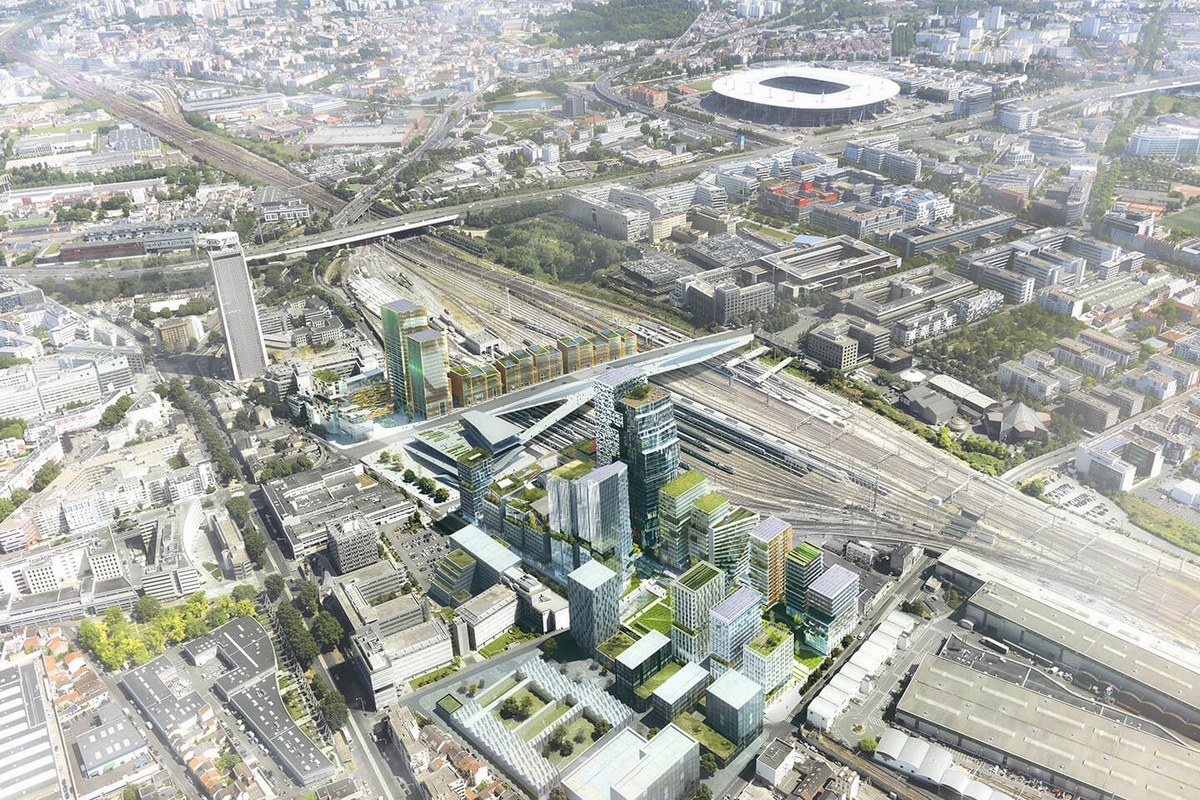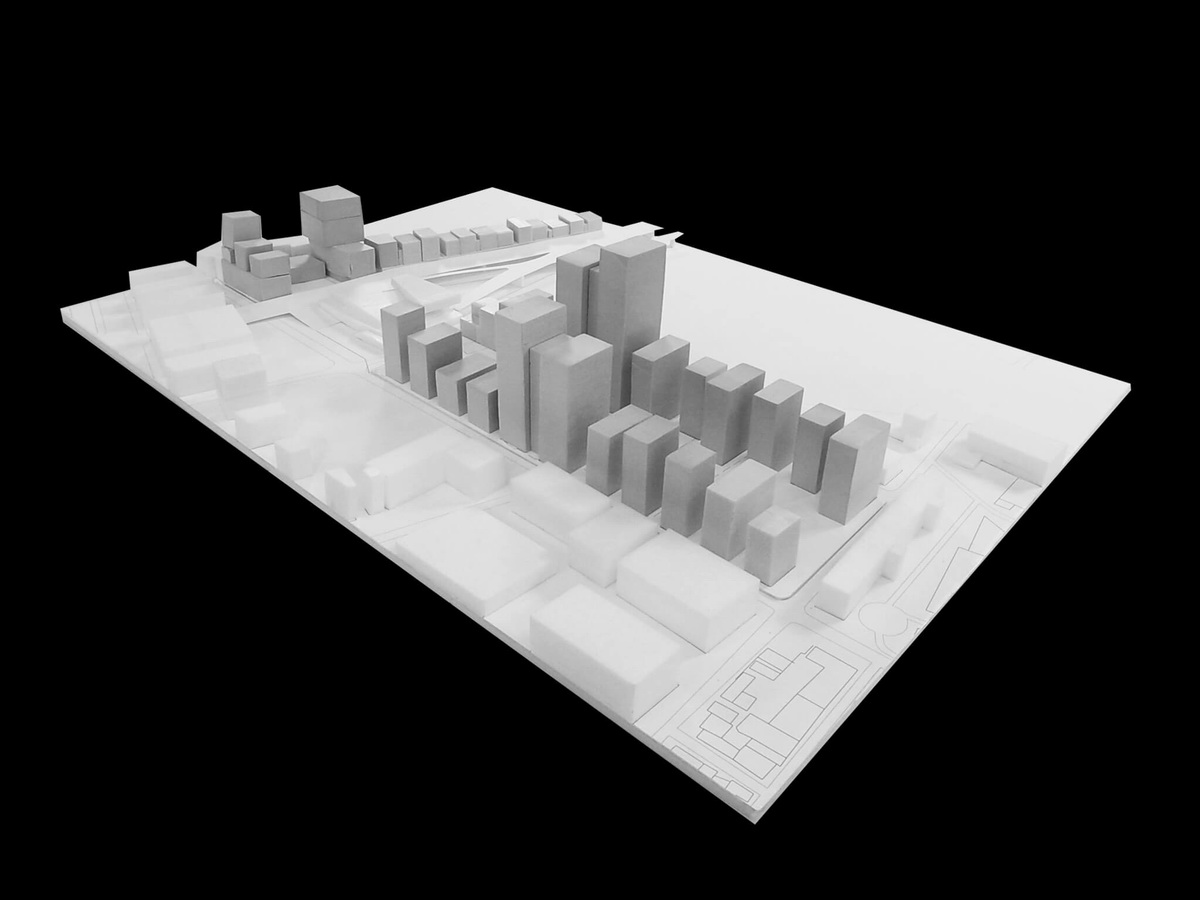 SEE MORE ‍Snohetta