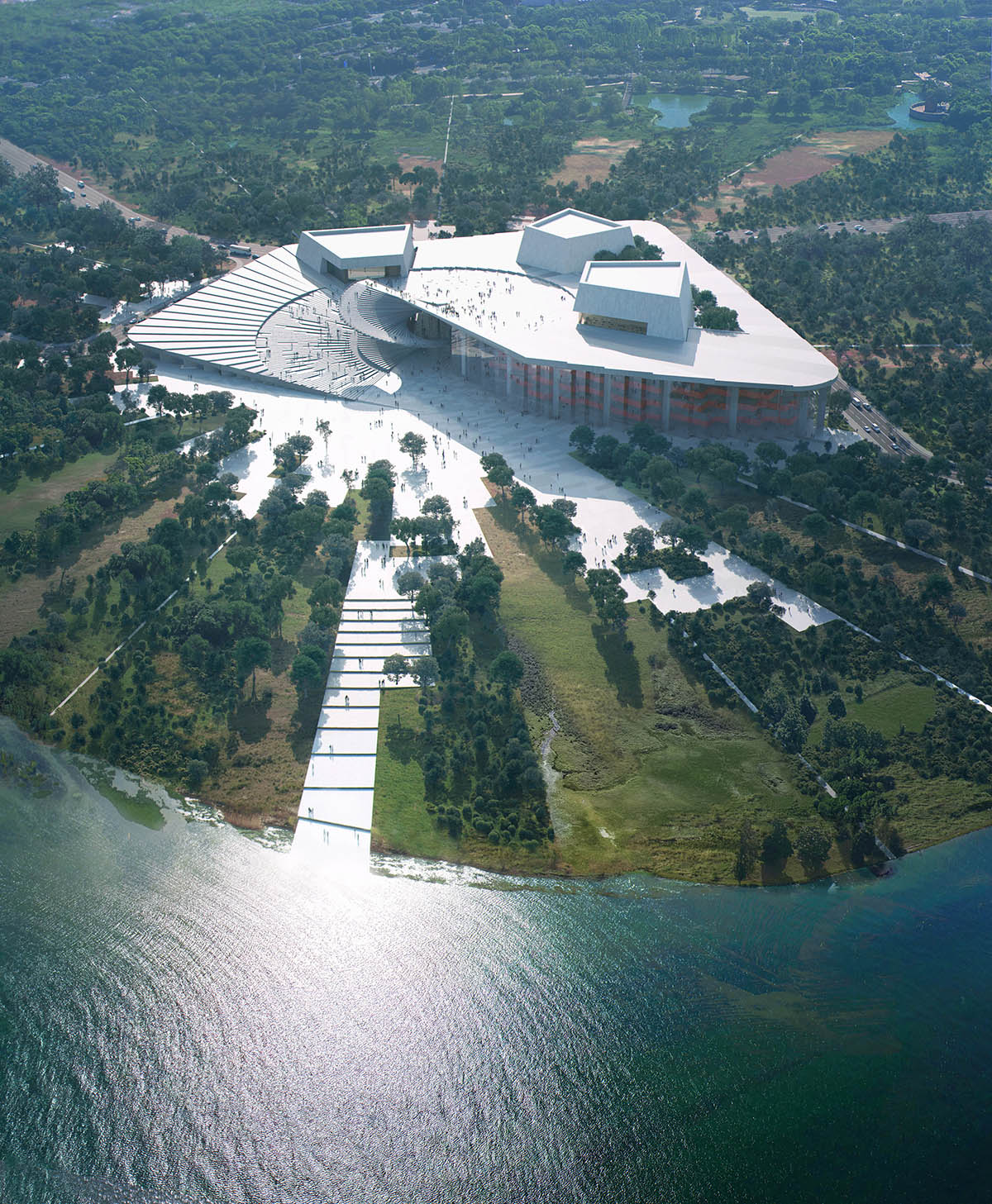 The new Opera House will be built in the Expo Houtan neighborhood, located at the convex bank in the riverside area near Huangpu River. The neighborhood, which will have an ecological and low-carbon profile, emphasizes the Opera's mission of being a public and open venue. The radial layout of the surrounding landscapes harmonizes with the overall geometry of the Opera building, ensuring key view paths from both the Opera to the city, and from the city to the Opera.
Designed to bring artists and the public under a shared roof, the sweeping form of the new Opera House embodies the concept of movement. The helical roof surface evokes an unfolding fan, capturing the dynamism of dance and the human body. Generating both surface and space, the radial movements of the roof form a spiraling staircase that connects ground and sky and creates views towards the city and the Huangpu river banks.
The spiraling, fanning motions extend throughout the project, into the lobby, the halls, and the three auditoriums. The Opera House's visual identity also references the same movements, with the new, clean logo characterized by a highly recognizable open fan pattern.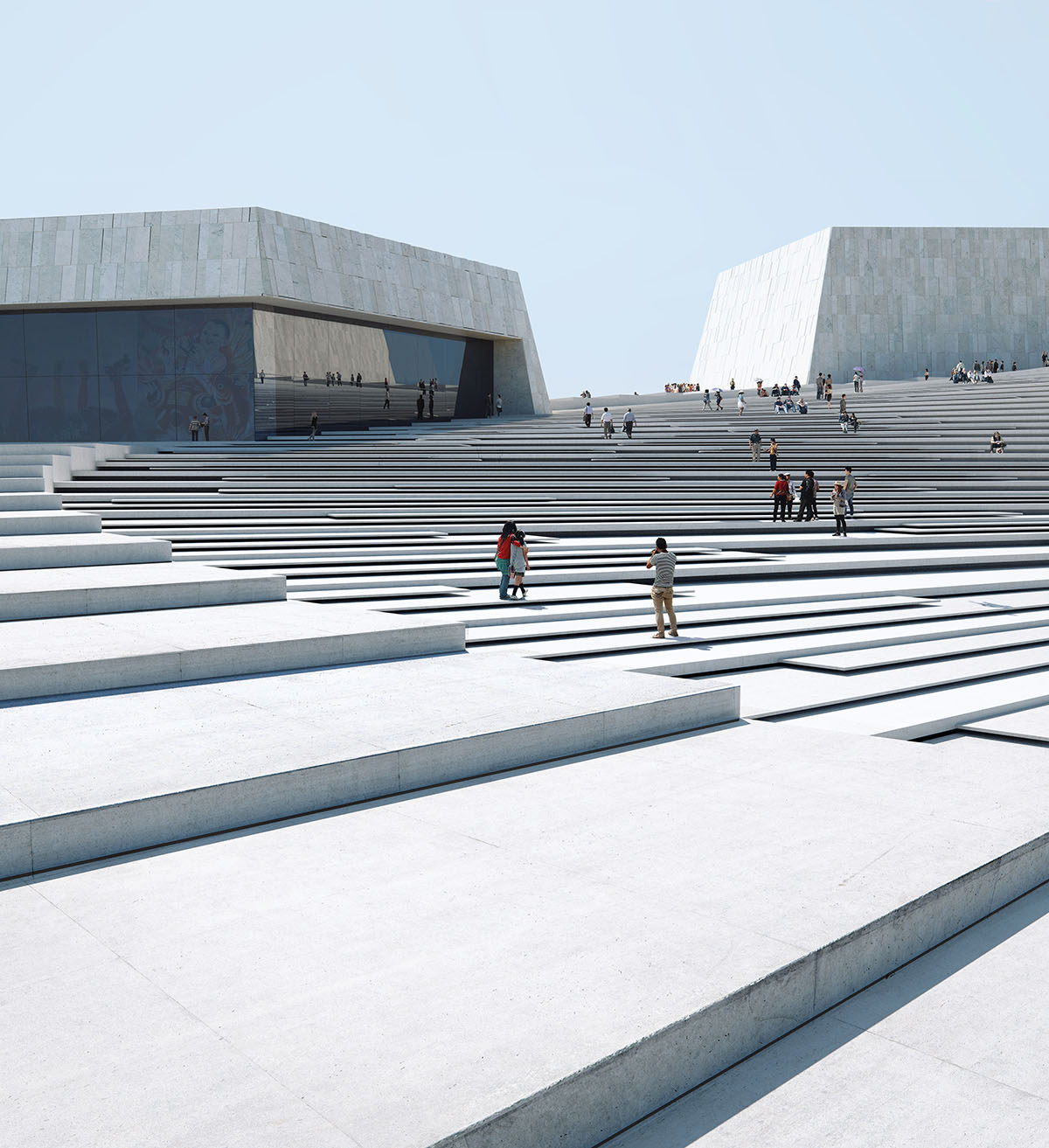 "The Shanghai Grand Opera House is a natural progression of our previous work with designing performing arts centers," says Snøhetta Founder Kjetil Trædal Thorsen.
"It is a culmination of the competence and insight gained through projects such as the Norwegian National Opera and Ballet, the Busan Opera House in South Korea, the Isabel Bader Centre for the Performing Arts in Canada, and the Théâtre Nanterre-Amandiers renovation in Paris. The Shanghai Grand Opera House is a product of our contextual understanding and values, designed to promote public ownership of the building for the people of Shanghai and beyond".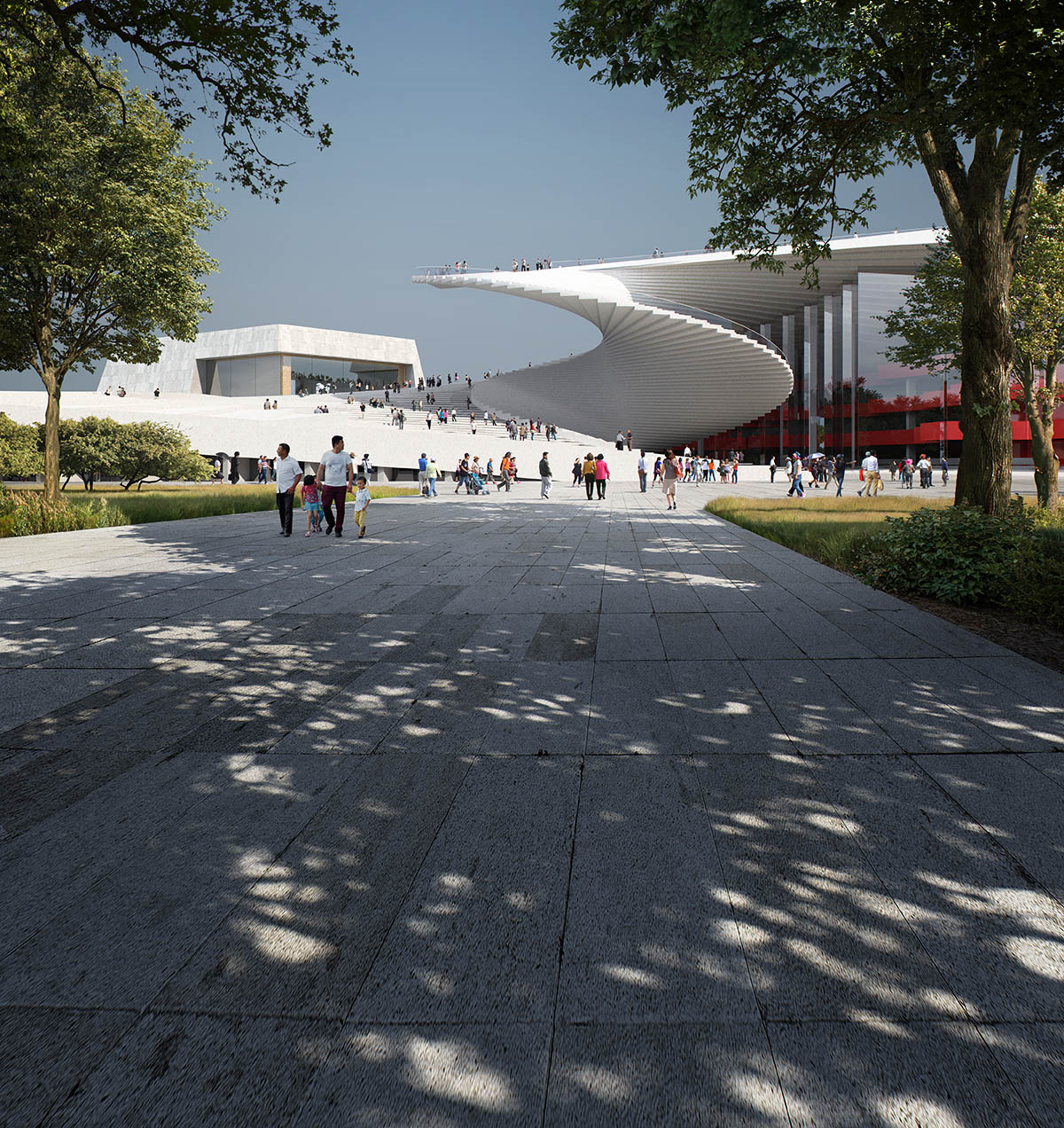 The Opera roof will become an accessible stage and meeting place, suitable to both large-scale events and everyday visitors. In celebrating both the collective and the individual, the plaza will allow visitor access 24 hours a day, 365 days a year, engendering a sense of public ownership.
A series of restaurants, galleries, exhibitions, museums, education centers, libraries and small cinemas will all contribute to the Opera becoming a popular destination.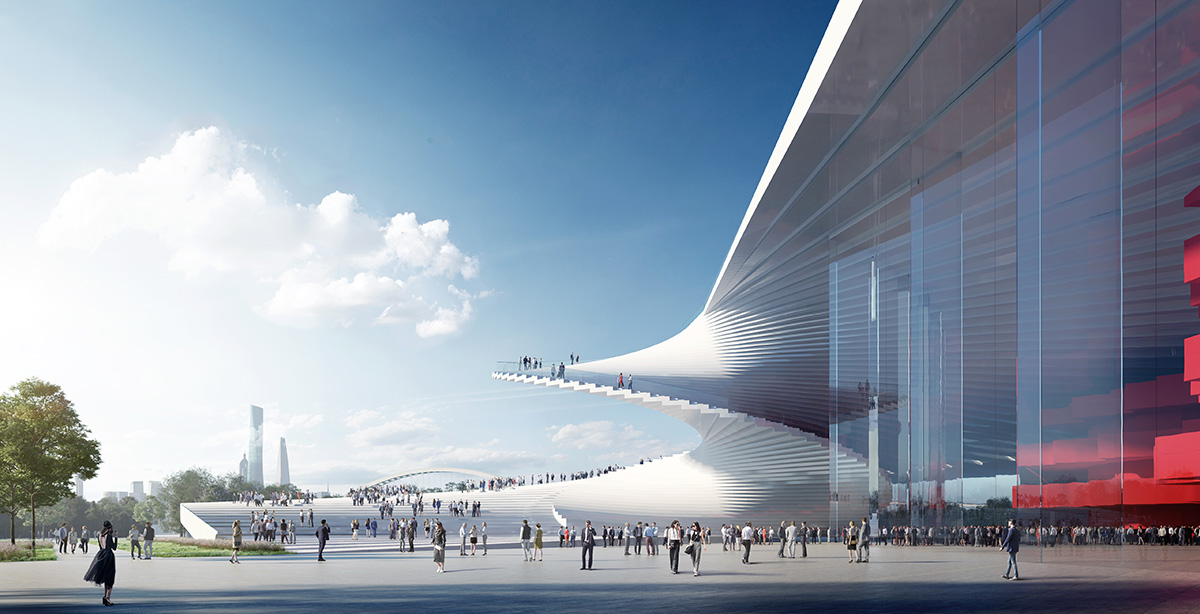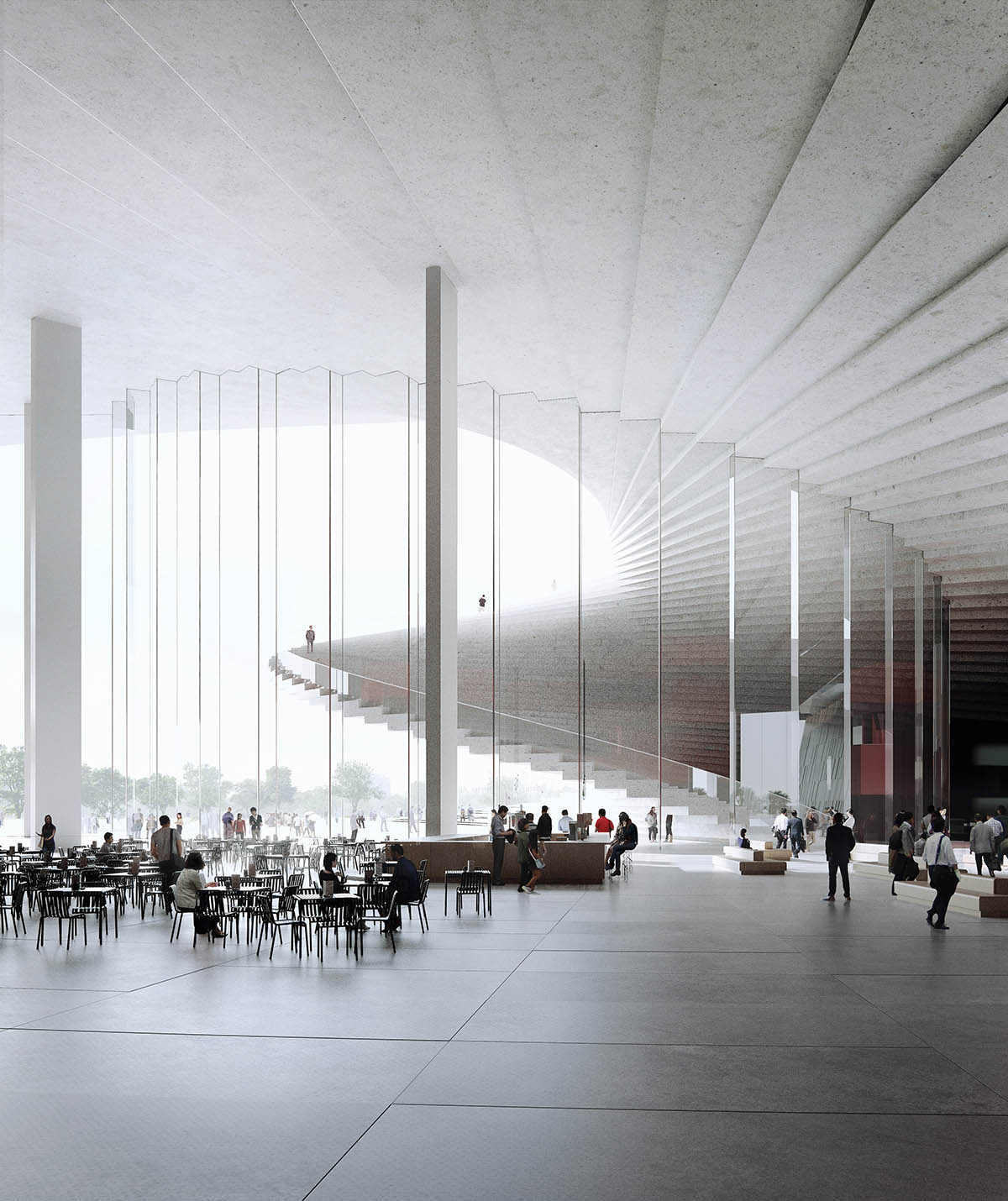 At the heart of the Opera is the 2,000-seat main auditorium; a finely tuned instrument that offers state-of-the-art technical solutions and superior acoustics. The 1,200-seat second stage will offer a more intimate setting for smaller productions. The 1,000-seat third stage offers a flexible stage and seating arrangement, providing space for more experimental and unique performances, aiming to attract a new generation of opera goers.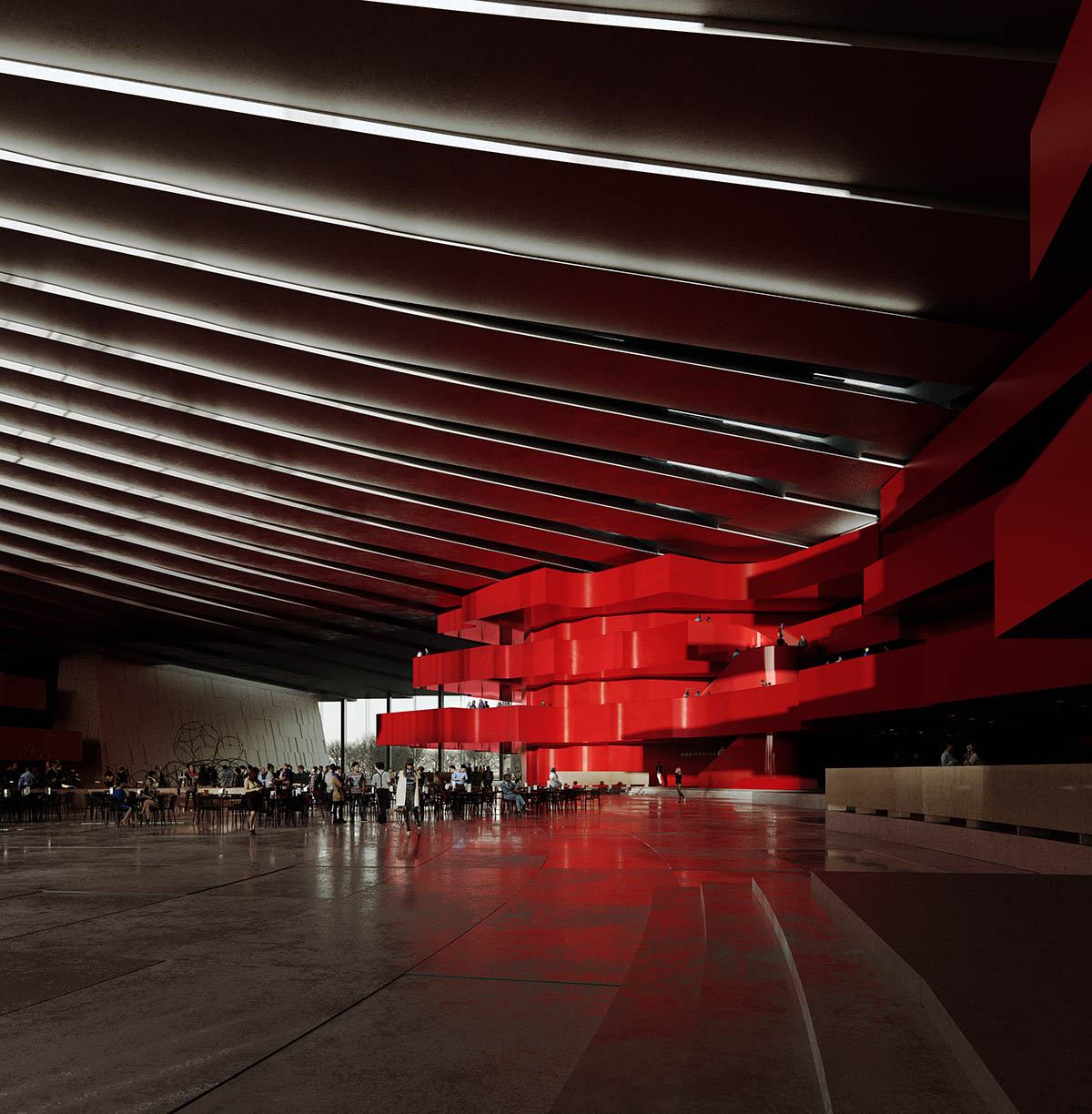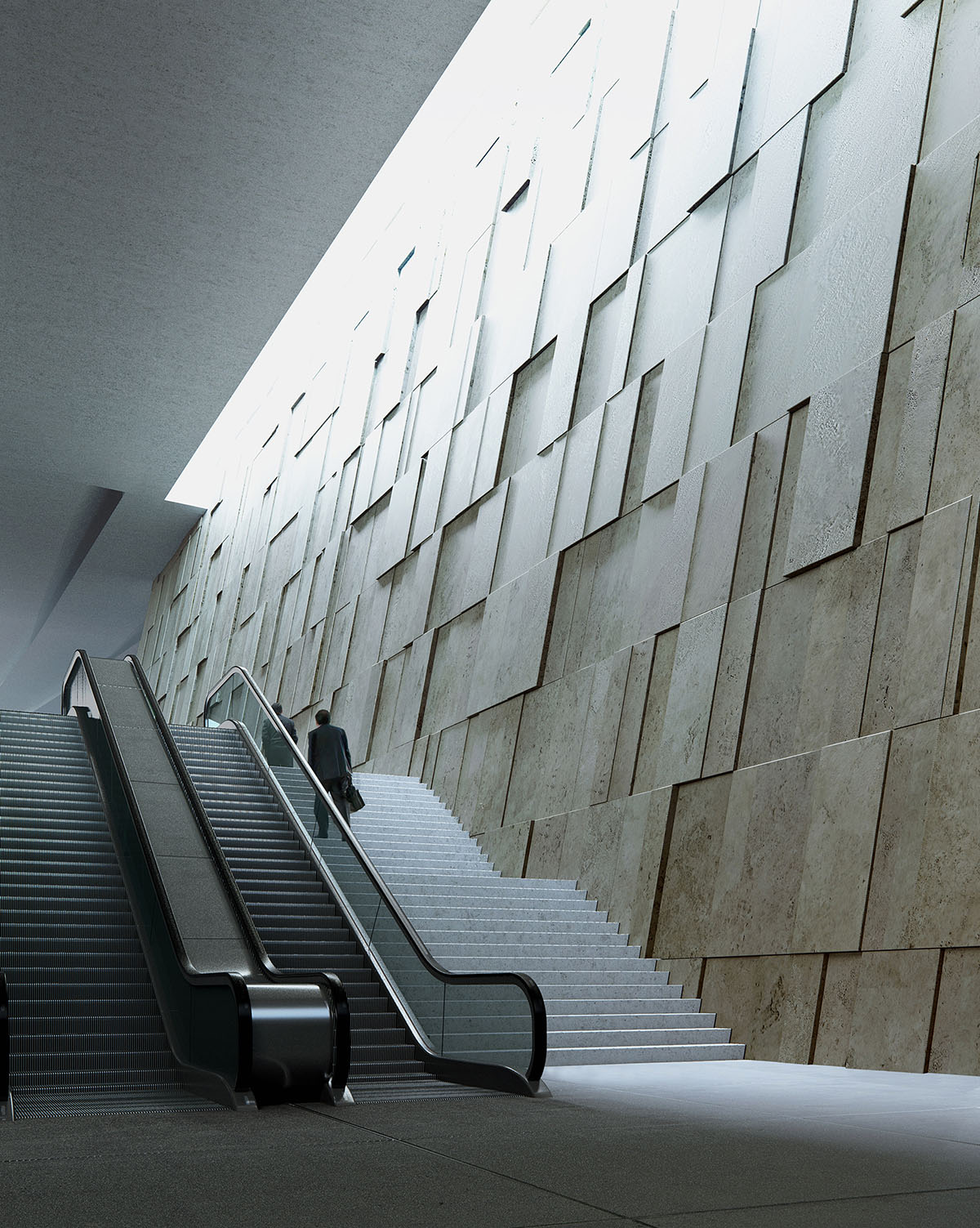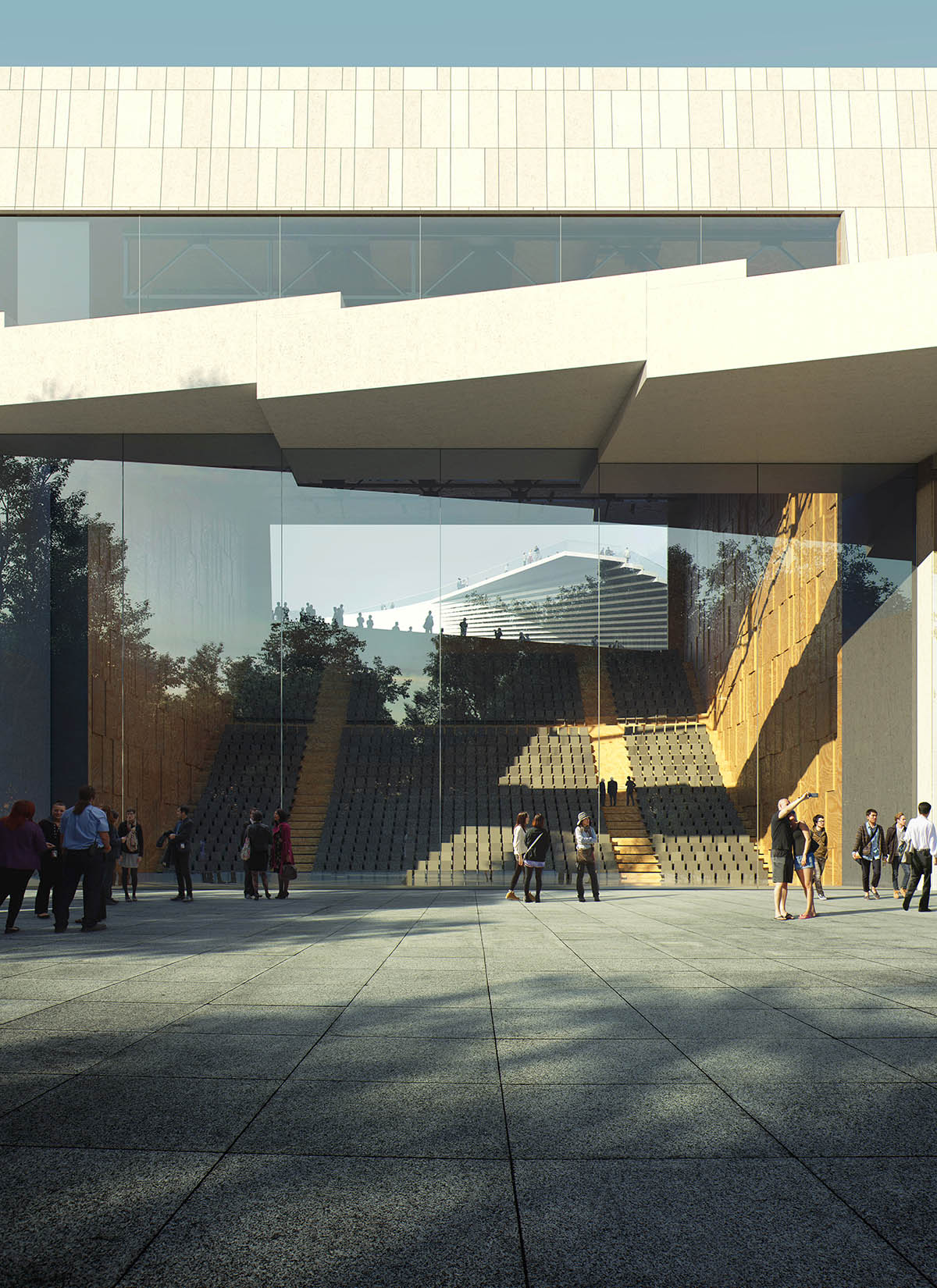 The Shanghai Grand Opera House will be a world-class venue, placing the visitor at the center of the stage. Through its aesthetics, functionality, as well as its cultural and ecological ambition, the Opera House will be an accessible canvas for global visitors, local citizens, and artists to fill with life and culture.
SEE MORE Snohetta