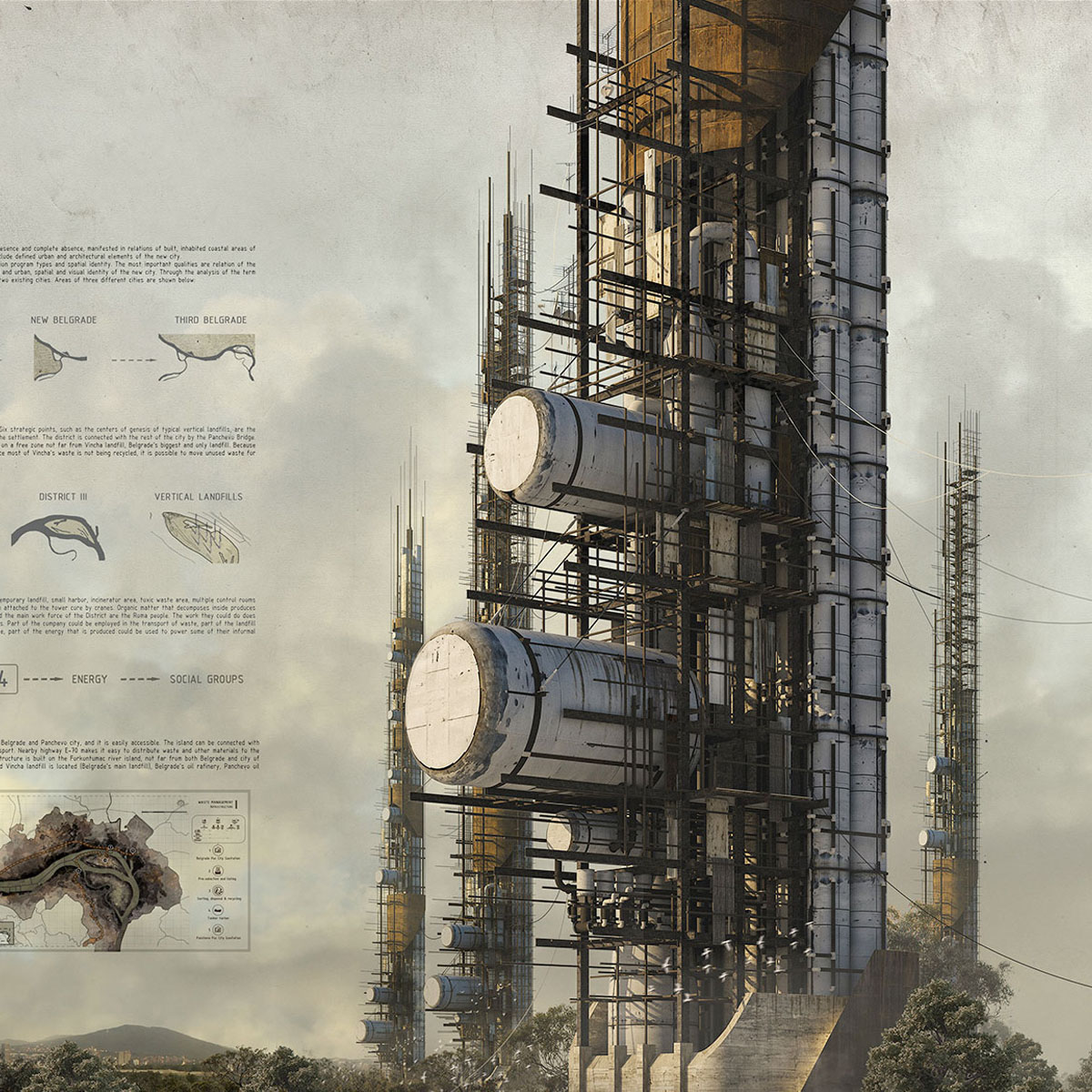 eVolo has announced the winners of the 2019 Skyscraper Competition, the better architectural ideas competition about skyscrapers. A yearly competition established in 2006 on creative skyscraper designs, rethinking vertical architecture and its relationship to the built and natural environments.
The Jury selected 3 winners from Serbia, Poland, and the United Kingdom and 27 honorable mentions from 478 projects received. Among the 2019 winners are a vertical city-district in Belgrade that serves as landfill; another that cleans the air of heavily polluted areas; and a nature reserve skyscraper with research facilities.
1st Place.
Methanescraper by Marko Dragicevic.
Serbia
Basing its foundations on the outlines of the Belgrade city, the new infrastructure generated on the left bank of the Danube river aims to establish a balance in hypothetical context of environmental and social imbalances by forming a new socio-industrial element in the form of a new city district. This new urban structure, District 3, can be defined as an anticipated context of overpopulation and mass urbanization, where the complex of vertical landfill systems serves as a response to the ever-growing amounts of disposable waste, shortage of natural resources and usable space, transforming informal Belgrade structures into the mechanism of material, economic and societal recycling.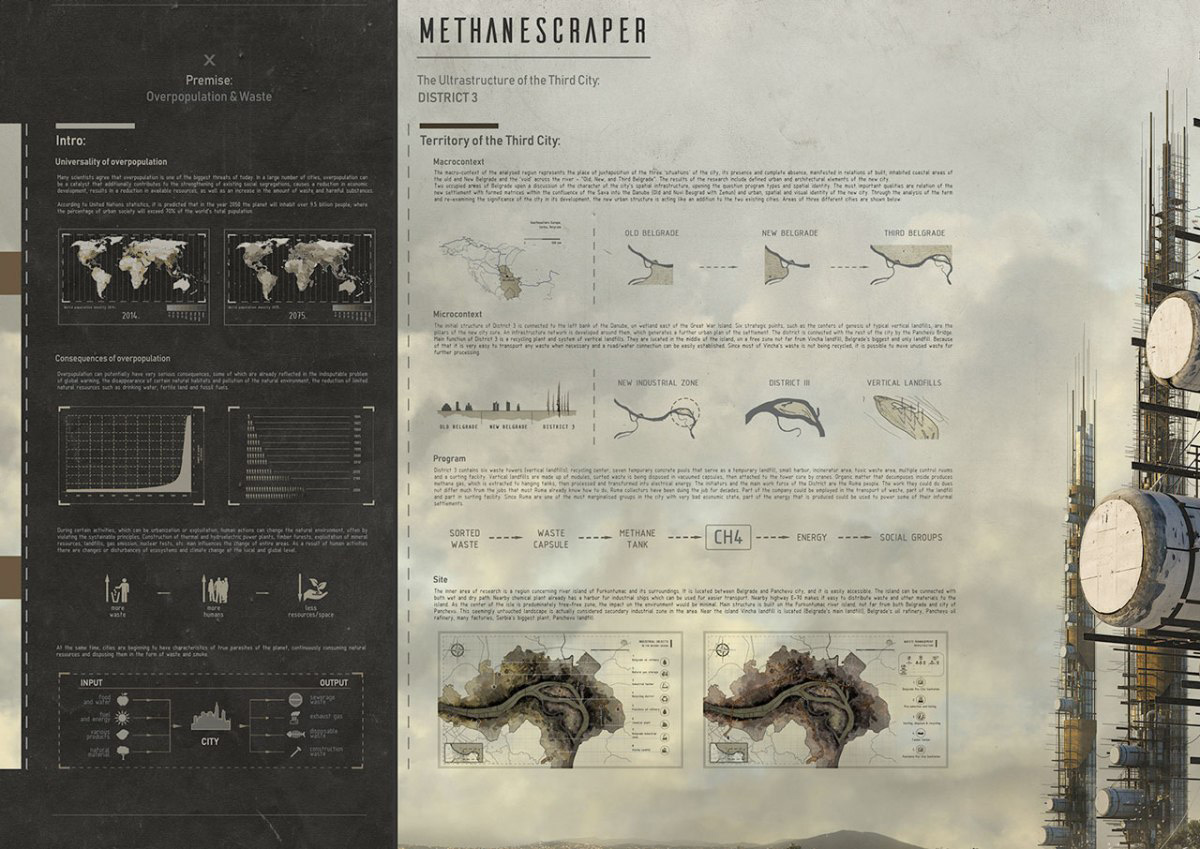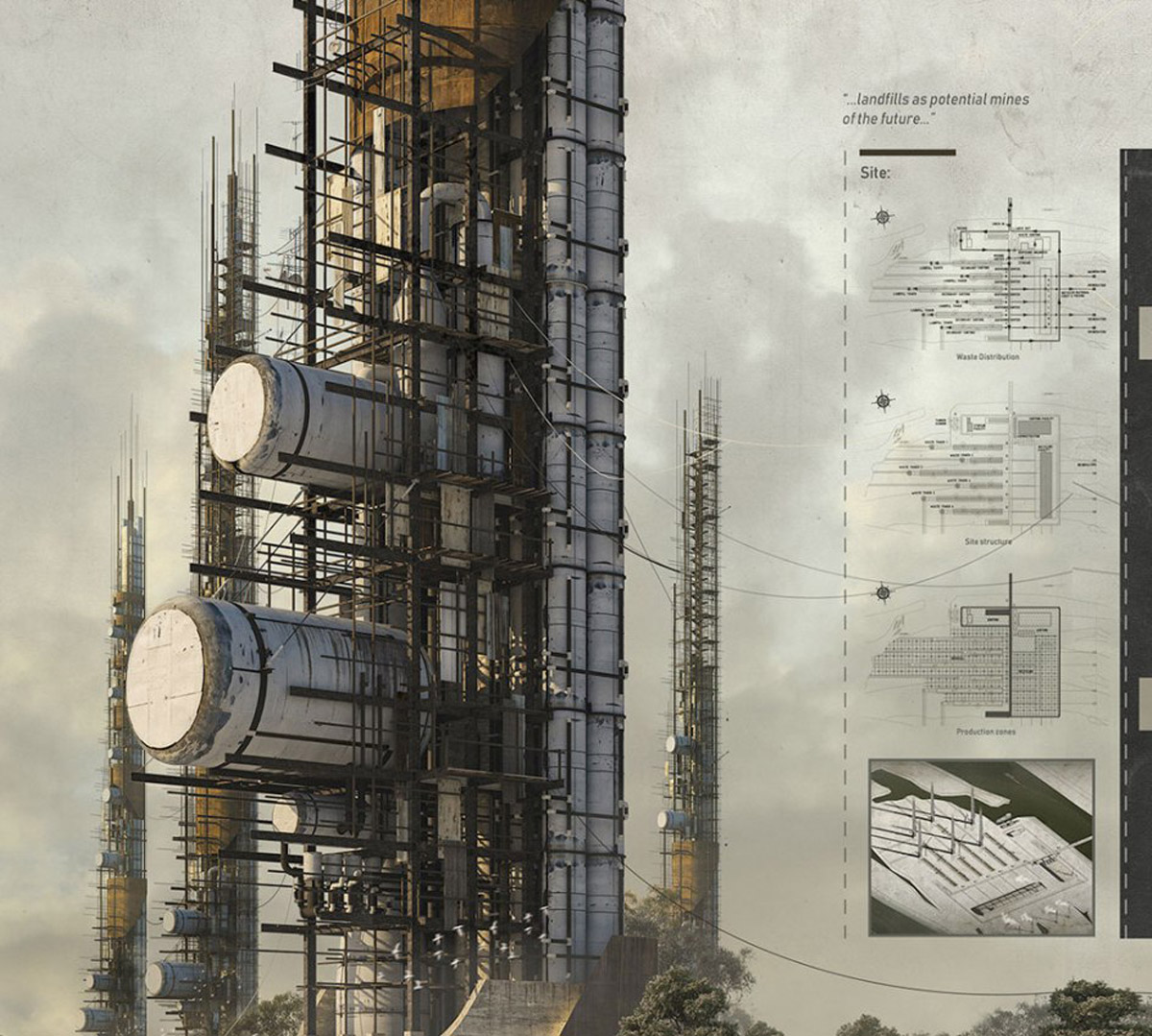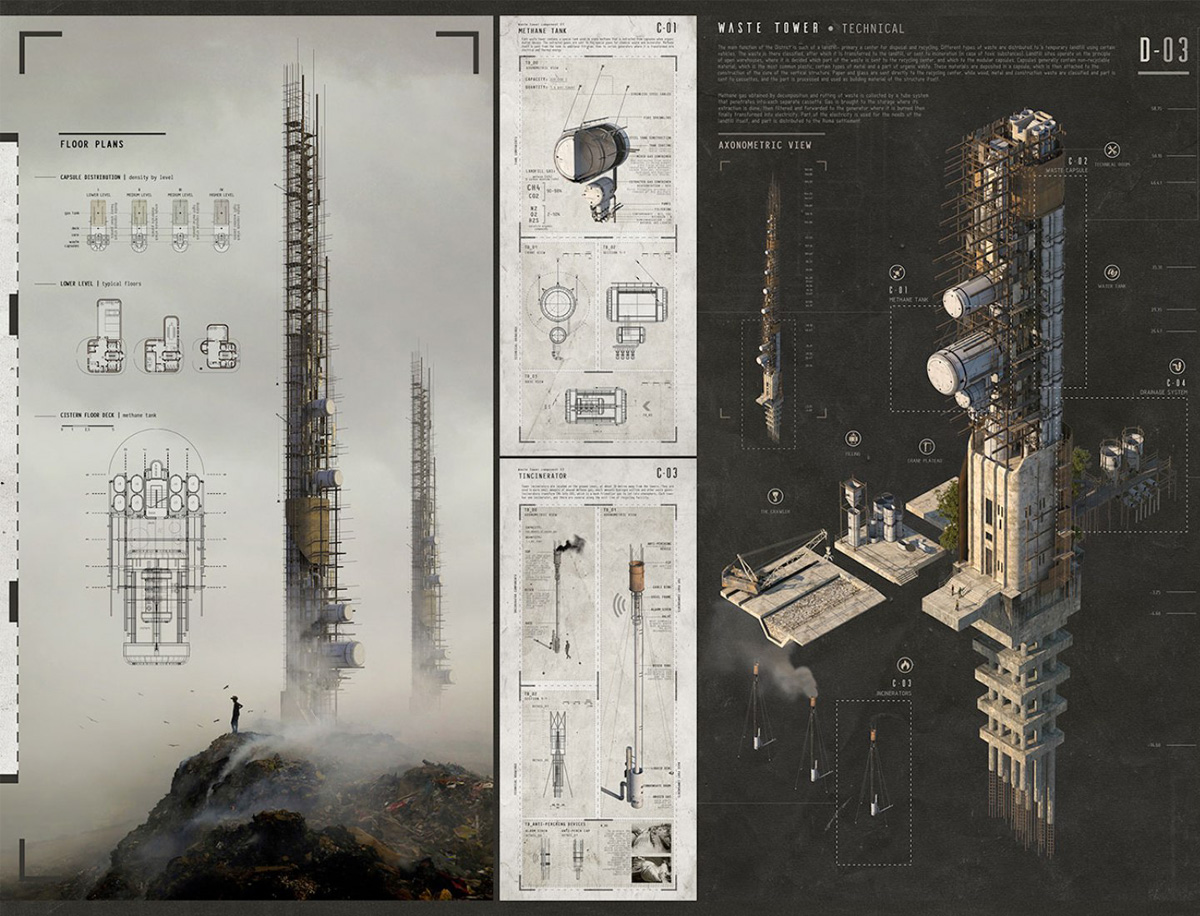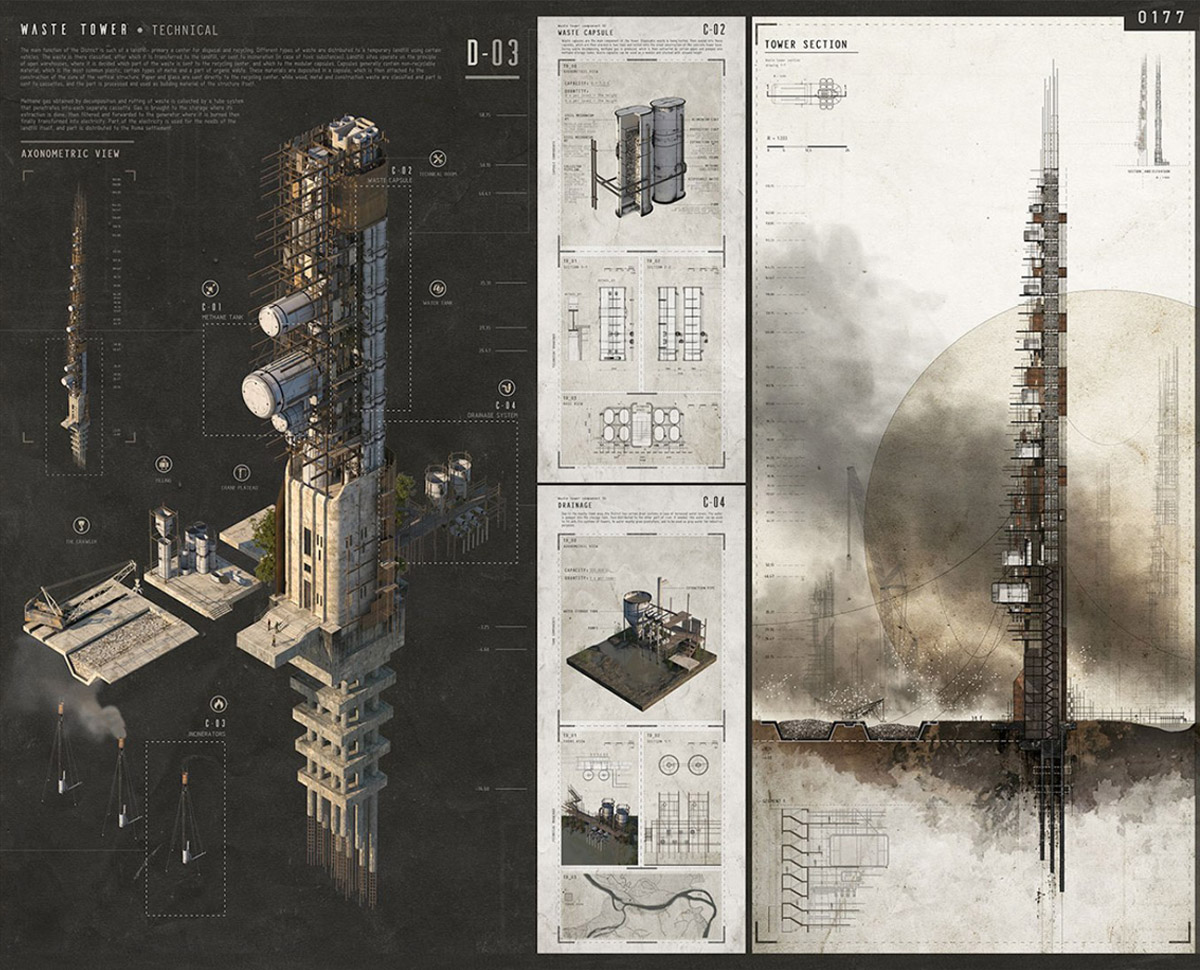 2nd Place.
Airscraper by Klaudia Gołaszewska, Marek Grodzicki.
Poland
The task of adapting cities to the impacts of air pollution is of great importance – megacities with their dense population, high traffic congestion and increasing CO2 emissions face major air pollution problems. Beijing is an alarming example of this problem. On certain days the city becomes nearly 'uninhabitable' due to dangerous levels of pollution. Around 1 million premature deaths per year, is a clear manifestation of this. Can architecture solve or help to alleviate the problem? Can we take one step further from Le Corbusier's house as a machine for living, towards the skyscrapers as a machine for survival?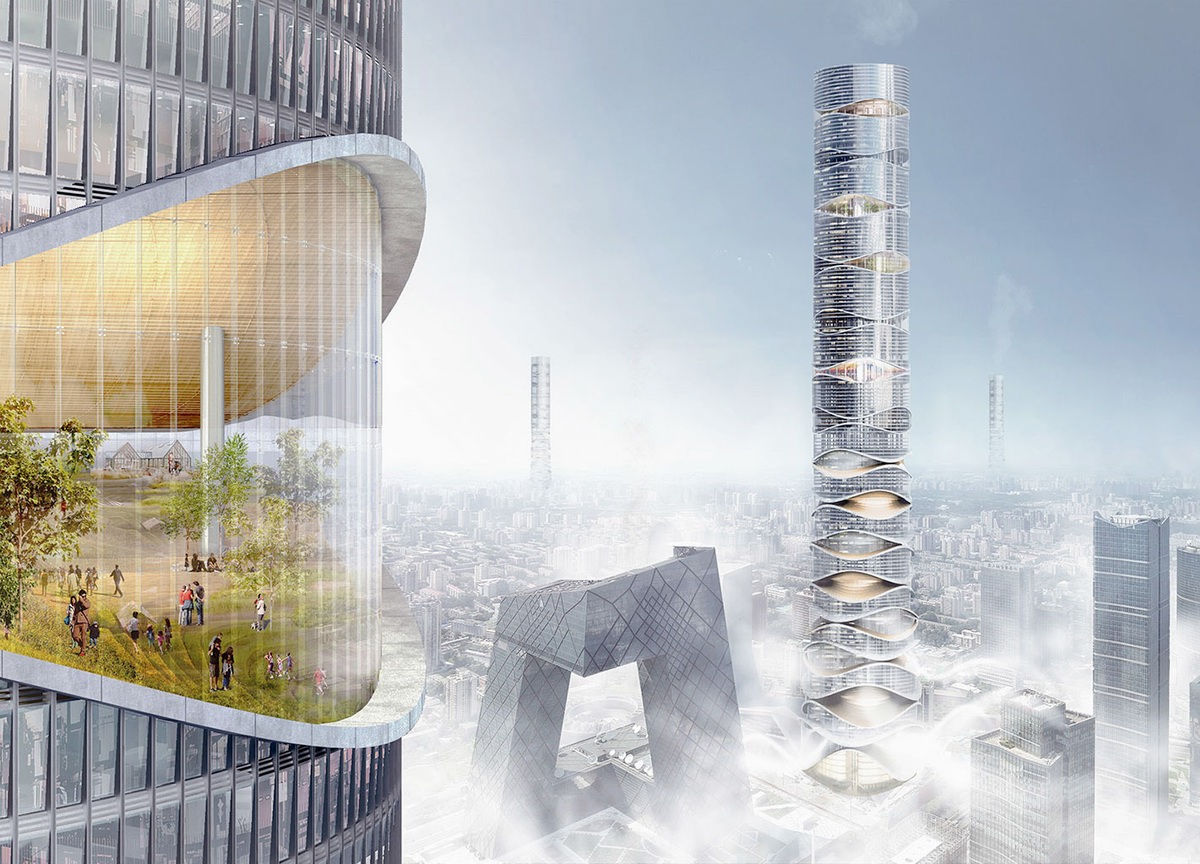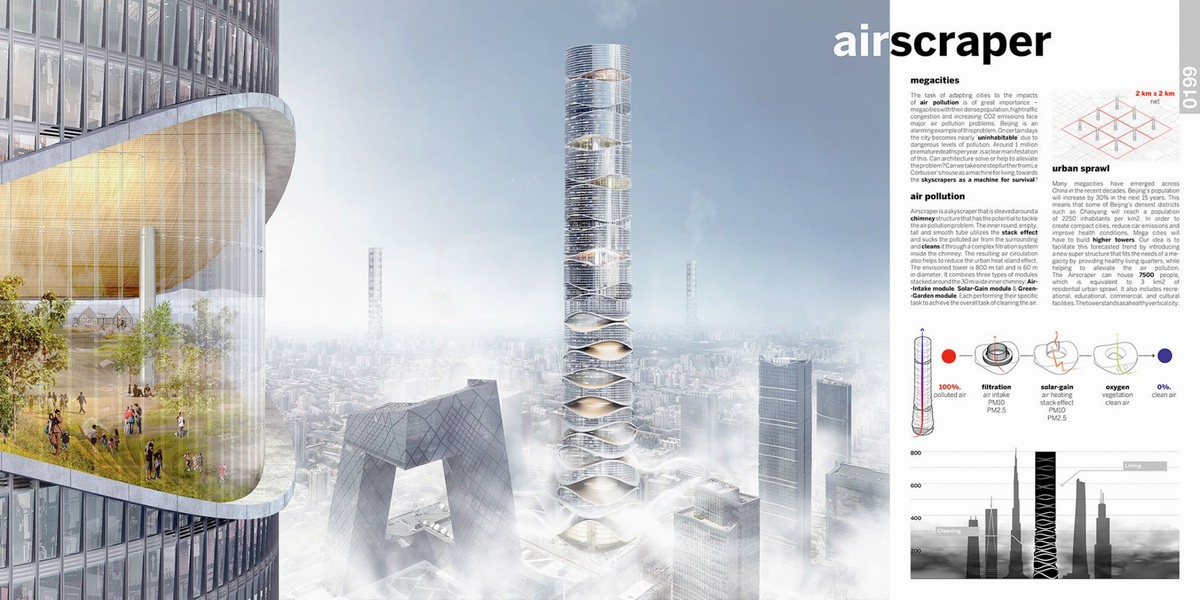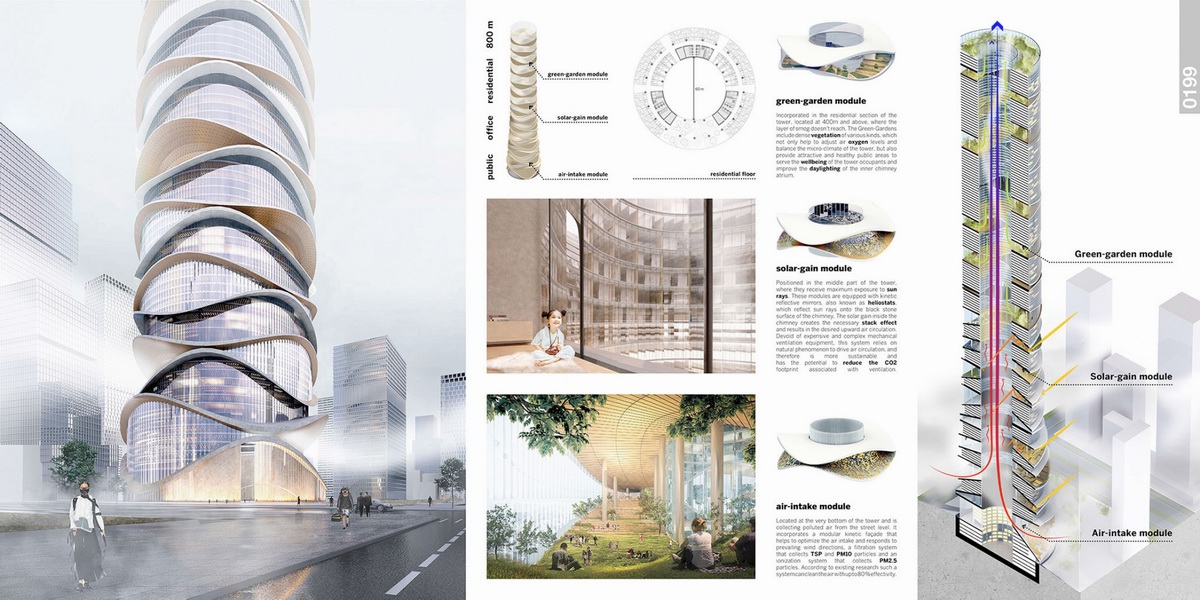 3rd Place.
Creature Ark: Biosphere Skyscraper by Zijian Wan, Xiaozhi Qi, Yueya Liu.
United Kingdom.
At multiple times in history and over different periods, the blue planet successfully breeds diversity of species at every inch on land and has experienced a level of natural climate change variability. The complex components of the ecosystem are undergoing constant changes, while a dynamic balance is getting harder to maintain. Seeing the latest period of rising global surface temperatures is without precedent indecent years, as well as the conflictive relationship between human activity and habitat degradation, the conservation of wildlife should not be ignored. In general, the entire ecosystem on earth is experiencing a hard time. If society continues the current trend of apathy, we are doomed towards a very bleak future.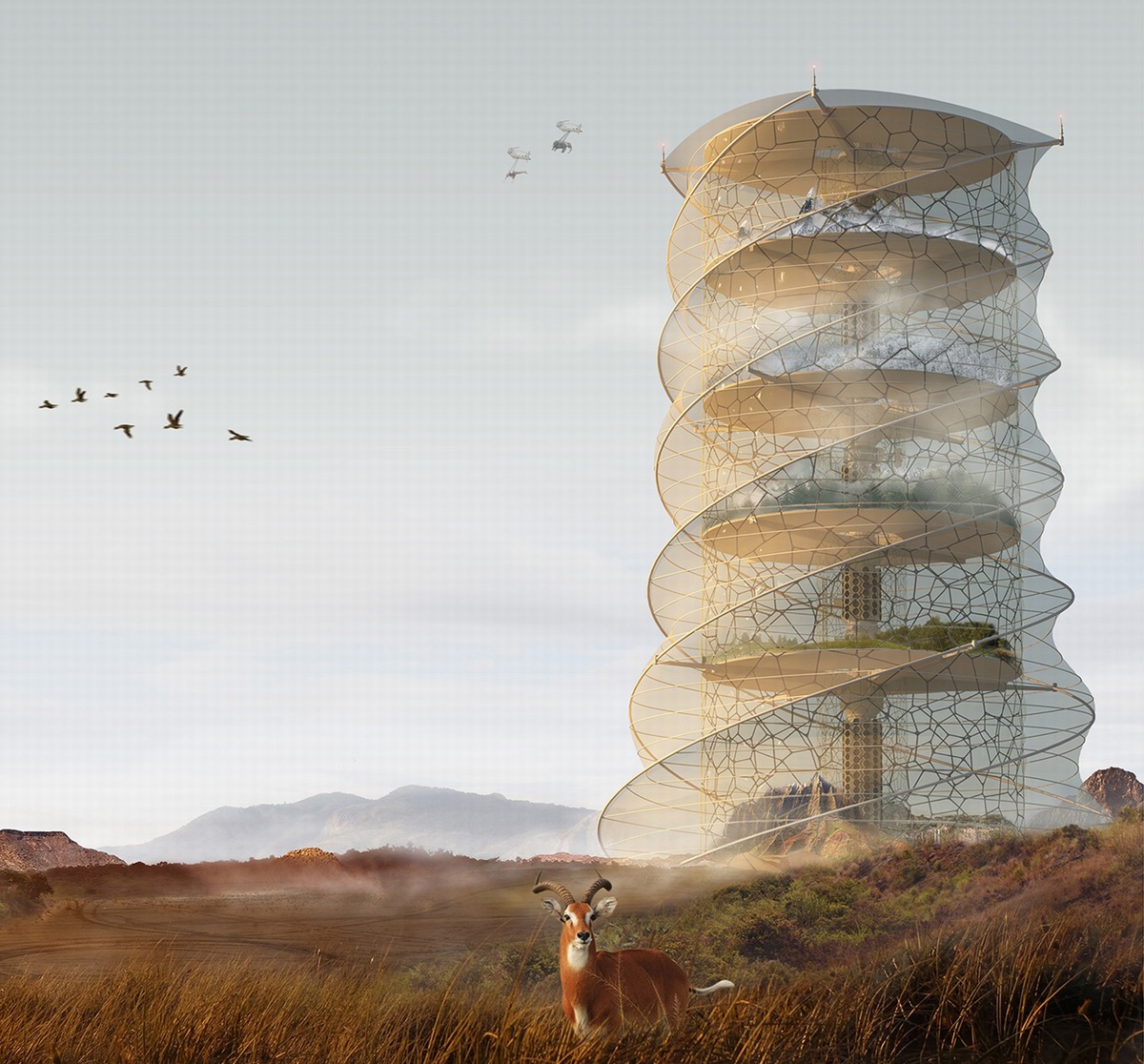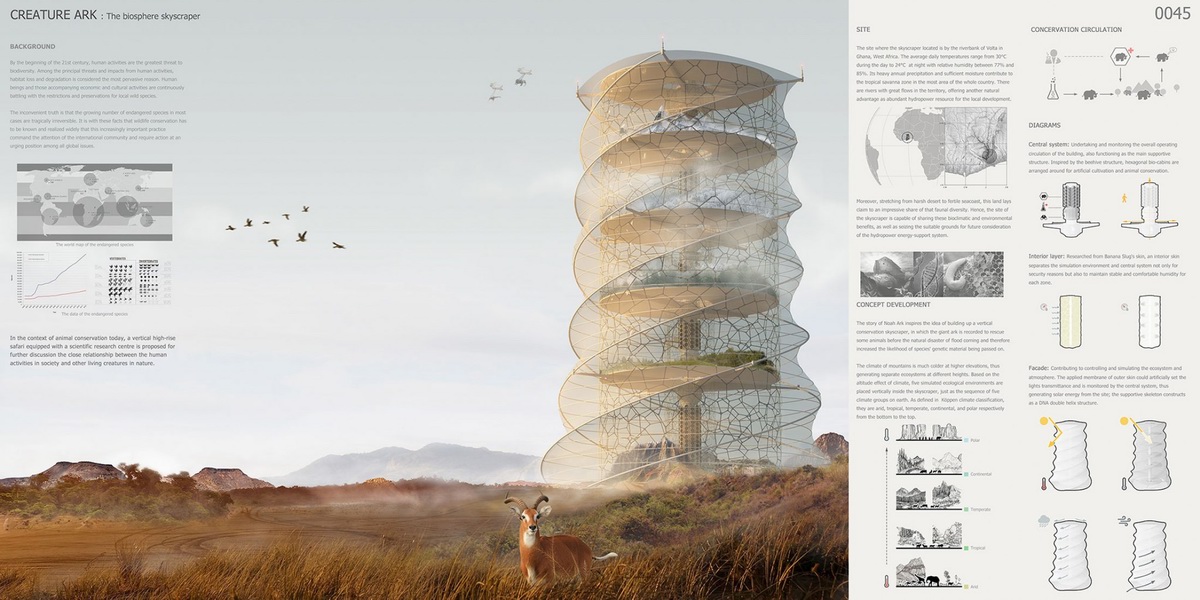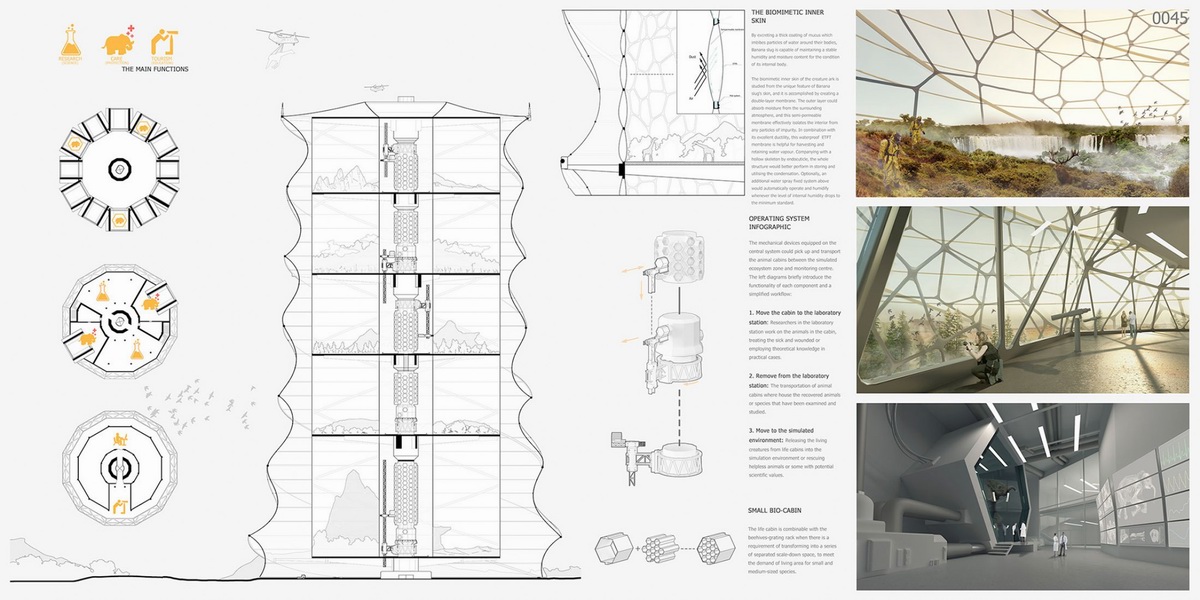 OTHERS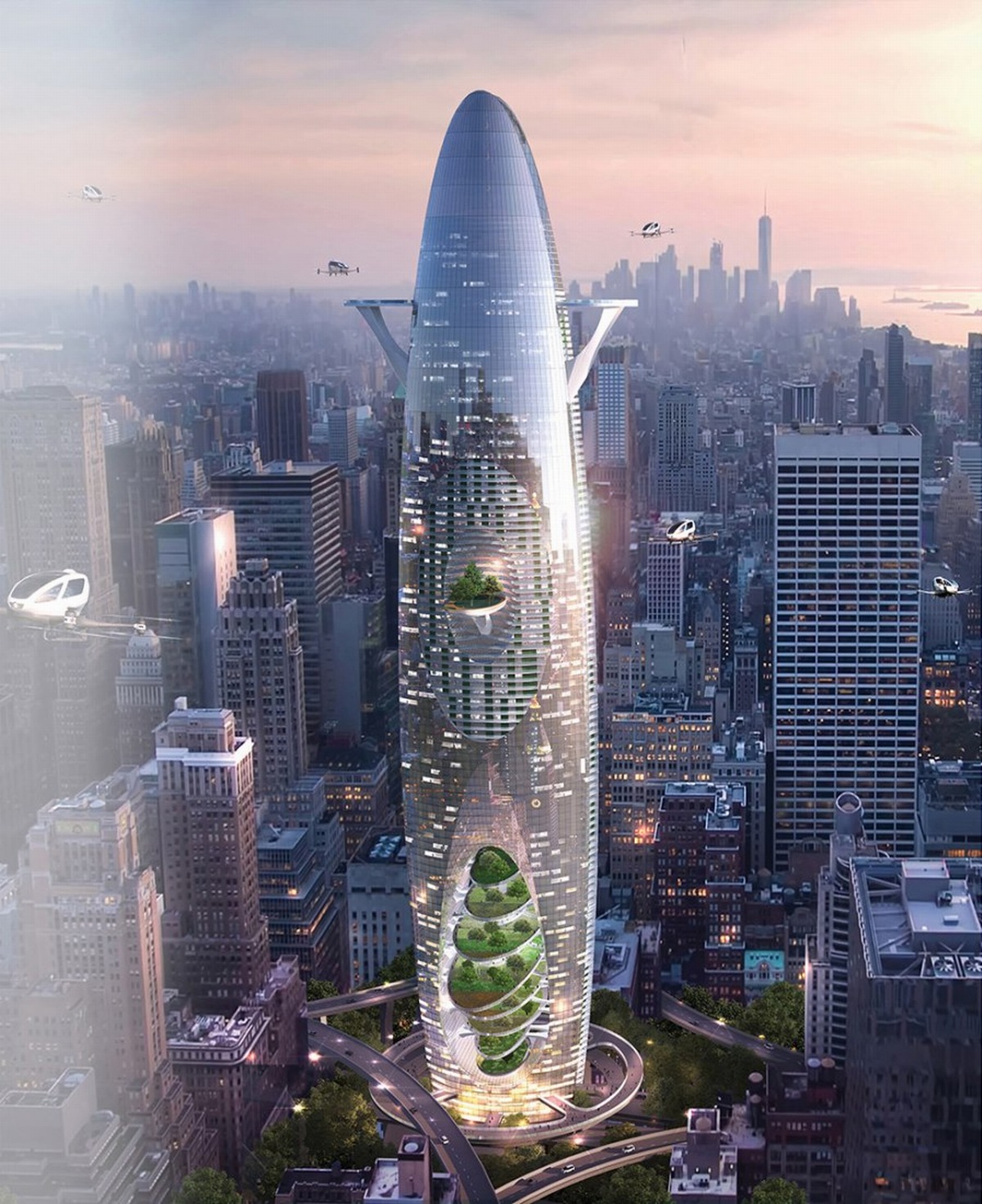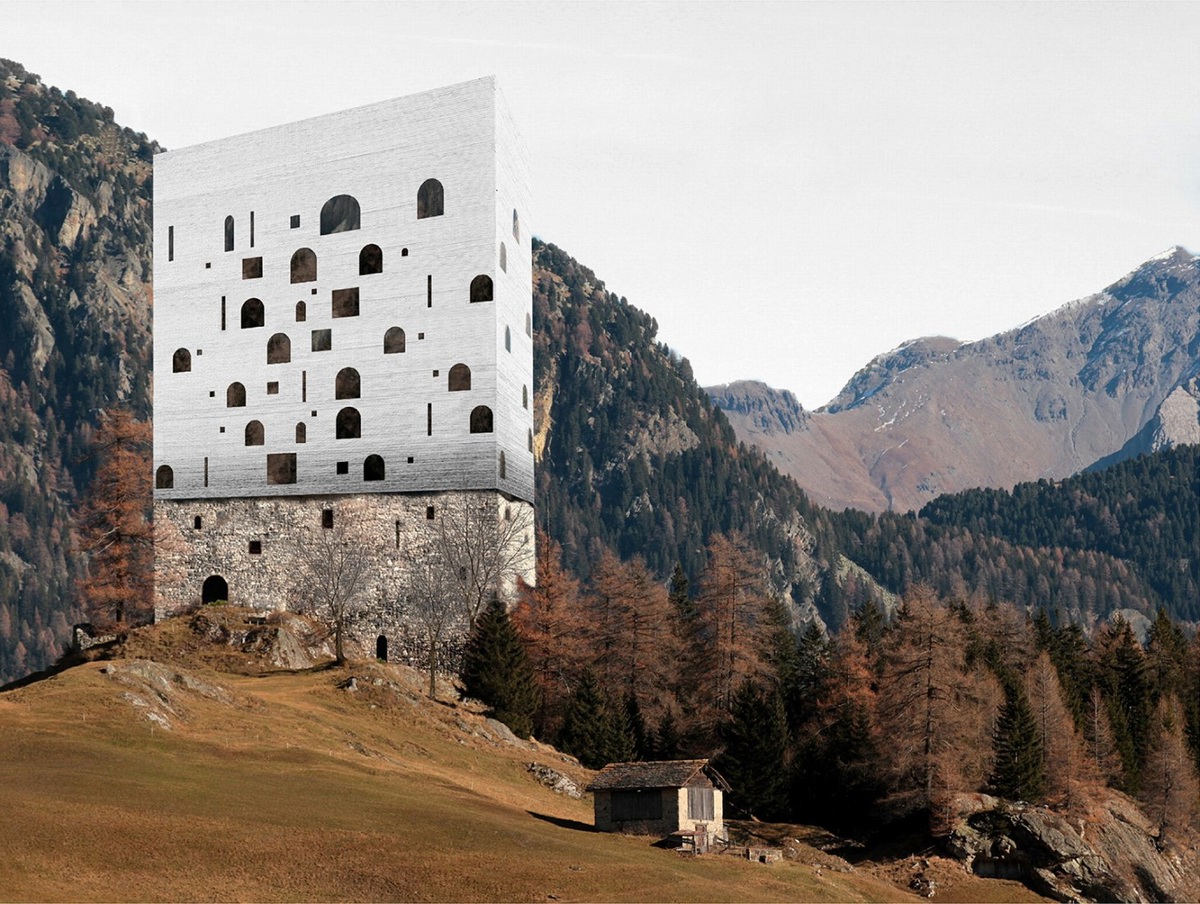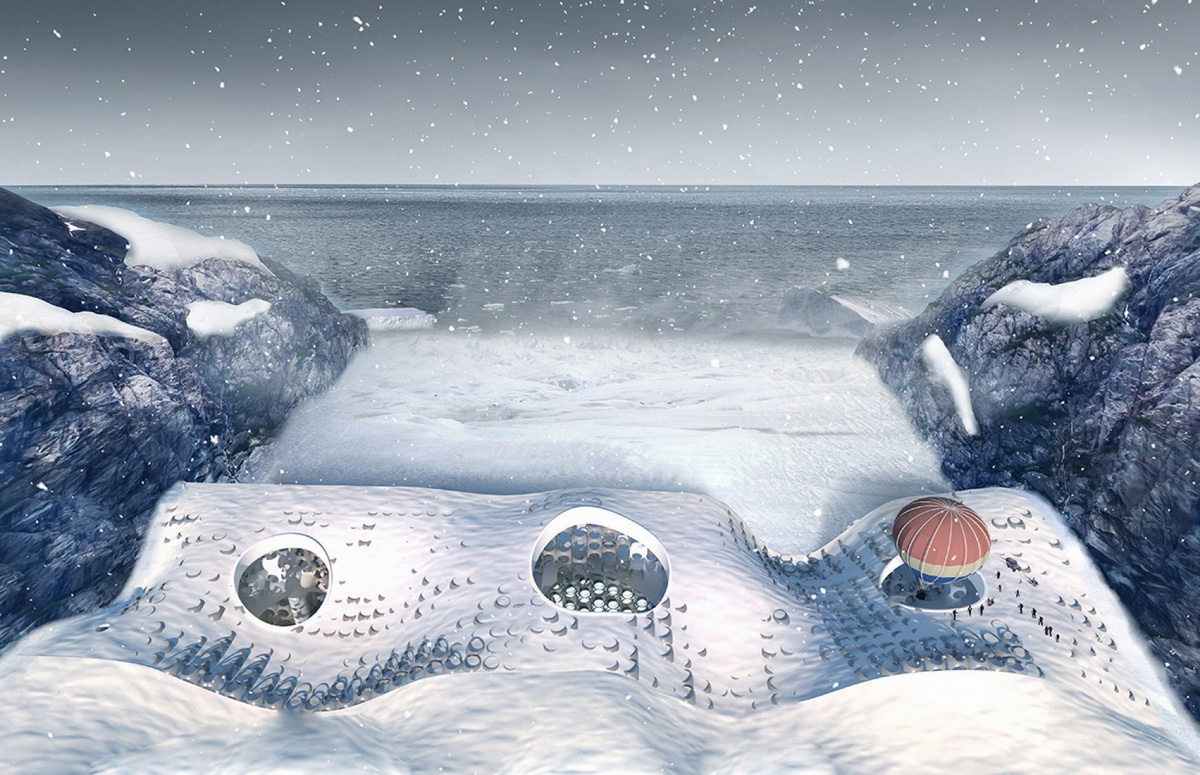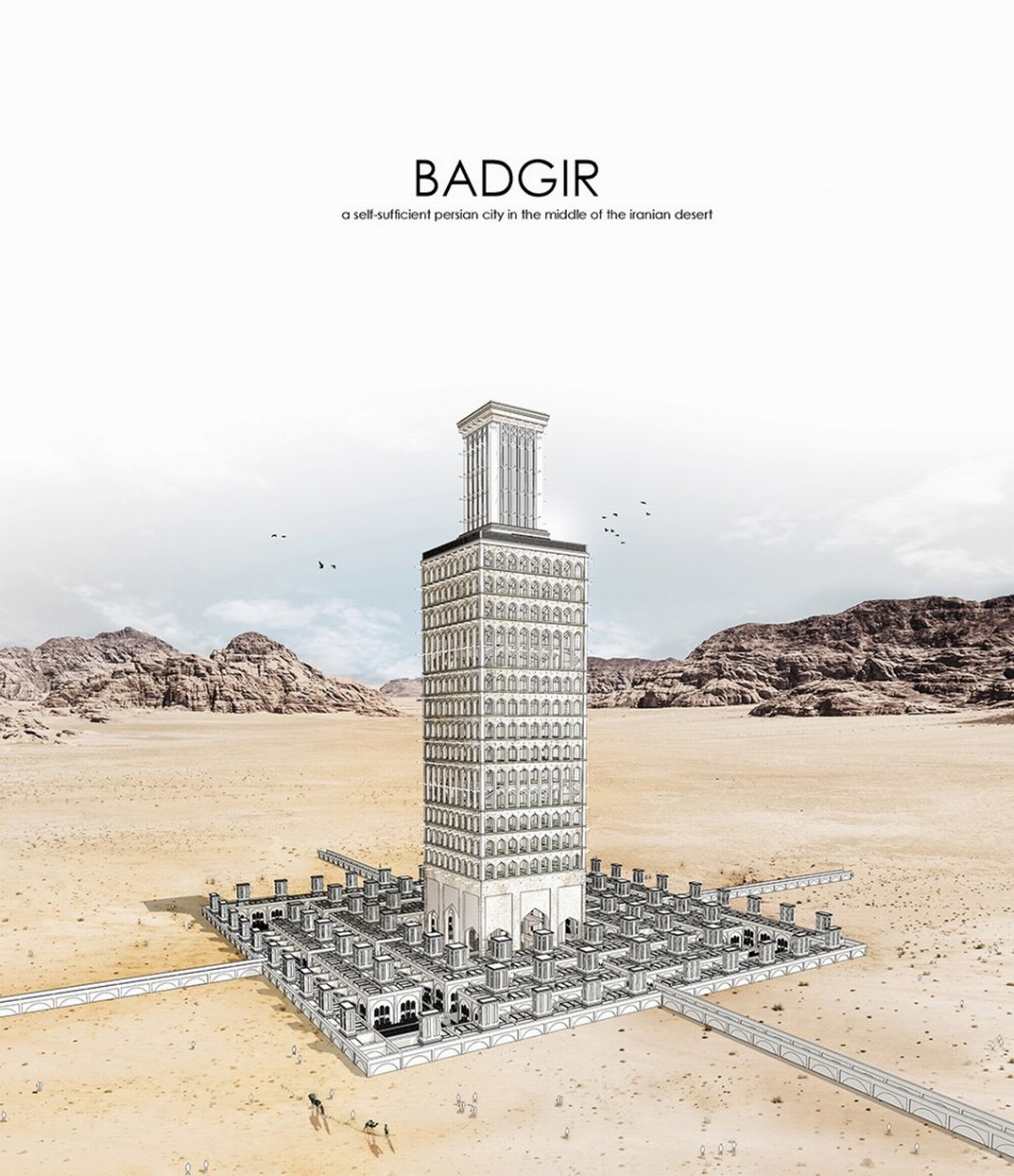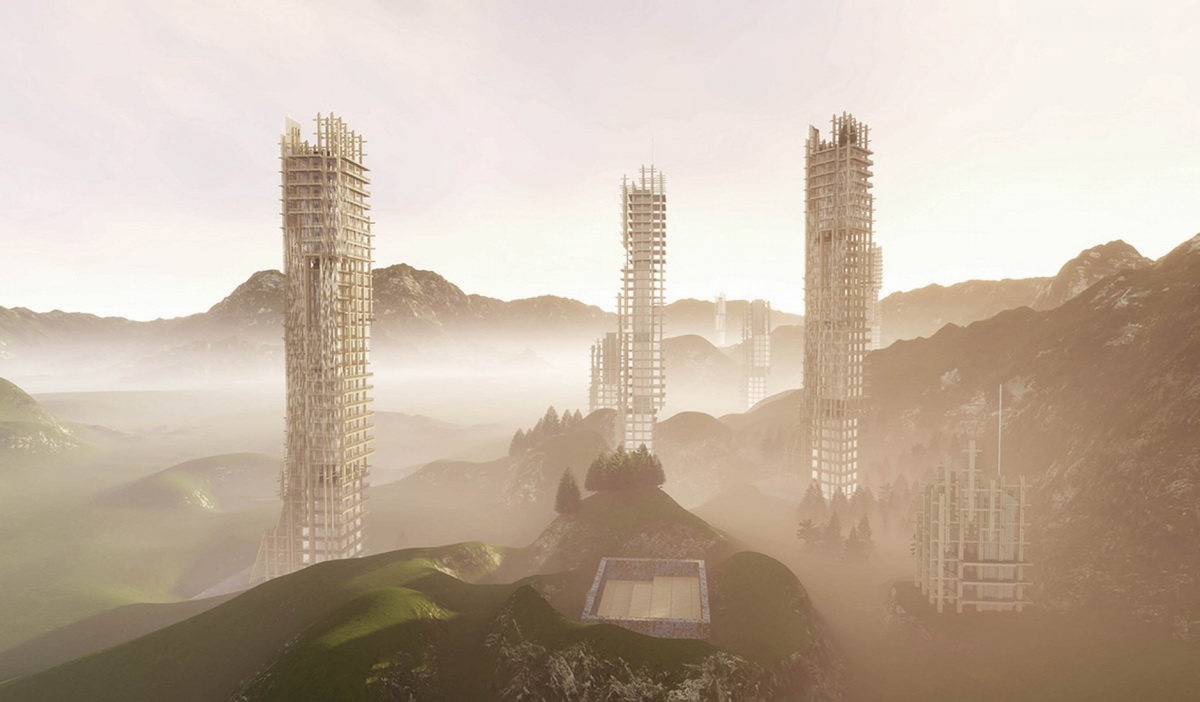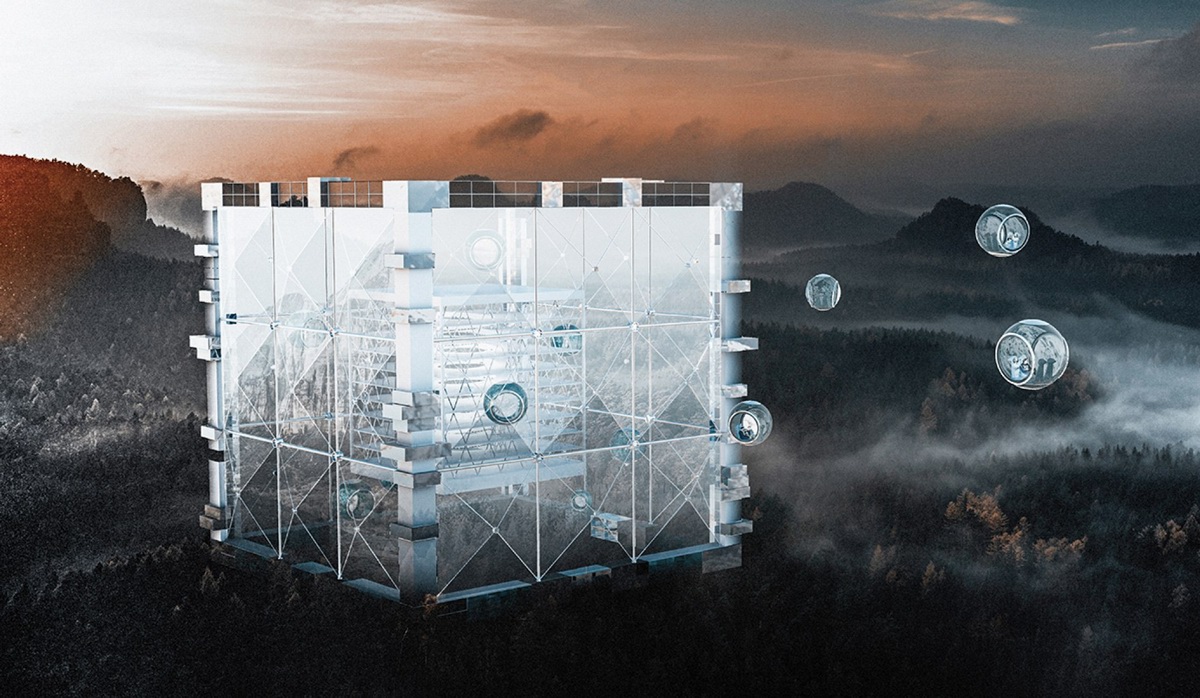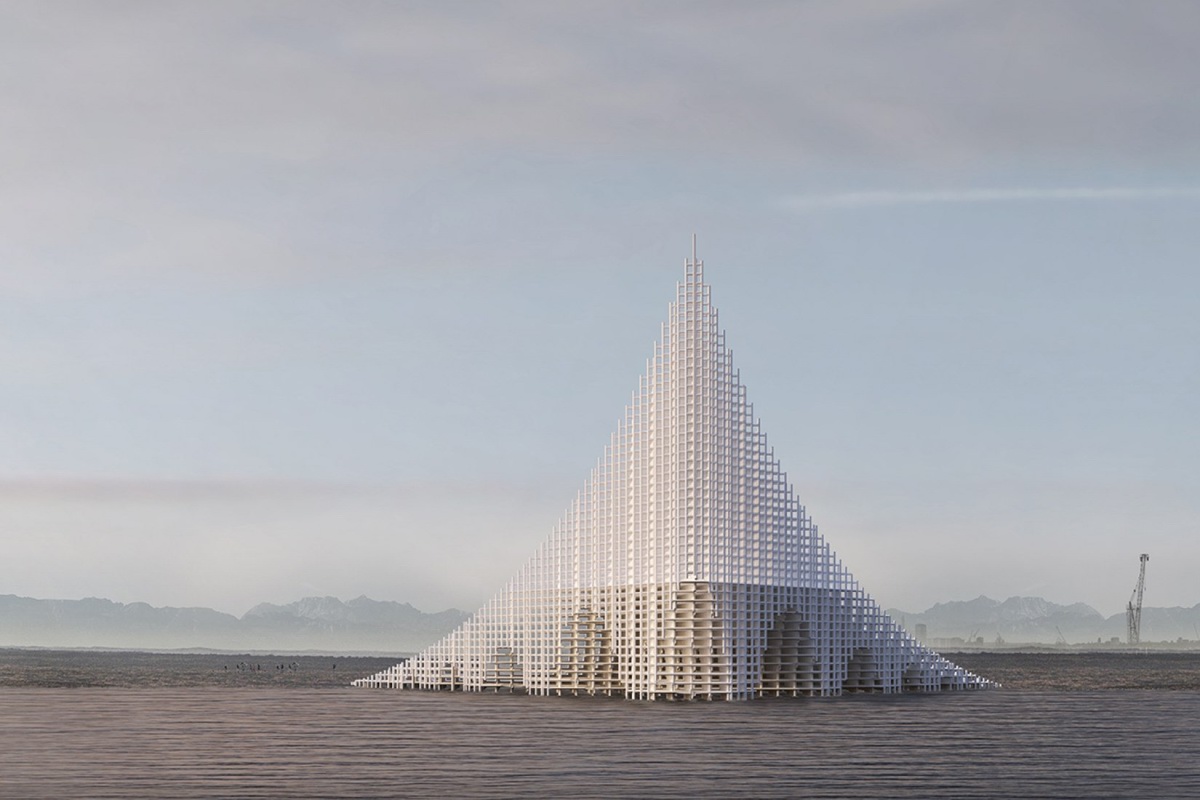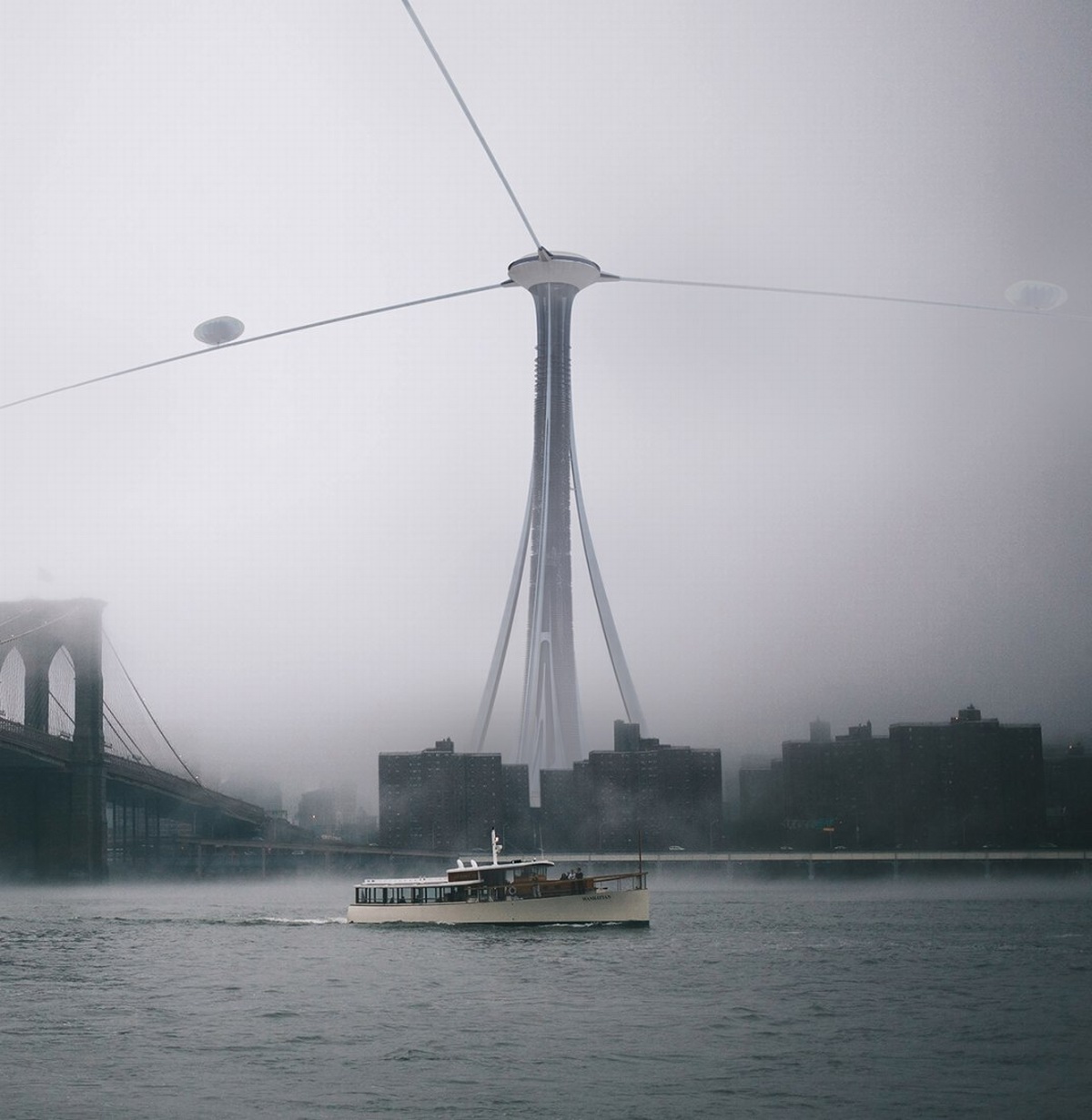 SEE MORE evolo