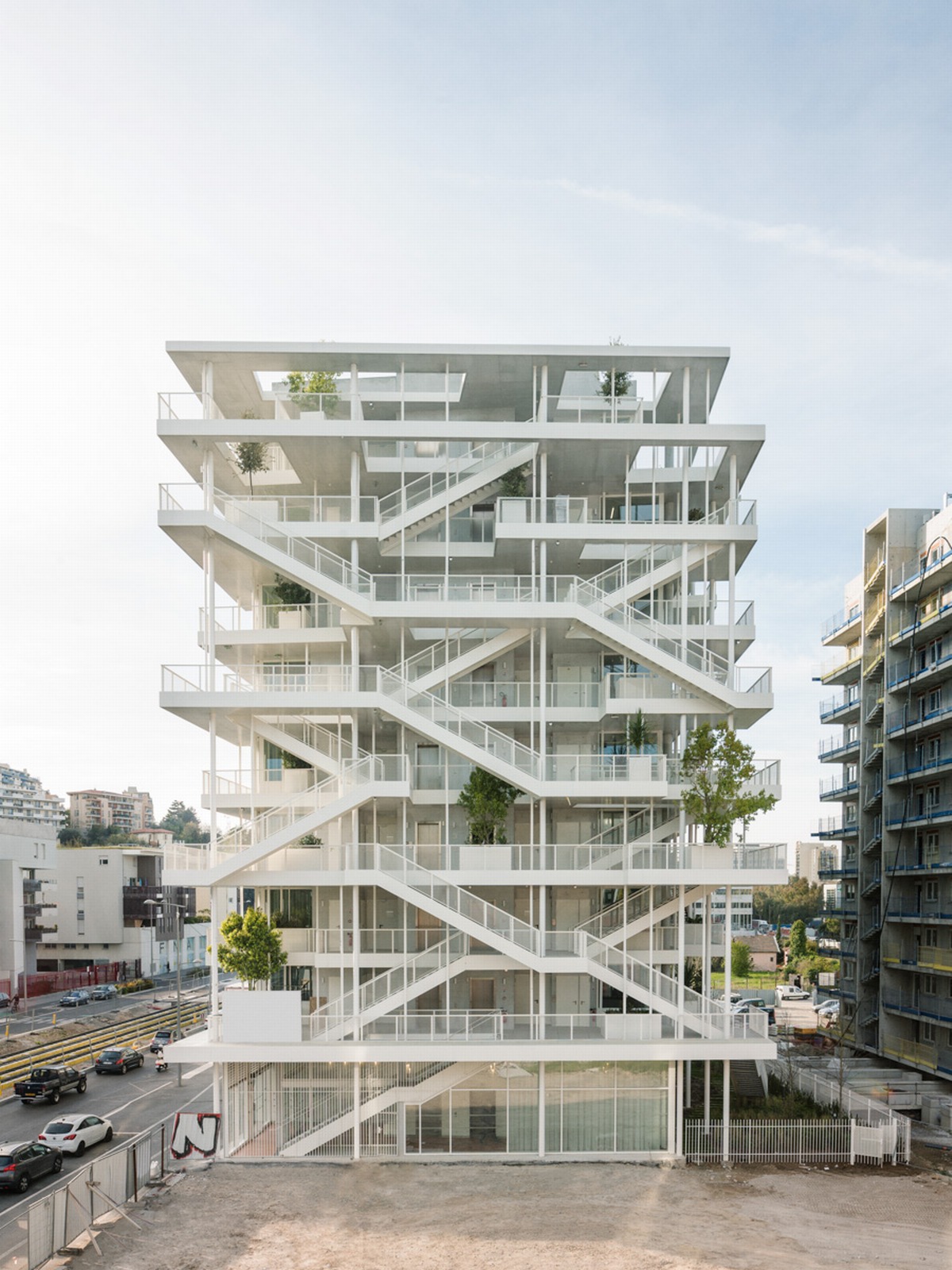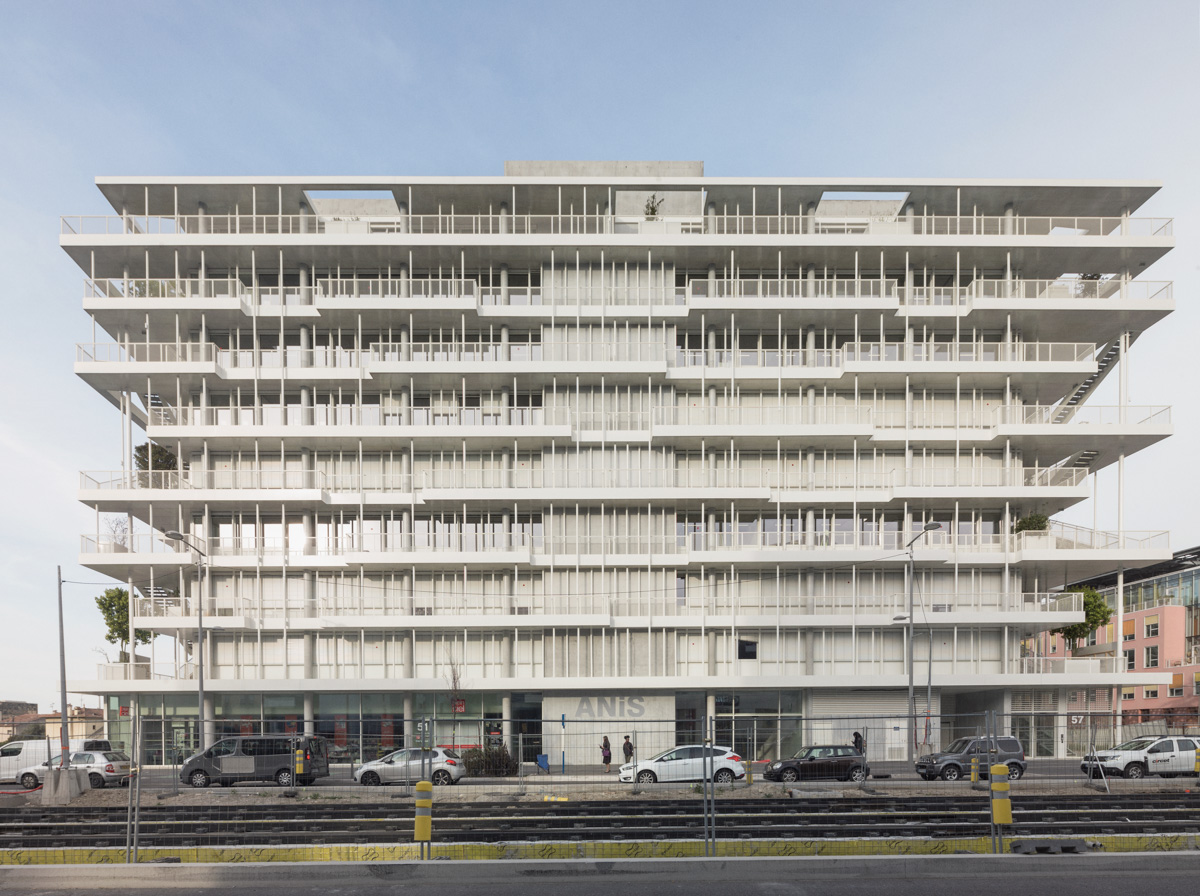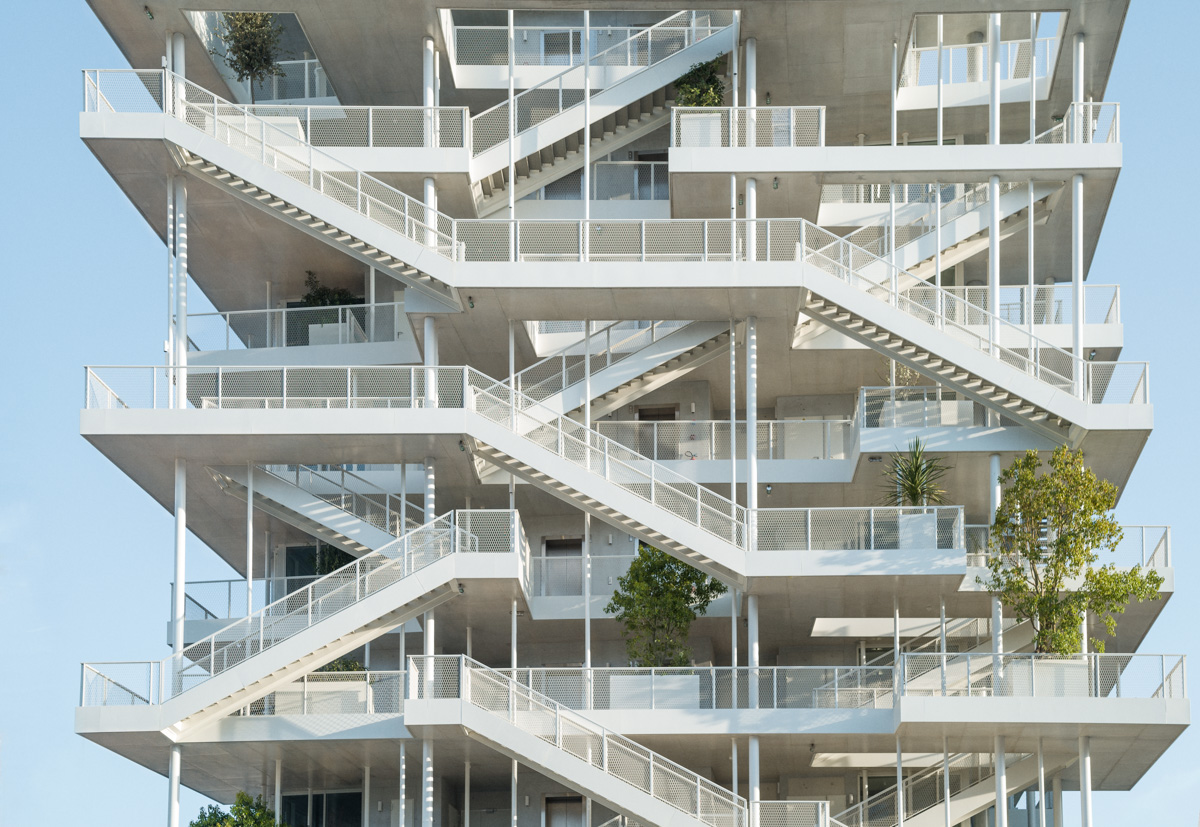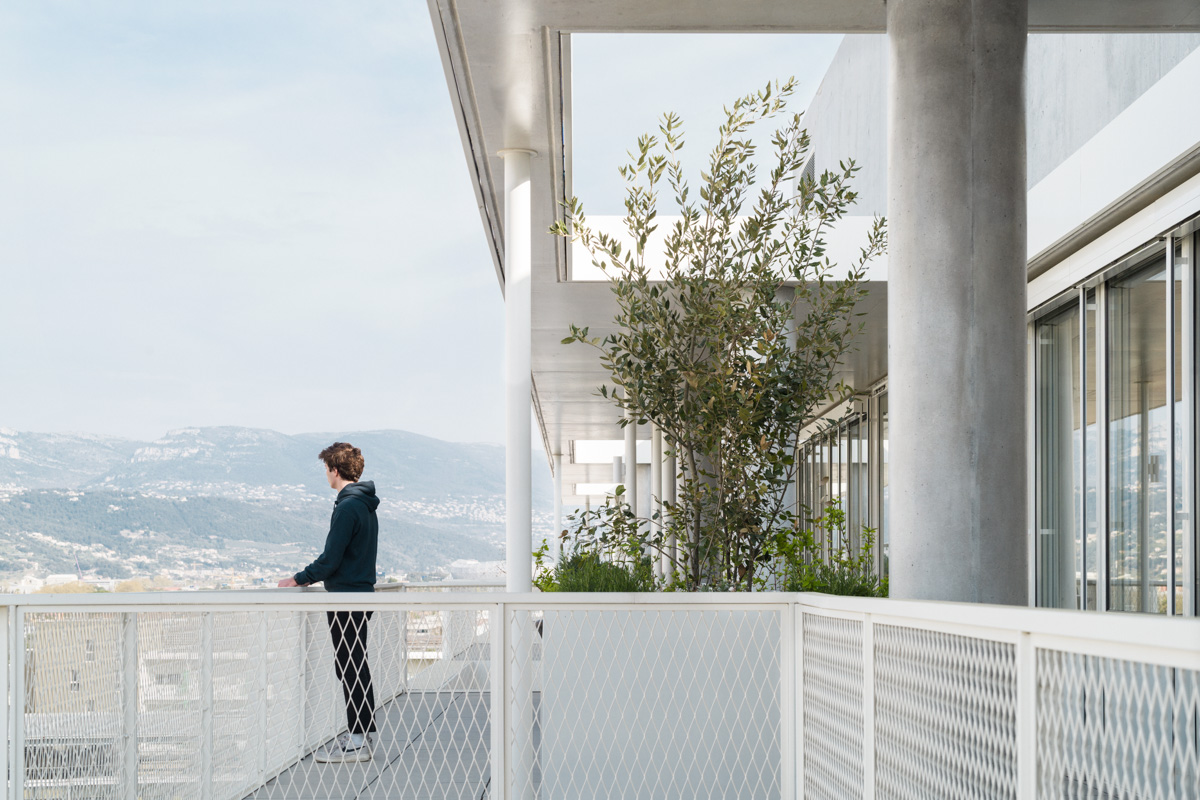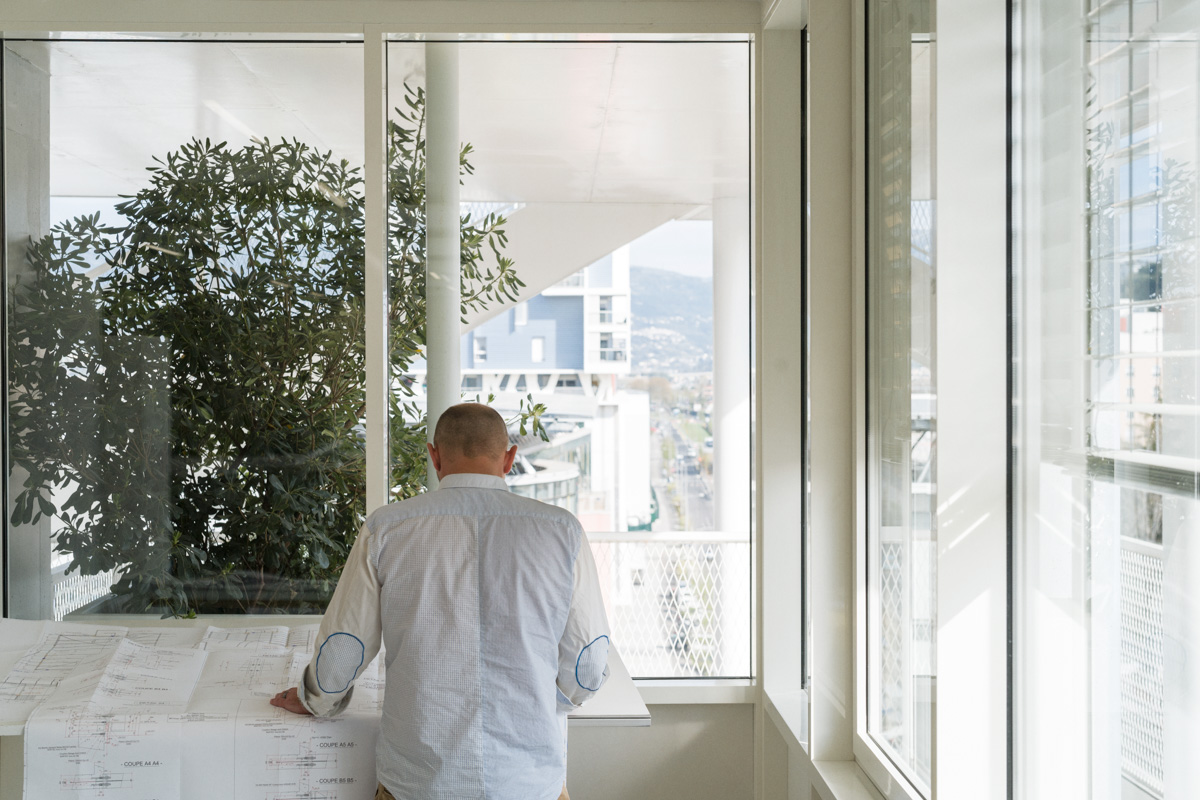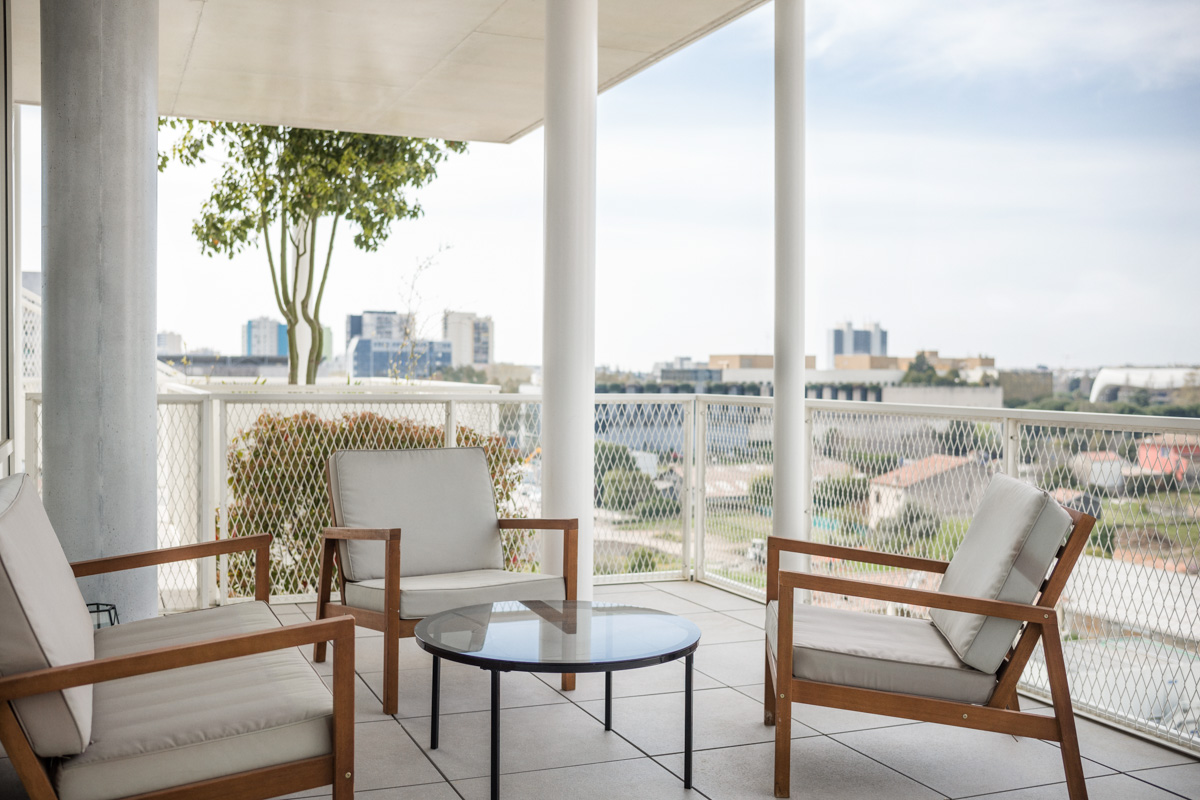 Offices with terraces & activities
This office building with terraces sets a new standard for bio-climatic offices. The project is rooted in the idea of the flexibility of working areas, and it is part of a strongly eco-conscious approach.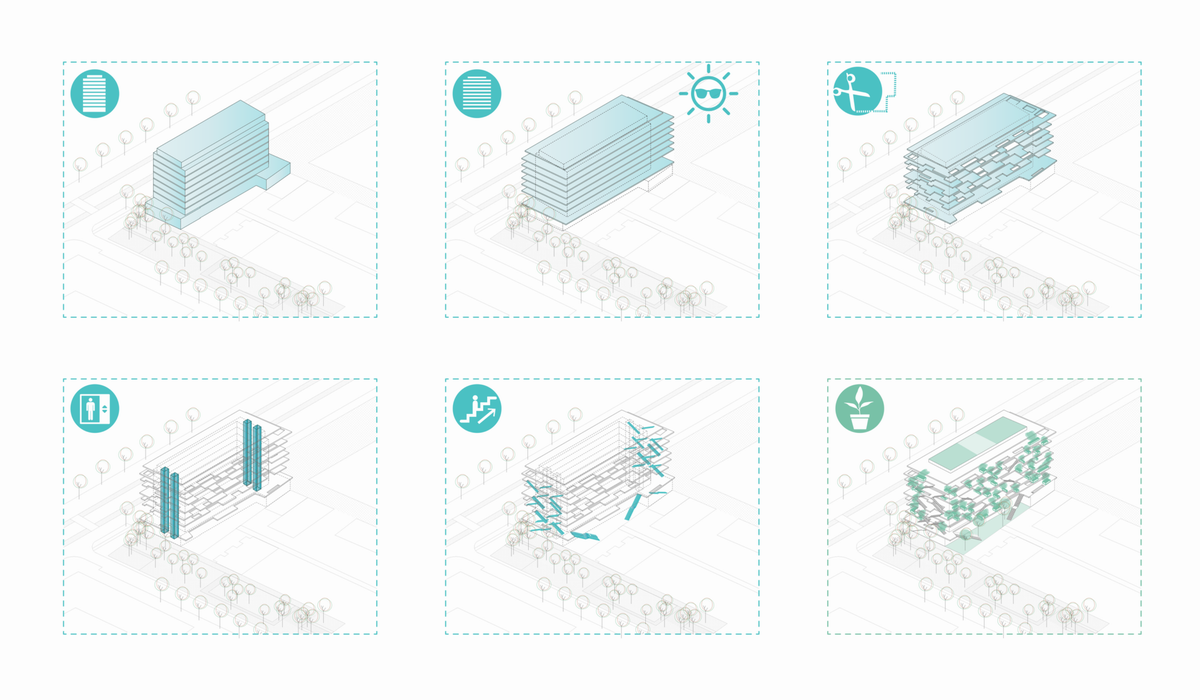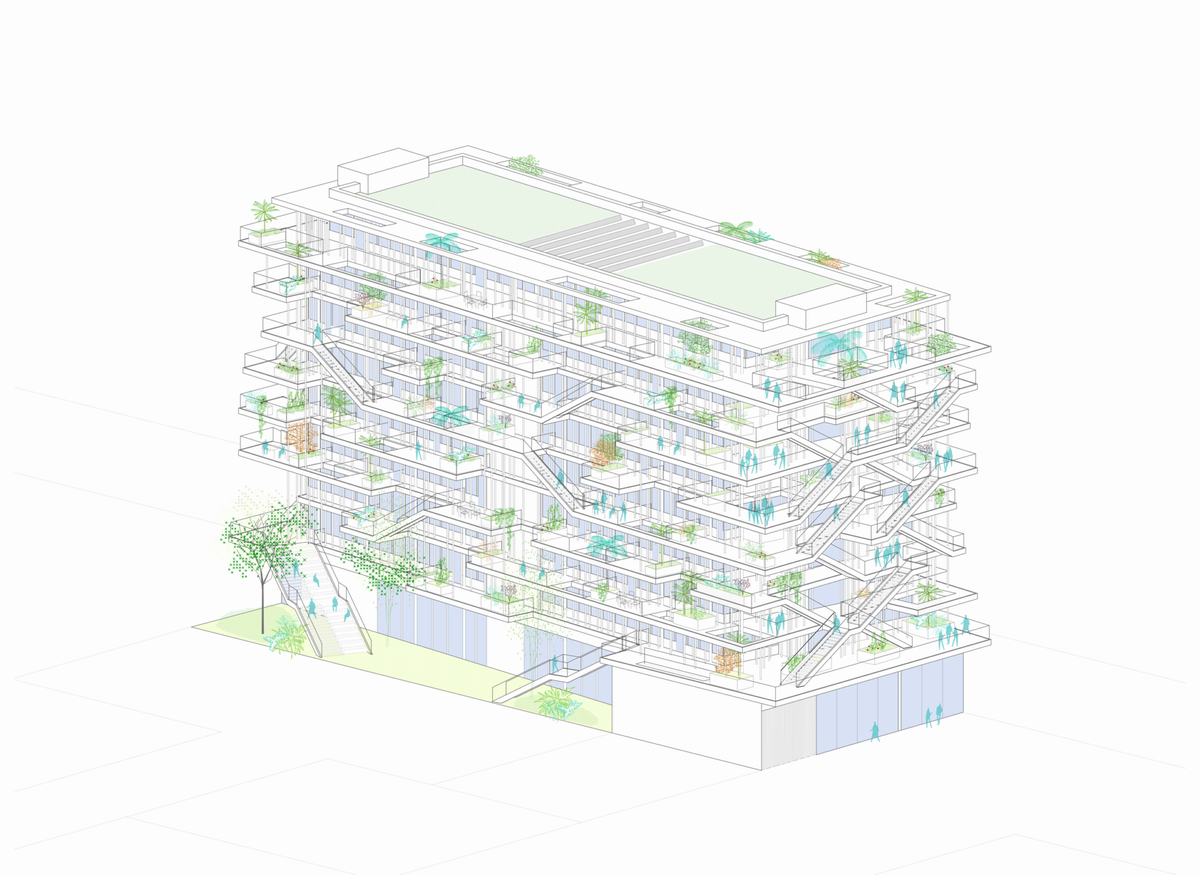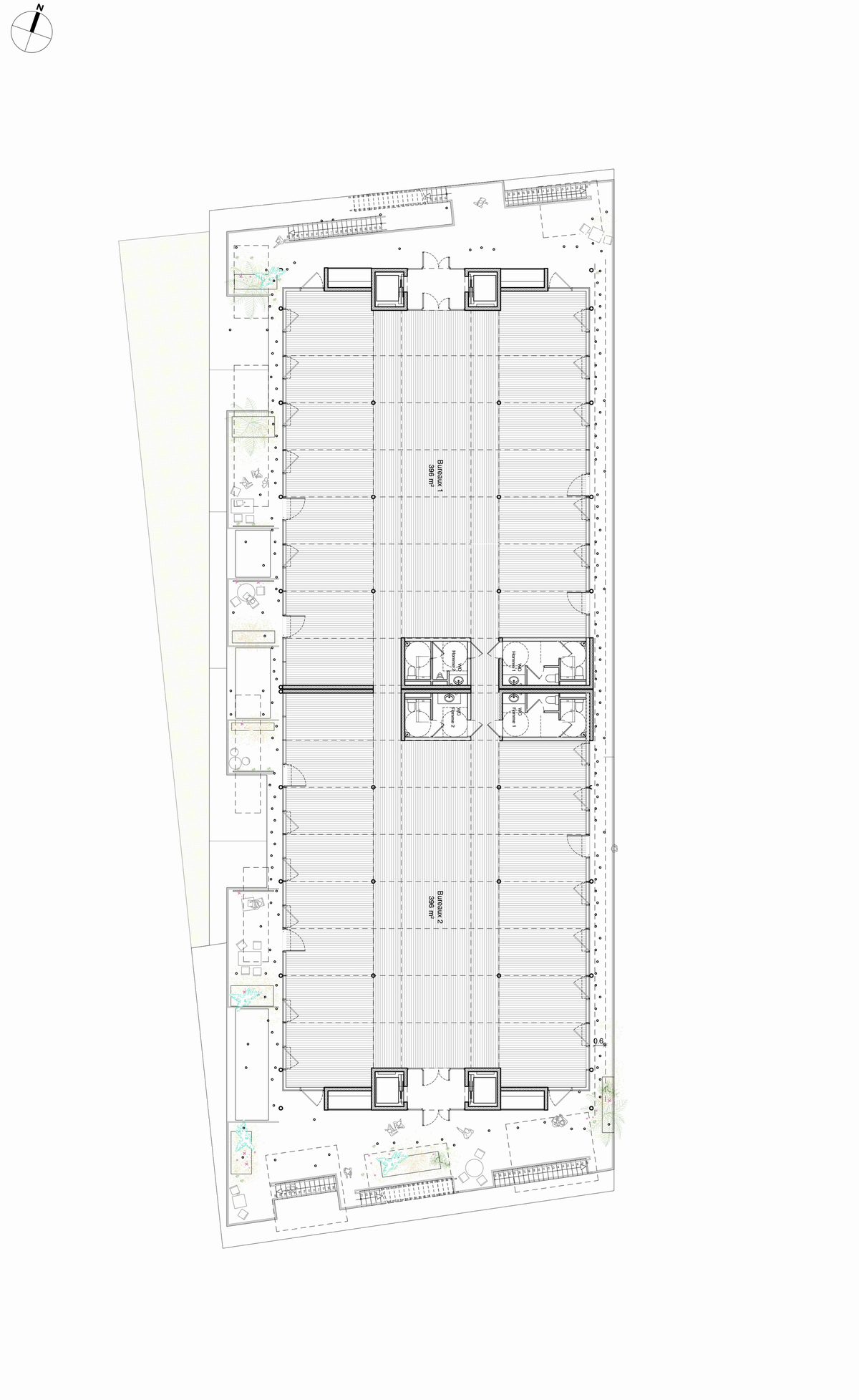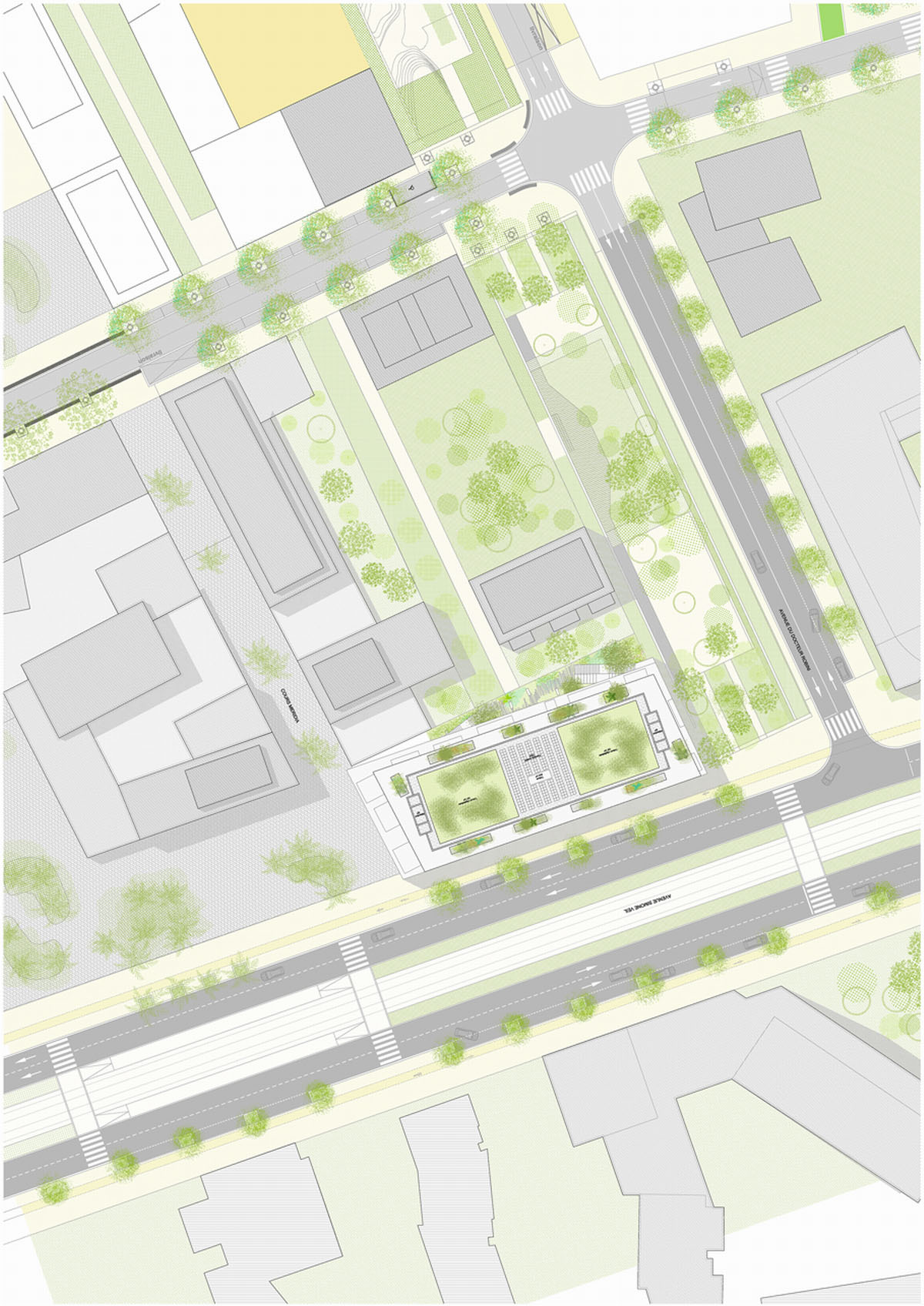 The traditional organisation of a building has been reversed. The circulation passages, usually placed at the heart of the building, have been moved to the facades, and are completely open to the public space. The building is thus completely open to its environment.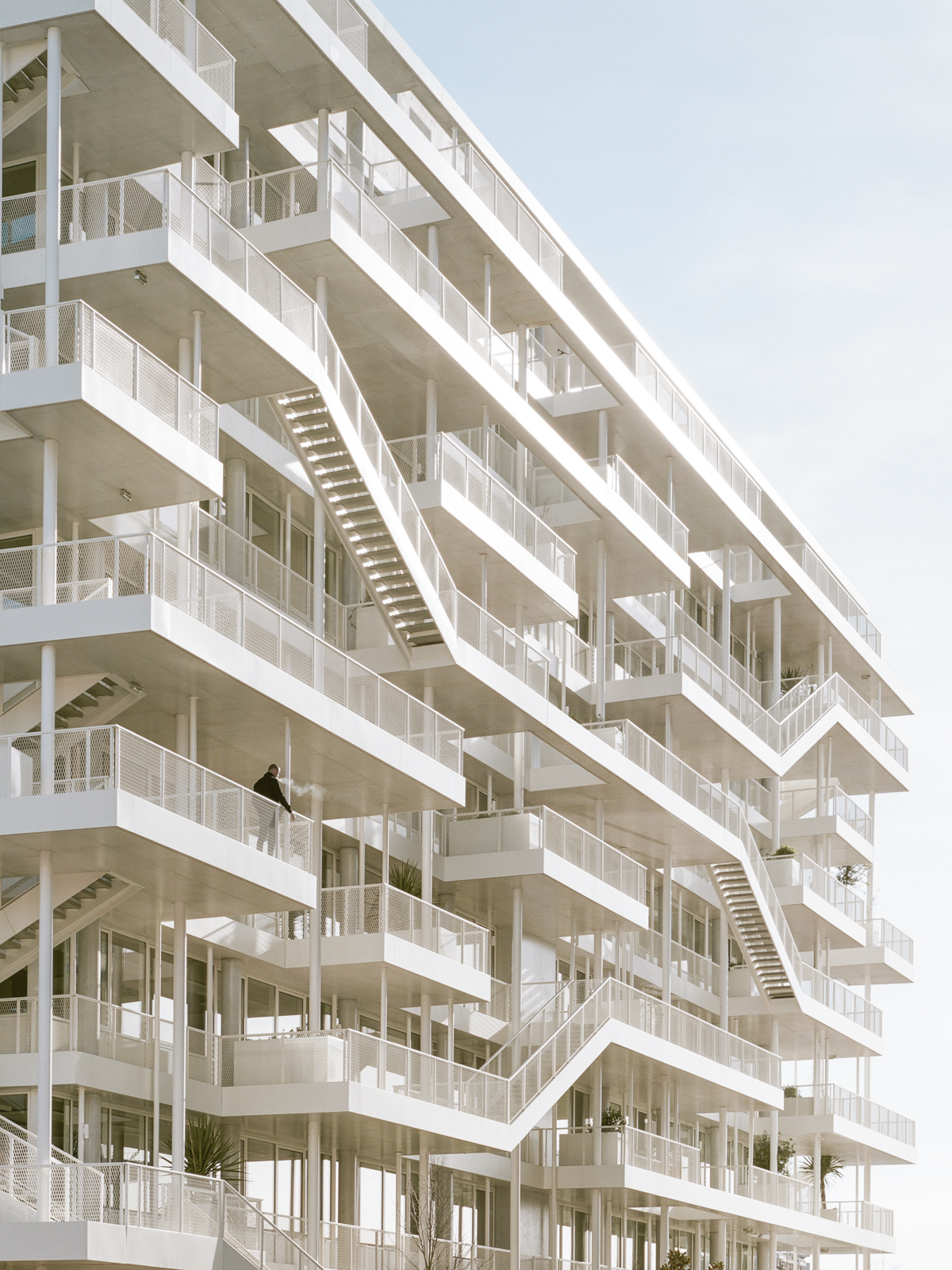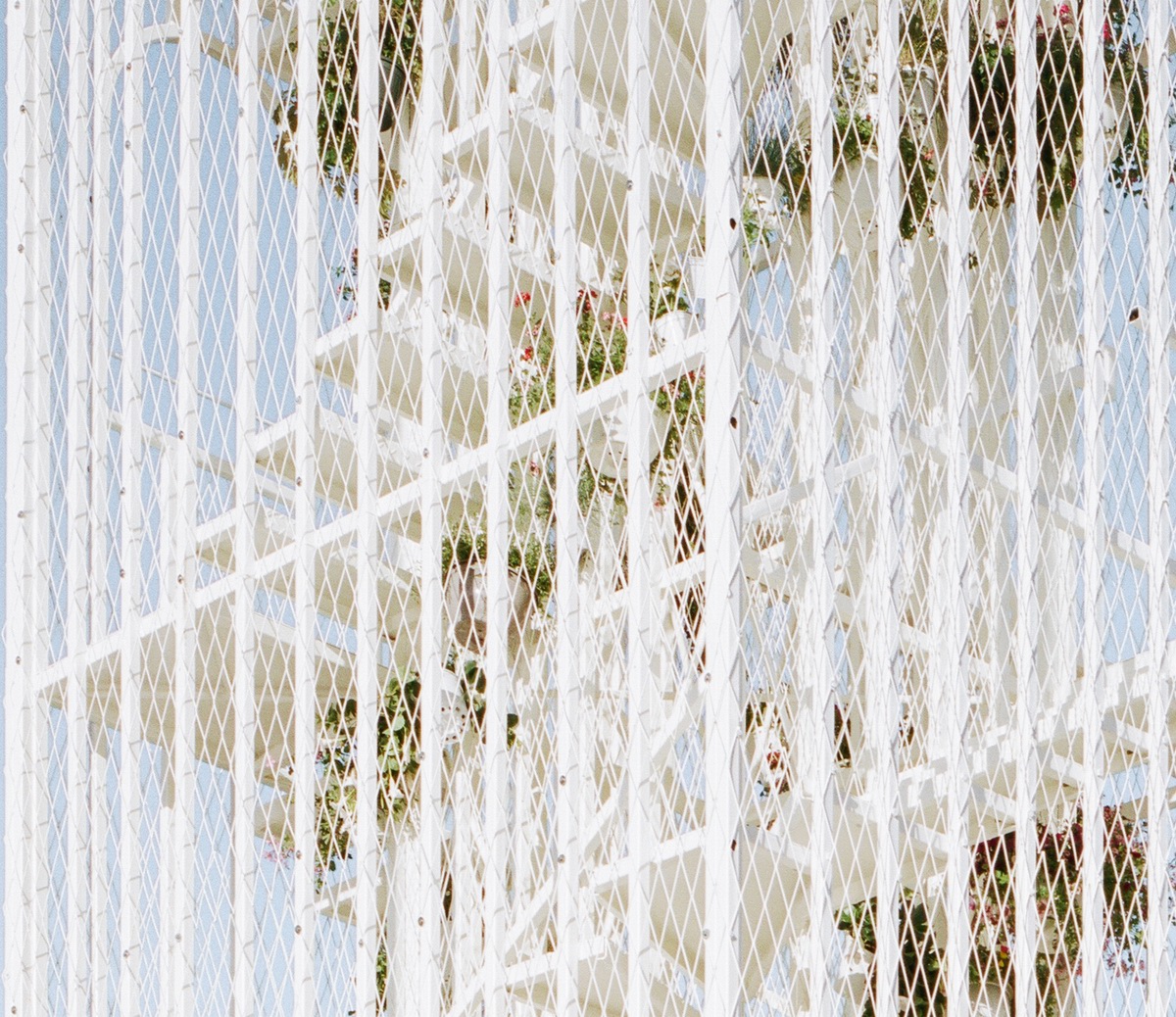 Client :Pitch Promotion
Architects: Nicolas Laisné, Dimitri Roussel
Landscape designer :Tangram Paysage
Structure Engineering :Grontmij
Environmental Engineering :Le Sommer Environnement
Photographer :Cyrille Weiner
Surface :6 346 sqm offices and 616 m² sqm commercial facilities

Budget :11 M € Ex-Tax
Environmental approach: BREEAM Very Good, Smart Grid ready and CRQE
Status :Delivered 2019
SEE MORE Nicolas Laisné Architectes