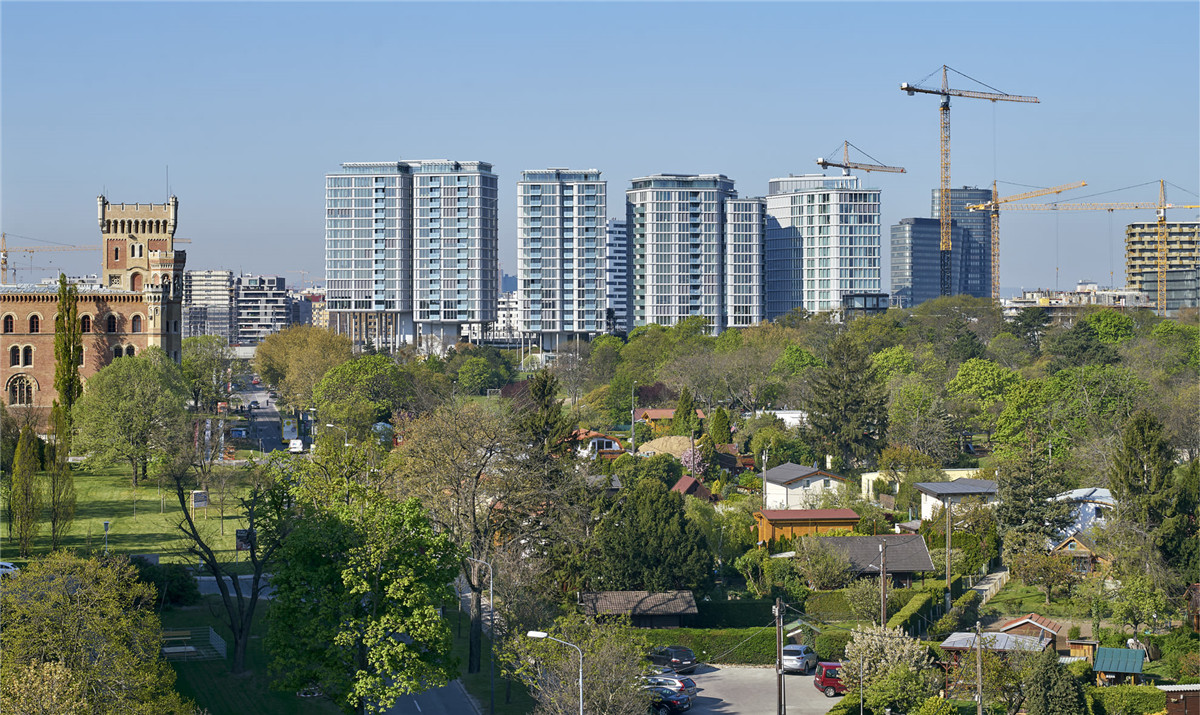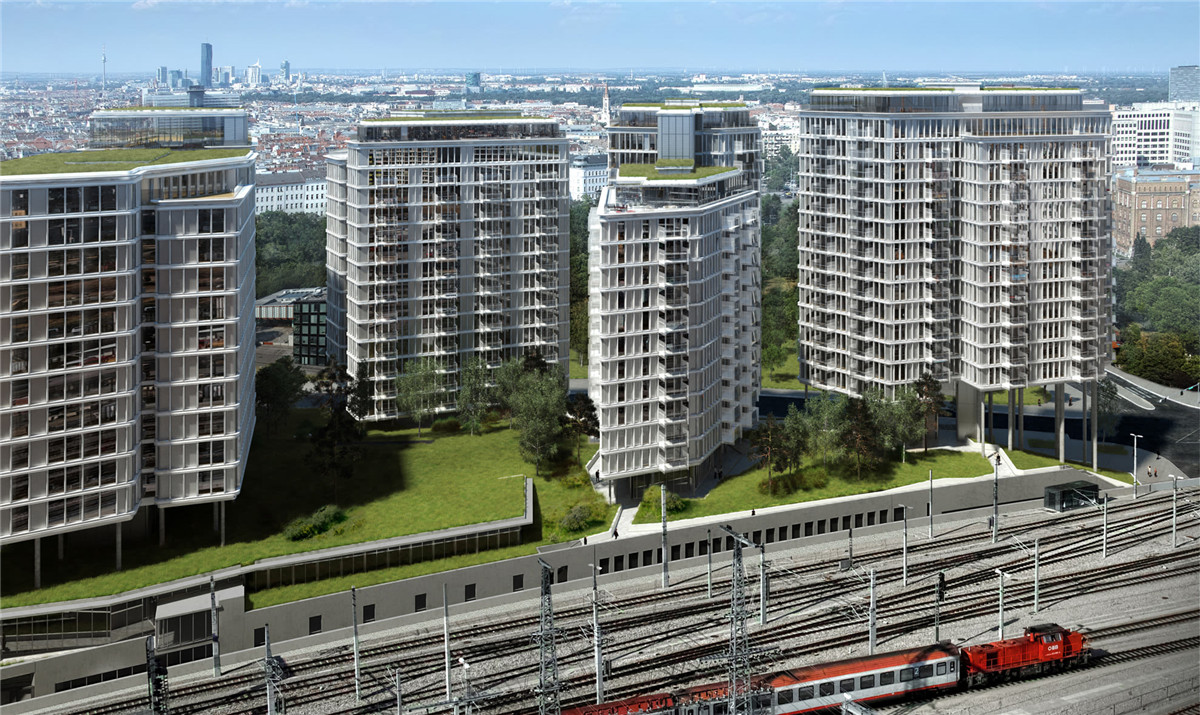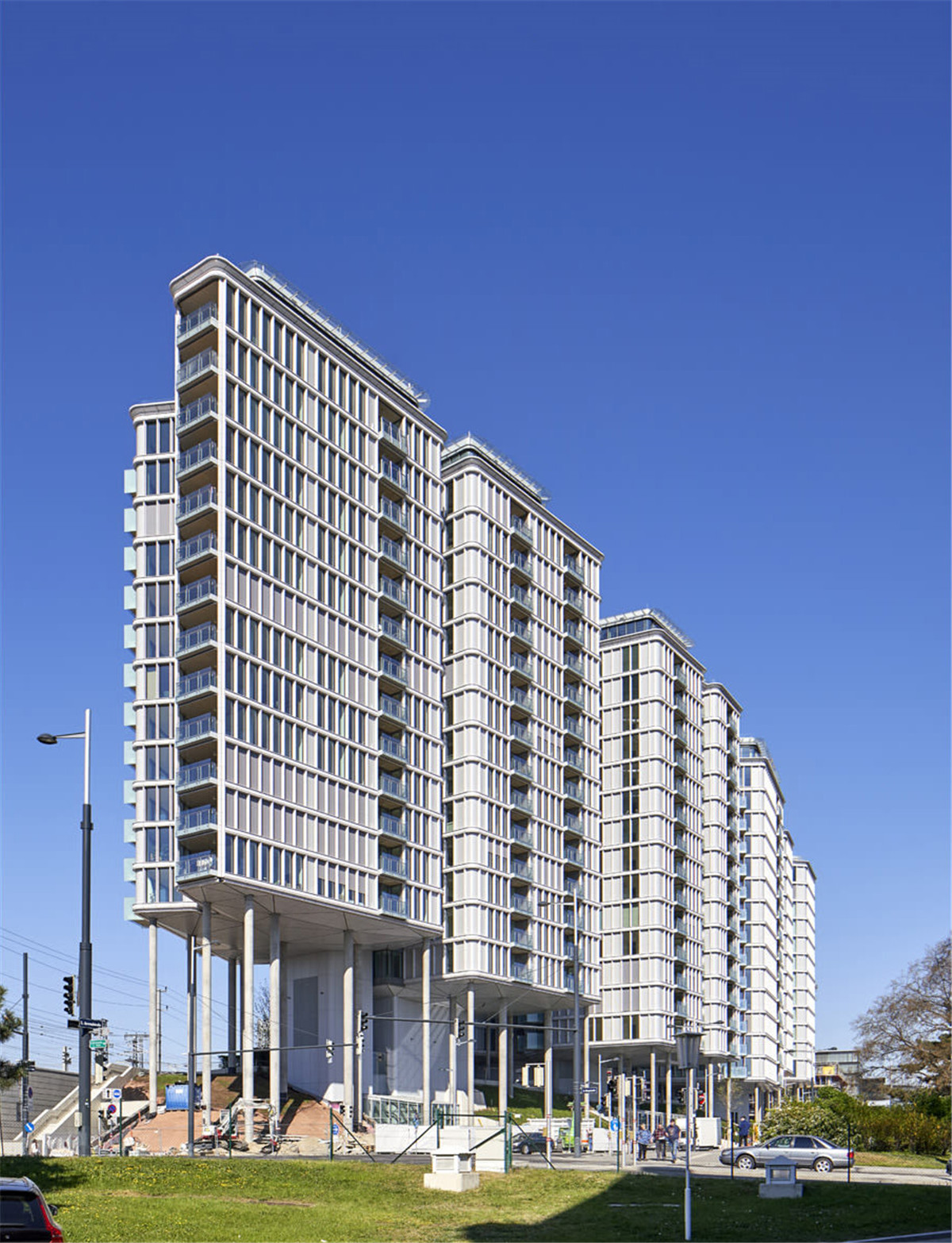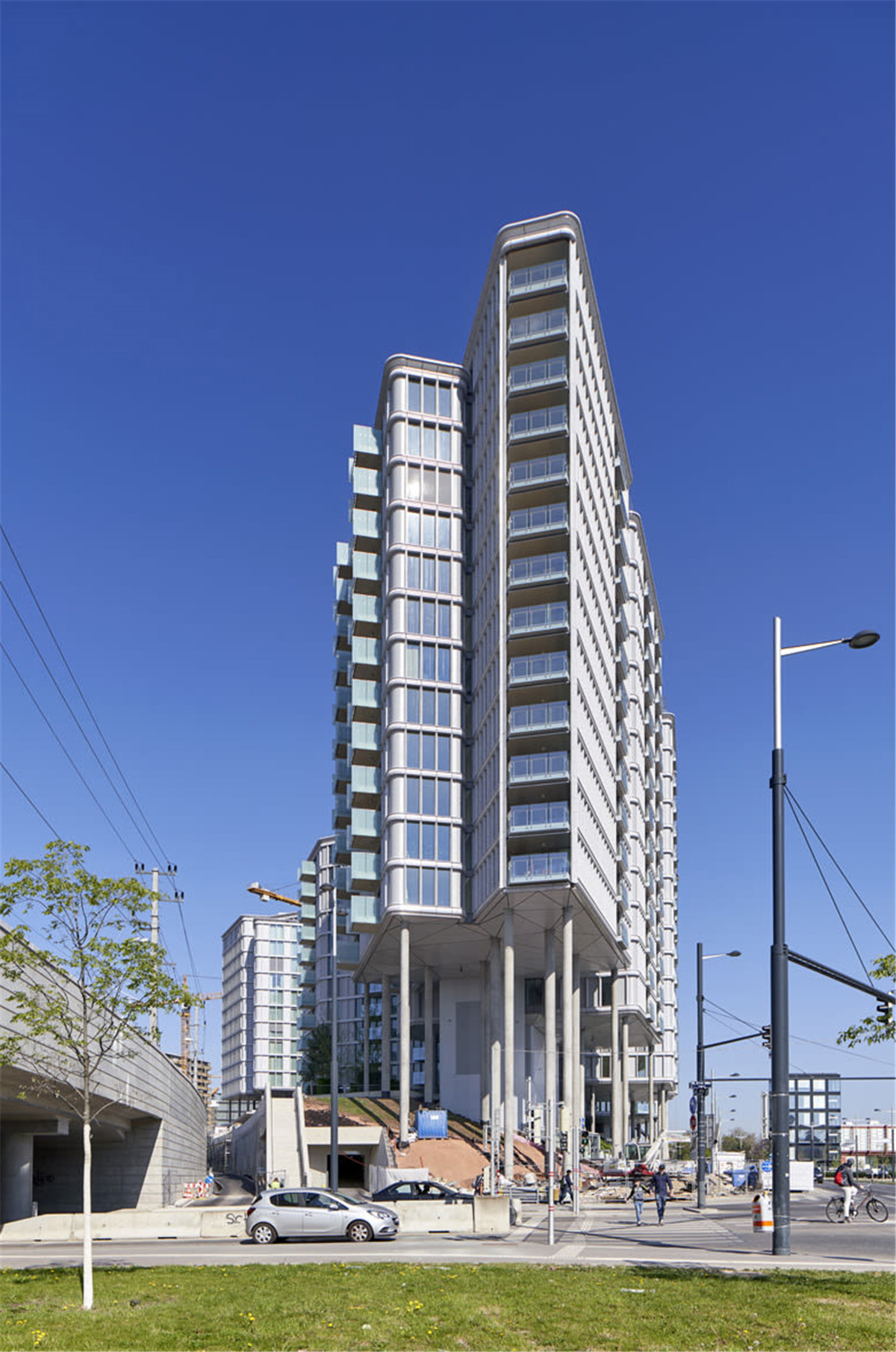 The demolition of the Südbahnhof and Ostbahnhof and the construction of Vienna's new Hauptbahnhof central railway station have released a city-centre site that has highly contradictory adjacent conditions. On one side are the historic Schloss Belvedere, the Schweizergarten park, the recently renovated 21er Haus, and the Arsenal. On the other the new Hauptbahnhof with its mass of railway tracks, busy streets and high-density urban fabric, in a variety of architectural styles and with a mix of uses. This is a location that offers scenic views of Vienna's architectural heritage (Belvedere, Stephansdom) and natural environment (Schneeberg, Vienna Woods), but also at the same time exposes the realities of modern urban life. And this is where RPBW was commissioned in 2008 to design a hotel and residential complex.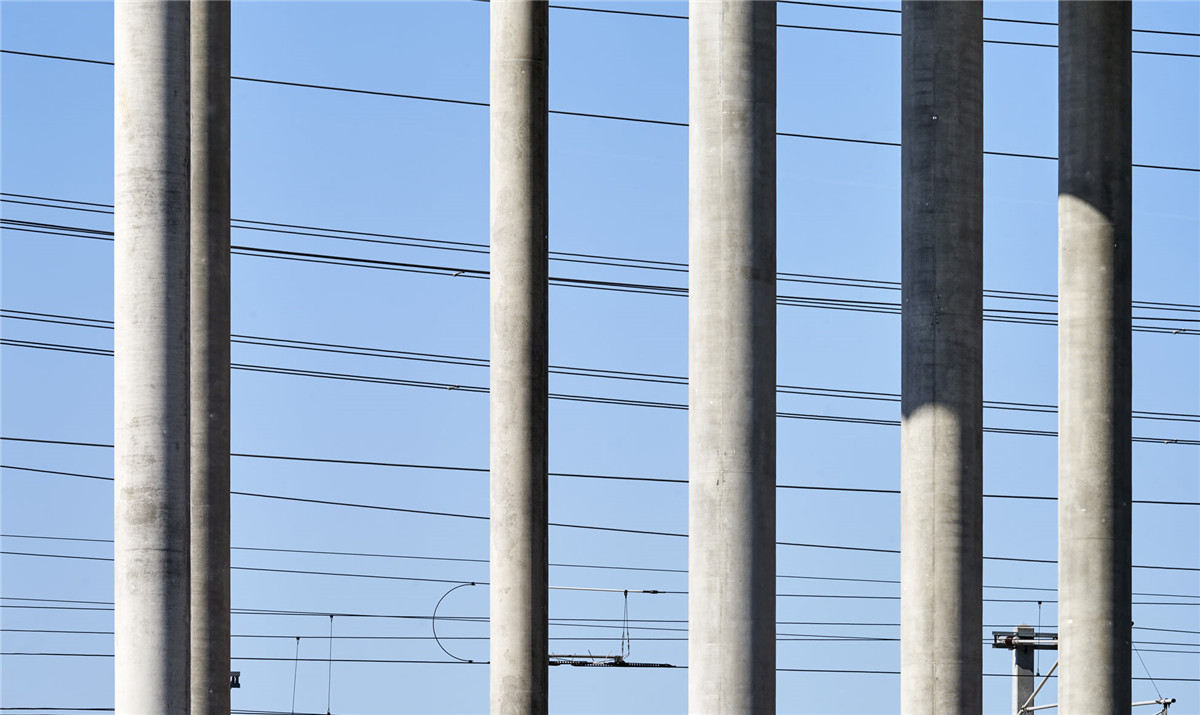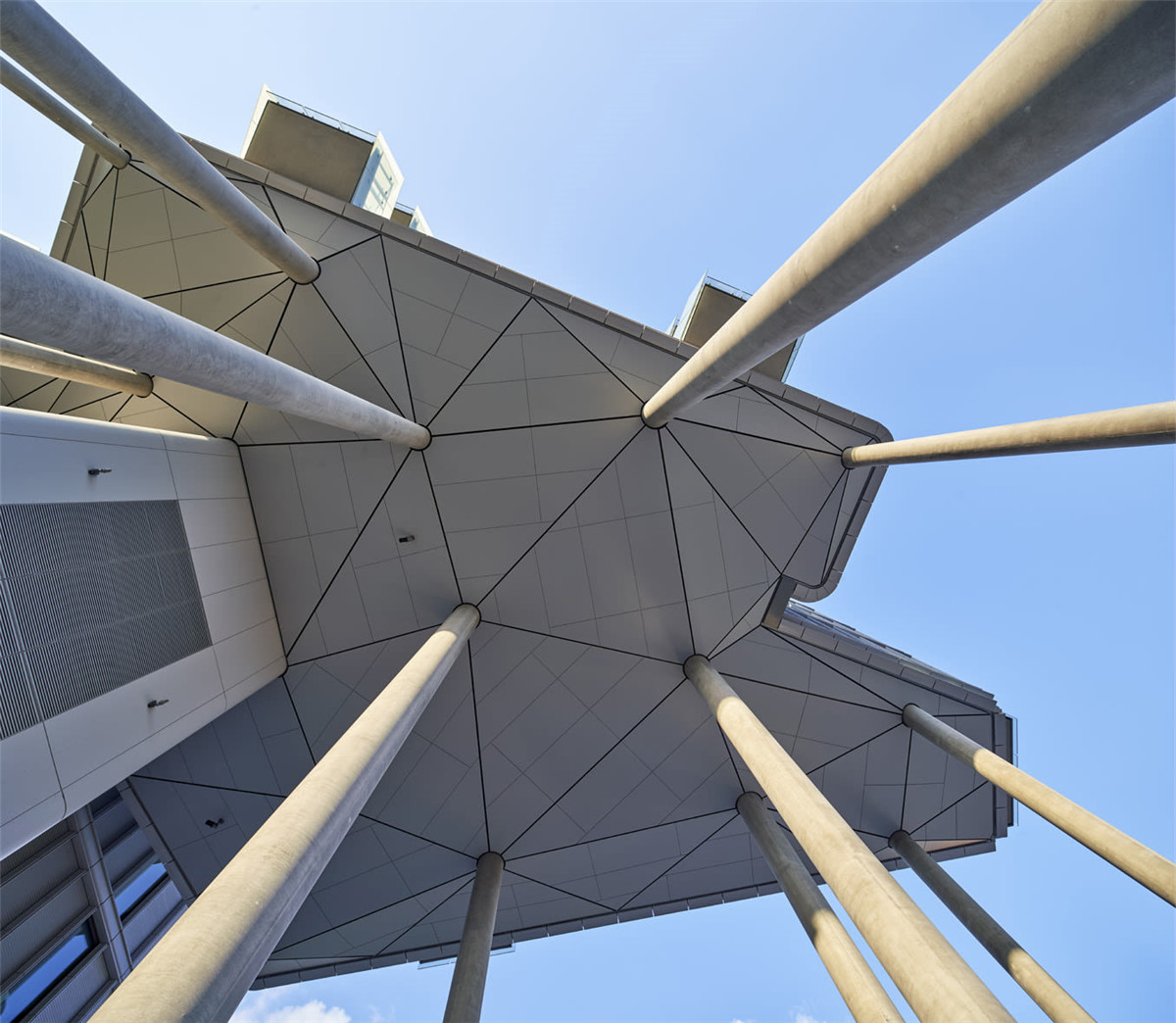 What at first sight appears to be a compact building design is actually divided into five individual vertical structures, buildings that each have a unique polygonal plan, balanced on tall, slender 'piloti'. The scheme's urban concept is designed to create sight lines and views as well as an open area for a garden, and it provides a transition between the changes of level from the railway tracks to the Schweizergarten.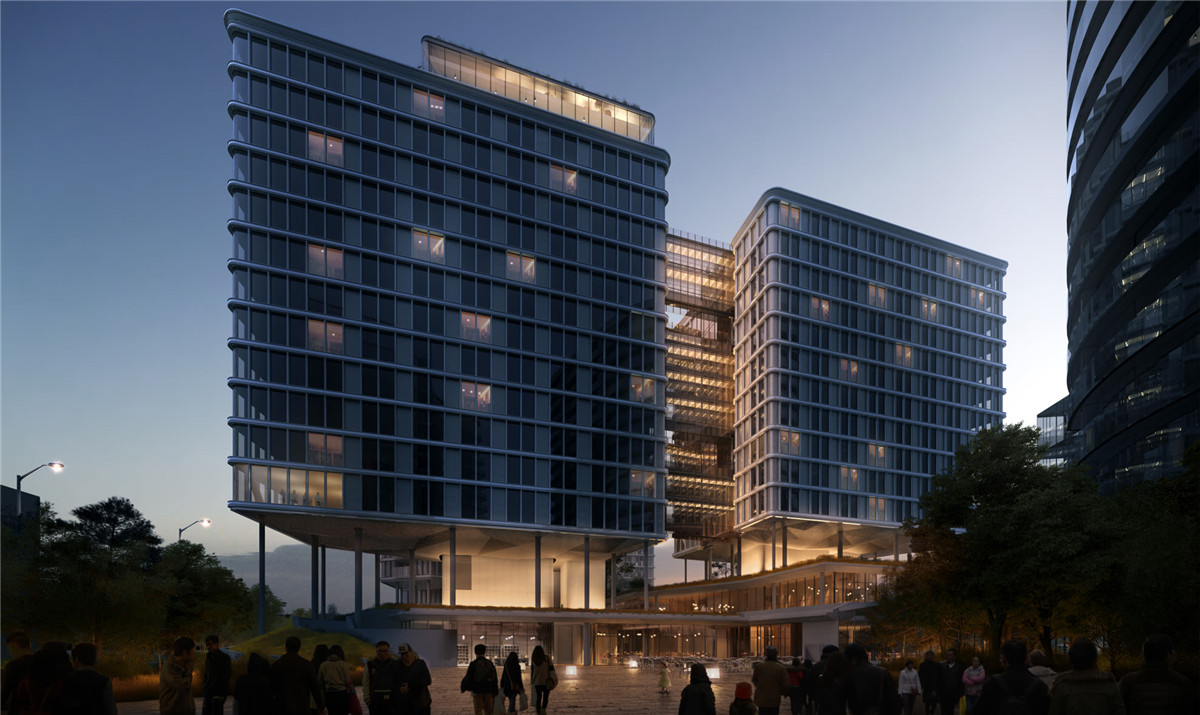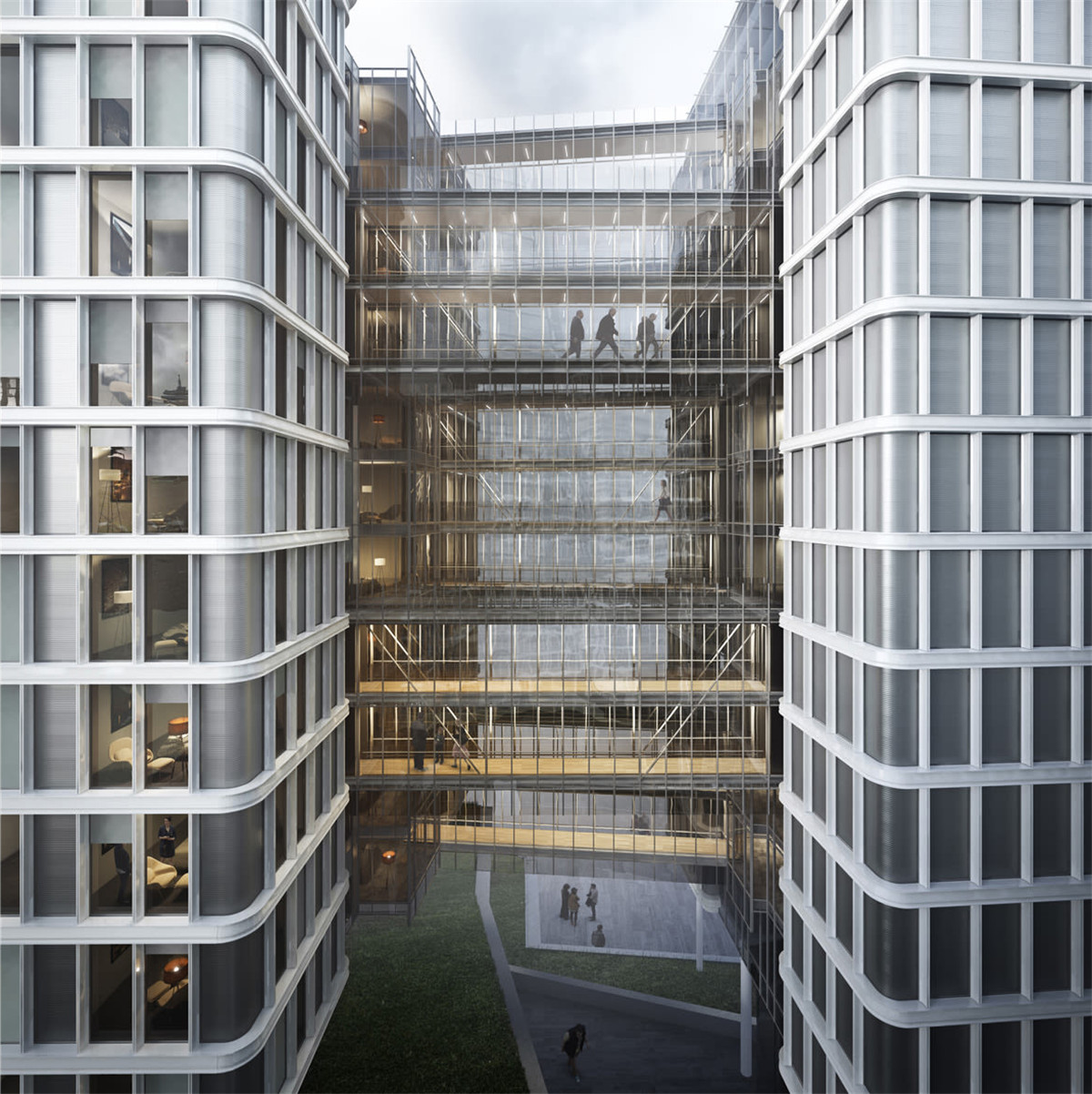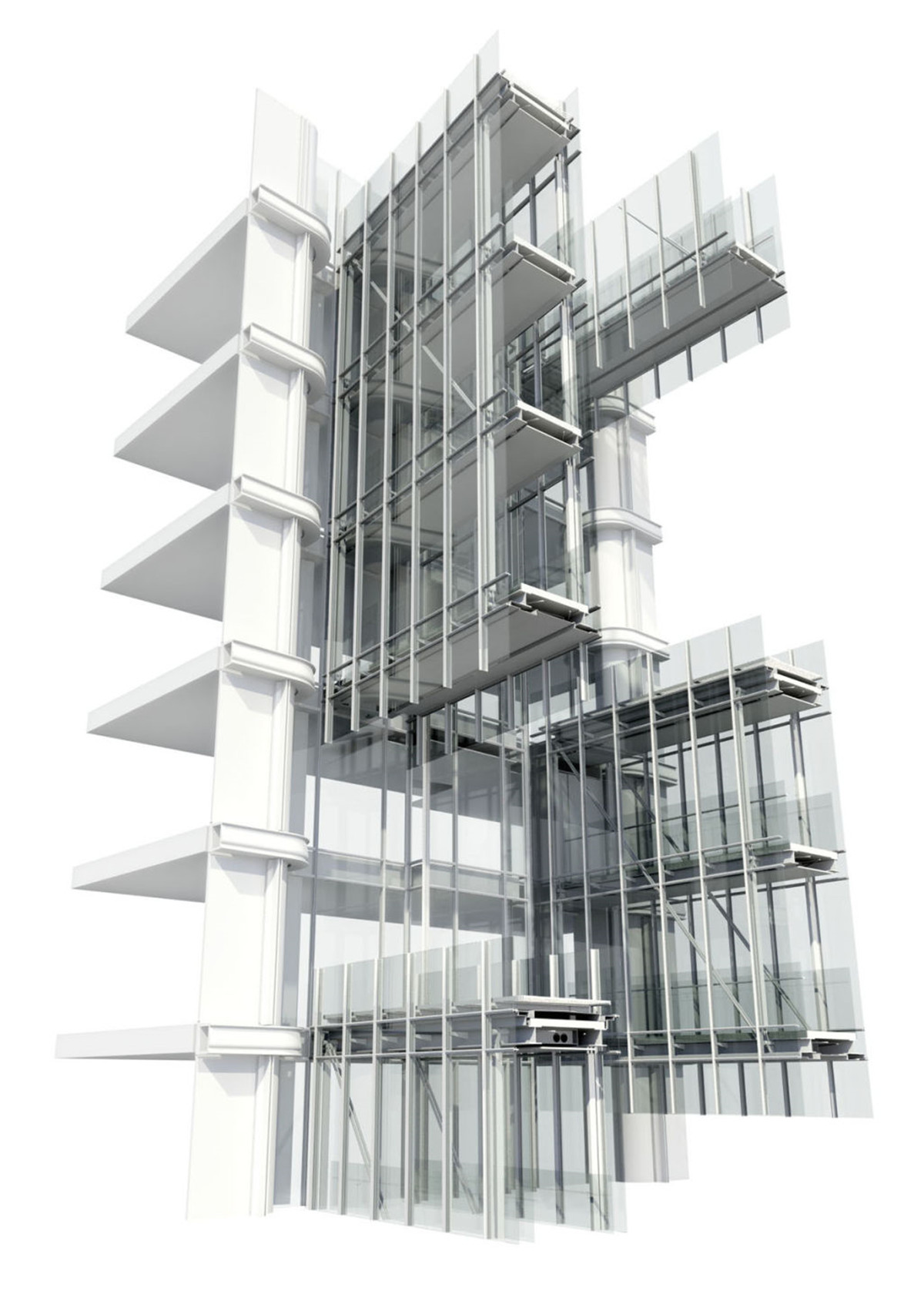 The project's particularity is the way that the buildings, as seen from street level, only begin at a height of between four to six storeys above ground. The space freed up below is a garden that visually extends the adjacent Schweizergarten. The hotel's rooms and the apartments only start at a height from where all residents are guaranteed an expansive view and which at the same time creates additional physical distance from the noises emanating from the railway and the city traffic. The first windows sit level with the treetops of the Schweizergarten and above the wall flanking the railway tracks, allowing interesting views of Vienna's city centre as well as Vienna's woods or the Schneeberg mountain.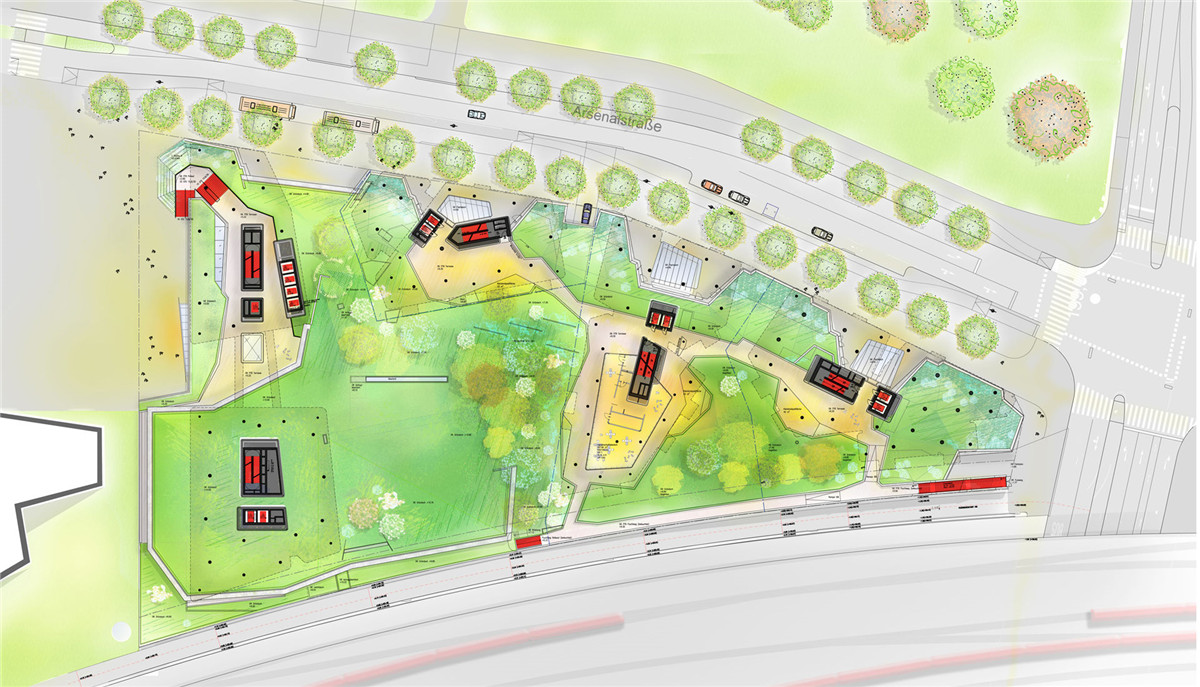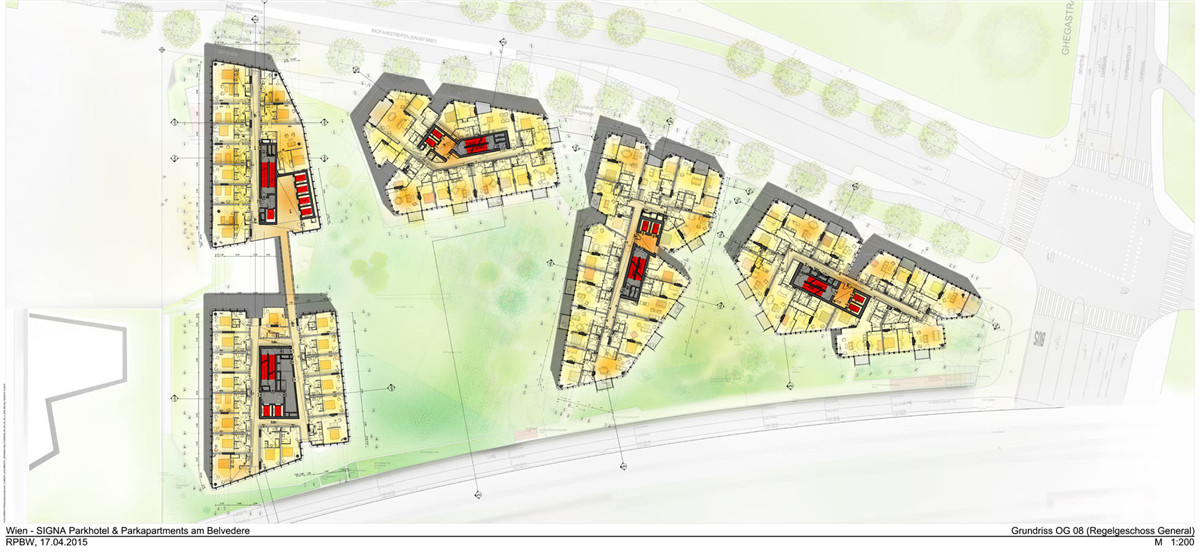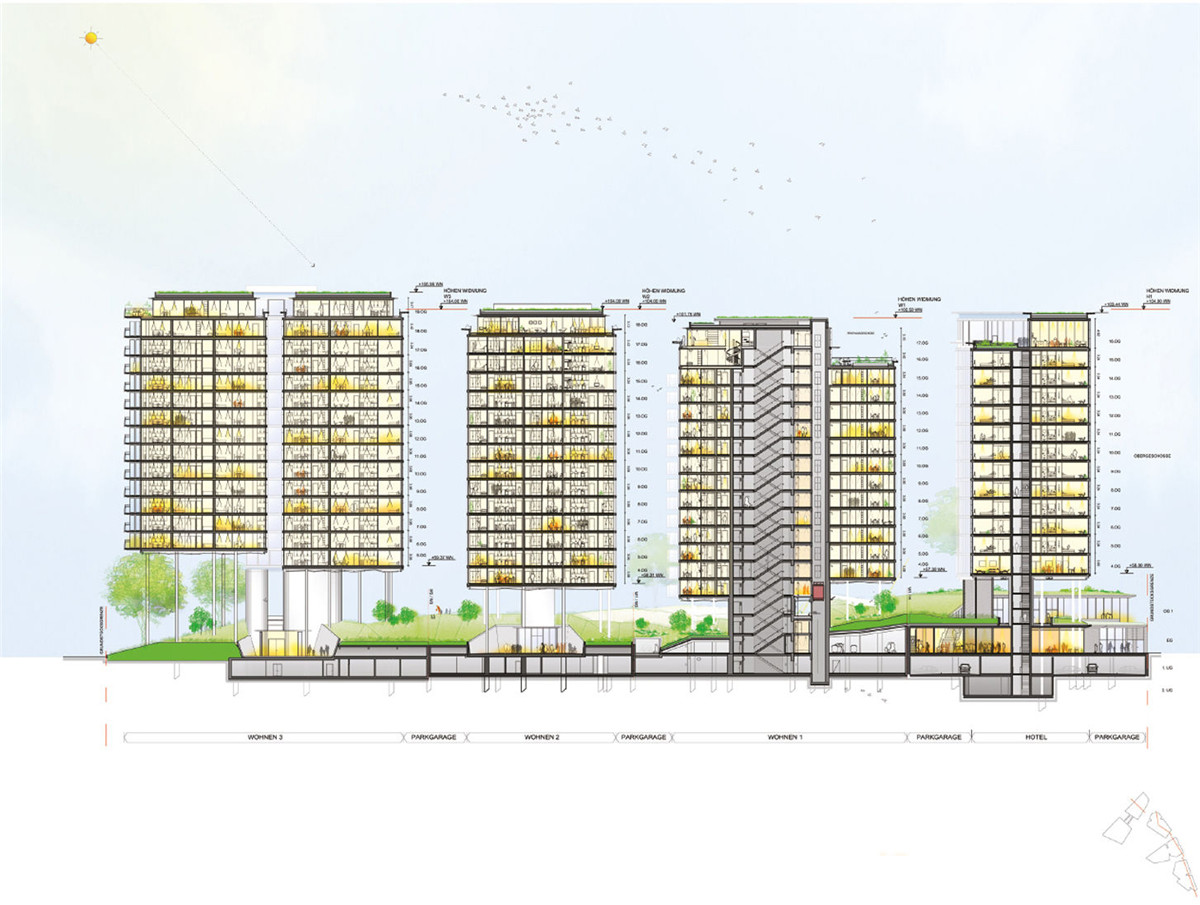 The project presents a cohesive group of buildings of a more or less equal height that share the same roof edge design and have a strong formal unity. In contrast to the uniform roof detail the buildings' lower levels are staggered. The result is an exciting and dynamic play of open spaces and viewing angles. A strong horizontal is provided by the garden's series of layered planted spaces that almost completely fill the site at ground level.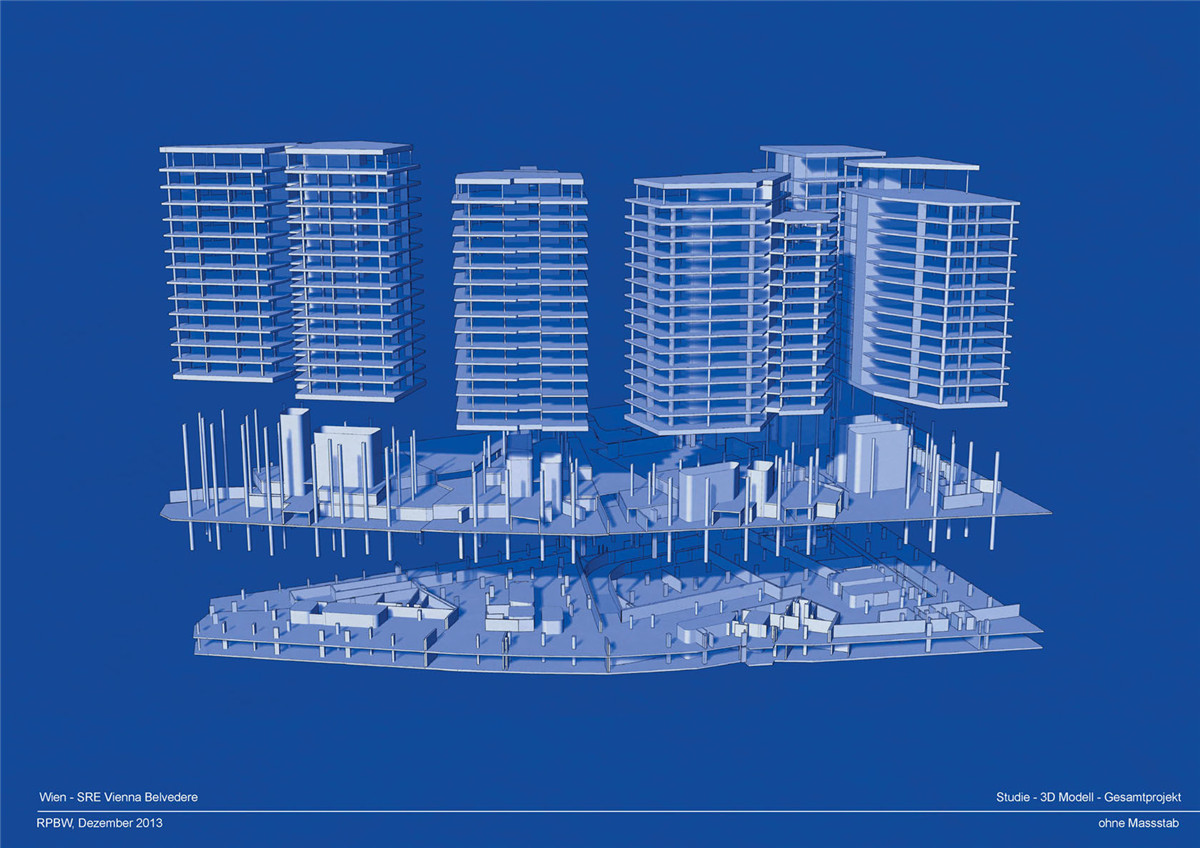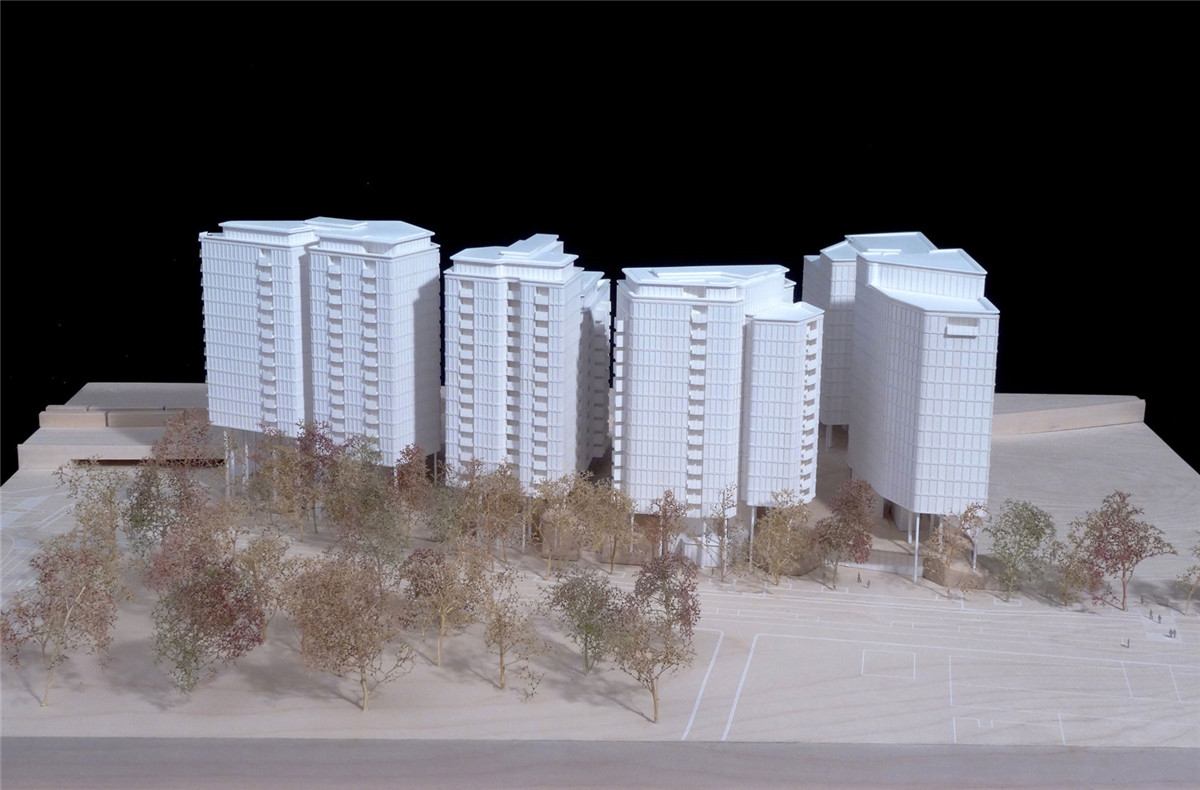 The design of the high-quality ceramic facade clads the hotel and residential buildings with a slightly varying grid. This design provides a sympathetic transition between the historic Arsenal building to the south, and the glass facades of the contemporary campus of office buildings for Erste, to the north. The uniform facade construction across all five buildings also contributes to the formal unity of the project.
SEE MORE Renzo Piano