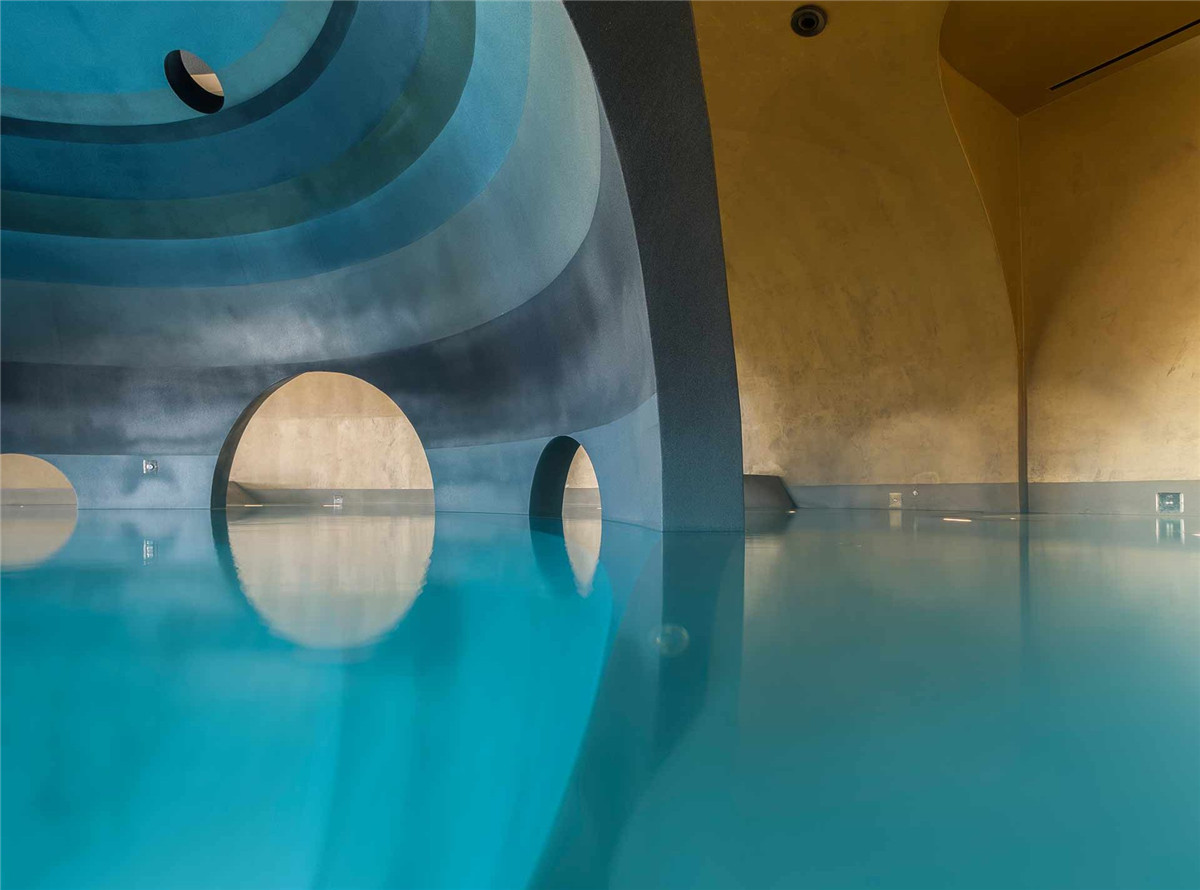 The Euphoria Retreat is the first destination spa in Greece. It is located besides the UNESCO World Heritage Site of Mystras, an important Byzantine landmark. The spa is the centerpiece of the retreat. It is carved into the ground on four levels with a total area of 3,000 m2.
Seven consecutive retaining walls form a spine of amenities, carved into the base of the mountain between the town and a cypress forest. They are new interventions inserted among existing buildings. They hosts all the communal areas of the retreat, stepping up the landscape from the entrance to the reception, the restaurant and culminating with the spa.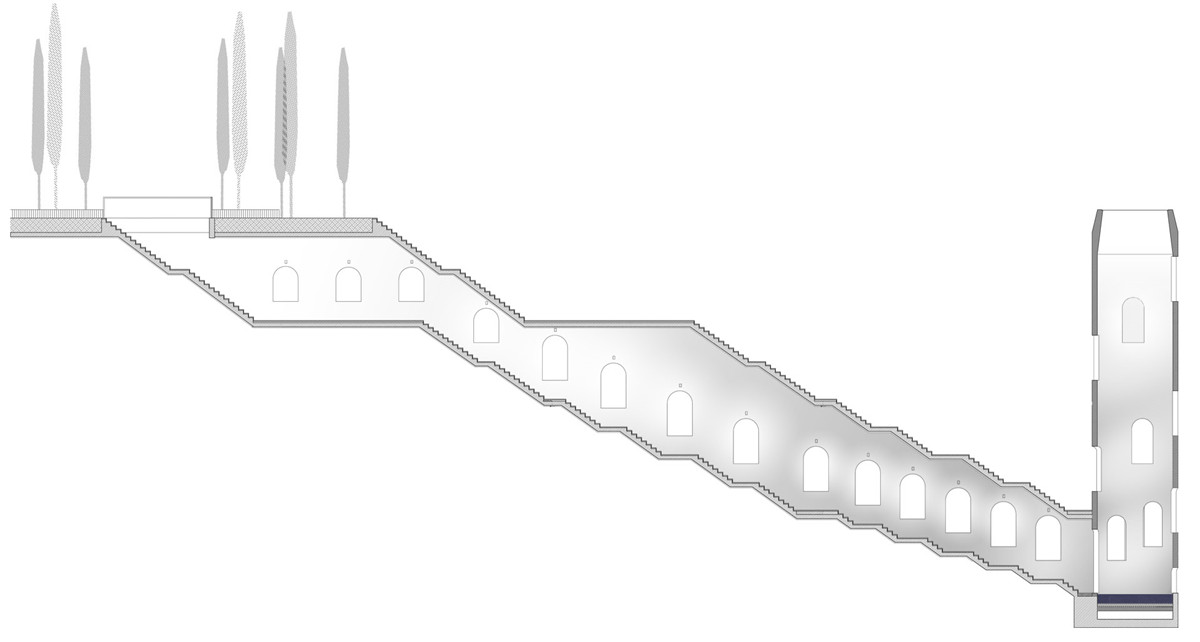 The spa is organized on four levels that are, for the most part, surrounded by earth. A flood of natural light draws the visitor deep into the ground. The light originates from a tall cylindrical well with a large skylight at the very top. The main staircase spirals around the well leading the visitors to four levels with very distinct experiential qualities.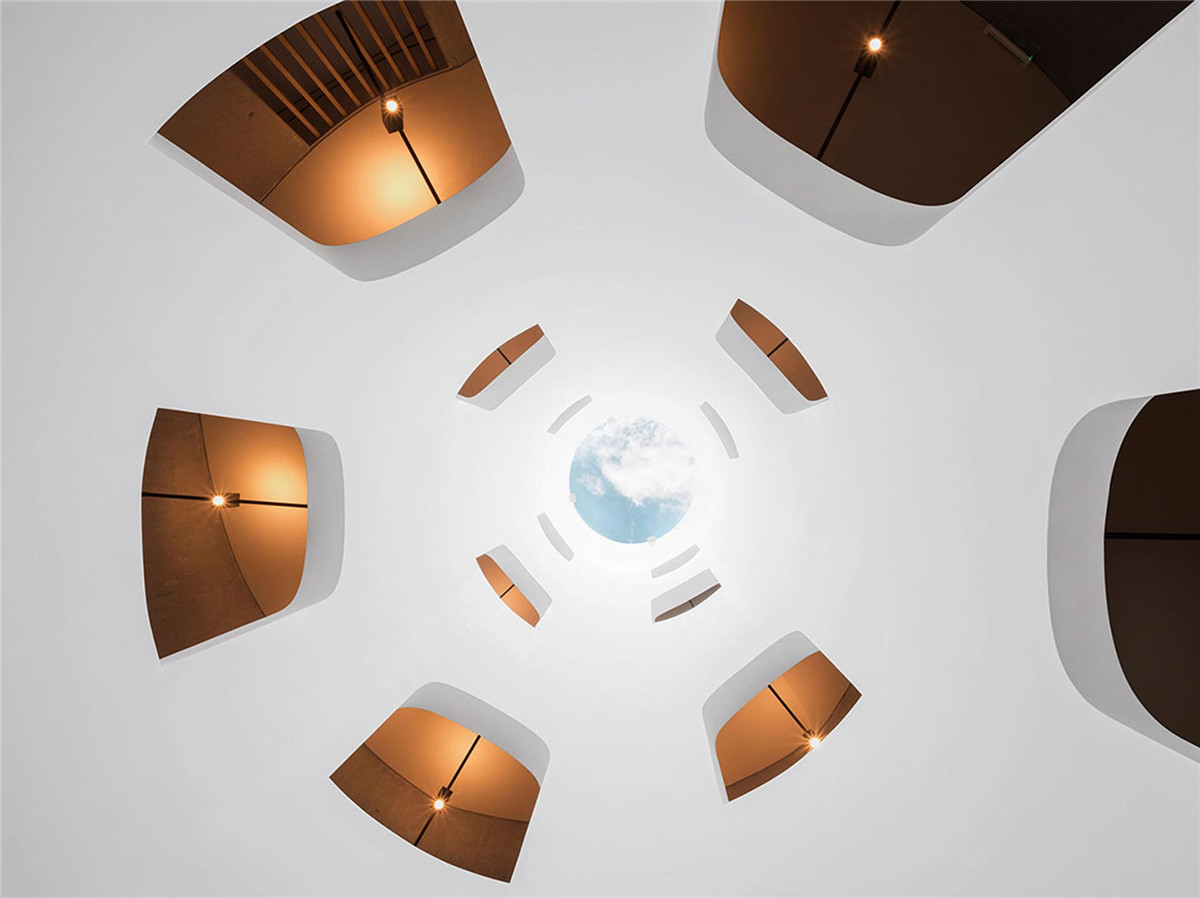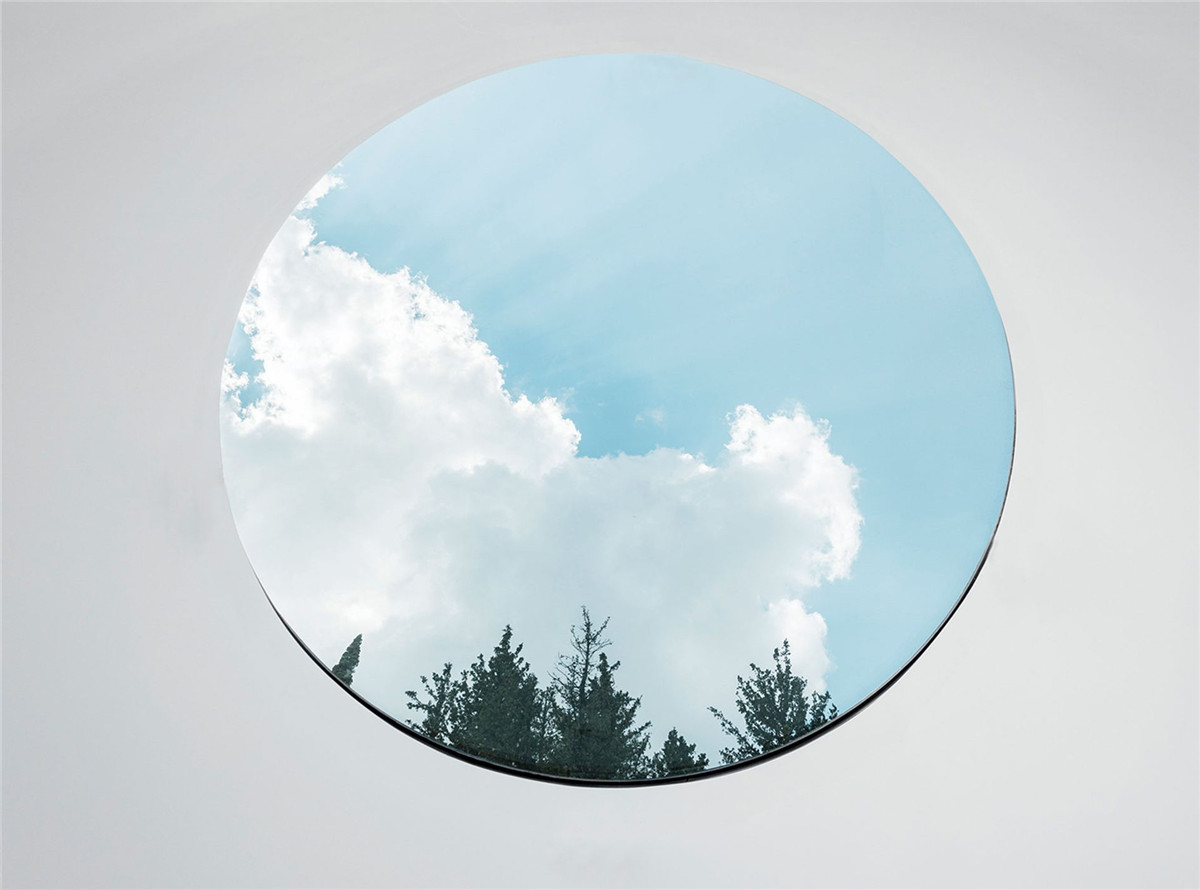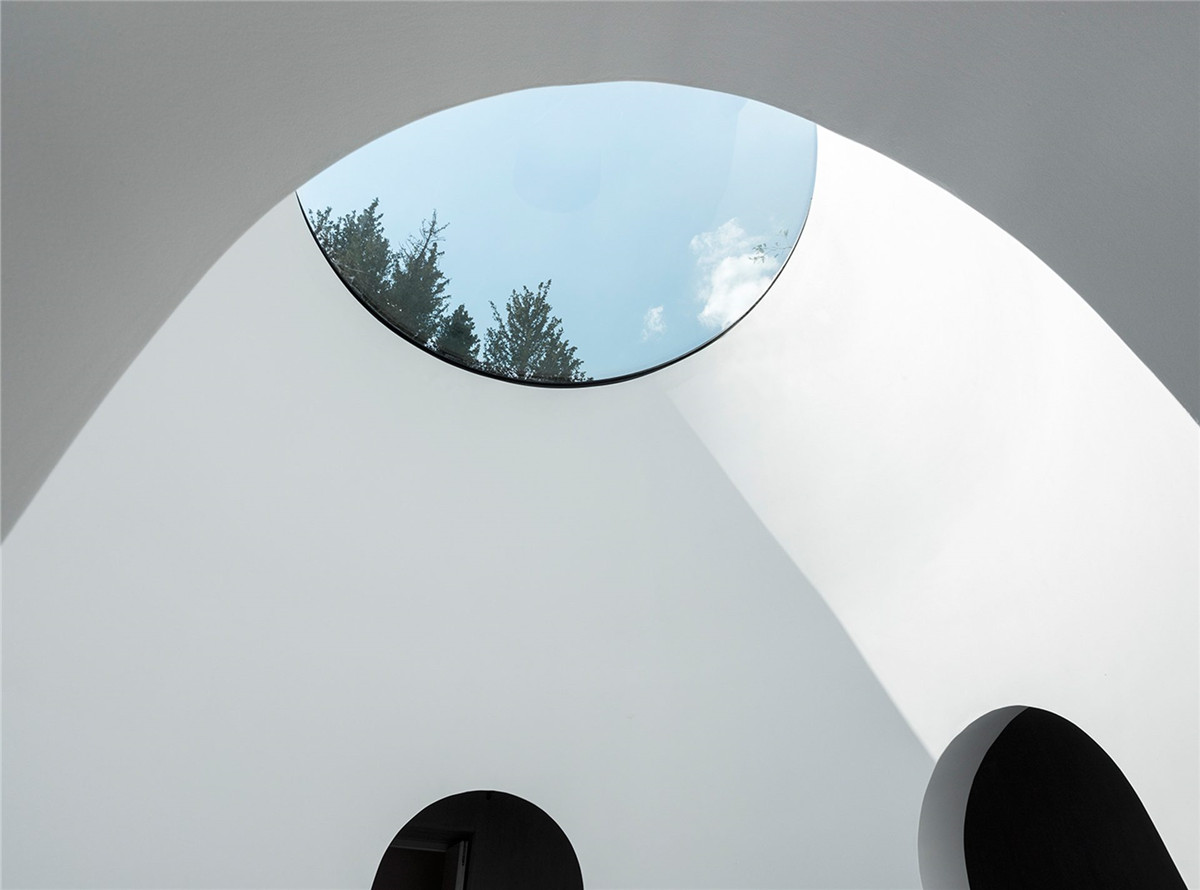 At the very bottom, carved spaces where elliptical geometries of different scale intertwine, guide the visitors through constantly changing catacomb-like passages containing the greeting areas and facilities of the spa.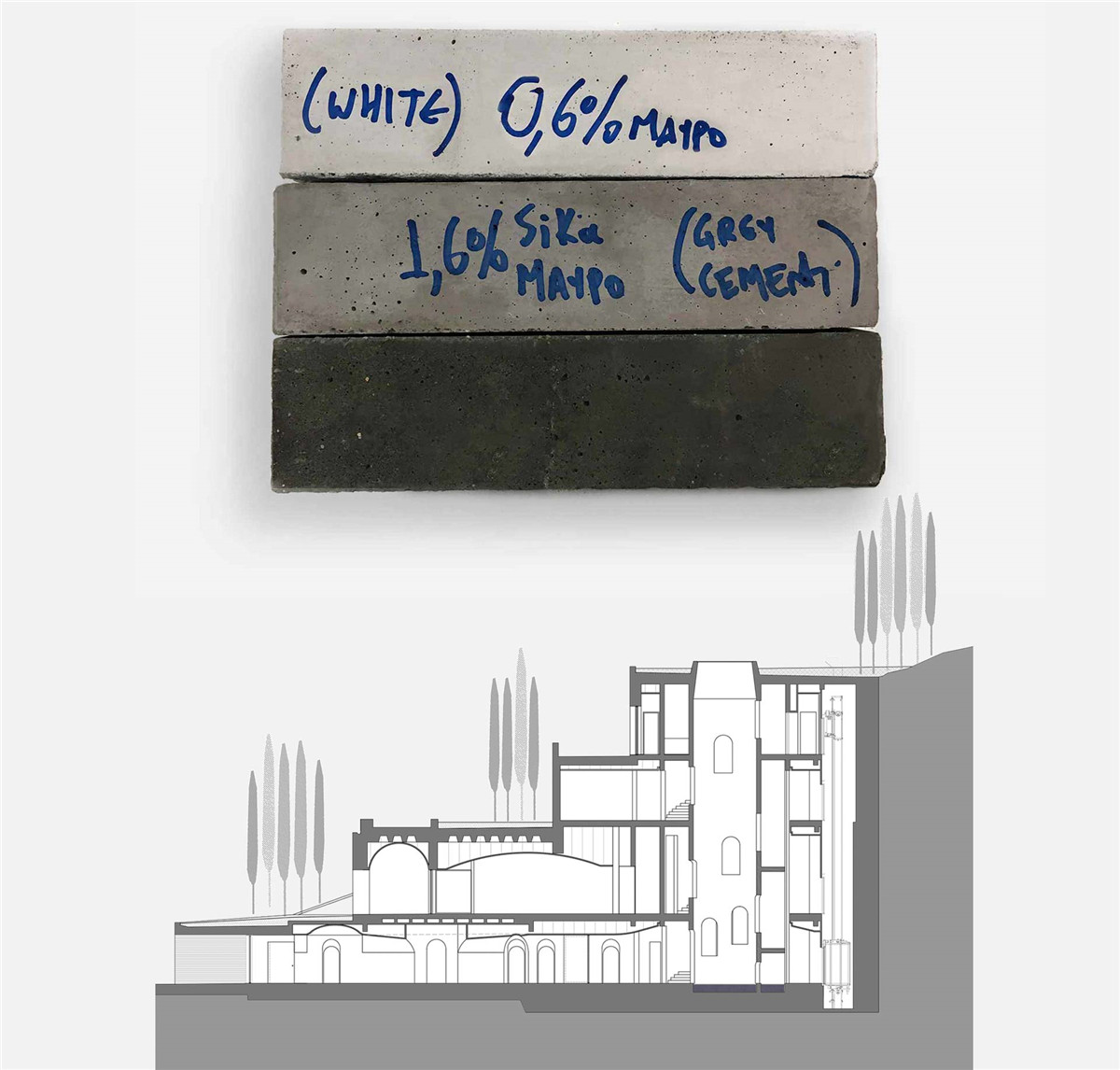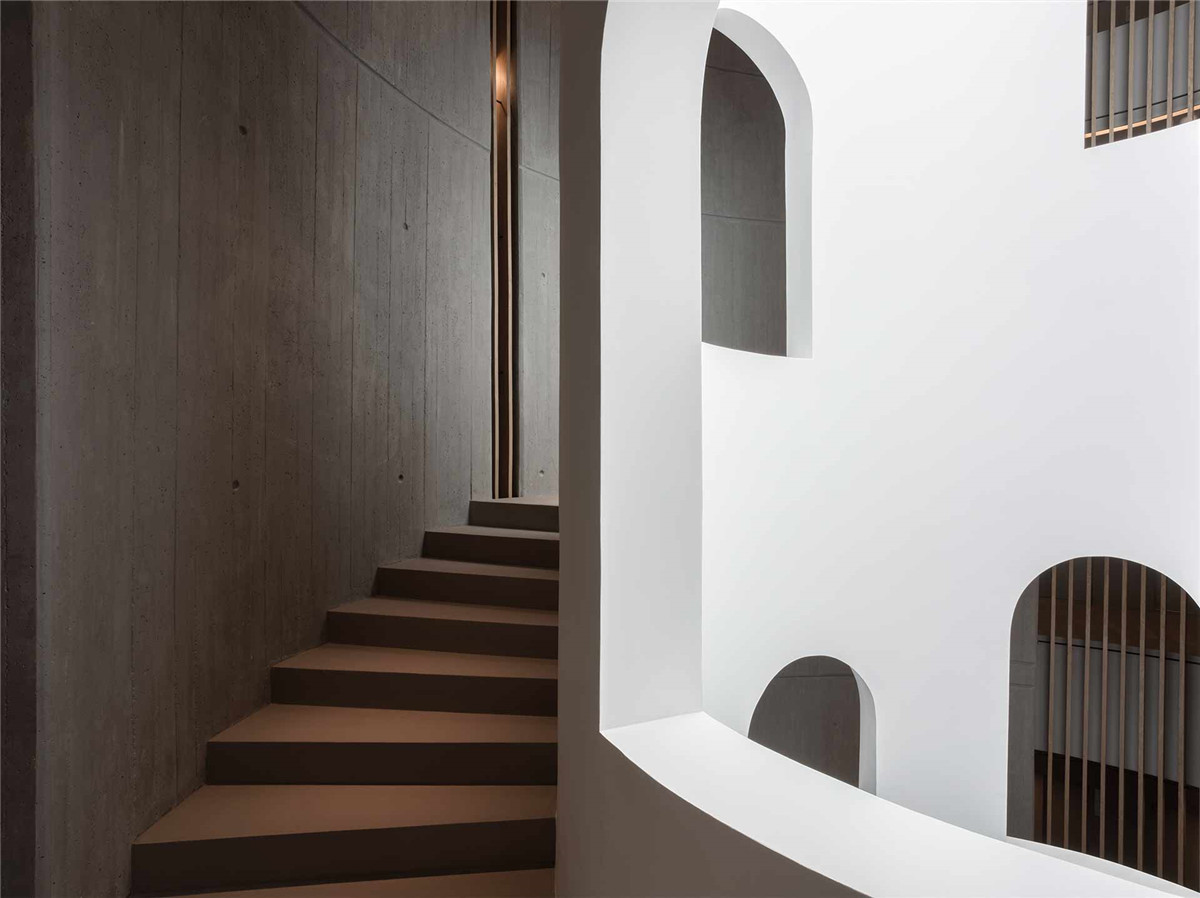 Further up, space is organized like the gears of a mechanical clock. By moving around alternate centers, the guest is provoked to experience both moments of rest and contemplation as well as the meandering through a experiential sequence. This is the largest of the four levels that contains all the wet and the warm treatment areas.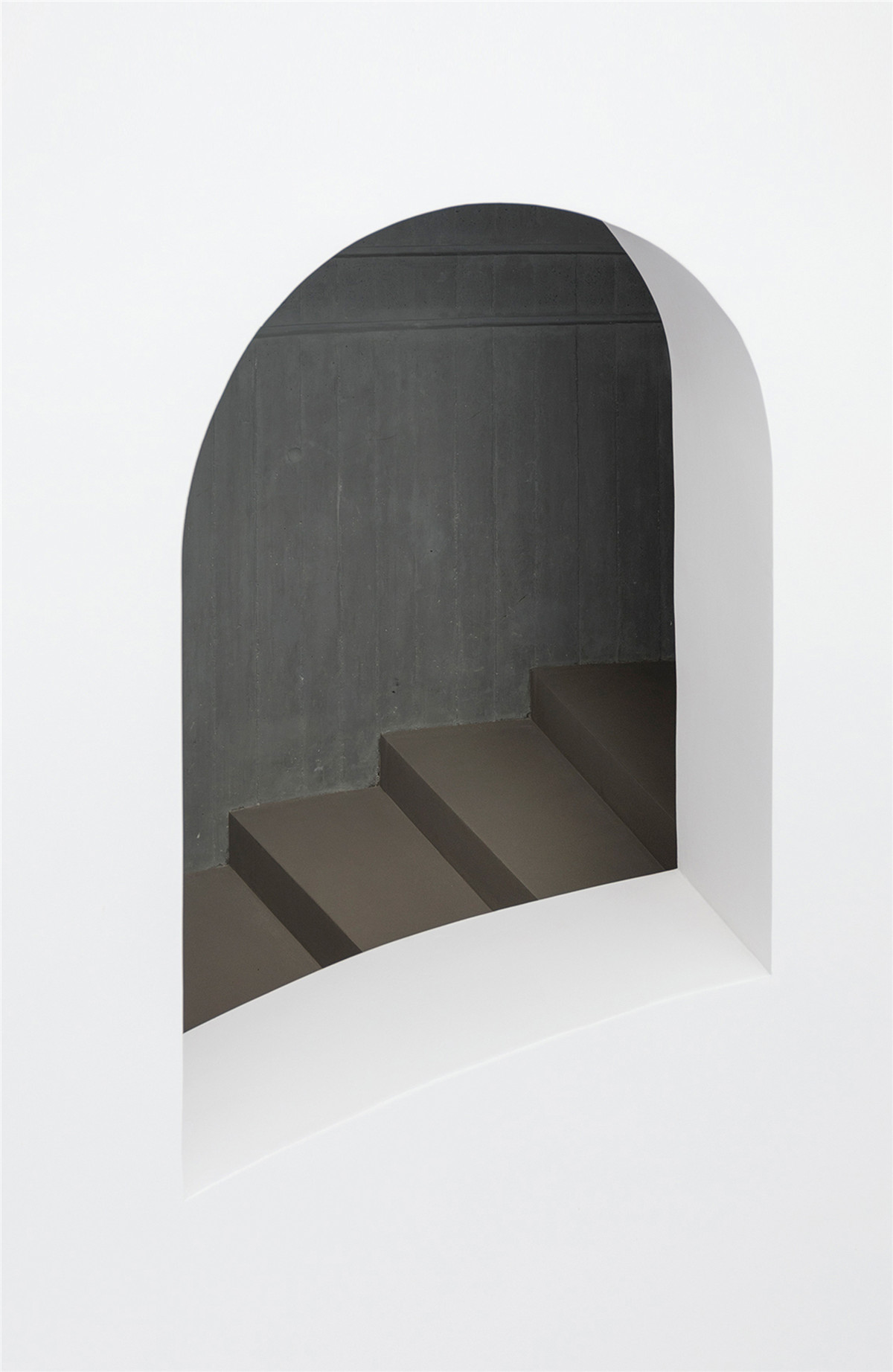 As the spiral approaches the top, it leads to small monastic chambers which serve as private treatment rooms with well framed views of the Sparta valley.
The final floor, which is in closest connection with the forest, has two large and bright gathering spaces for classes and conferences.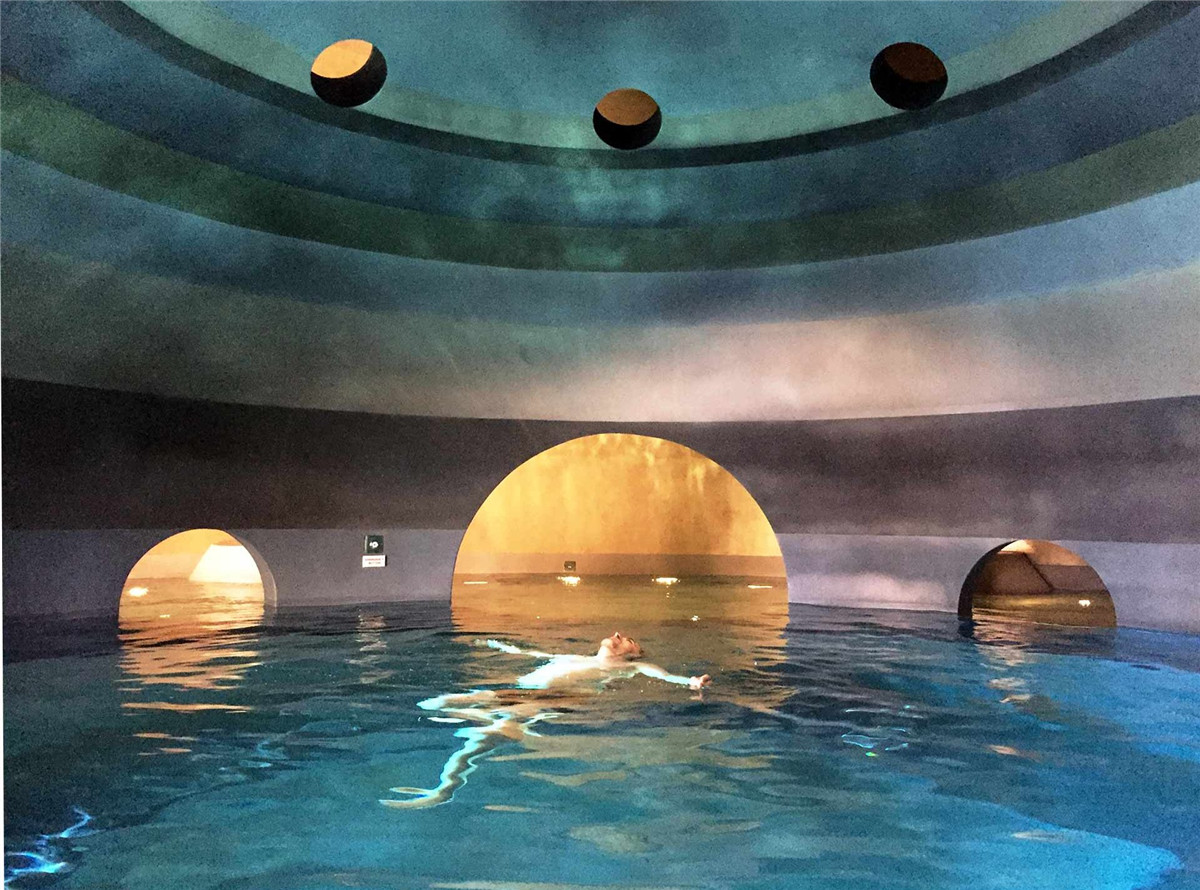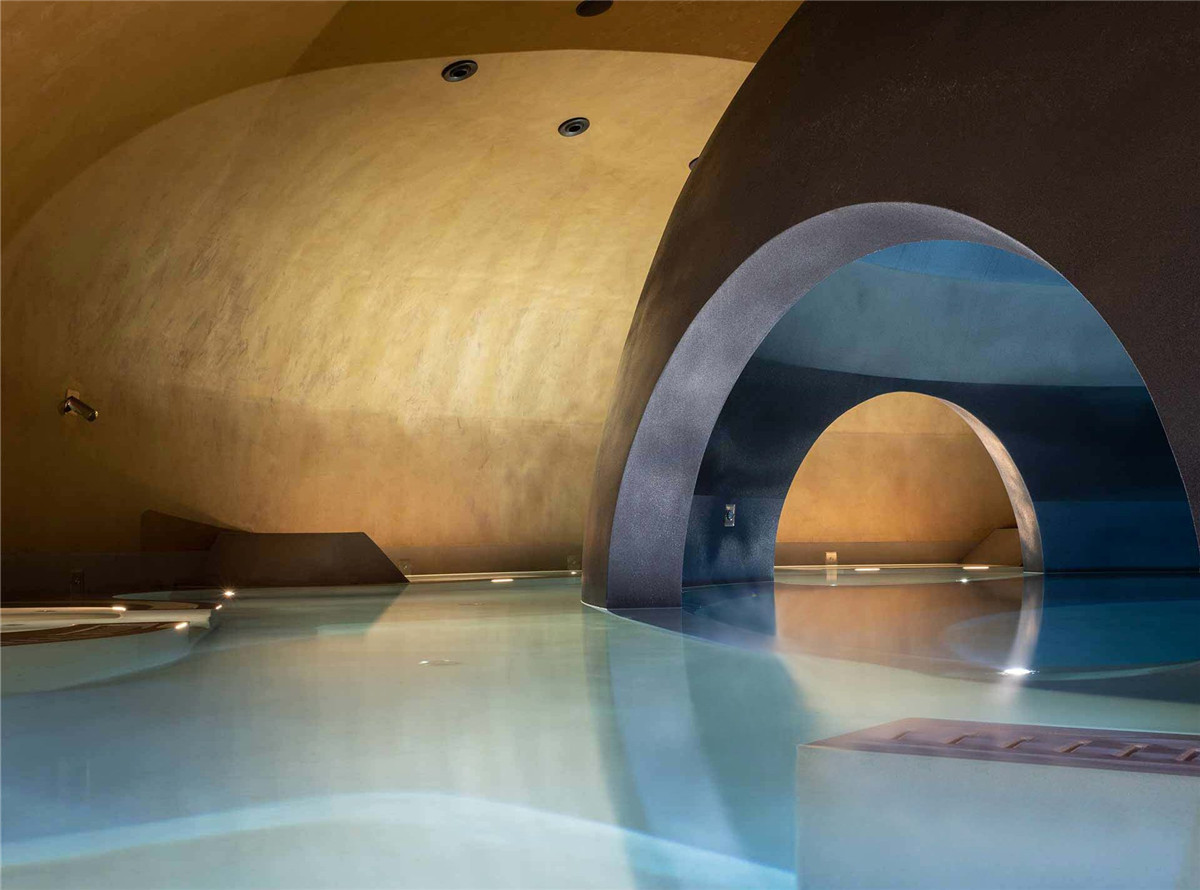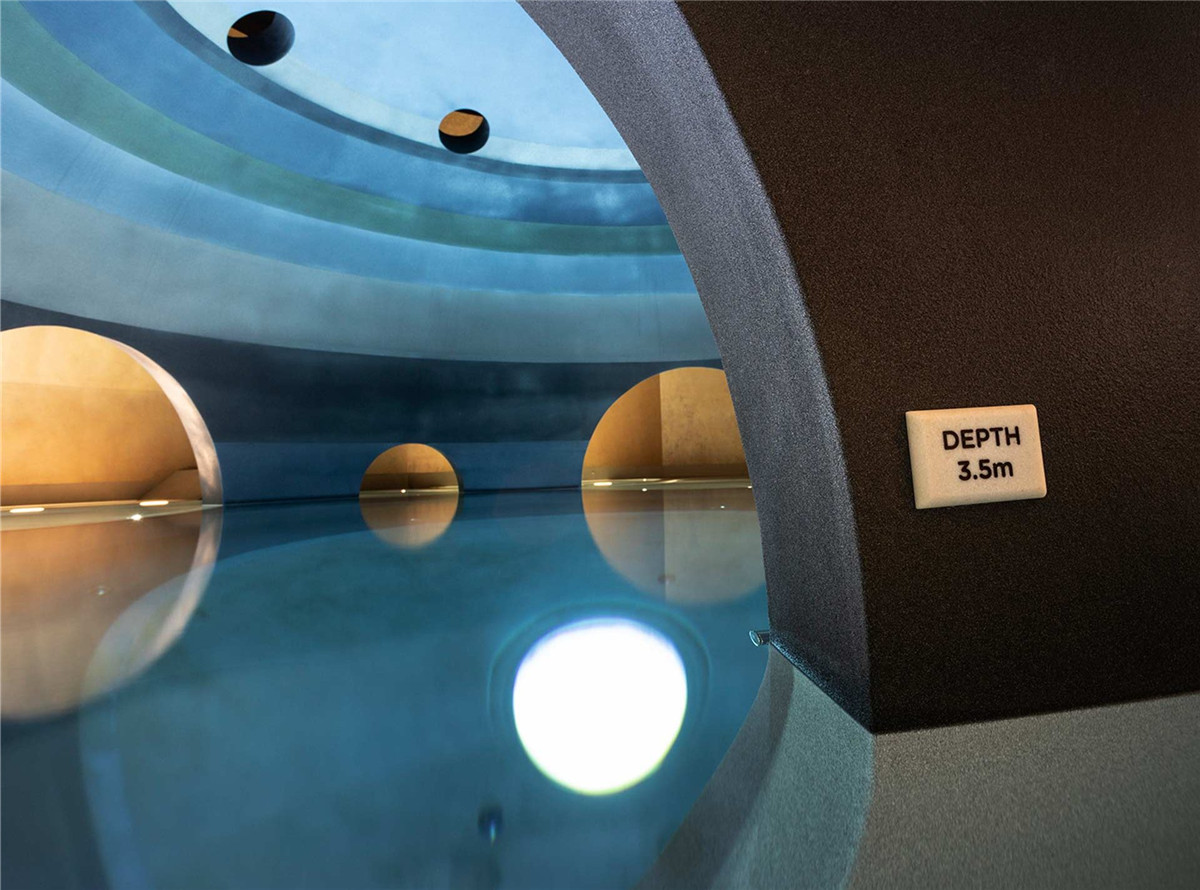 The Spa is meant to be at the same time peaceful and subversive, meditative and hallucinatory, orderly and free-flowing. This occurs through a choreo­graphed transition of spaces in which light, sound, temperature, humidity, textures, materials and smells are carefully adjusted to create immersive sensory experiences.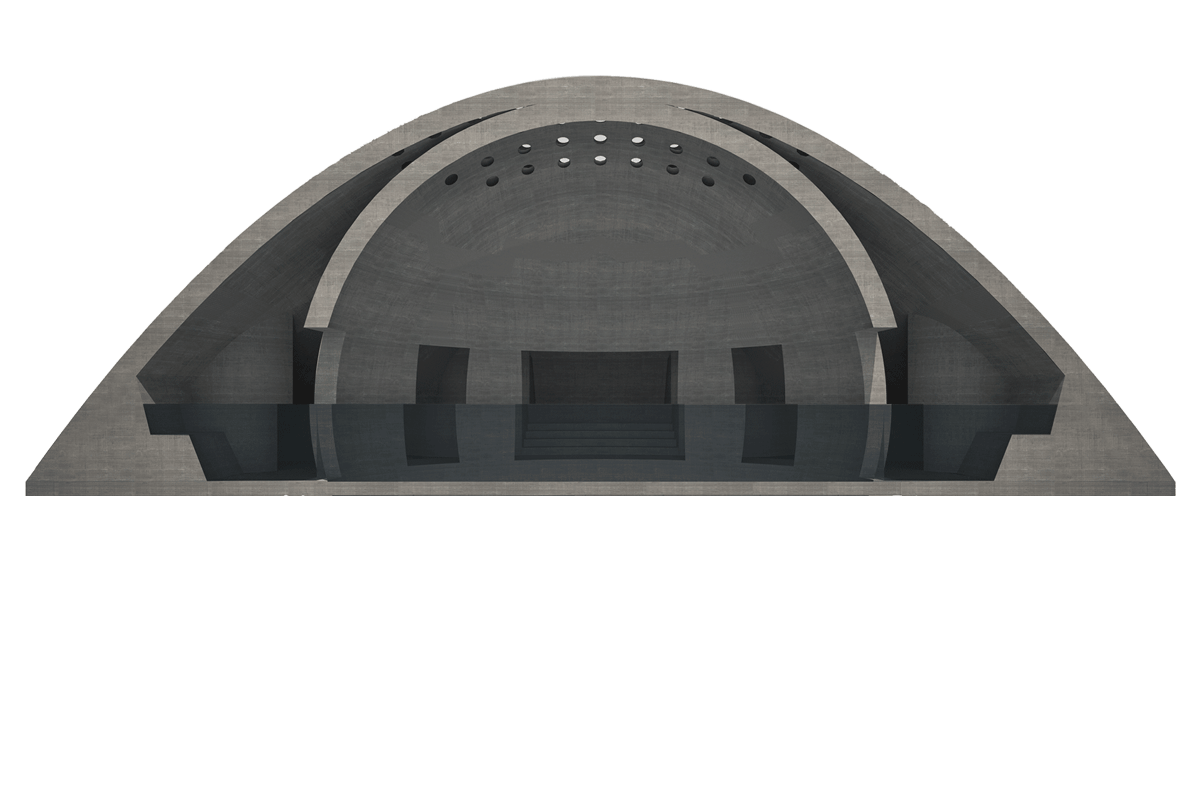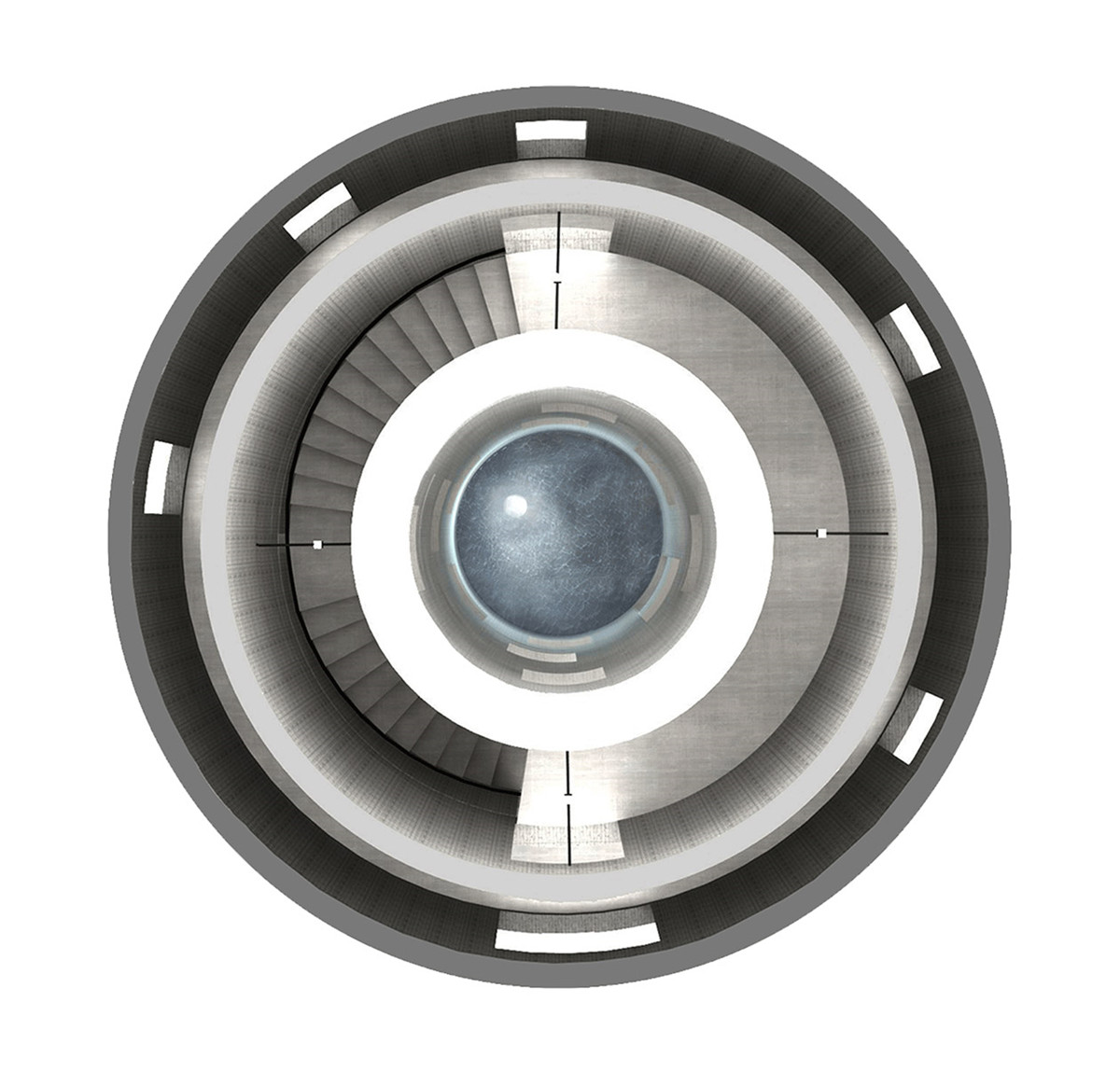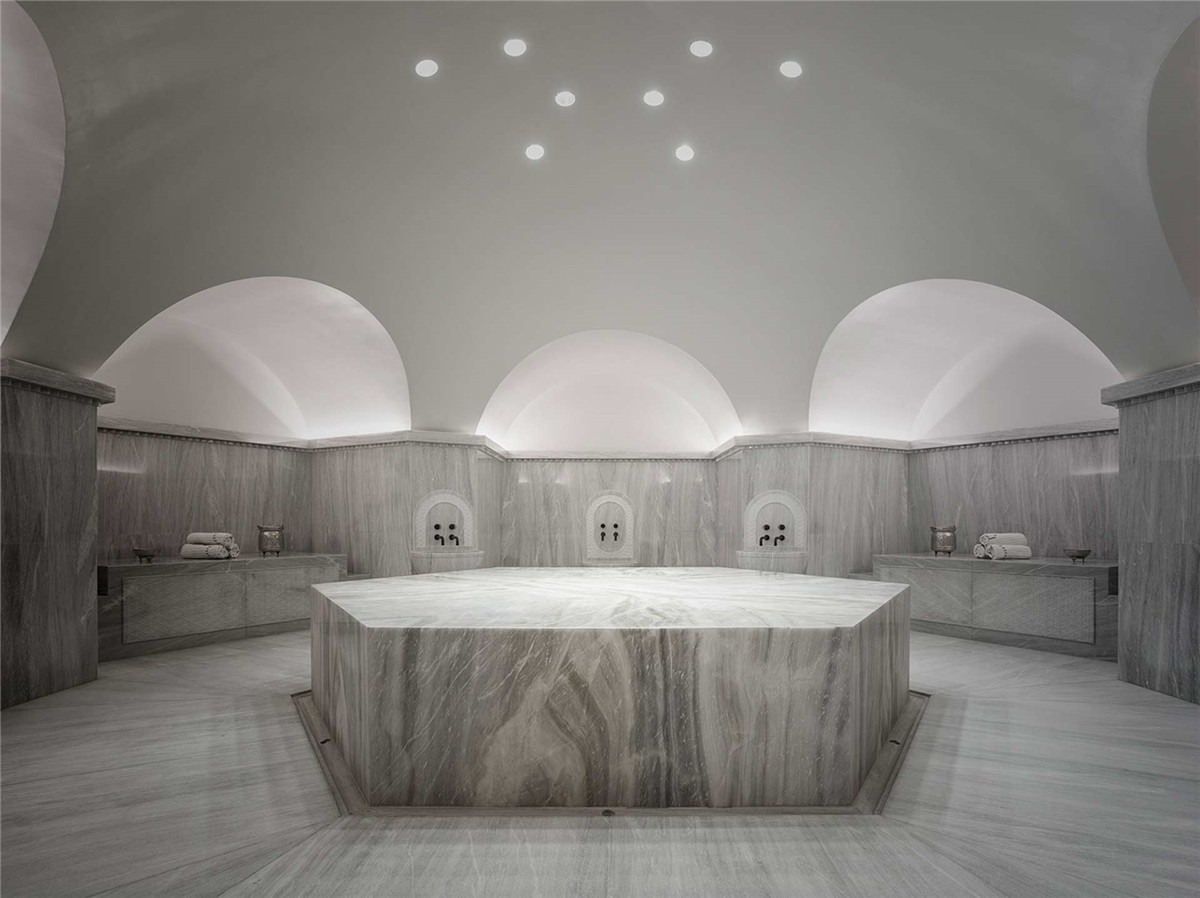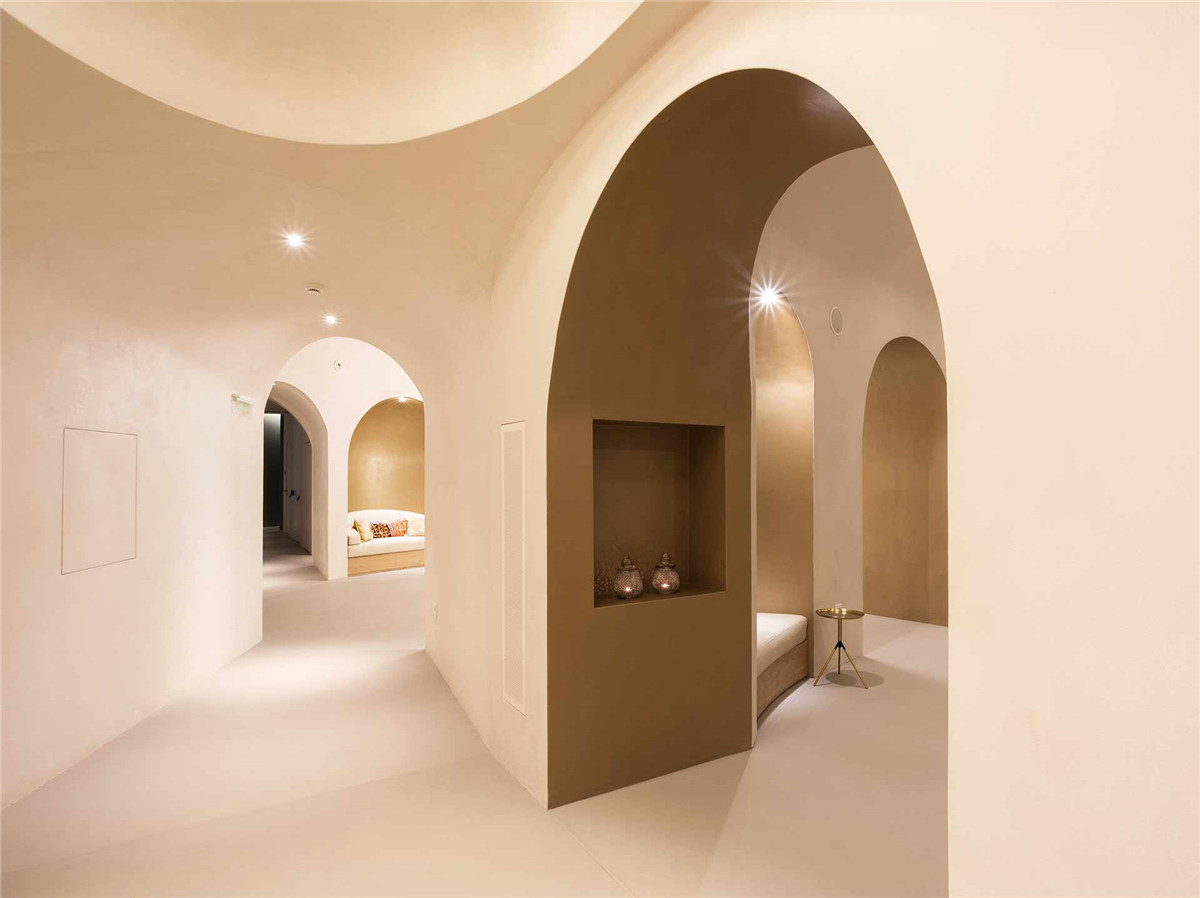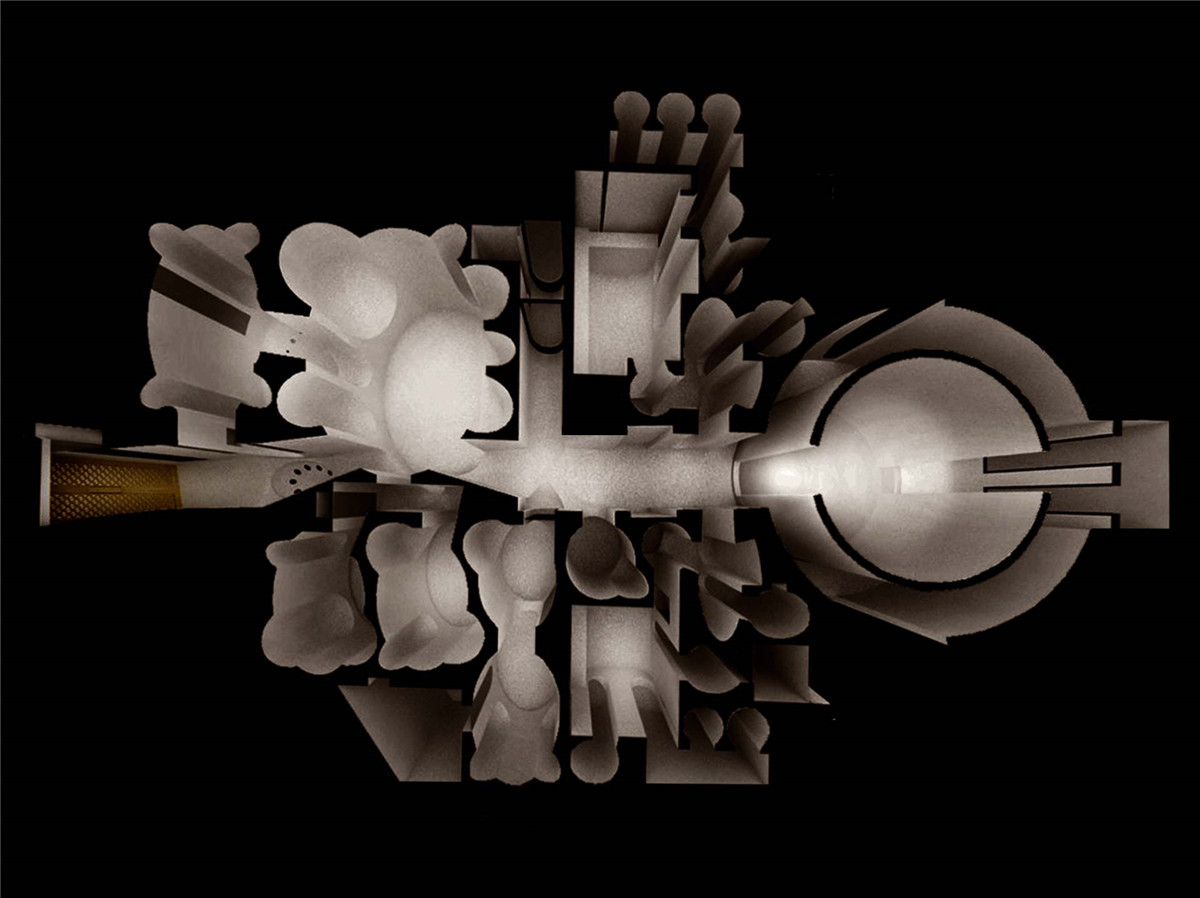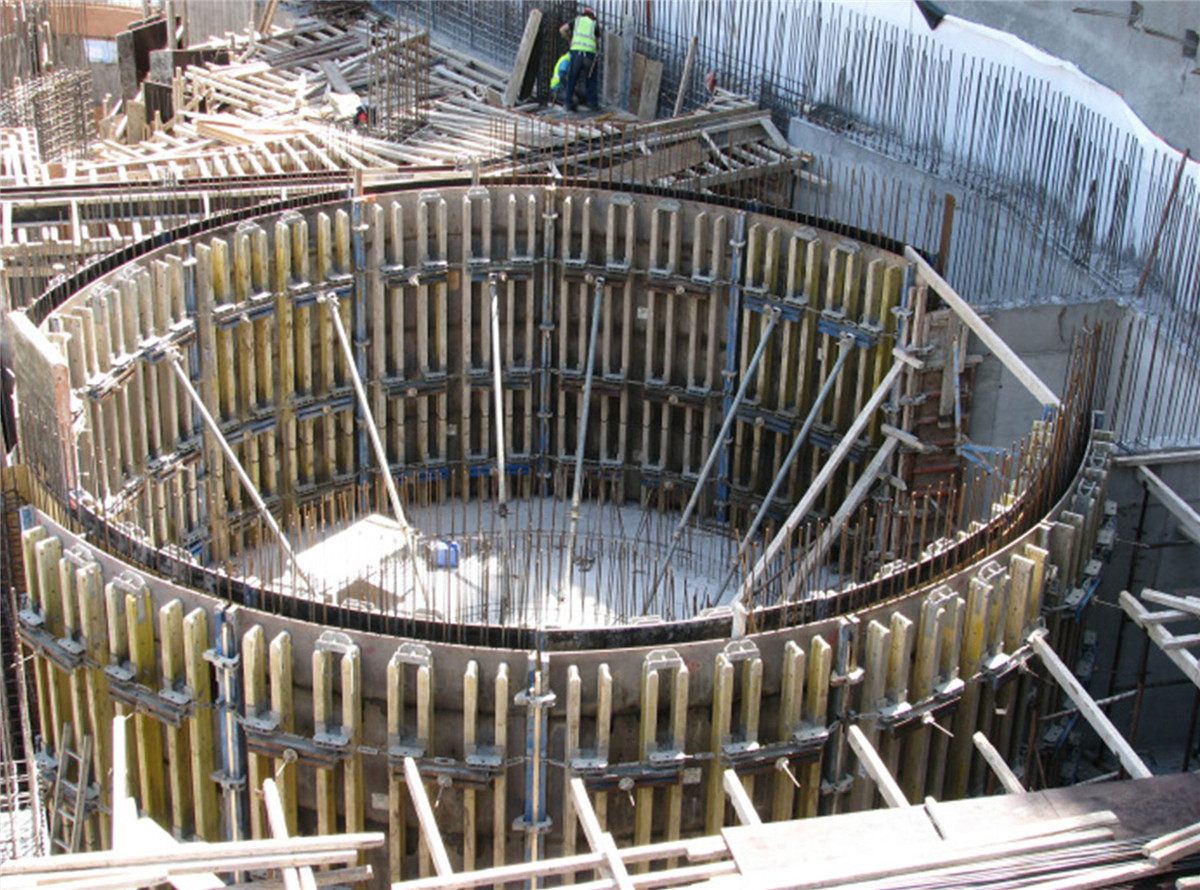 The 45 rooms of the retreat are hosted within three existing buildings:
The Mancini Mansion, which is a listed building constructed in 1830, is carefully restored. It is structured around a three sided courtyard with a tall palm tree at it's center. The open side of the courtyard reveals the view of the fertile valley of Sparta below.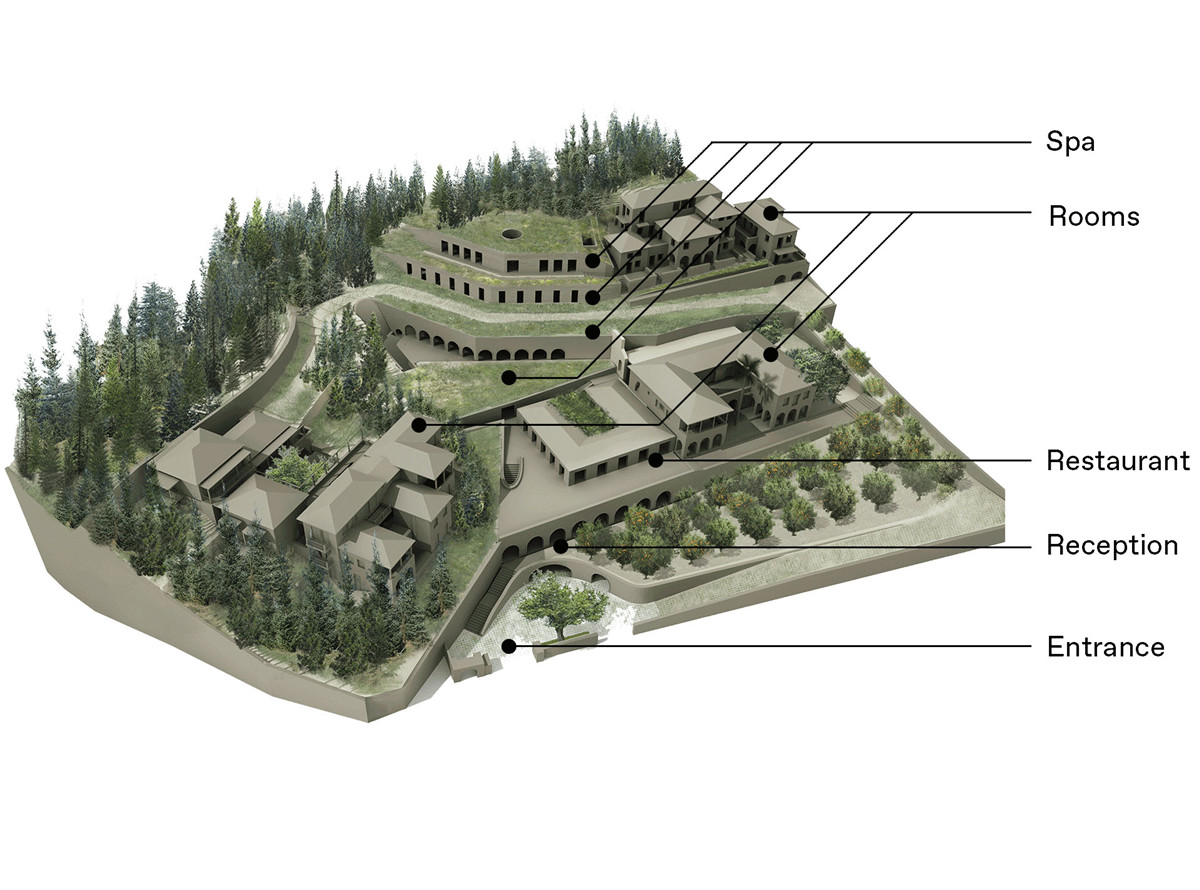 Two less important buildings, constructed but never completed in the 1990's, are refurbished not restored. Only their exterior shell is maintained, their interiors are completely gutted and redefined.
SEE MORE DECA