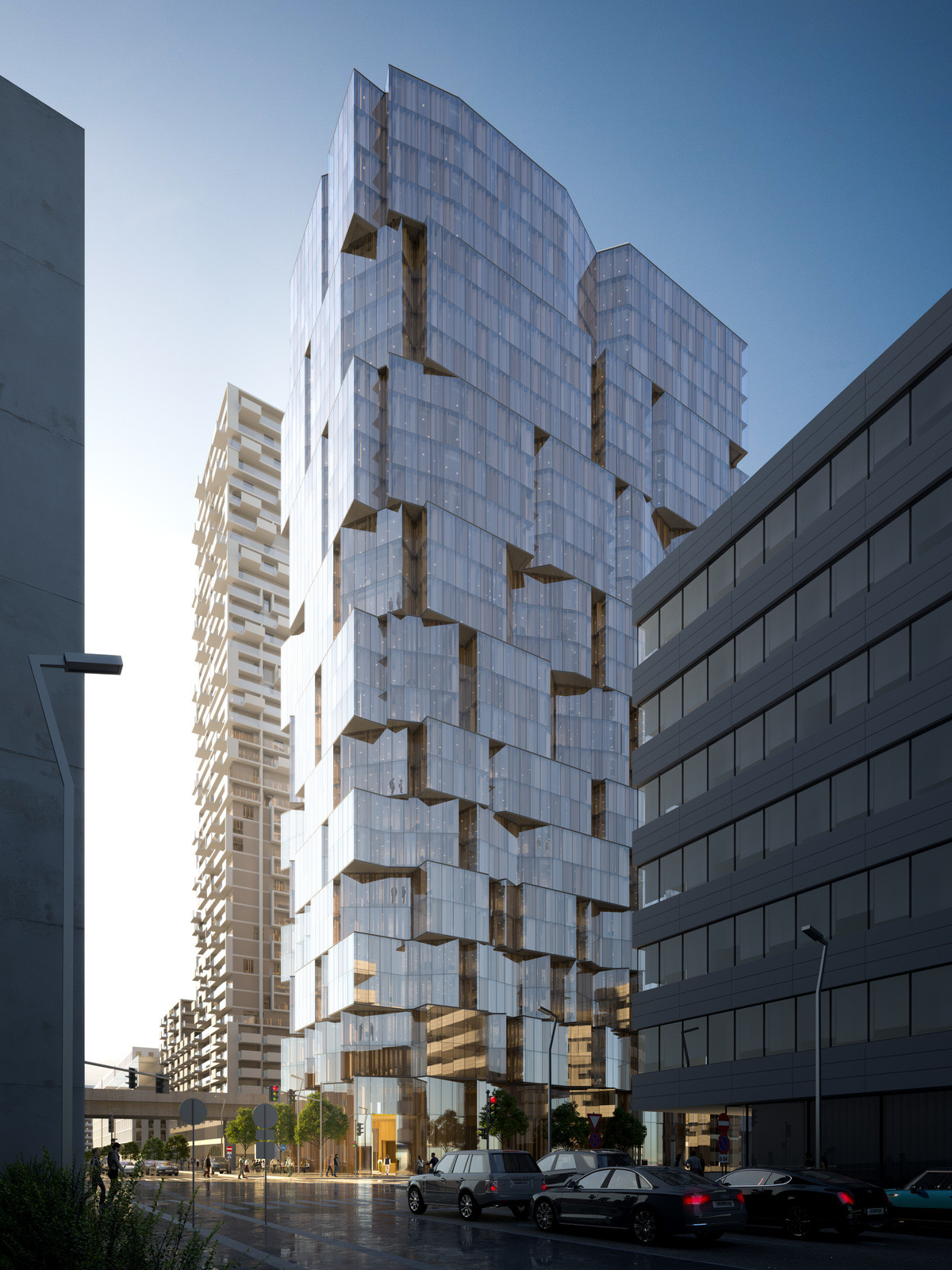 Vienna, Austria, 2019
Our proposal for The Cloud @ Donaumarina is a sustainable and dynamic architectural ambition that creates a new benchmark for working environments in Vienna. The Donaumarina District along the river Danube is currently defined by a mosaic of building proportions and programmes, ranging from small-scale houses to high-rise offices, all within close proximity to each other. In response to these existing contrasts, The Cloud @ Donaumarina rotates facade volumes at different heights, allowing the building to connect and integrate appropriately with its surroundings. The facade interchanges from smaller human-scale volumes along the pedestrian level to bigger volumes at the top, creating a unique addition to the waterfront skyline. Together with its neighboring tower, it creates an urban ensemble in the city's rapidly developing Donaumarina District.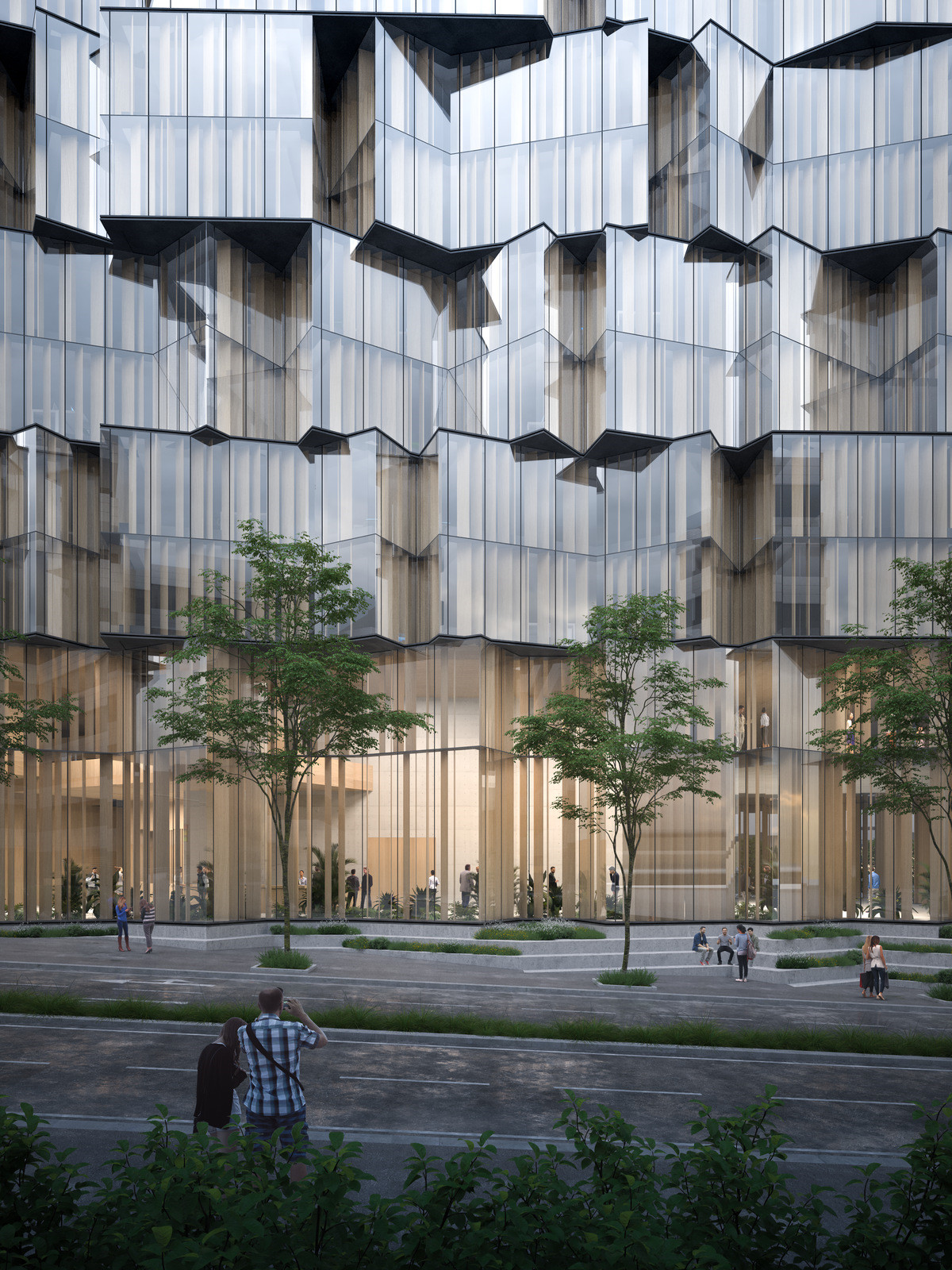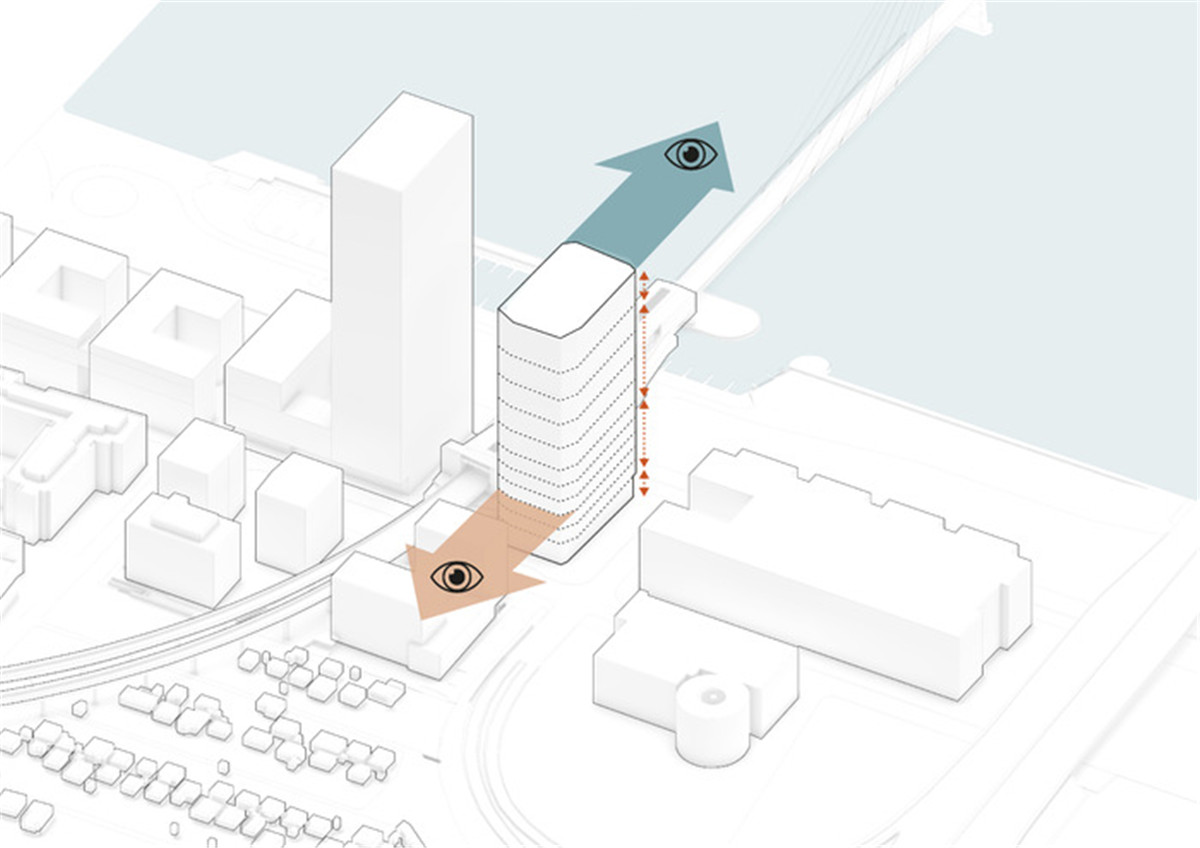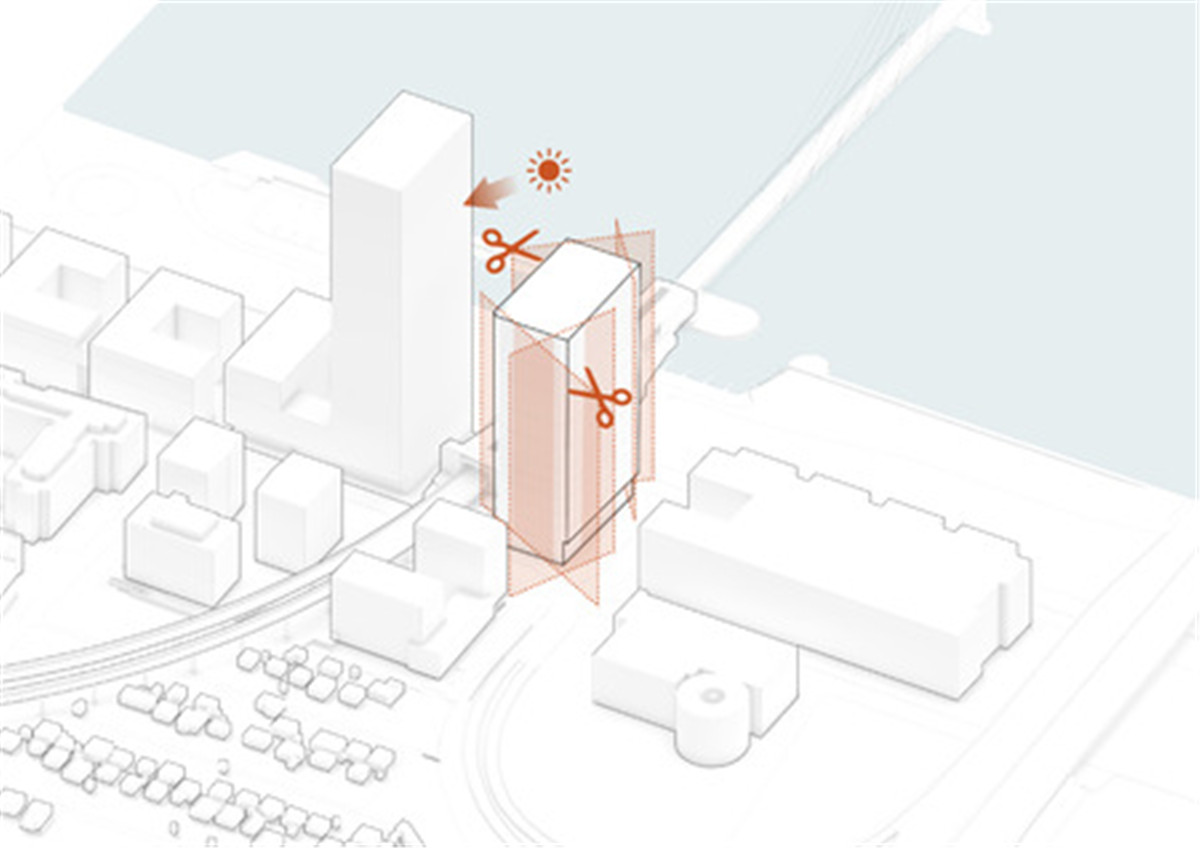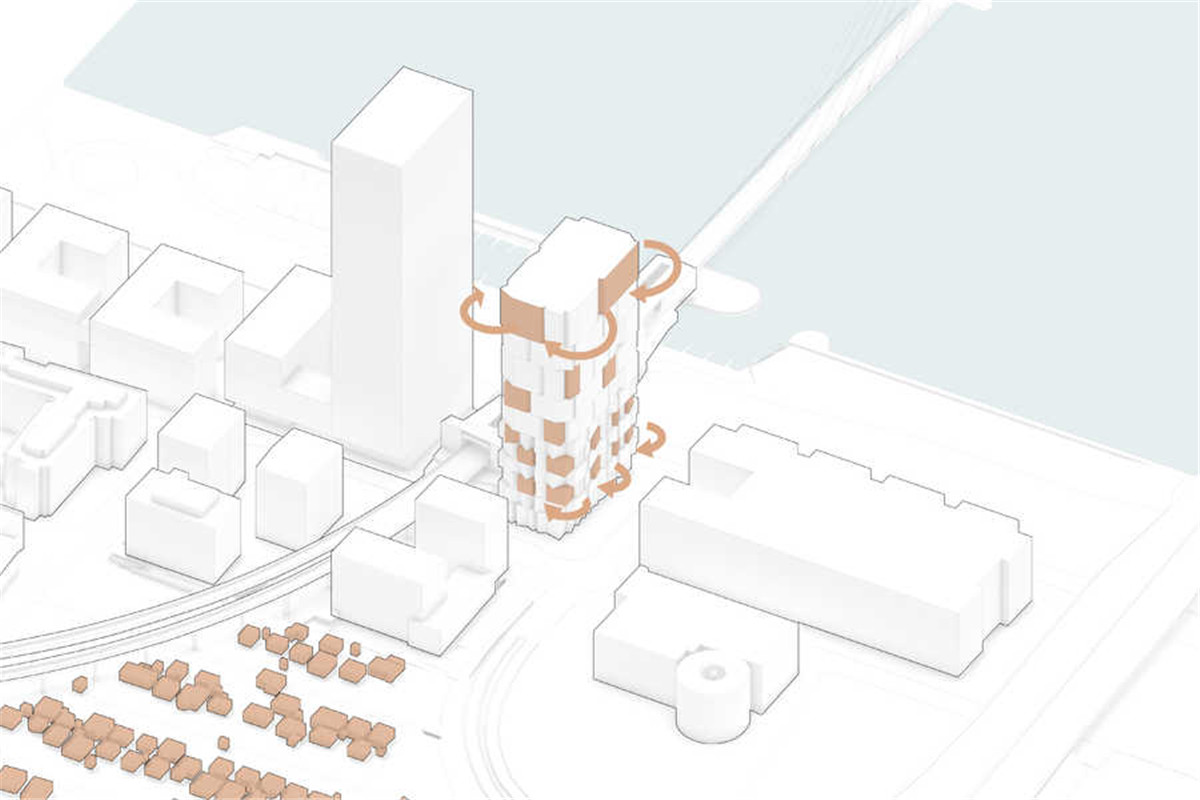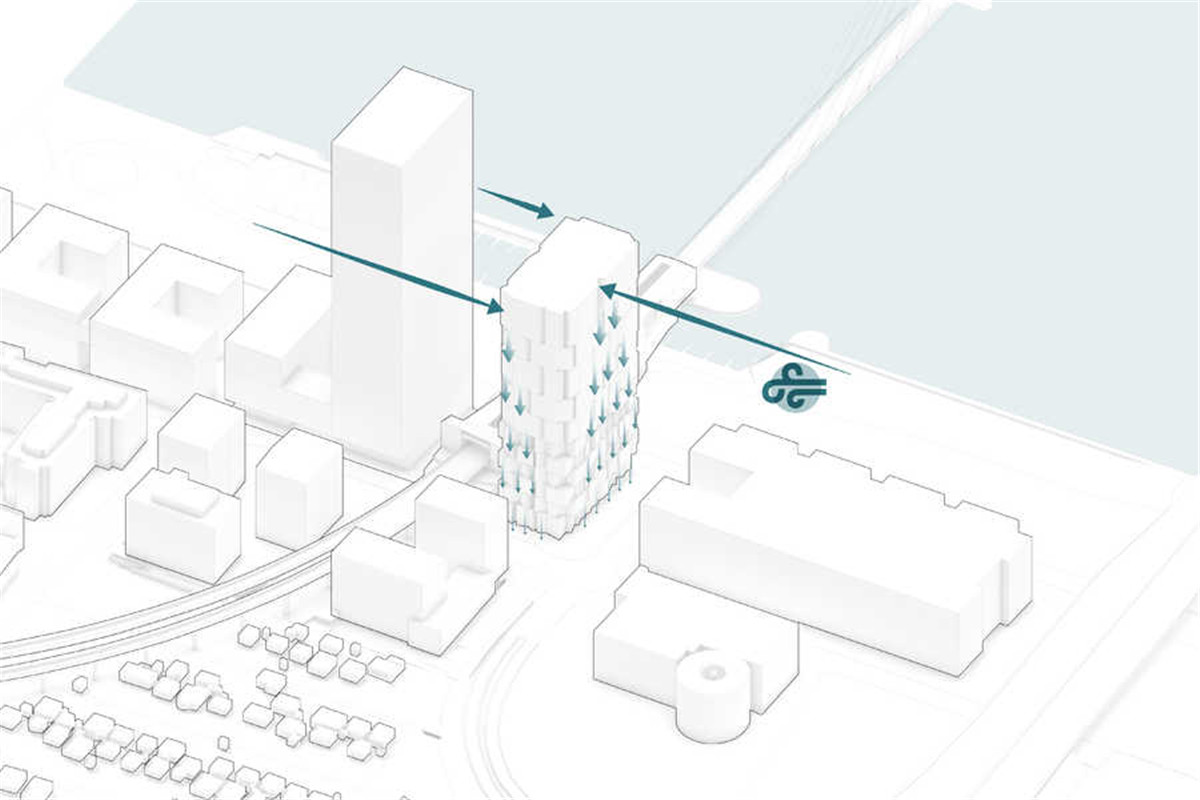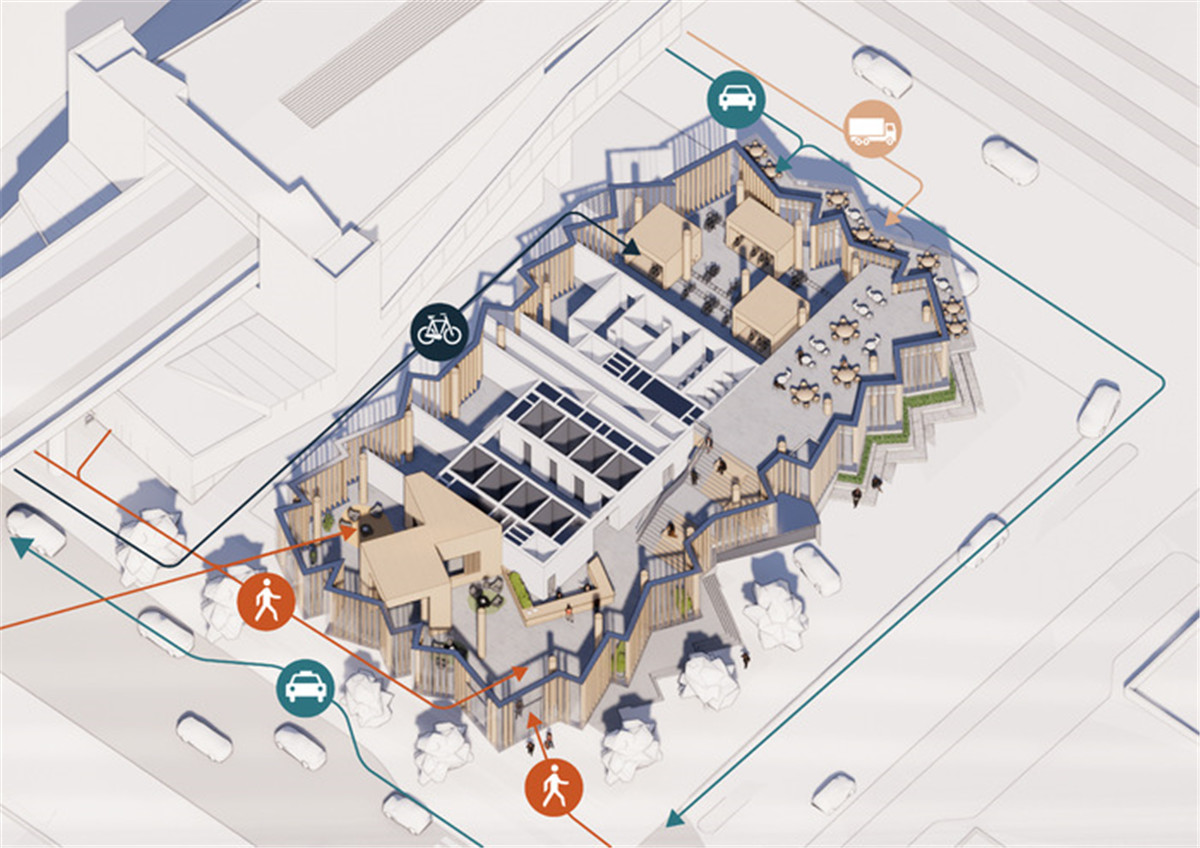 Design Concept
While many office towers are often indifferent to their context, The Cloud proposes a design that responds to its surroundings and to the people at work within. Inside the building, strategically rotated volumes create dynamic spaces of work, with a floorplate that provides corner offices for all workers. Furthermore, all spaces within the building can be customised and enhanced through a curated set of spatial plugins which are interchangeable on any floorplate. From the outside, the pedestrian eye level is brought to a human scale through more frequent facade rotations, attracting the public realm into the building. Larger rotated volumes elevated above the neighbouring buildings offer bigger floorplates, which respond accordingly to the scale of the surrounding city and landscapes.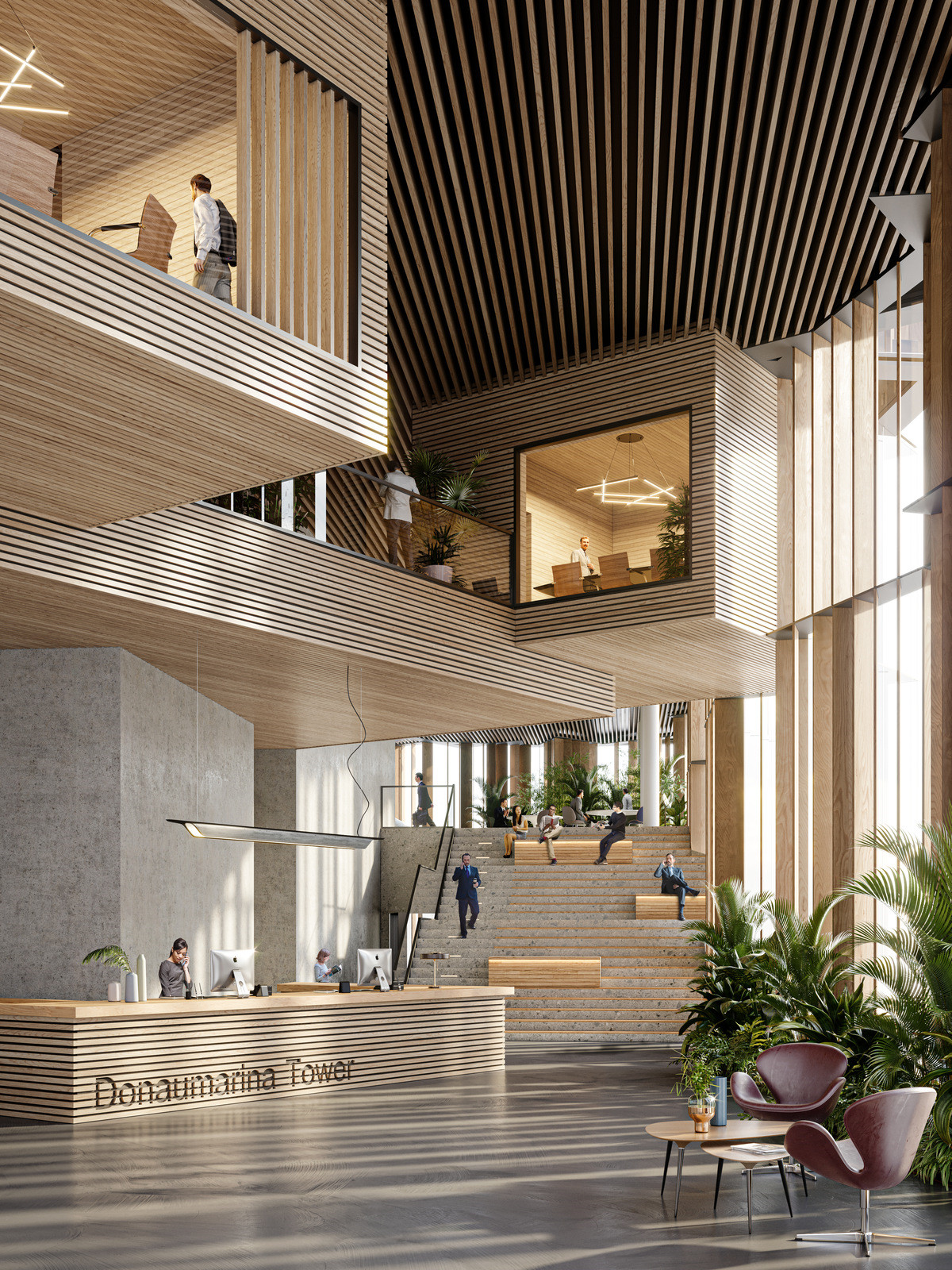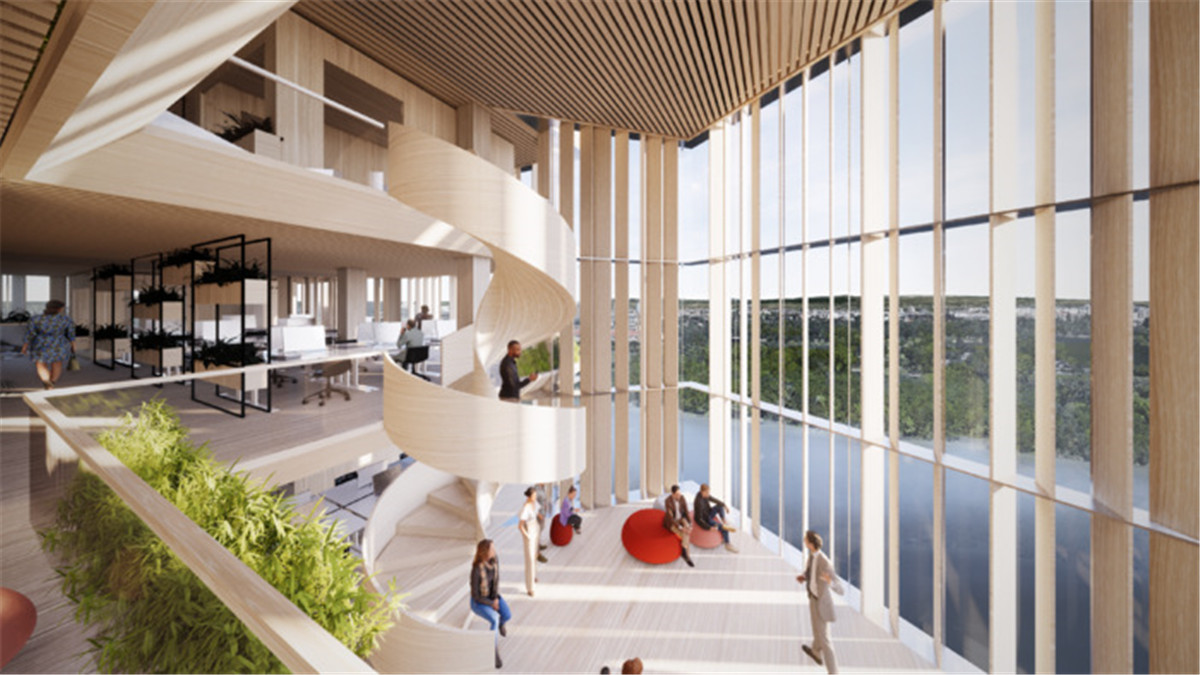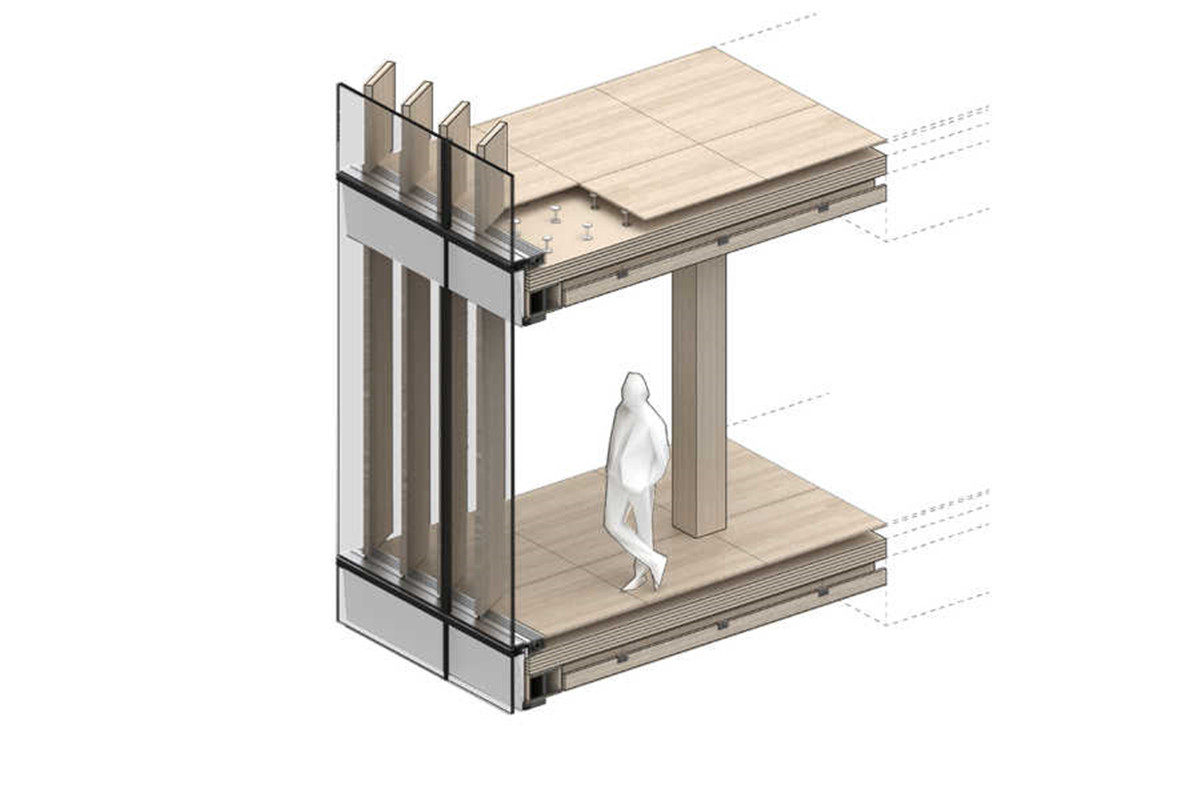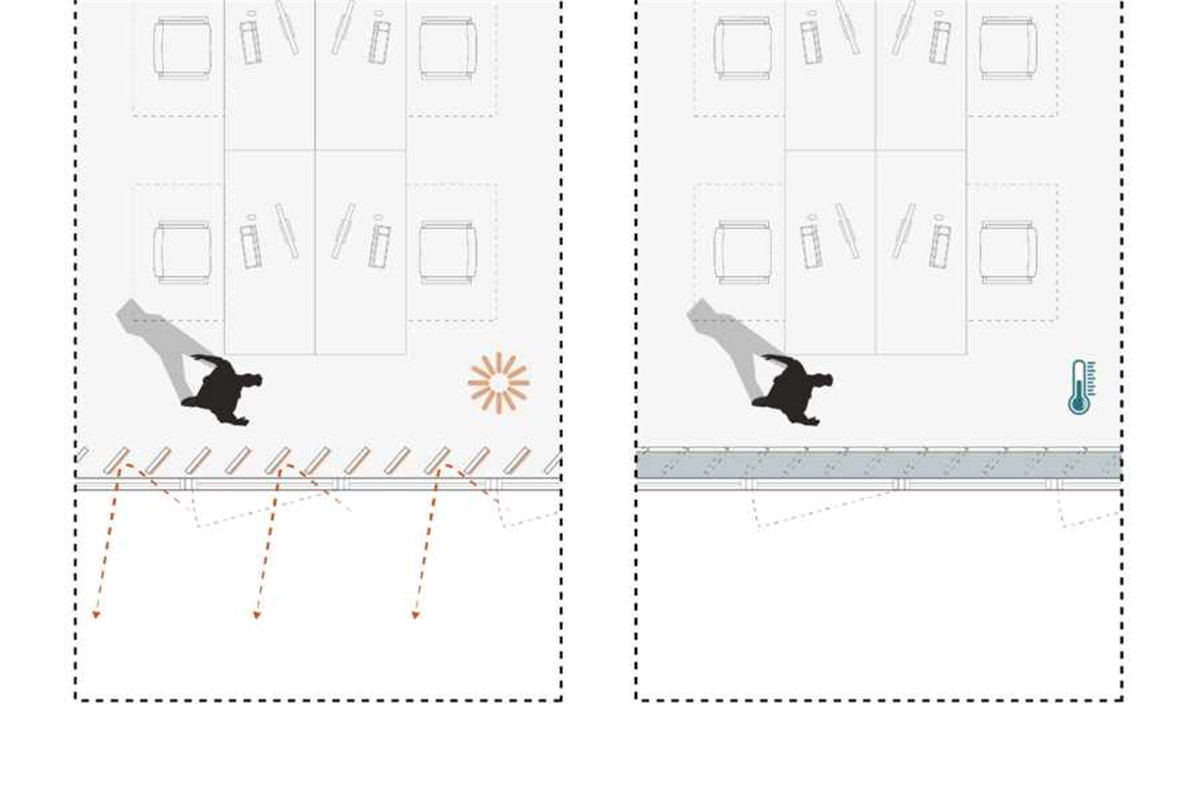 The Wooden Workplace
In order to create a sustainable tower that prioritises the health and well-being of its users, the majority of The Cloud is made from wood. Visible wooden floors, columns and beams create a warm interior atmosphere. Together with a concrete core and steel beams along the edges, the tower rises up to 103 meters. If built, it would become the tallest timber high-rise in Austria. To ensure that the wooden structure is also visible from the outside, the design introduces a system of motorised wooden shutters along the facade that protect the interior from too much sunlight, while at the same saving energy when closed.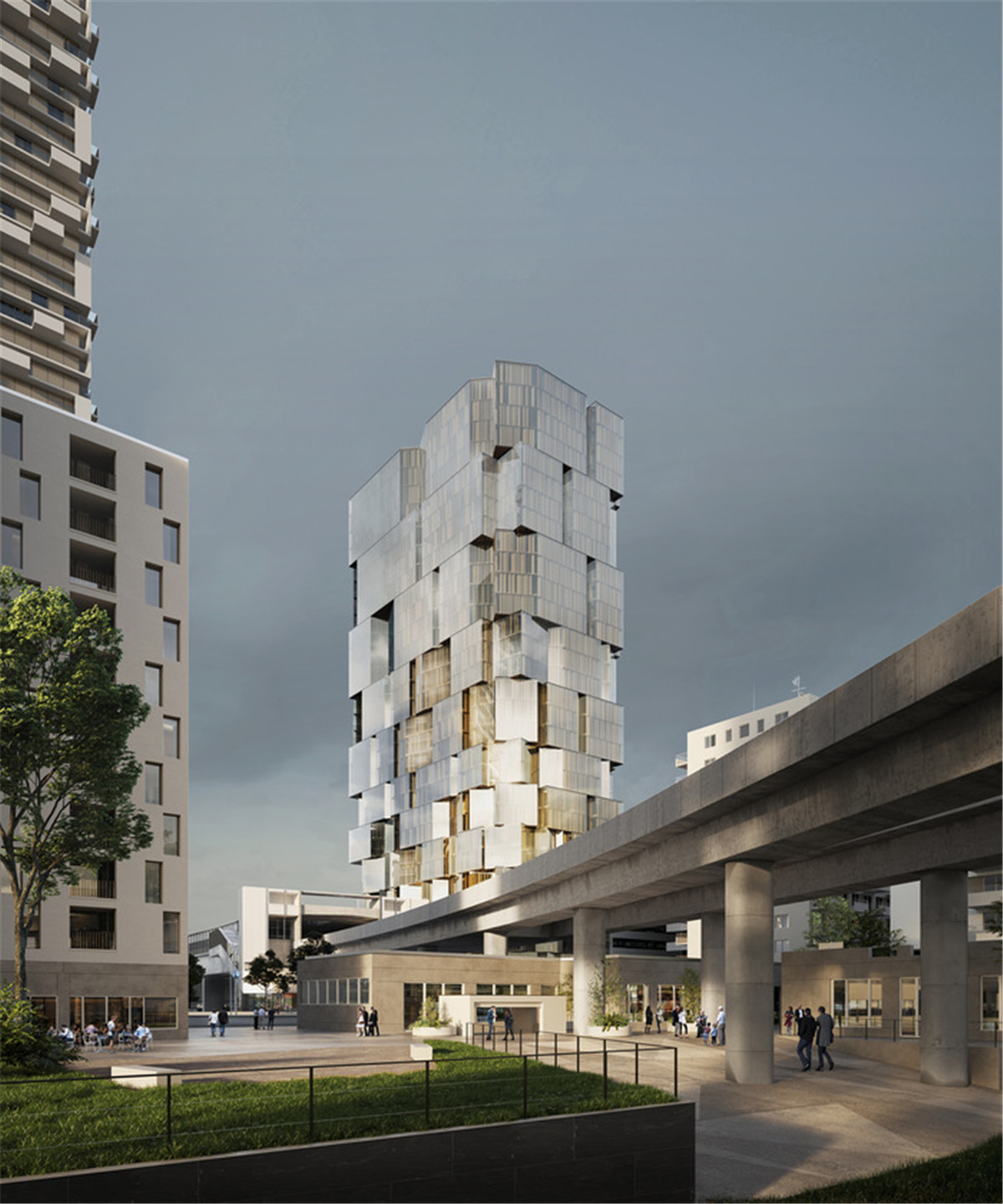 The Silver Lining
Taking inspiration from cloud computing, The Cloud is a network of wooden volumes wrapped in glass, creating an open and transparent space that connects to its surroundings. Holding the health and wellbeing of its users at its core, The Cloud helps working communities to connect to each other. Nodes of single protruding units shape new working environments, generating a unique identity and community for the Donaumarina District.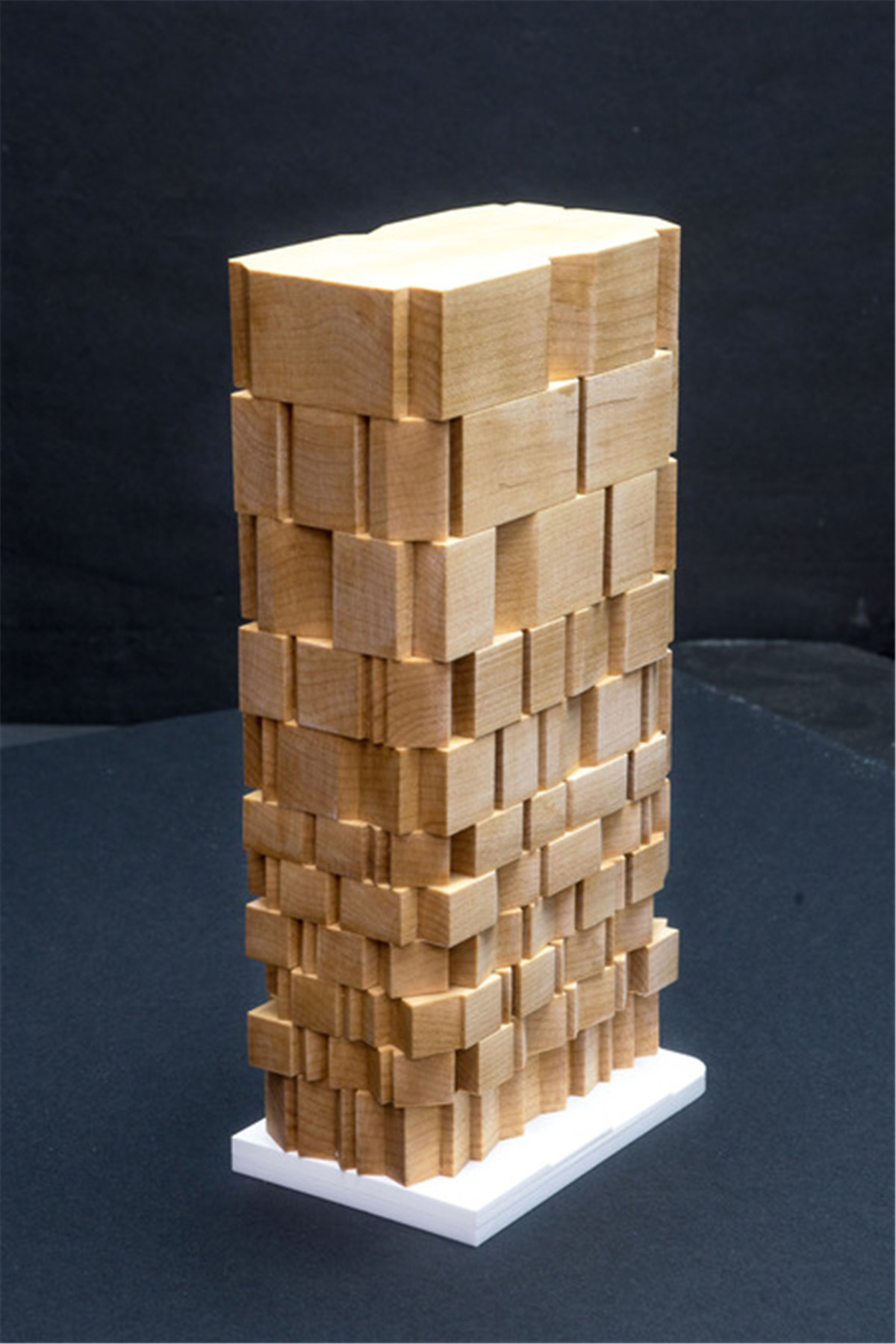 Client: Bauträger Austria Immobilien GmbH
Location: Vienna
Building surface: 44.718 m2
Building volume: 155.302 m3
Building site: Donaumarina
Program: office and retail in podium
Status: Competition
SEE MORE unstudio