Defining a new edge of the city, Vista Tower will be the third tallest building in the Chicago skyline when complete. Lifted at the center, it knits the downtown Lakeshore East community to its surroundings with unprecedented urban connections and enhanced public access to the Chicago River.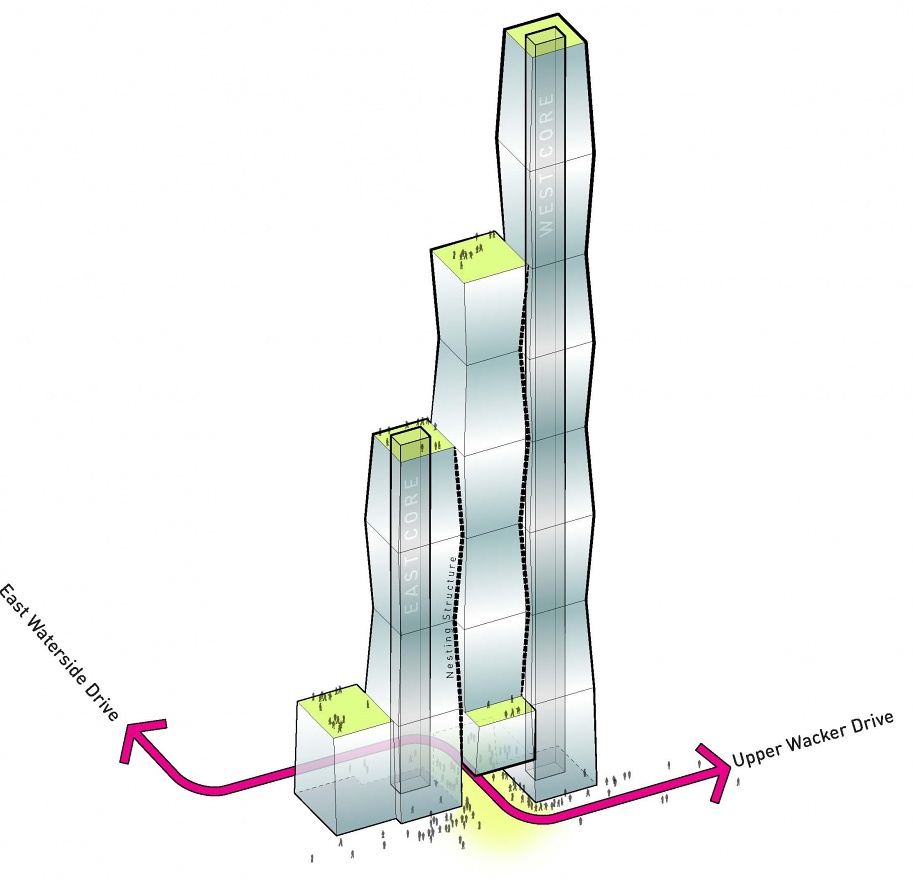 Residential and hotel amenities combine at the upper levels, creating a vibrant social center. At ground level, the building creates an essential pedestrian connection between the Chicago Riverwalk and the nearby community park's outdoor recreational facilities.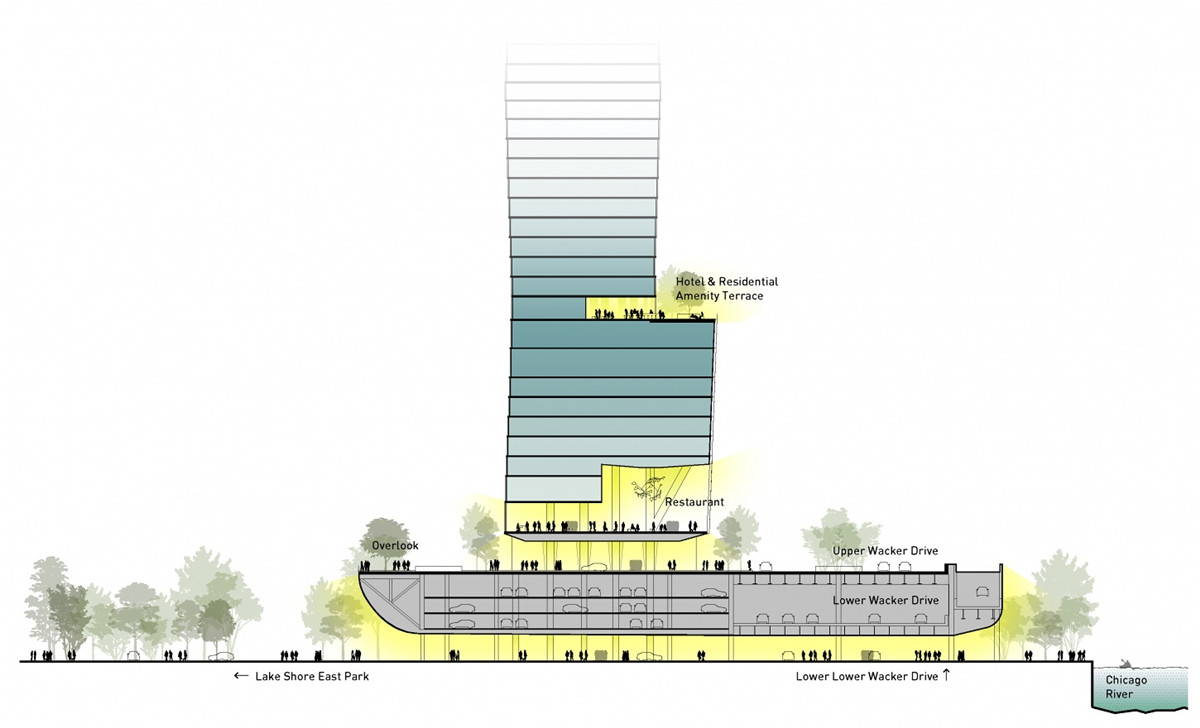 Looking up from the river and park, the tower presents itself as three interconnected volumes of differing heights. Moving rhythmically in and out of plane, the overall flowing appearance of the building is the result of an alternating geometry between these three volumes. The building's dimensions have the added benefit of accentuating corner views and allocating green space at various heights.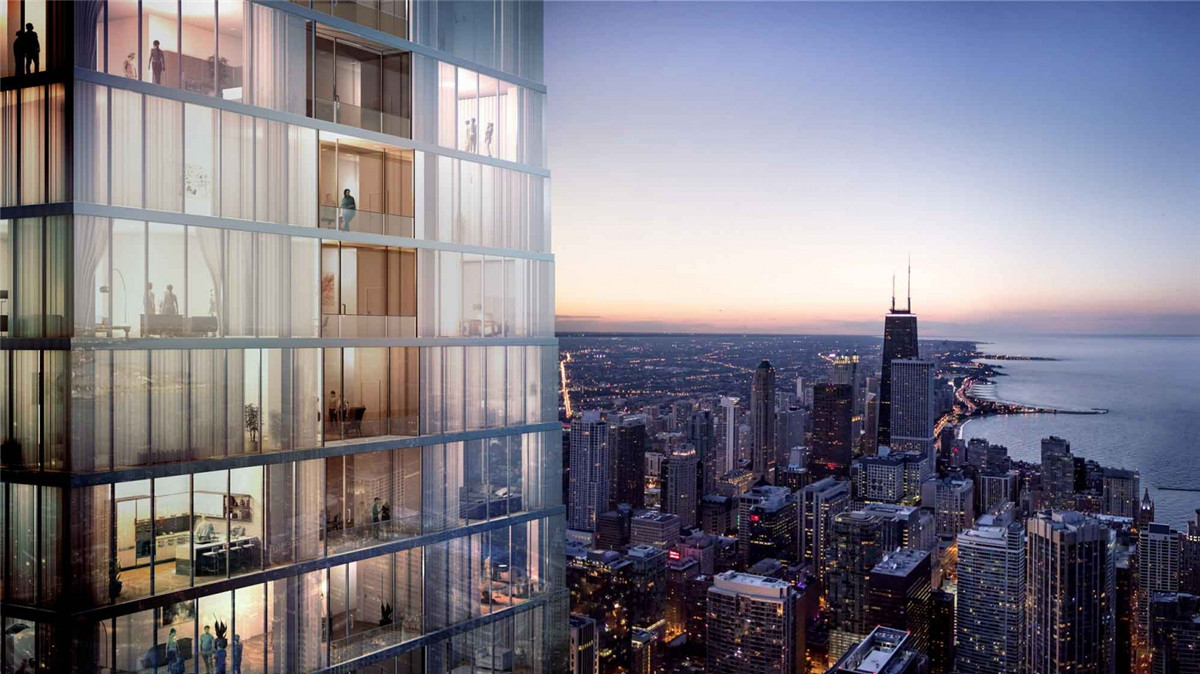 Upper-level condominiums offer panoramic views of downtown Chicago. Rendering courtesy Magellan Development.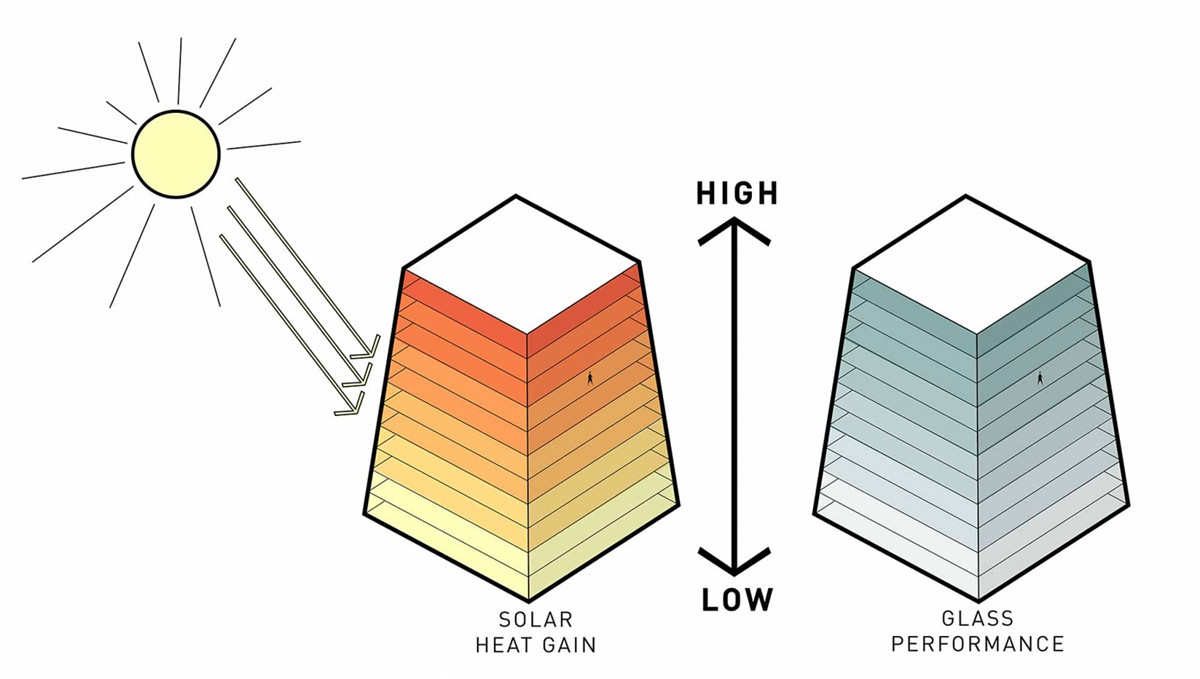 A gradient of colored glass allows for unique responses to the various conditions of the frustum volumes, improving the building's overall environmental performance.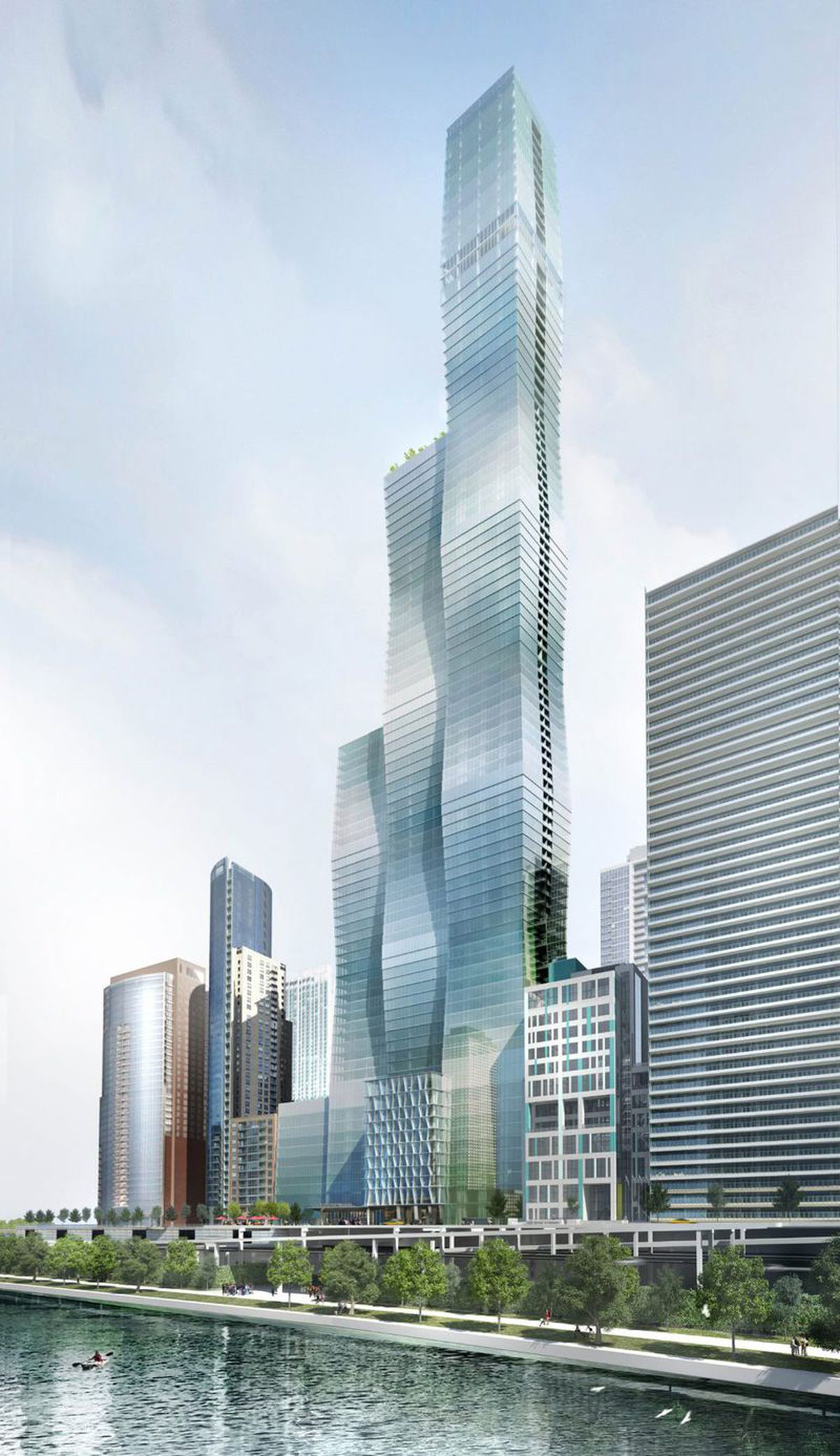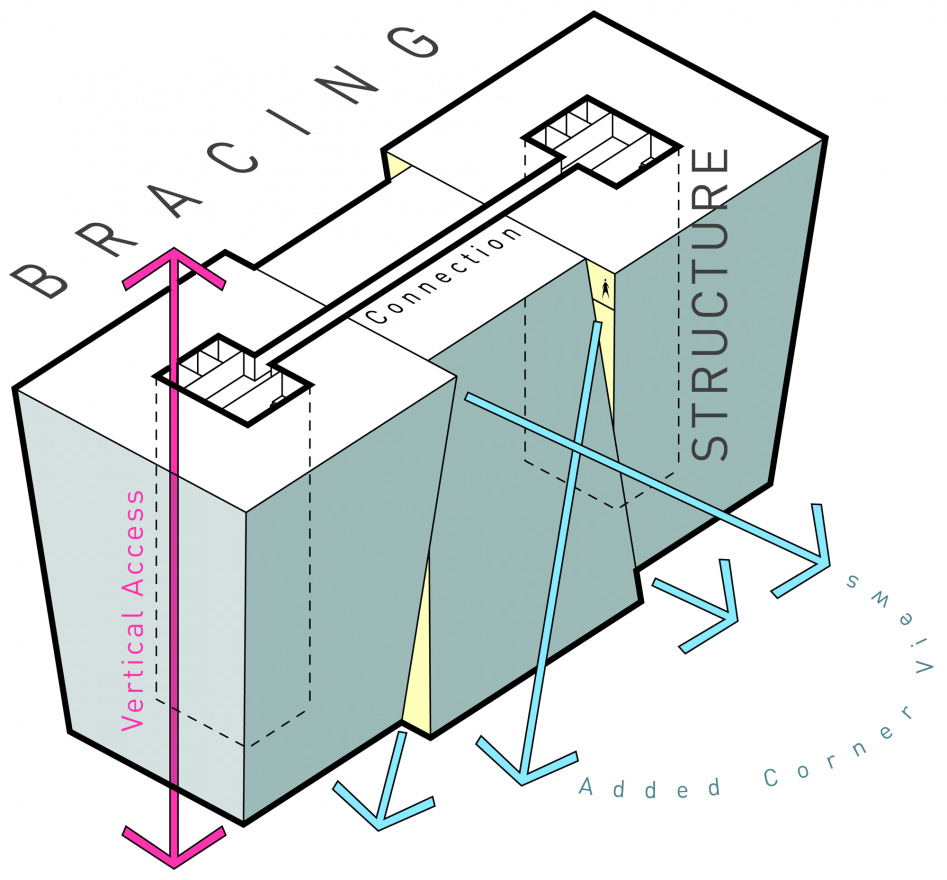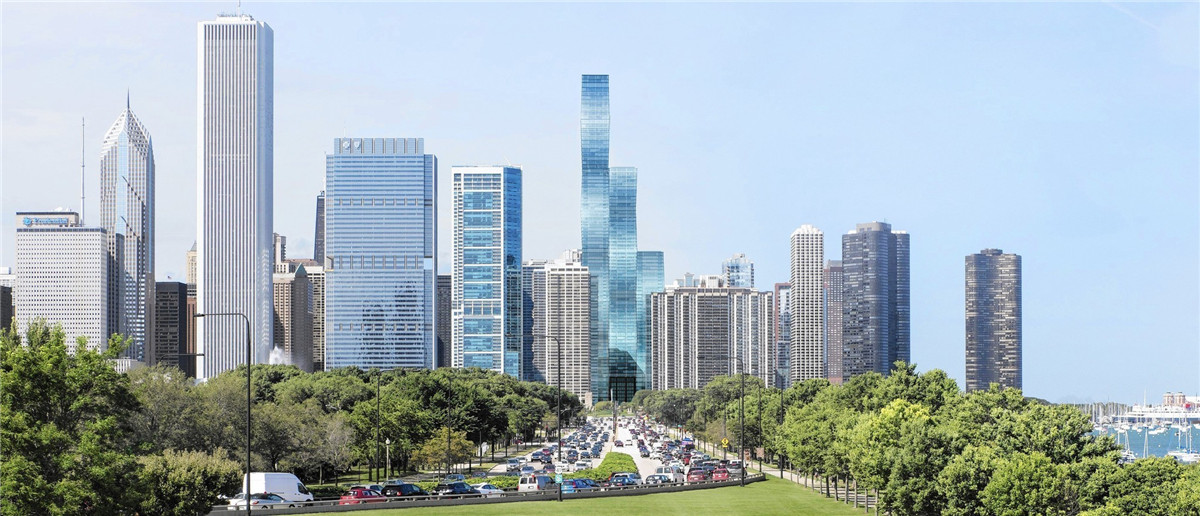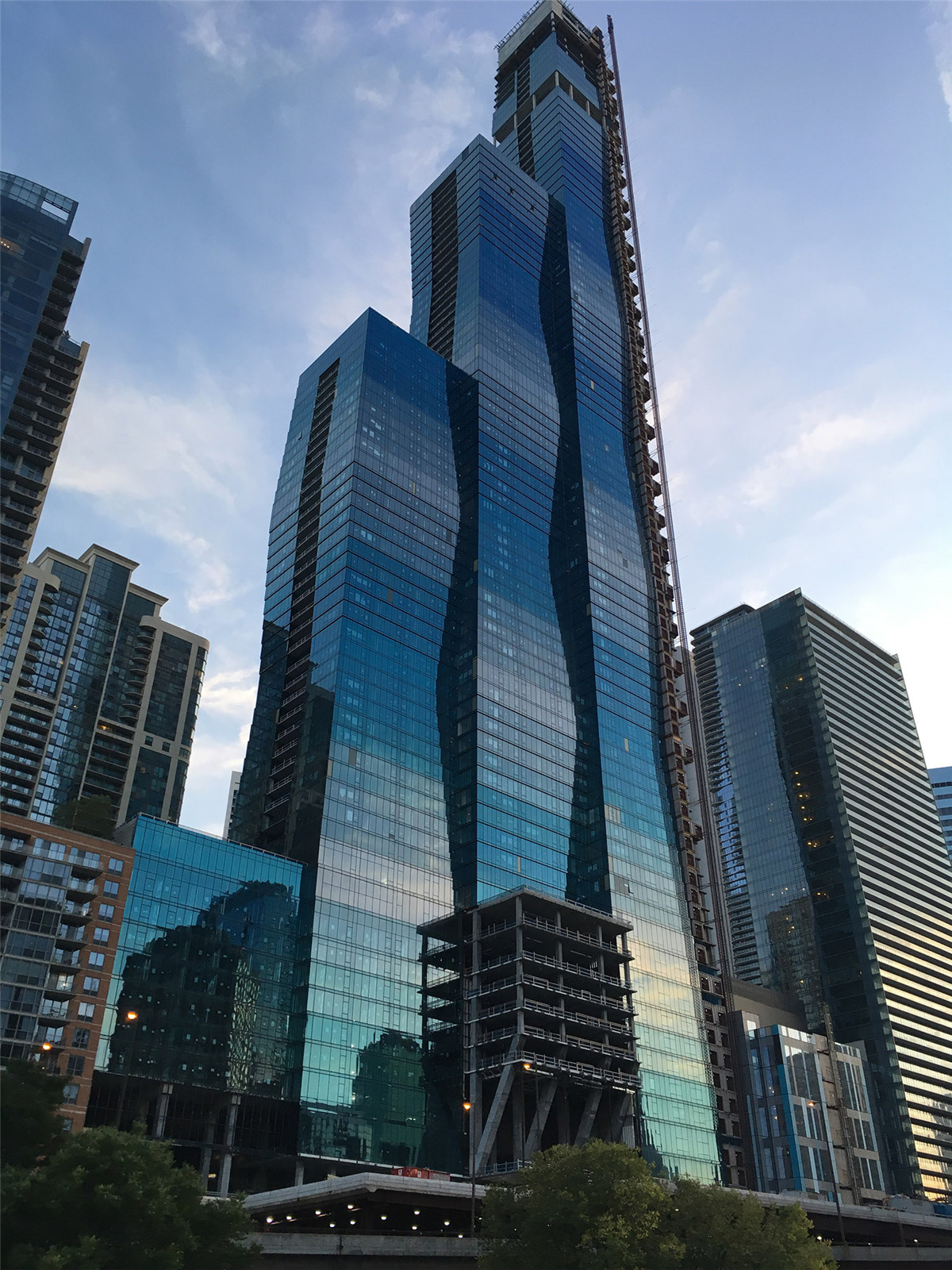 In order to create the building's stepped edges, "walking columns" align to the outer corners of the floor plates as they step in and out.
Location: Chicago, IL
Status: Under construction
Client: Wanda Group and Magellan Development Group
Type: Residential, Hotel
Size: 1,900,000 sf / 1,196 ft / 101 stories
Sustainability: Targeting LEED Silver
SEE MORE Studio Gang