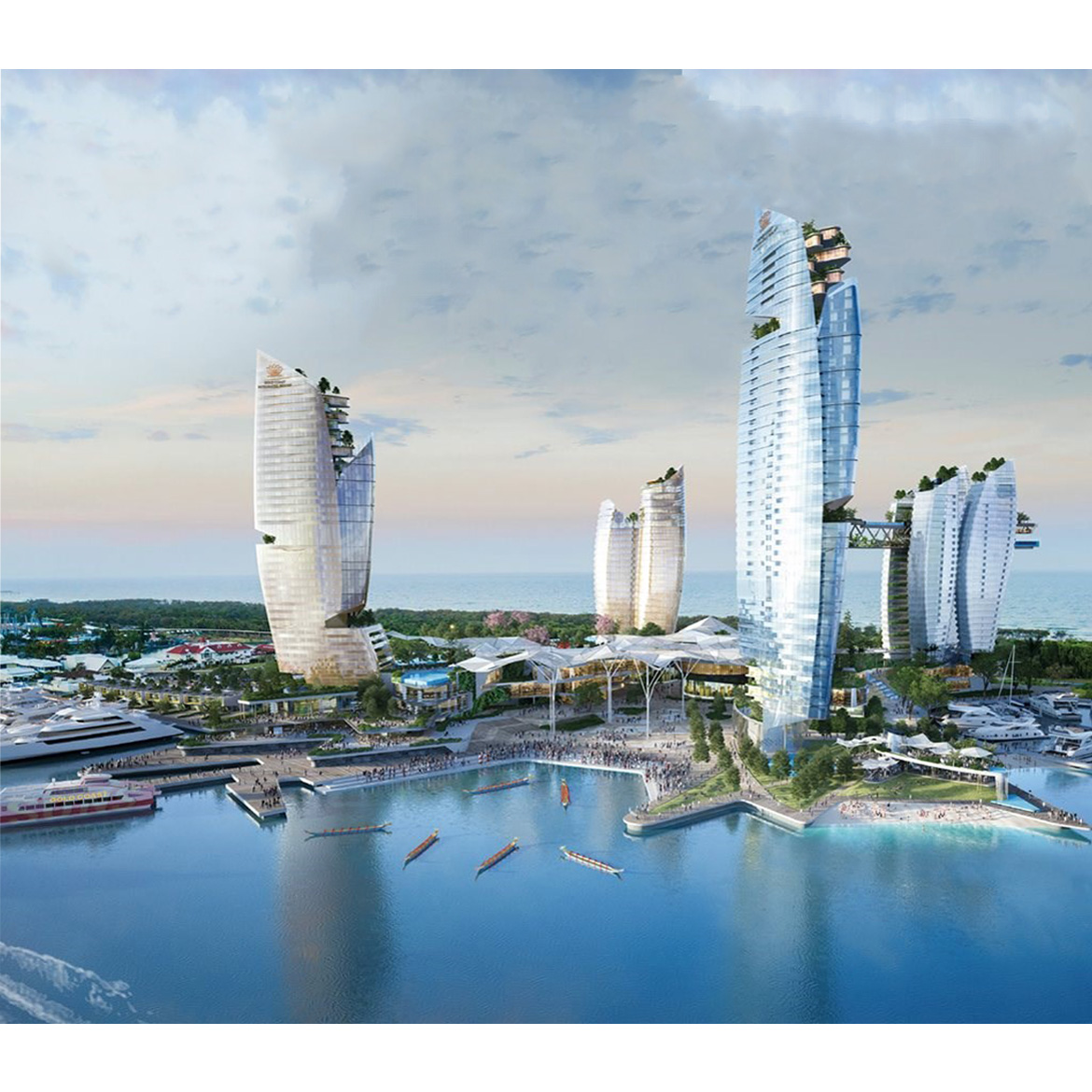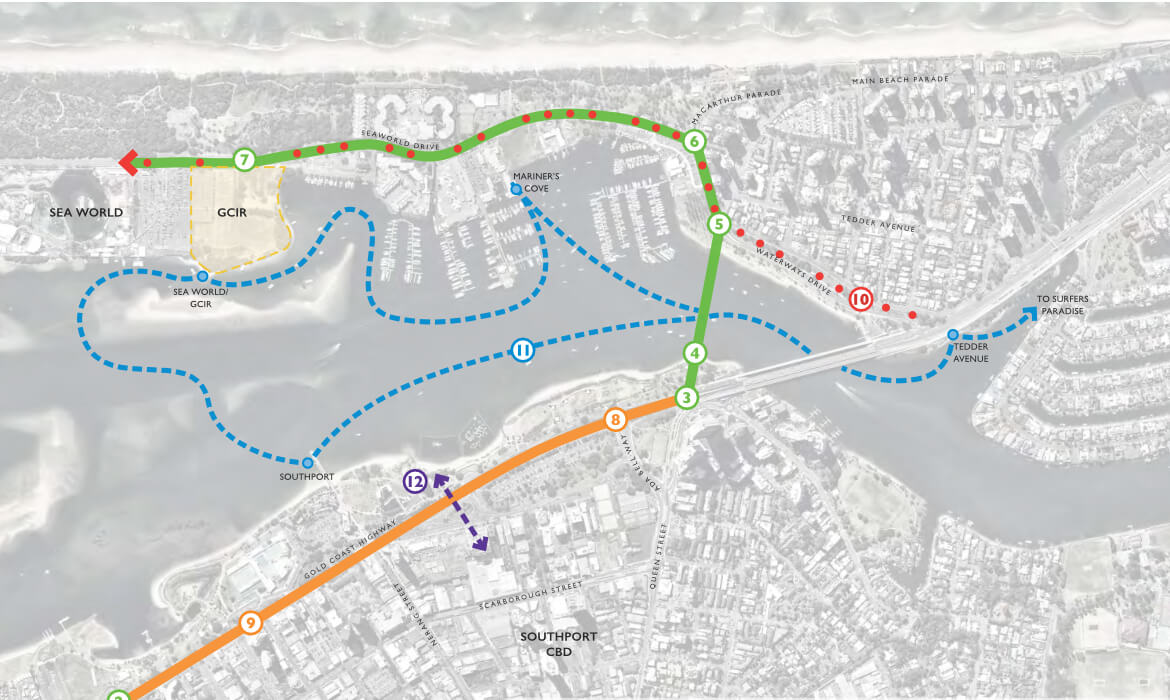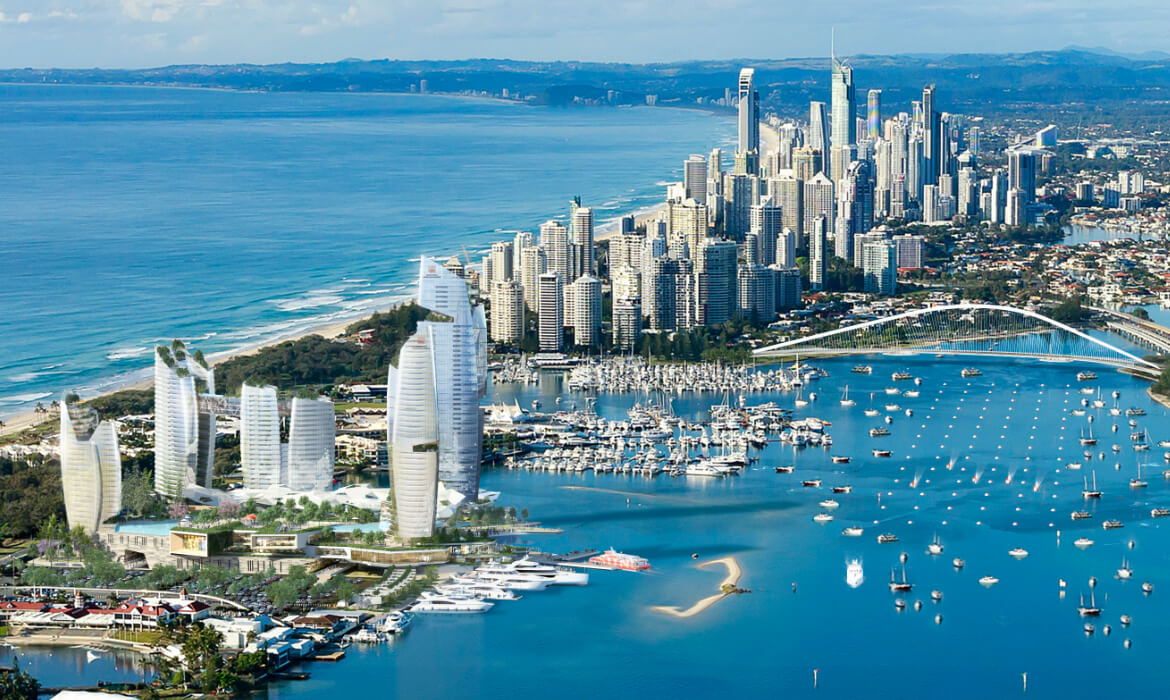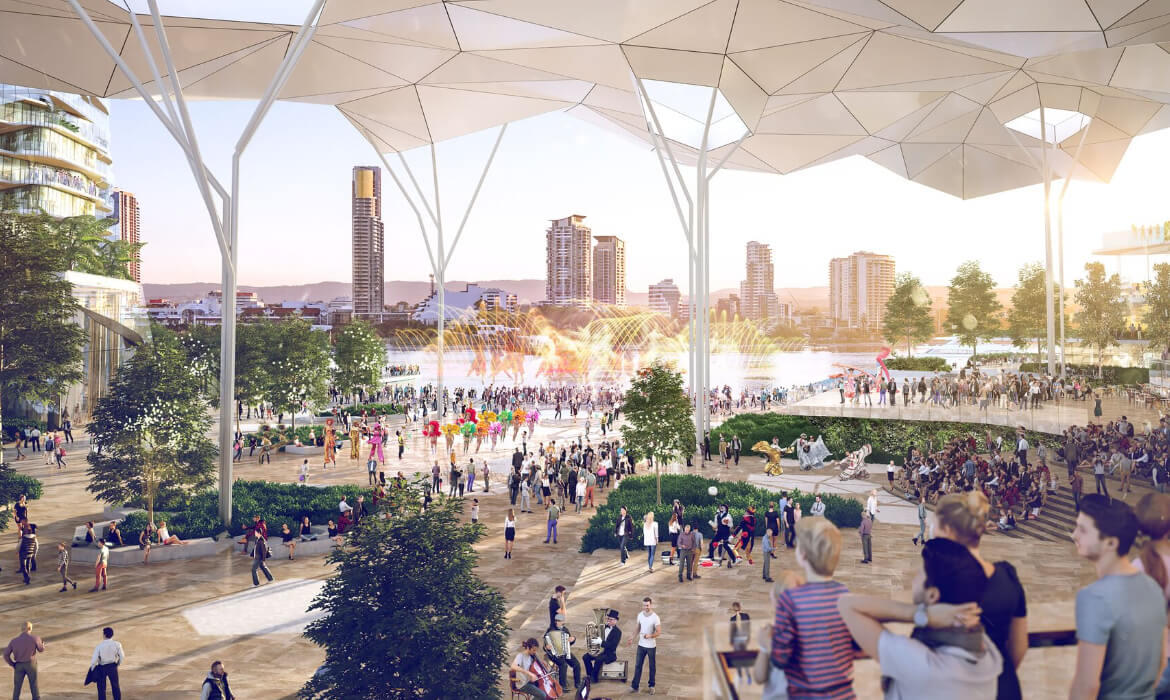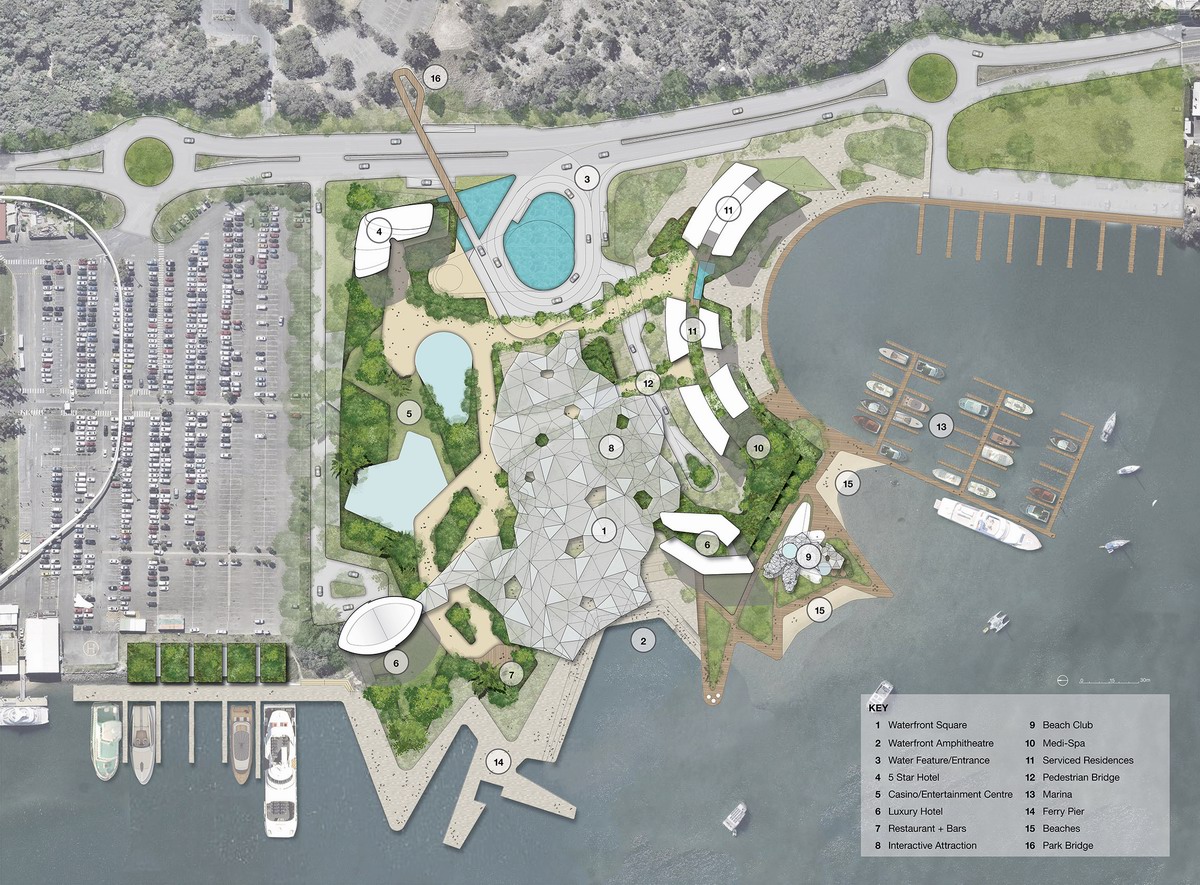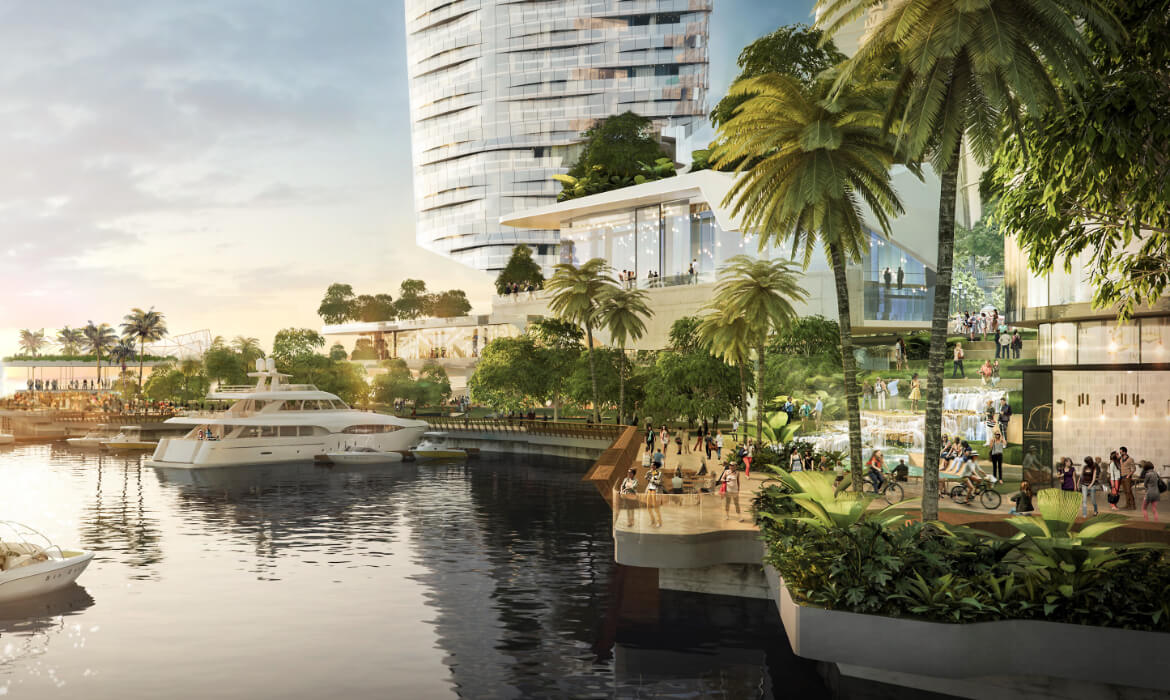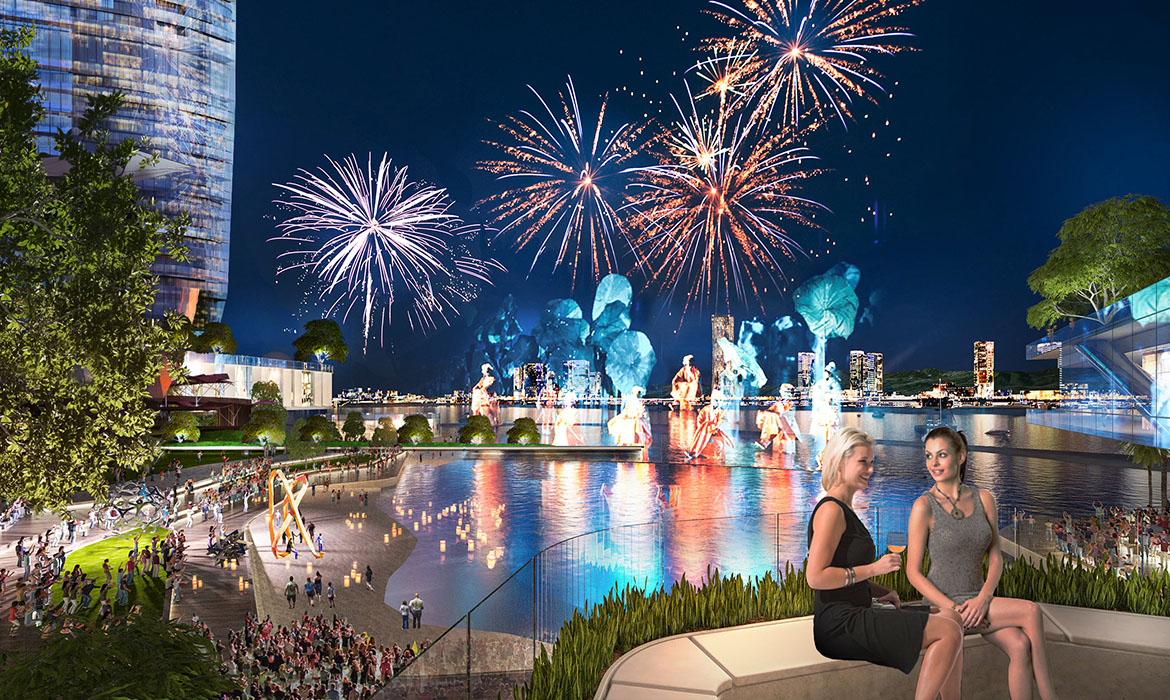 A design for a new multibillion dollar Integrated Resort Development for the Gold Coast was revealed late December.
The design has been provided by Blight Rayner Architecture and would see a new casino and a cluster of hotel and residential towers built on a fivehectare waterfront site on the Southern Spit between Sea World and the Gold Coast Fisherman's Co-operative.
It will also include an extensive foreshore redevelopment, including a 1,200seat Broadwater amphitheatre, beach club, marina and a possible new bridge to Southport.
Chineseowned ASF Consortia is behind the development and has reportedly been in talks with James Packer's Crown Resorts to operate its casino.
ASF Director Louis Chien says the project will invest $3 billion into the Gold Coast, create an estimated 10,000 jobs and attract a projected 1.5 million additional tourists to the Gold Coast each year.
He also says that a traffic solution is provided for the project, with core infrastructure funded by ASF.
The new plans came just weeks before demolition works begin at the $2 billion Queens Wharf Brisbane integrated resort development in the state's capital.
The Cottee Parker Architectsdesigned resort, which will include a giant arcshaped casino, five new hotels and an infinity pool overlooking the Brisbane River, has been approved and expected to commence works this month. This was despite significant concerns from the Australian Institute of Architects.
SEE MORE blightrayner