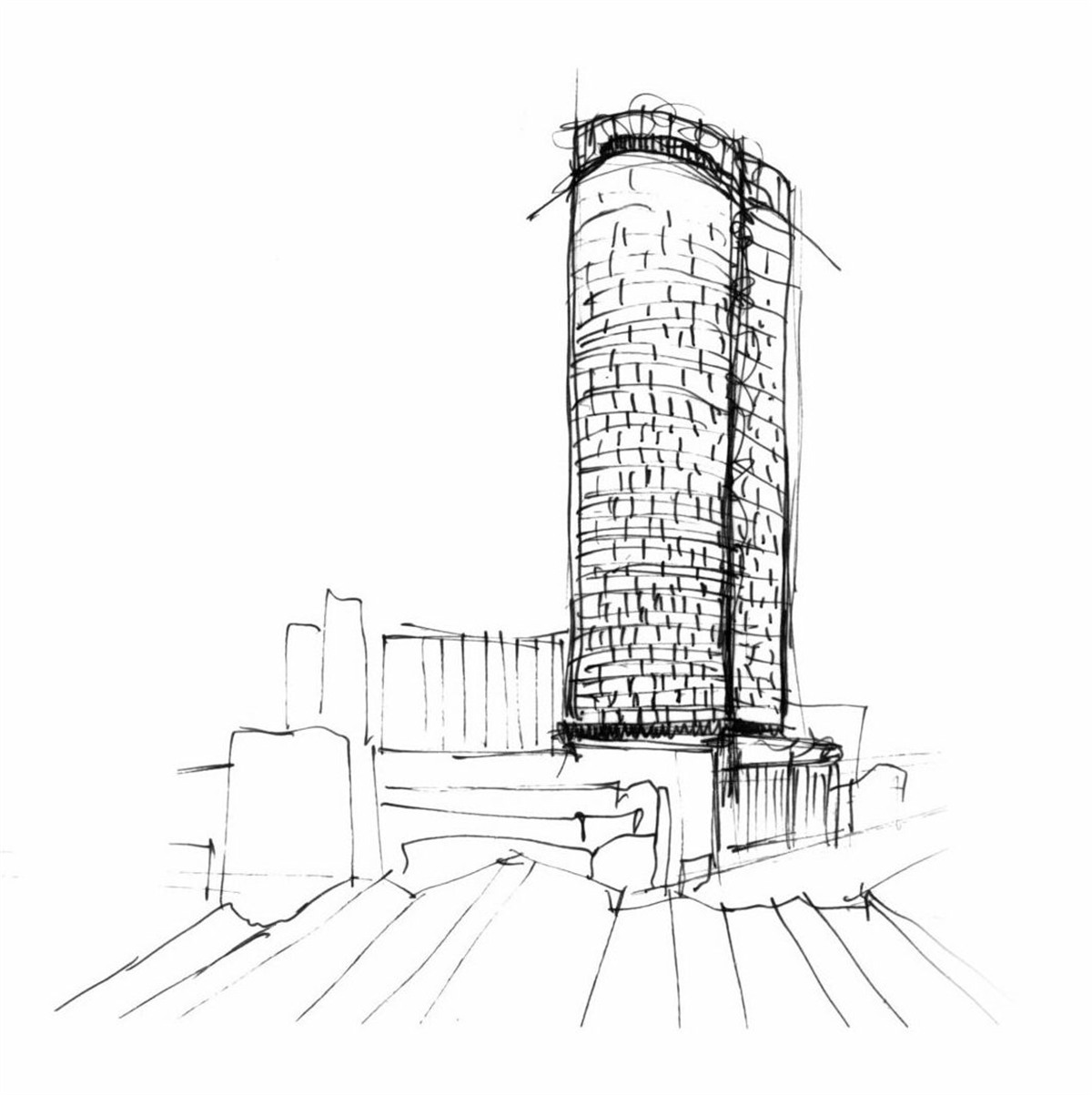 A landmark build-to-rent development designed to foster a strong sense of community, LIV Munro offers residents new ways to live, work and play within Melbourne's Queen Victoria Market precinct. LIV Munro is the first stage of the broader Munro development, incorporating community spaces, hotel, affordable housing, city library and activated laneways. Sited within the Munro precinct delivered by PDG in collaboration with the City of Melbourne, the residential tower is designed by Bates Smart architects for Mirvac.
LIV Munro 是一个地标性的出租式开发项目,旨在培养强烈的社区意识,为居民提供在墨尔本维多利亚女王市场区内生活、工作和娱乐的新方式。LIV Munro 是更广泛的 Munro 开发项目的第一阶段,包括社区空间、酒店、经济适用房、城市图书馆和激活的巷道。 该住宅楼位于 PDG 与墨尔本市合作交付的 Munro 区内,由 Bates Smart 为 Mirvac 设计。
Fundamentally of the market, the LIV Munro tower draws on the energy and vitality of the area's heritage architecture and fine-grained spaces. The brick and concrete detailing of the podium respects the traditional language of the market shopfronts, while active frontages along the façade act in dialogue with public spaces. Multiple pedestrian linkages are also introduced throughout the site.
作为市场的根本,LIV Munro 大厦汲取了该地区传统建筑和精致空间的活力和活力。 裙楼的砖混结构细节尊重市场店面的传统语言,而沿立面的活跃临街面则与公共空间对话。 整个站点还引入了多个行人通道。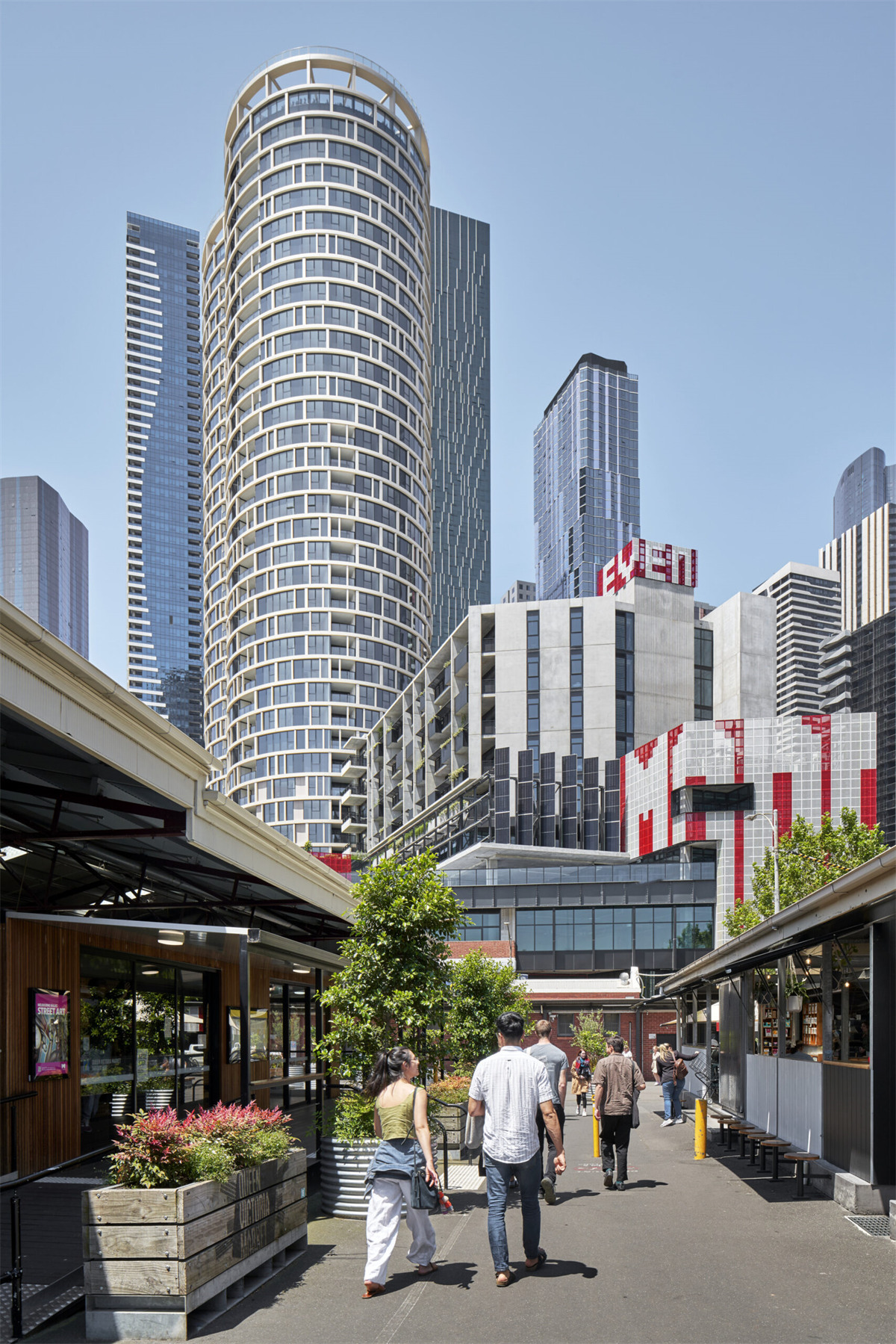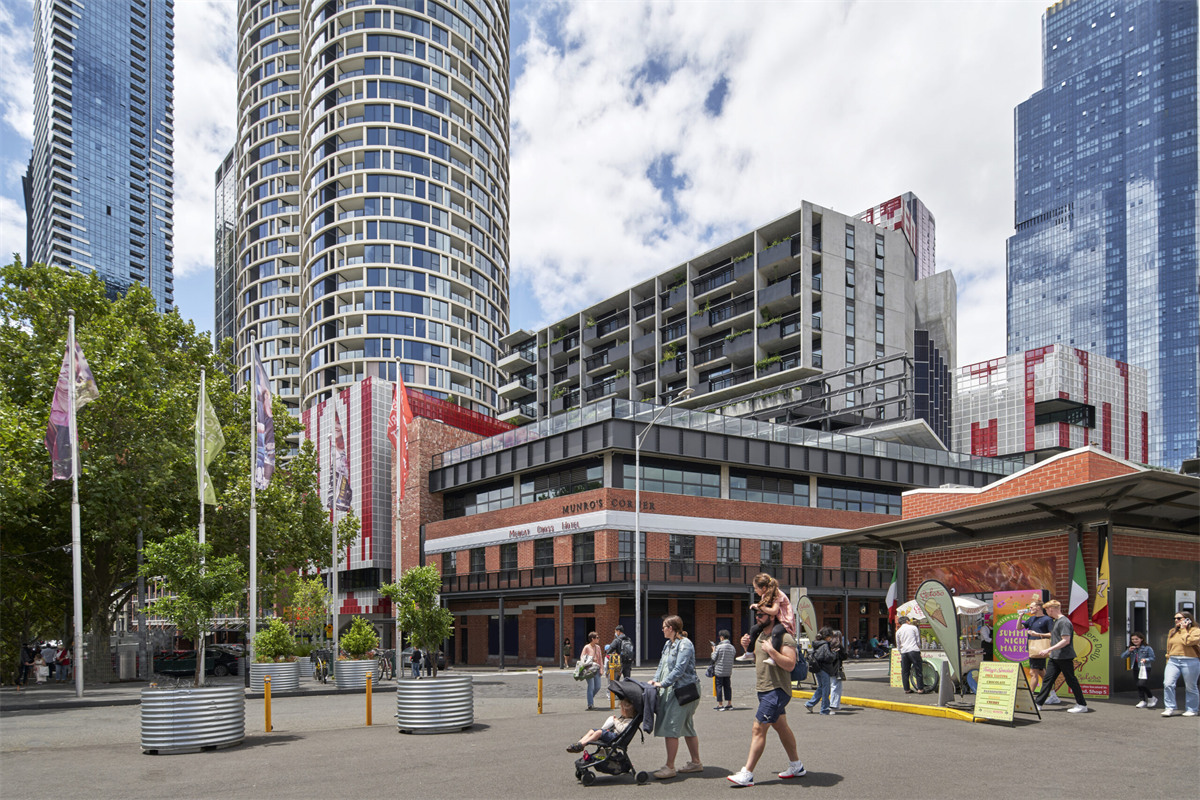 The hotel-occupied podium's double lobby adds a complimentary ground level activation to the apartment tower and works in partnership with the Six Degrees community hub to create a sympathetic, human scaled and textured interface.
酒店占用的裙楼的双大堂为公寓楼增加了免费的地面活动,并与六度社区中心合作,创造了一个富有同情心、人性化和有质感的界面。
The tower's cylindrical form is conceived as a building in the round at the intersection of the Hoddle and Northern grids. Perceived at all sides, LIV Munro stands out amongst its rectilinear neighbours and the lower scale of the market.
塔楼的圆柱形被设想为位于Hoddle和 Northern 网格交汇处的圆形建筑。 从各方面来看,LIV Munro 在其邻居和较小规模的市场中脱颖而出。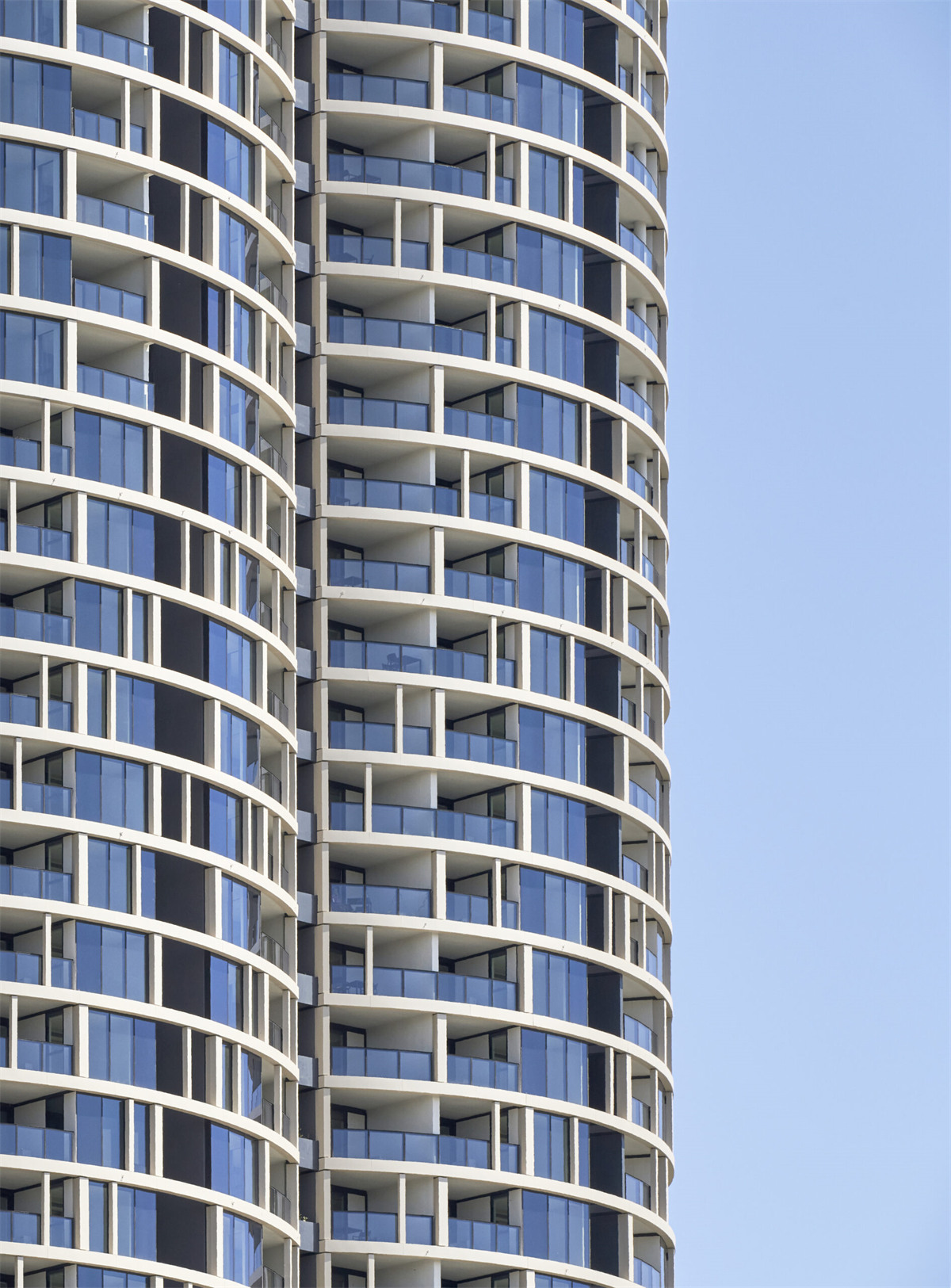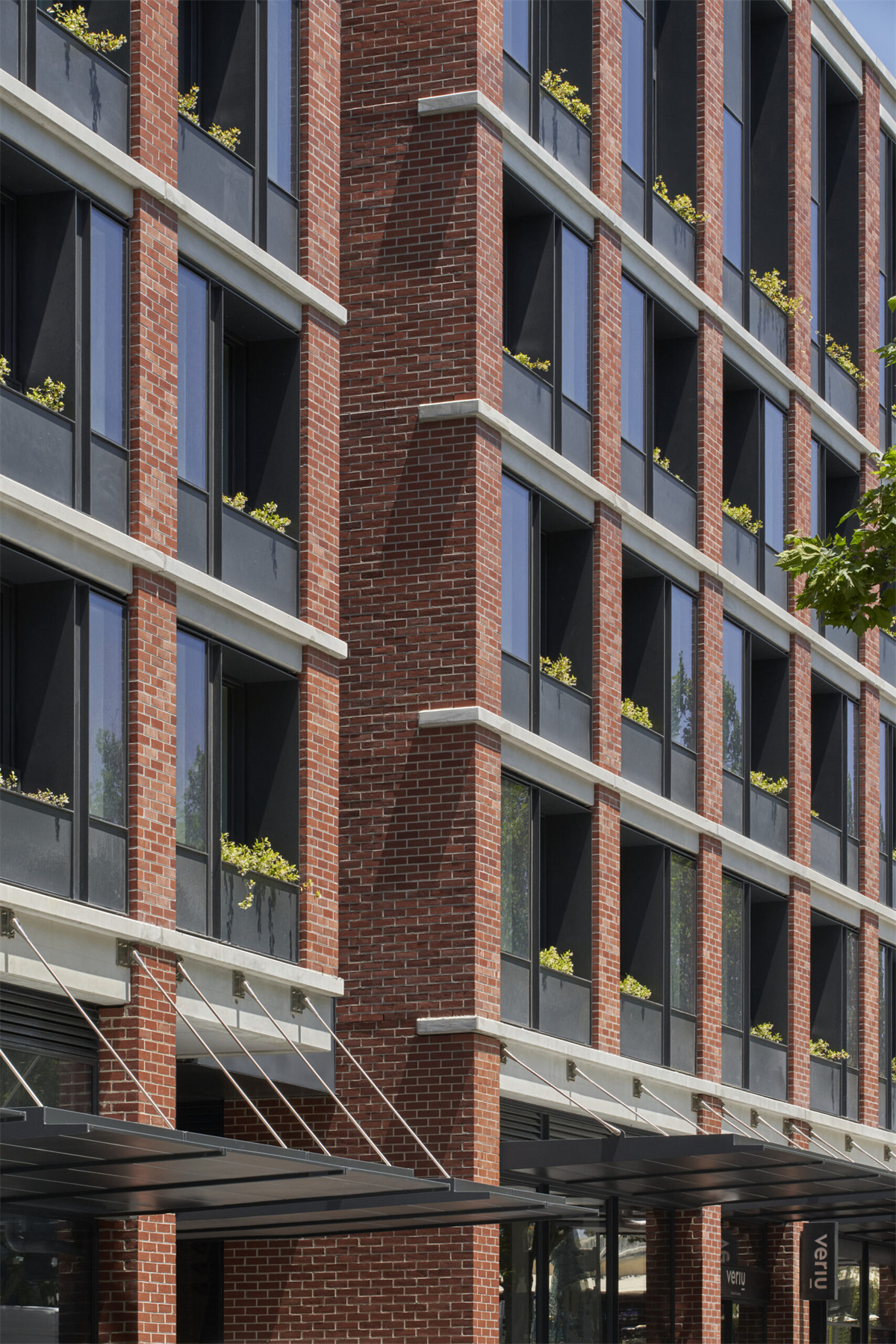 Featuring 490 apartments designed exclusively for renters, a mix of housing stock and amenities appeal to a range of demographics. These generously proportioned residences with warm, neutral tones suit a variety of household configurations and allow tenants to add their own sense of style and décor to the design.
拥有 490 套专为租房者设计的公寓,混合的住房存量和便利设施吸引了一系列人群。 这些宽敞的住宅采用温暖、中性的色调,适合各种家庭配置,并允许租户在设计中添加自己的风格和装饰感。
The building is fully accessible to residents, with a premium rooftop terrace offering views over the market and Flagstaff Gardens. Shared amenity includes cinemas, games room and dining, as well as a health and wellness centre, co-working facility and even a professional quality recording studio. The building's dedication to communal spaces, including adjoining garden terraces and dog park at the top of the podium foster a strong community sentiment. A connection to nature is emphasised by integrated landscaping on every level and a green spine which defines the building.
该建筑完全可供居民使用,高级屋顶露台可欣赏市场和 Flagstaff 花园的景色。 共享便利设施包括电影院、游戏室和餐厅,以及健康和保健中心、联合办公设施,甚至还有专业品质的录音室。 该建筑致力于公共空间,包括毗邻的花园露台和裙楼顶部的狗公园,培养了强烈的社区情感。 每一层的综合景观和定义建筑的绿色脊柱都强调了与自然的联系。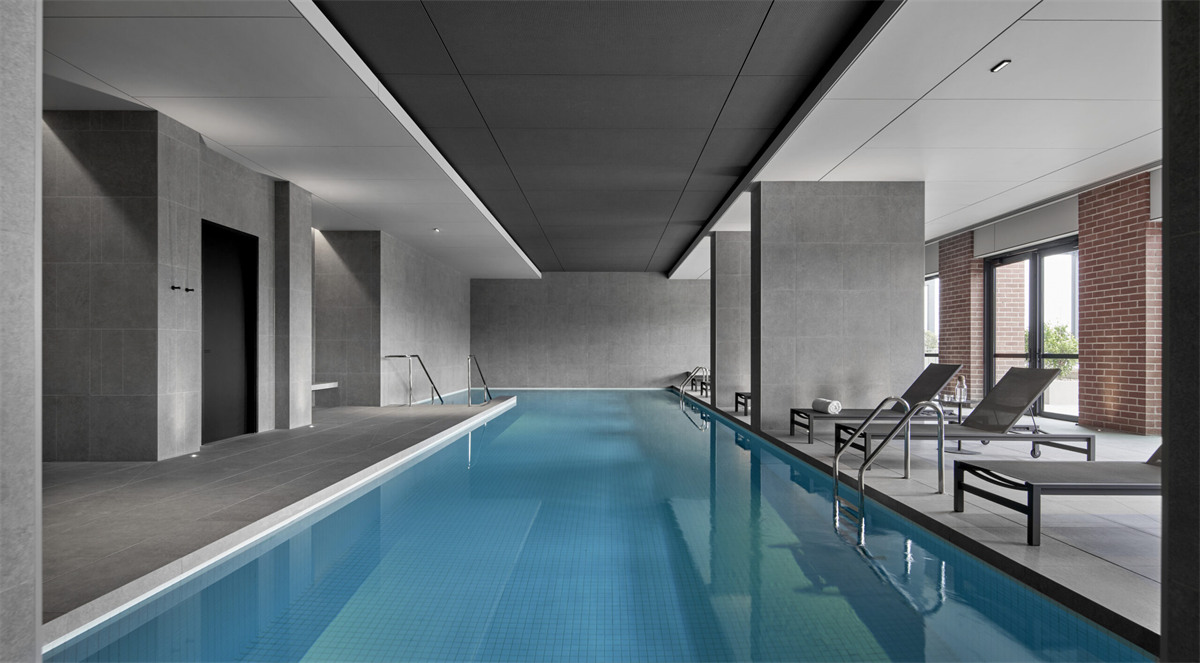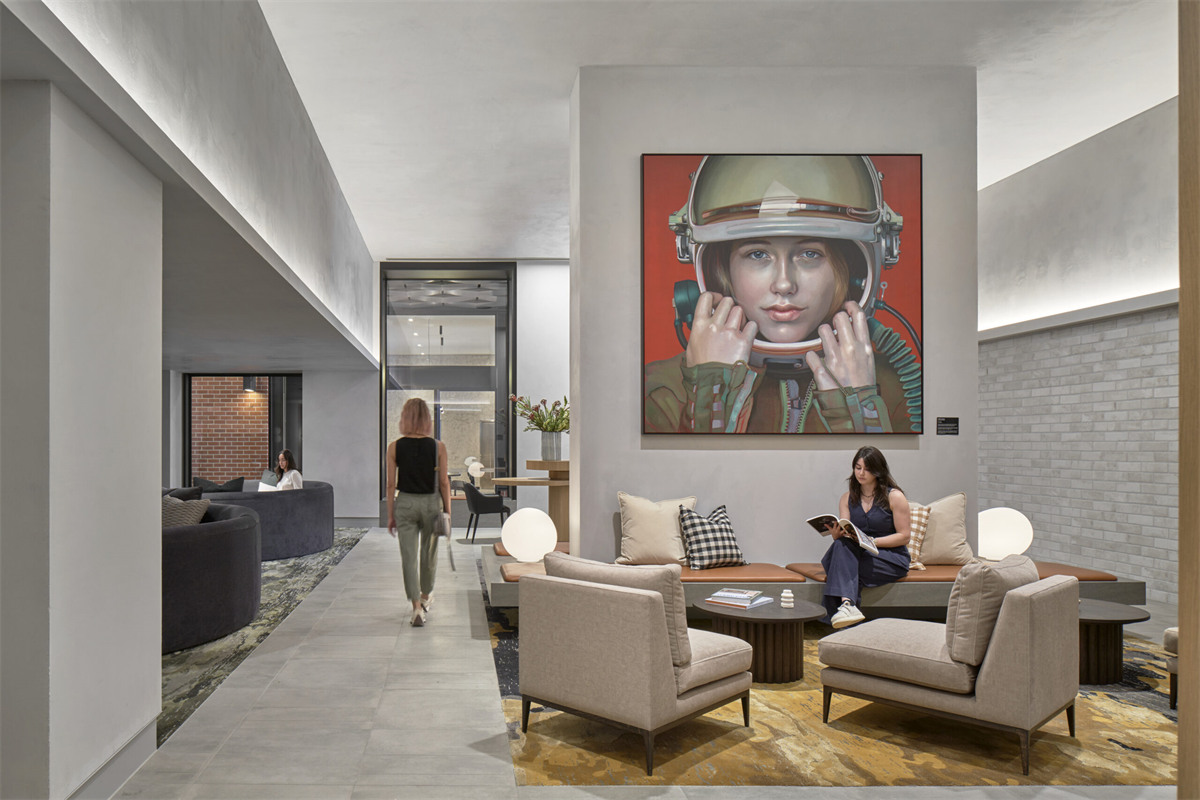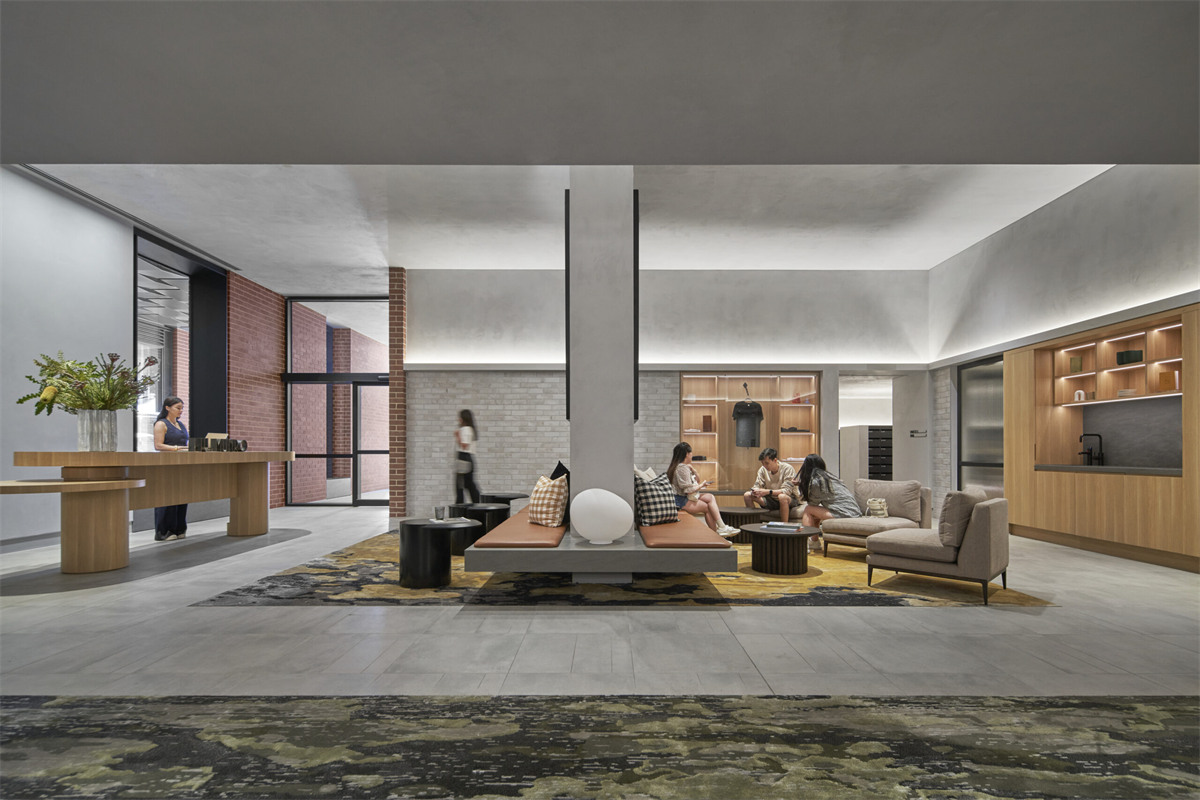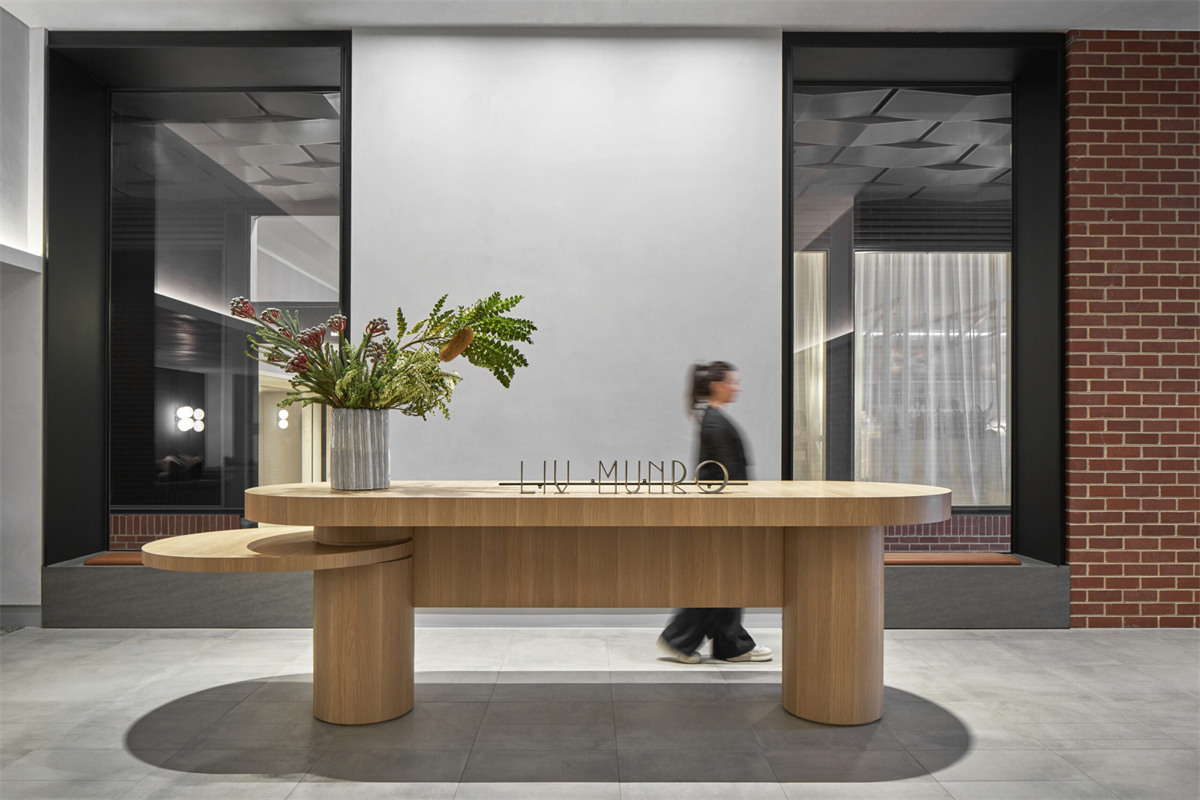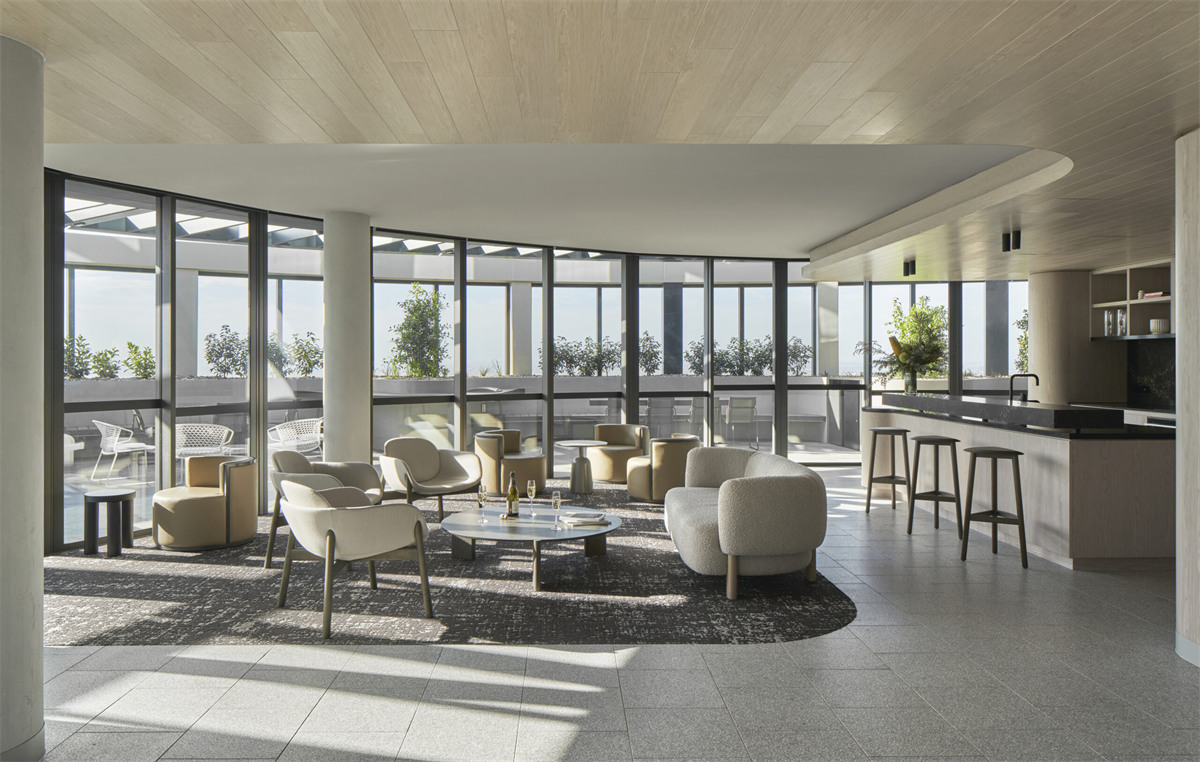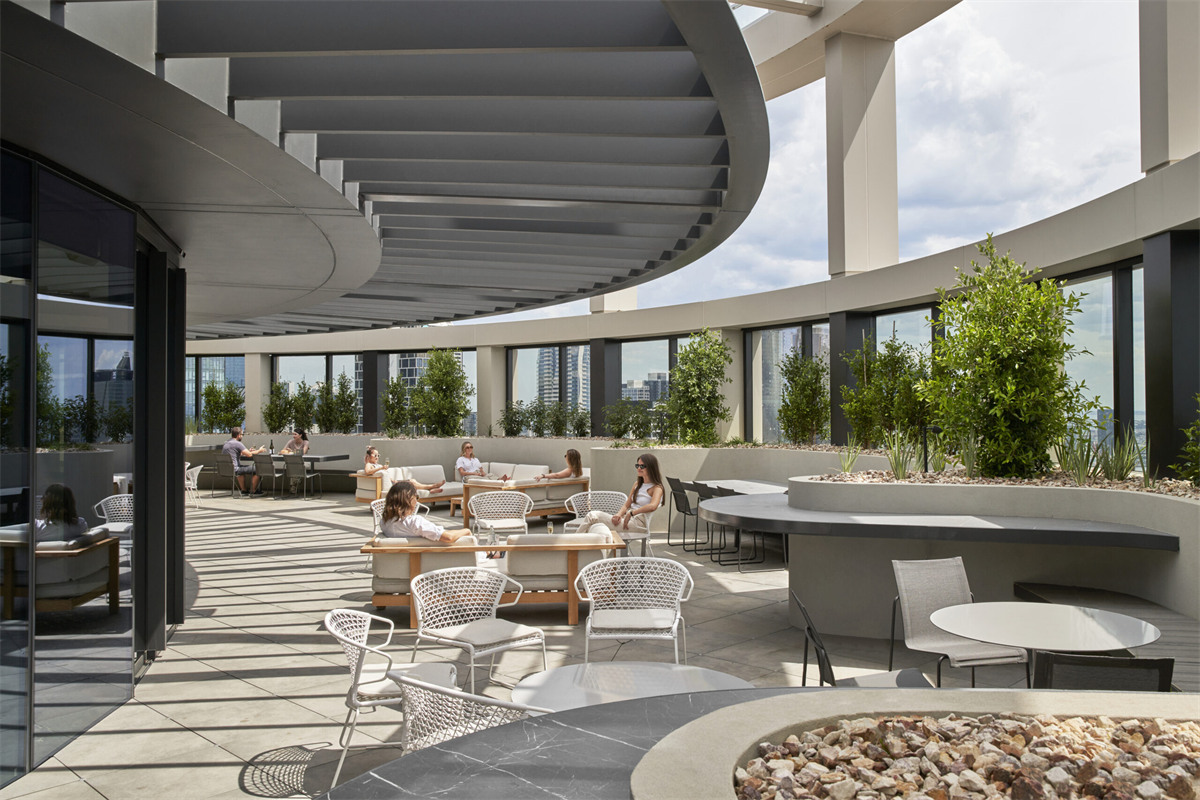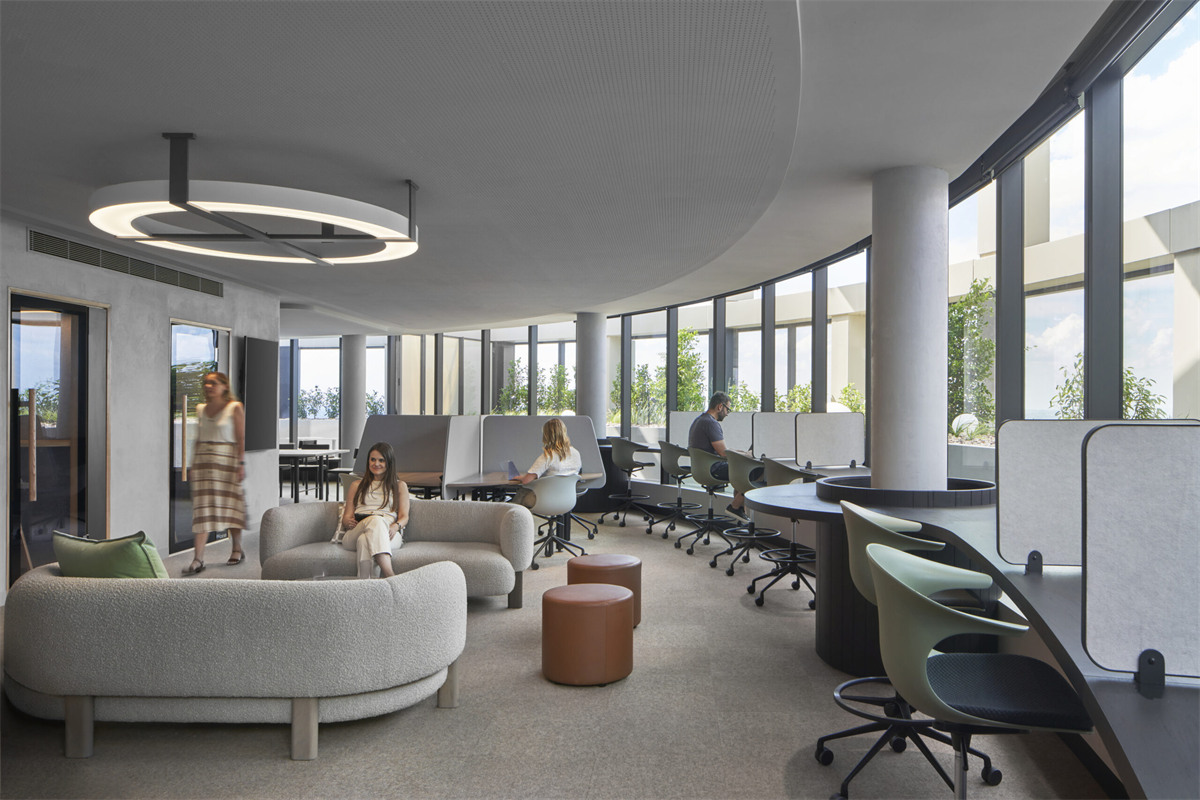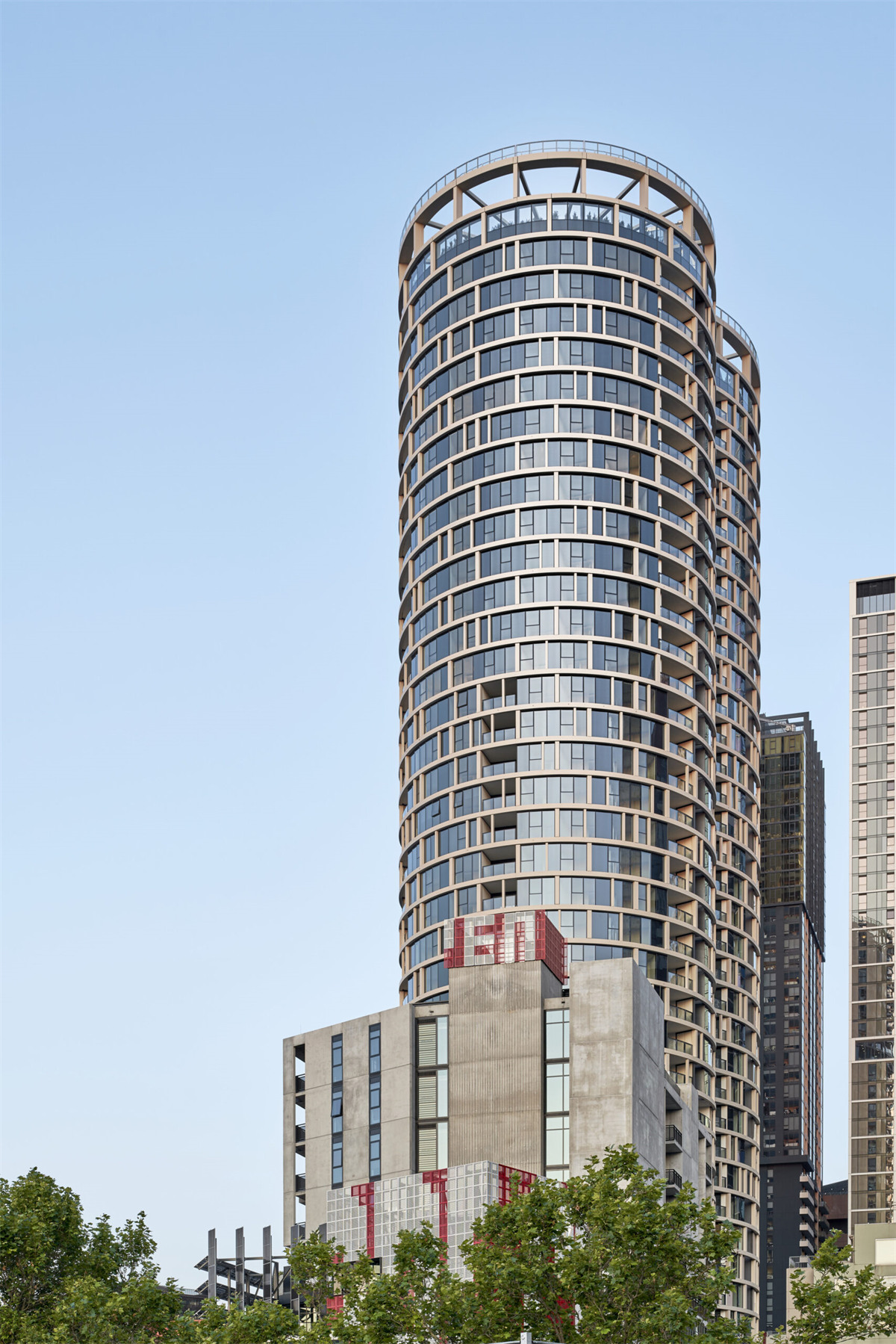 Client:Mirvac
Collaborators:Six Degrees Architects
Location:Melbourne | Wurundjeri and Bunurong Country, Australia
Sectors:Mixed Use, Residential
Area:87,304 sqm
Sustainability:High-performance façades, rooftop solar panels and energy-efficient facilities target a 5 star Green Star rating and an 8 star NatHERs rating for the apartments
Photography:Peter Clarke
来自(SEE MORE) BATES SMART